I am so ecstatic to report that the 2012 Pardcast-a-Thon raised a whopping $108,000 for the charity Smile Train this year. So many kids around the world will be able to have the cleft-surgery they desperately need. I managed to catch 12+ hours of the Black Friday marathon streamed via DailyMotion. Is it possible to grow butt muscles this way? Ok, I guess one can dream. The "Never Not Funny" podcast team composed of Jimmy Pardo, Matt Belknap, and Pat Francis broadcasted live to a circulating physical audience at the Acme theatre in Hollywood. Pardo and friends managed to stay awake the entire time and they joshed around with a plethora of big name guests. Here are my highlights listed from giggle-inducing to all out find me a straight jacket because I can't control my laughter shakes.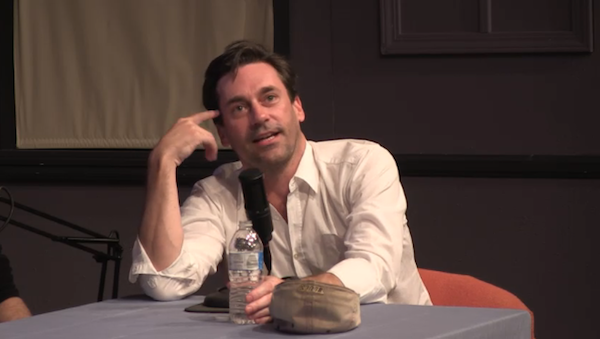 *Jon Hamm, that dashing man of "Mad Men" fame, is no stranger to the world of comedy having impressed throngs of adoring fans with his performances on "SNL" and Bridesmaids. Jon managed to out a rather tardy guest in the most suave way possible as well as steal all the laughs discussing his upcoming movie with Elijah Wood.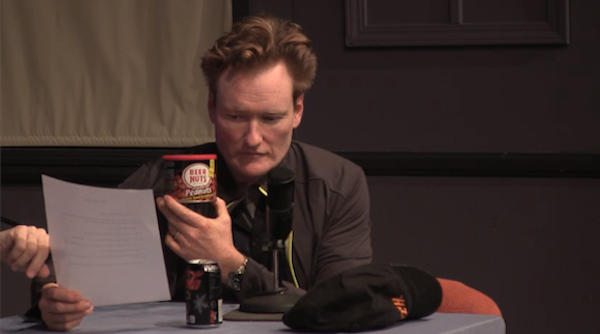 *Late night host Conan O'Brien showed us a slightly ornery side as he chatted with the NNF gang. You won't want to miss his beer nuts ad reading.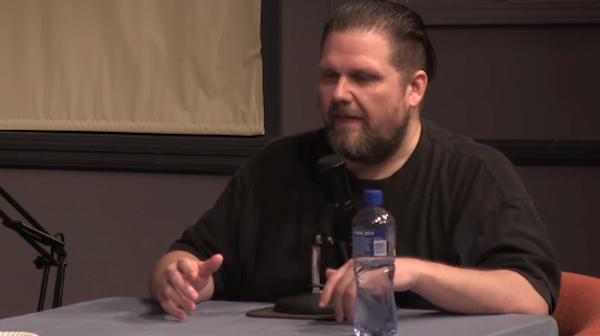 *Never ever upset comedian Mike Schmidt. He turns into Godzilla and uses cars as punching bags. Trust me.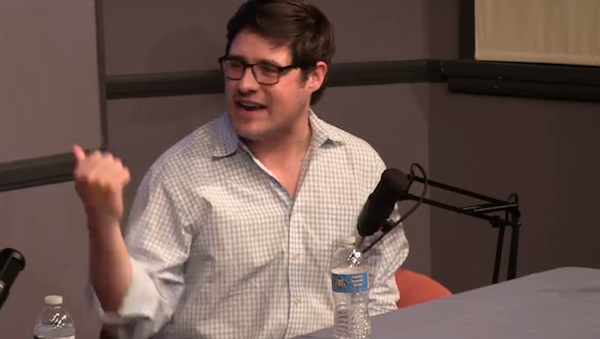 *Rich Sommer talked the worst haircut ever. Sometimes the best salons just blow chunks.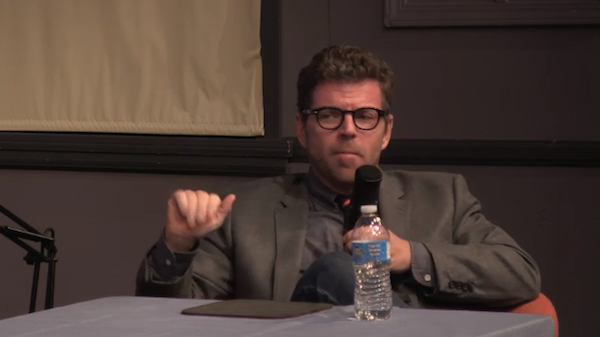 *Oh my goodness that Dave Holmes is a hoot. Who knew crazy workouts and drunken New Orleans' assaults were freaking hilarious conversation subjects?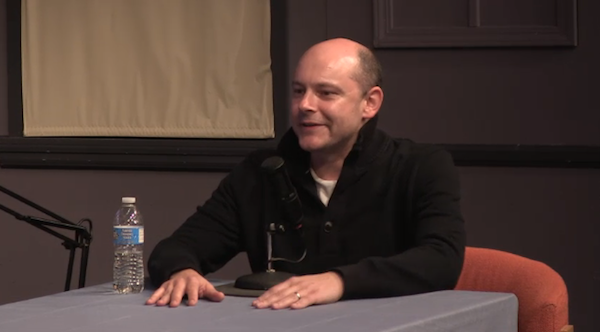 *Rob Corddry had the most honestly funny excuse for his ever so slightly late night appearance at the marathon.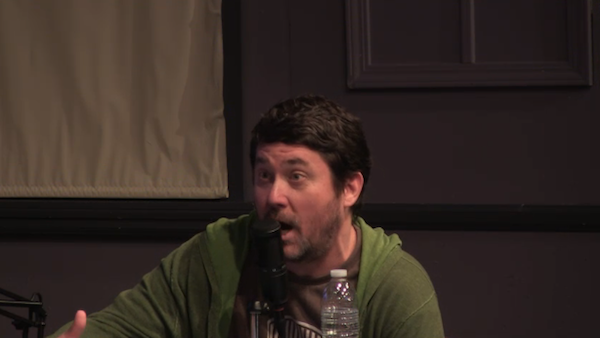 *Doug Benson, host the Doug Loves Movies podcast, just about stole the show entirely as he mocked his own caricature throughout the marathon. His Neanderthal-like grunting was priceless.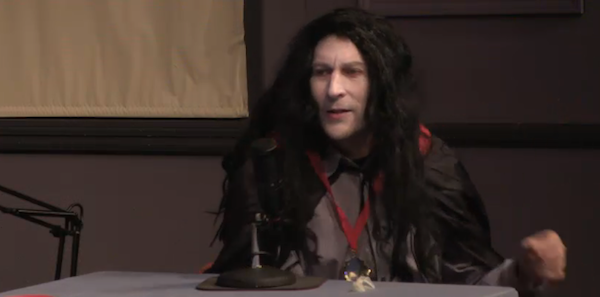 *Imagine Scott Aukerman dressed as a "twi-hard" demonstrating how to cook a pumpkin pie his own unique way (which includes 3 whole uncooked pumpkins). You don't need to imagine. IT HAPPENED!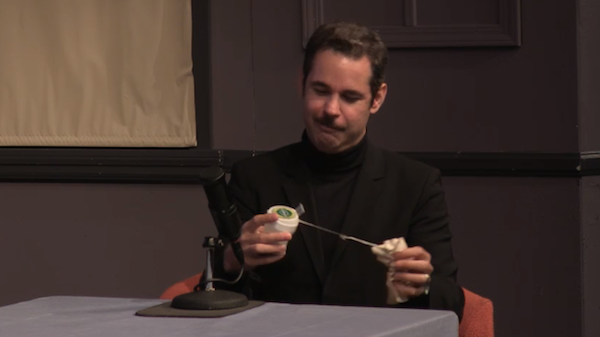 *And last but not least. The quintessential style hound Paul F. Tompkins took comedy to new heights with his gum container shenanigans and an appearance in, of all things, a wheelchair. Oh lordie can that man make a gal laugh till it hurts.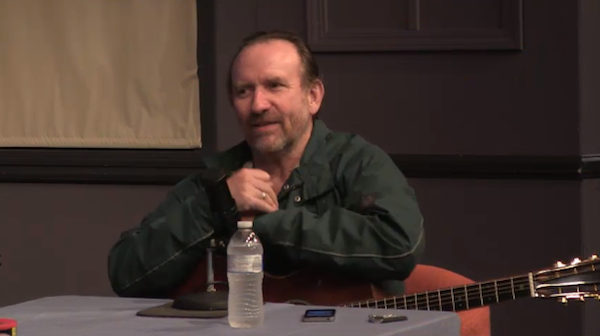 Special mention goes to Colin Hay's for his musical performance that had a monumental effect on Mr. Jimmy Pardo. We don't often see Jimmy shed a tear but Hay really hit a chord with our favorite podcaster (pun intended). Hugs.
The high definition video for the complete 2012 PCAST will be available on demand via Dailymotion in December and proceeds will benefit Smile Train. It's a win-win deal!
____
SO Note: Deborah Thomasian is the West Coast Editor for Serial Optimist. Follow her @SOoooohaha.