Los Angeles is not just a melting pot of cultures, styles, and palates. As the entertainment capital, our city boasts the most abundant and eclectic offering of live comedy in the world. From stand-up to improv to sketch to video, The City of Angels sets the standard each and every night of the year. 2012 was no exception.  Heck, this year marked the first successful Downtown comedy festival, RIOTLA, and the L.A. Comedy Festival celebrated comedy over 10 glorious days. 2012 also saw a surge of fresh alternative comedy amid the clubroom fare. Now comes the tricky part. How does one sum up the year's best L.A. live shows in one compact list? Chainsaw and ice? Chisel and stone? Quill and ink? No. No. No.  Let's ask ourselves a few questions. Which shows were most popular? Which shows had the best ambiance? Which shows had the most quality performers? Which shows were most inventive? Which shows provided easy access to sustenance? And, oh yeah, which shows made audiences LAUGH!? Behold my top 10 picks for live show in 2012: L.A. Edition. Let the pelting begin!
10. The Incubator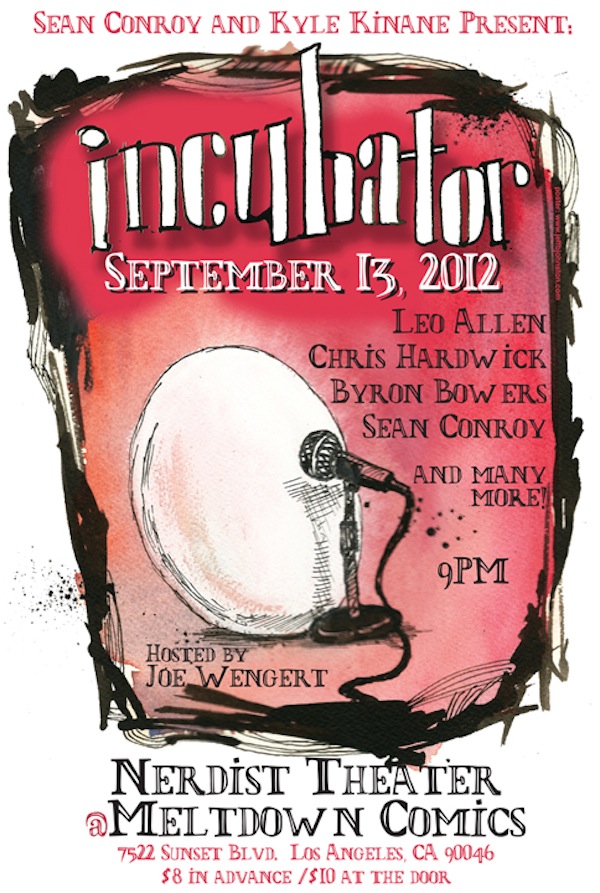 One of the most engaging shows made the theatre rounds this year. I caught performances of Incubator at both the Nerdmelt and UCBTLA and it was always a delight. The Incubator show plays on its own definition.  Like an enclosed apparatus the show takes place on a stage complete with sweat-inducing lighting. A nurturing room of audience members responds positively (knock on wood) to new bits that seasoned comedians are testing out for the first time. And through this process the bit is nurtured and grown into a full-fledged act. At least that's the hope.
____
9. Huebel and Scheer Present Crash Test  at UCBTLA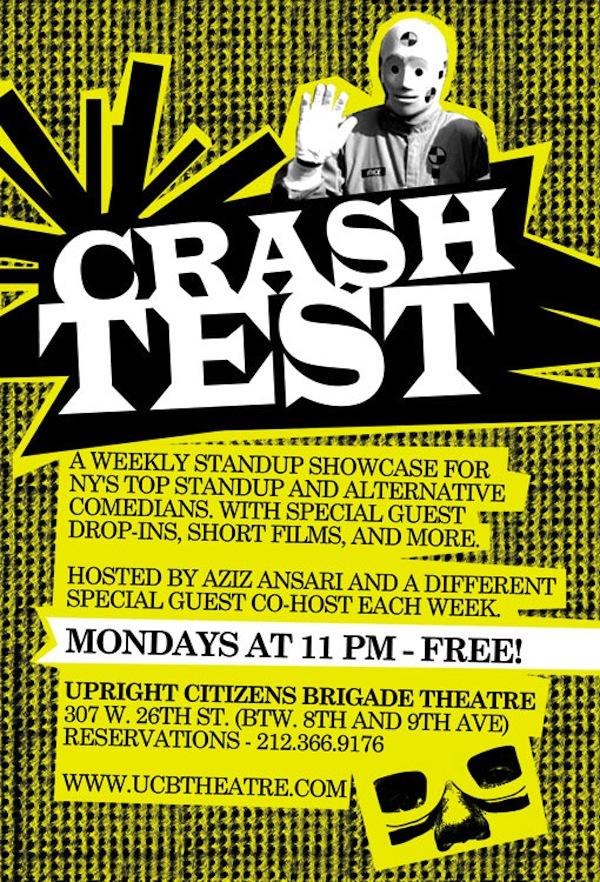 You would think Crash Test's time slot of 11:00pm on a Monday night would be its worst enemy however it serves as true testament to the fact that this show is simply brilliant. The show continually sells out and with good reason. The format is always in a state of flux and its completely experimental. One night you might have standup, another night it may be a special screening. The lack of predictability is its best asset. I salute you, Rob Huebel and Paul Scheer. You are amazing creators of awesomeness.
____
8. Holy Fuck/Art Fuck at Downtown Independent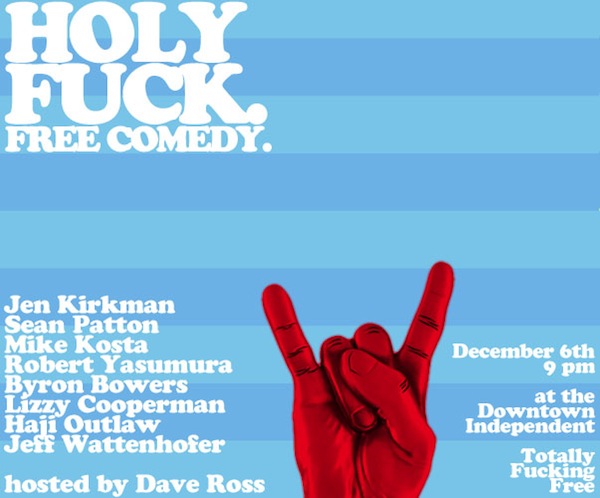 This year alone Holy Fuck has grown into a comedy beast to be reckoned with. L.A.'s finest stand-ups occupy the indie cinema theatre and each show features sketch screenings, beer specials, and the occasional tasty treat. I don't know any other show where you can eat a bag of popcorn, sit in an actual comfy chair and be entertained by top performers for FREE. And if that wasn't enough, any week you are bound to be pleasantly surprised by a walk-in like Louis CK, Aziz Ansari or Dave Foley. Dave Ross and Jeff Wattenhofer are the super approachable hosts of Holy Fuck and once a month Matt Ingrebretson runs Art Fuck, the Art Walk edition of Holy Fuck (which I must point out was inaugurated with its own police riot). I can't wait for more Fuck'n comedy in the New Year.
____
7. The Super Serious Show at Café Club Fais Do-Do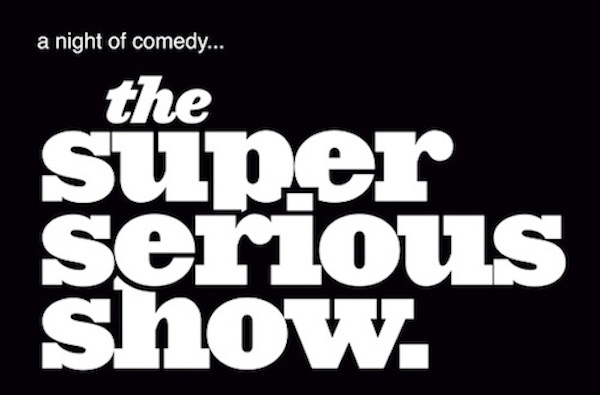 Once a month CleftClips, the brainchild of Joel Mandelkorn, presents one of the best all-in-one comedy extravaganzas. The Super Serious show brings together seasoned performers and young talent who show off their skills in the stand-up, sketch, music comedy, and video genres. To complement each show there is a pre-party that includes music, drinks, sweets and gourmet food truck. Inside Café Club Fais Do-Do, Eagle Rock Brewery samples their latest brew and free wine is also available.  It's a full-fledged comedy gathering with its own in-house coverage. Cleftclips Mandee Johnson documents each show with her amazing photography capturing the performers and their antics. And huge props to Super Serious for bringing their own brand of funny to the Edinburgh Fringe Festival this year, for the very first time. This show can do no wrong.
____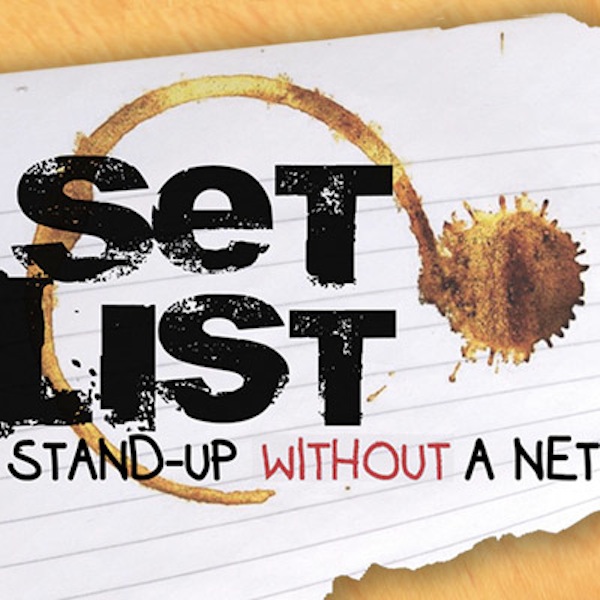 I just couldn't get enough of this show. From the minds of Paul Provenza and Troy Conrad, Set List is seemingly a standup comic's worst nightmare. A comedian is given a list of topics they have never seen before and must perform a flawless set as the audience follows their list on a projection screen.  The only safety net the comedian has are the random topics audience members create before the show which are placed in a mystery box. Luckily, even when topics are a disaster the comedians still shine. The evening I saw Todd Glass perform he didn't recognize a single topic yet I've never laughed so hard in my life.  This show has played to sold-out shows all over the world including Edinburgh Fringe Festival, Melbourne Int'l Comedy Festival, and Just For Laughs Montreal, not to mention it's been adapted into a TV series on UK's Sky Atlantic network. This is spontaneous fun at its best.
____
5. Channel 101 at Downtown Independent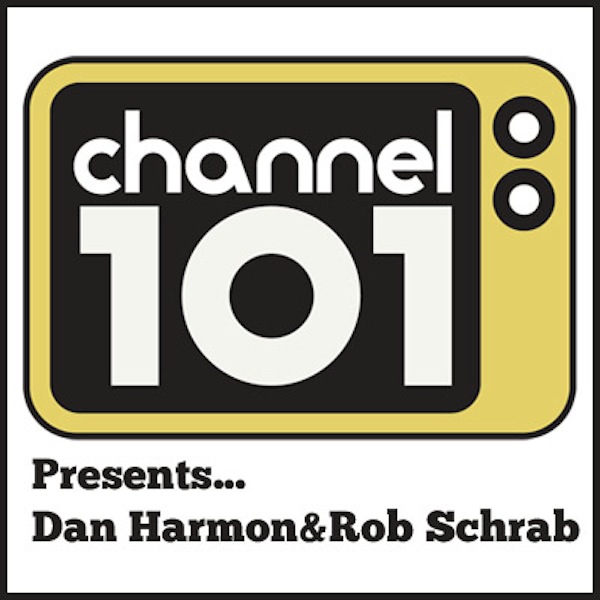 The complete history of Channel 101 is brilliantly timelined on the Channel 101 website but, in short, Dan Harmon and Rob Schrab formulated a short video competition that runs like a TV network. Each month a dozen or so 5 min "shows" compete and the audience votes for the top five shows they wish to return the following month. The audience also cancels the shows they deem unwatchable. What's even more fun is a panel of previously successful submitters choose which pilots that are shown. At season close there is an award ceremony called The Incredibly Prestigious Achievement Awards or "Channies." Just some of the notable personalities that have starred in Channel 101 videos include Sarah Silverman, Drew Carey, Jack Black, Paul F. Tomkins, Aziz Ansari and Tim Heidecker. Each screening is always filled with excitement and tomfoolery. I can't wait for next season to begin January 26.
____
4. The Meltdown show at Nerdmelt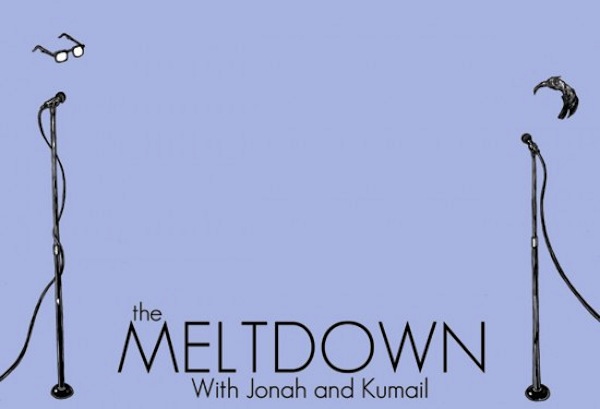 If you didn't attend The Meltdown at least once this year then SHAME ON YOU. All the cool kids are doing it! This show is incredible. Jonah Ray and Kumail Nanjiani host this stand-up juggernaut. Braving your way through the windy line at the Meltdown comic store may be a feat but it's worth the wait. The Meltdown show is sheer energy from start to end. Ed Salazar warms up the crowd with a bone breaking high five and before you know it you are just a few feet away from the finest alt performers a few bucks can buy. And to end the night in true nerdist fashion there is a beautiful show poster created by artist Dave Kloc available for purchase. Fun, humor and art all mixed into one power-packed show? You just try to stay away.
____
3. The Thrilling Adventure Hour at Largo at the Coronet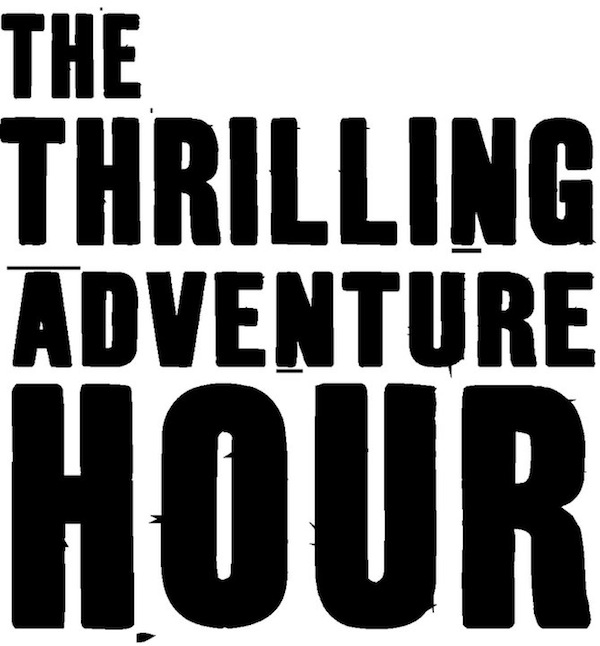 What better reason to live in Los Angeles than to attend a staged comedy production performed in the style of an old-time radio broadcast? There is none. Folks, radio has not yet met its demise. Each month Acker & Blacker's The Thrilling Adventure Hour features the multi-talented WorkJuice Players (including Paul F. Tompkins, Paget Brewster, Busy Philipps, John DiMaggio, James Urbaniak, and more) who bring words to life in a mostly costumed production. In my opinion, the show is best experienced live so you can experience all the expressions, mannerisms and blunders in 2-d glory. What's even more exciting is that the show is expanding their brand with a graphic novel, web-series and concert film in addition to the podcast.
____
2. ASSSSCAT at UCBTLA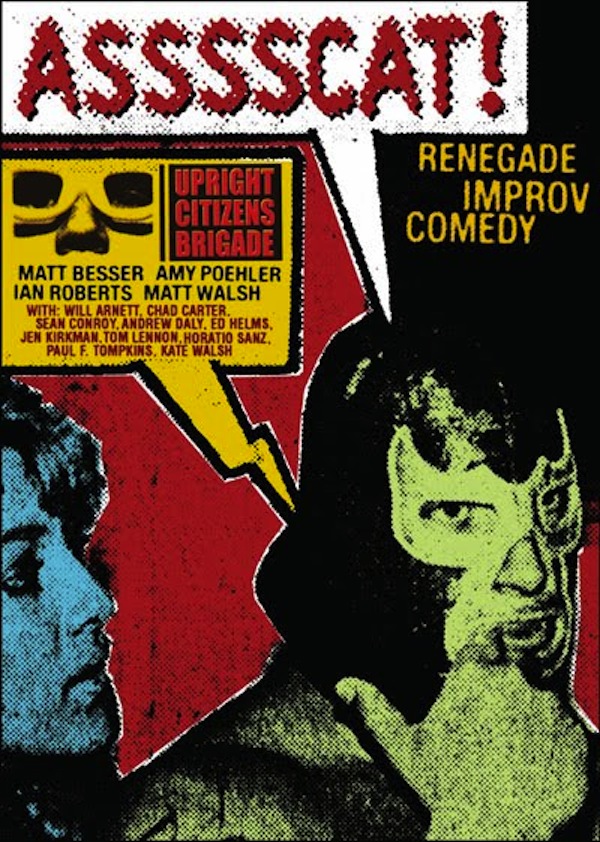 The ASSSSCAT show has been around for over 10 years and is still going strong. Starting out in NYC, ASSSSCAT has played to critical acclaim and sold out audiences. The LA show offers audiences the full improvisational experience biweekly. There is a paid show Saturdays and a free show Sundays. Both are always packed. Each show begins with a one-word suggestion taken from the audience and this word inspires the guest monologist (someone who tells monologues) to share extemporaneous thought and feelings with the audience. The performers then improvise off of what the monologist says producing sketches that induce pure comedy bliss. The L.A. cast includes Matt Besser, Ian Roberts, Matt Walsh, Chad Carter, Sean Conroy and Andrew Daly. There is no script or backstage meetings. Everything must be made up on the spot. Let's keep ASSSSCAT one of the longest running improv shows in the history of the world.
____
1.Comedy Bang! Bang! at UCBTLA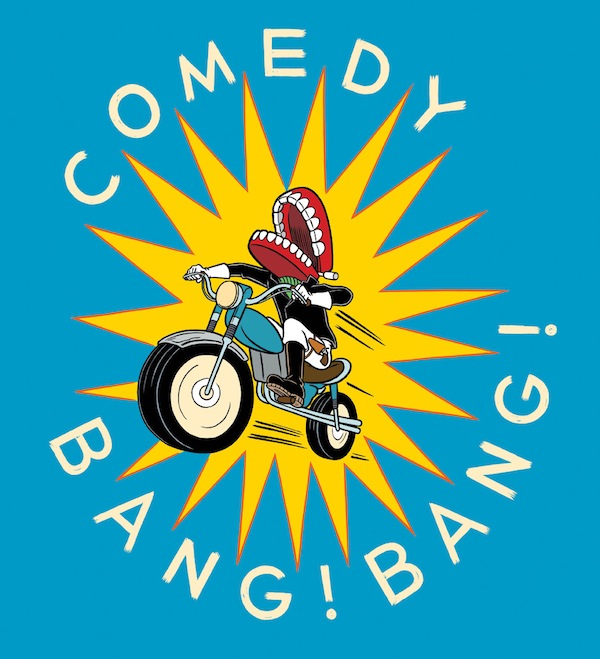 For a brief moment in time I thought about not including CBB on the list since the show will be a thing of lore in 2013. However, that would just be plain WRONG. Hands down, my pick for the best live comedy show of 2012 is Comedy Bang! Bang!. Even though 2012 marks the end of the long-standing show it lives on in both podcast form and IFC's original series. Every Tuesday evening a mere $5 bought you access to the icons of the alternative comedy scene. Just some of the performers I am honored to have witnessed include Patton Oswalt, Sarah Silverman, Garfunkel and Oates, Jim Gaffigan, Bobcat Goldthwait, Bob Odenkirk, and Kevin Nealon. In addition to presenting the comedy veterans the show also debuted the freshest, young acts. I've been introduced to so much talent via CBB its just overwhelming. Producer Scott Aukerman is a comedy god and I'm sure next year will mark the start of a whole new comedy era.
____
SO NOTE: What did we miss or leave out? Let us know @Serial_Optimist. Or just complain to our West Coast Editor Deborah Thomasian @SOoooohaha.