Can we talk? Recently I attended The Meltdown Show and witnessed one of my favorite comedians, Sarah Silverman, drop in to test out new material for her upcoming comedy special. During Silverman's introduction, the audience discovered she was preparing for her first HBO comedy special when I turned to my friend, Eric, and said, "You're kidding me right? There's no way Sarah Silverman hasn't done an HBO comedy special before now?" Not only could we not stop discussing this topic, but spent an hour afterwards analyzing how this could have happened.
Despite writing for "Saturday Night Live," contributing to "Mr. Show with Bob and David"  and "The Larry Sanders Show," appearing on the most popular late night talk shows (Letterman, Leno, Conan, Bill Maher and Jimmy Kimmel) at least five times each, winning a Primetime Emmy, creating the cult classic "The Sarah Silverman Program" and performing as one of the most popular comedians for the past decade, Sarah Silverman is NOW finally getting her first HBO special. Why has it taken so long? She's too talented to have "slipped through the radar."
"Sarah Silverman is a fresh, fearless and utterly original comedy voice," said HBO programming president Michael Lombard in a statement announcing her upcoming comedy special. "I'm thrilled that we can bring the humor of this unique talent to our viewers."
Growing up, watching George Carlin and Rodney Dangerfield's HBO comedy specials were a rite of passage. If you were a comedian and wanted to be known, obtaining an HBO comedy special placed you in the upper echelon and proved you were one of the best. Although the specials no longer possess the same prestige as they once did in the 80s and 90s, saying you have an HBO special is something unique nonetheless.
However, it's shocking to discover both Ellen DeGeneres and Wanda Sykes each have two HBO comedy specials while Roseanne Barr (1), Kathy Griffin (1), Joan Rivers (None), Lily Tomlin (None), Janeane Garofalo (Half Hour only), and Sarah Silverman (Fall 2013) either have one or no HBO comedy specials. Even more surprising, Tracey Ullman, Whoopi Goldberg and Sandra Bernhard possess only one woman stage show specials. All these individuals made a huge impact in the world of stand-up comedy during the past 30 years, yet they don't receive the same kind of attention they should.
Last month at the Cannes Film Festival, comedy legend Jerry Lewis infamously reiterated he didn't find any women funny and that he, "Can't sit and watch a lady diminish her qualities to the lowest common denominator. I just can't do that." It's frustrating to hear this double standard, especially with comedians like Dane Cook making a reputation and career pandering to "the lowest common denominator."
Although comedy is dominated by males, there are plenty of funny comedians, who happen to be women. Just like any form of entertainment, there's a wide variety of comedy to fit everyone's tastes no matter how tame or crude. Anyone who discusses sexism in comedy, especially if you're a woman, is chastised for complaining because "most women aren't funny." I cringe every time someone even utters those foolish words. Fortunately, I'm not alone.
Earlier this year, Sara Schaefer (MTV's Nikki & Sara Live) wrote a beautiful response regarding these misconceptions titled, "Taco At The Sausage Party" and I strongly suggest readers to check it out. There are many valid points made throughout her article including certain comedienne ratios "needed" for particular performances, male versus female styles, rude introductions and surprise reactions from "fans." Sadly, these ideas run rampant through the comedy world. Why can't someone be judged on their material and nothing else? We don't need to focus on a person's gender, sexuality, race or creed to determine if they're funny.
Going into comedy shows without any preconceptions persists as the best way to fully enjoy yourself without worrying what may or might not be said. If I focused too much on lineups I never would've been exposed to cool comedians like Hannibal Buress, Mo Welch, Jerrod Carmichael, James Adomian or Karen Kilgariff to name a few. Recently a friend asked me to name 10 of my favorite current comics and was shocked when I named five female comedians/acts including Kristen Schaal, Nikki Glaser, Garfunkel & Oates, Aparna Nancherla and Eliza Skinner. After playing clips of their material, my friend agreed they we're all funny and couldn't believe he perceived them so negatively without listening to their act simply because of their gender. Needless to say my friend has since learned his lesson, but not everyone is willing to change their mindset. The real question is, are you?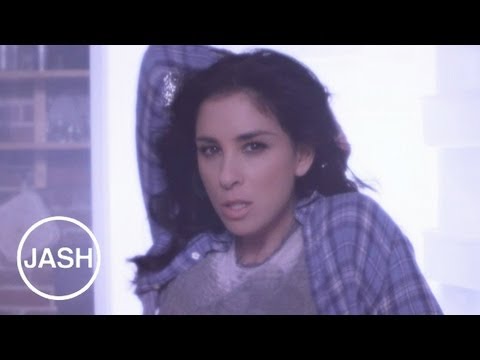 —
SO Note: Follow Sarah @SarahKSilverman, watch Sarah's YouTube channel here and check out her HBO upcoming special tentatively titled, "Sarah Silverman: We Are Miracles" when it comes out this fall.