Just because the summer is winding down and seemingly half the world is in revolution, the world of comedy has kept chugging along at the same feverish pace it has this entire year. Just check everything below that's happened/is happening/going to happen on all fronts from TV, movies, stand up, late night, Internet, podcasts, live, festivals and more.
SOMEONE/SOMETHING GOT/GETTING SOMETHING/SOMEONE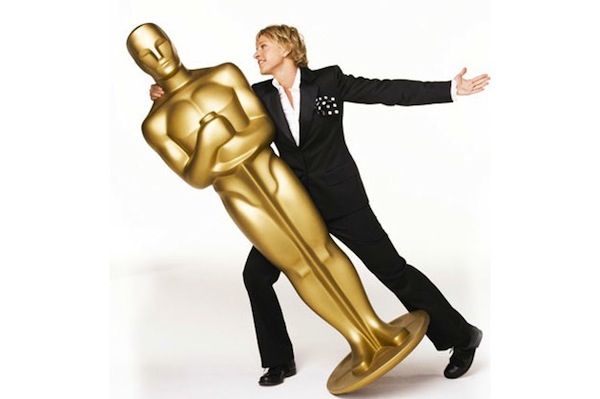 -@SeinfeldToday got sitcom writing job at Fox's Us and Them.
-Ellen DeGeneres tapped to host Oscars once again.
-Without even going through an entire first season, Fox ADHD extends their only two TV series, 'Axe Cop' and 'High School USA'
-Jim Gaffigan's pilot isn't quite dead yet; being redeveloped at CBS.
-ABC buys up Cristela Alonzo pilot.
-Billy Eichner and Sam Elliott to play doppelgängers on Parks and Recreation.
–There will be a Sam Kinison biopic with Josh Gad starring as Kinison.
-FX is having Donald Glover create a music themed comedy series to star in.
–Fox buys family comedy from power comedy writing team Ken Marino and Erica Oyama.
-Jeffrey Tambor to star in Jill Soloway comedy pilot for Amazon.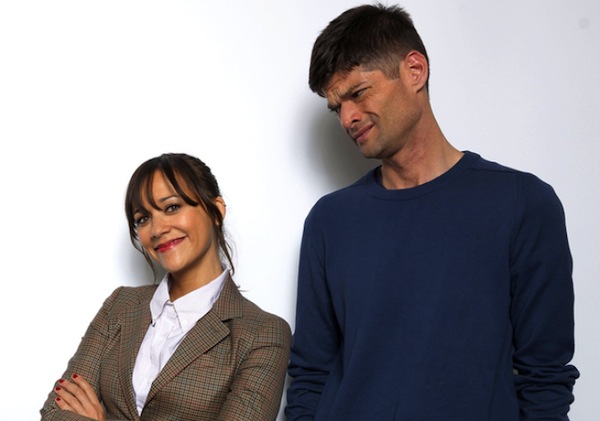 -Writing team of Rashida Jones and Will McCormack get their first pilot at Fox.
–Comedian Joe Mande trying to buy one million Twitter followers.
-The final episode of The Tonight Show as hosted by Jay Leno gets an air date.
–One of Pixar's latest projects, Inside Out, will feature the voices of Amy Poehler, Lewis Black, Mindy Kaling, Bill Hader and more.
-Casey Wilson and June Diane Raphael are coming closer to a series at ABC by inking deal with the network.
–The voice of Jack McBrayer will star in Disney's Channel latest animated series from creators of Powerpuff Girls.
–Harris Wittels sells a comedy to NBC.
-Bob's Burgers writers Wendy & Lizzie Molyneux get overall deal at 20th Century Fox TV.
-NBC smartly buys a comedy from Tina Fey and Robert Carlock.
-Nerdist Industries' Nerdmelt Showroom expanding to have classes for comedy, writing, animation, and more.
–Sara Benincasa to getting a web series at VH1.
-Nerdist's YouTube Channel orders 40 more episodes of Set List: The Improvised Stand Up Show to be taped around the globe.
–ABC gets Ed Helms produced comedy.
–Fox buys other Tina Fey/Robert Carlock project after big bidding war.
-Bo Burnham going on tour and recording a comedy special.
-Why Would You Eat That Challenge? to get more webisodes at MSN.
–Funny or Die got an entire makeover for the website.
-Patton Oswalt, Bob Odenkirk, Ian Roberts and more join film Kitchen Sink.
–Alan Partridge movie to come stateside thanks to Magnolia Pictures.
–Dave Attell to tape stand up special and late night stand up series for Comedy Central.
-Currently, Jon Stewart is the highest paid host of a late night host
–FX orders animated Bigfoot pilot produced by Seth Rogen.
-Website Laffster now streaming live shows as well as hosting interactive auctions.
–NBC adapting 'Reality Bites' into a TV series.
-Popular web series Dead Kevin to have a second season/more episodes soon.
–Aasif Mandvi and Michael Ian Black make 'Us and Them' more intriguing by joining cast.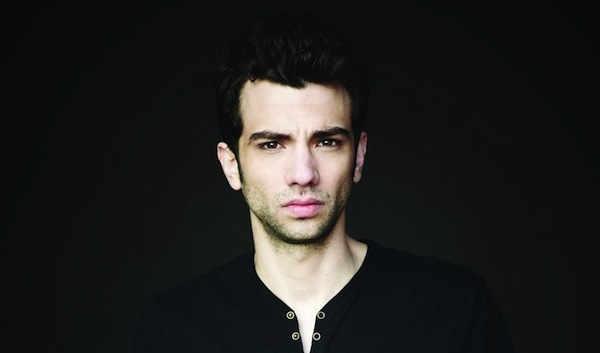 –Jay Baruchel is producing semi-autobiographical comedy at ABC.
-The 38 season archive of Saturday Night Live will be available to watch on Yahoo! September 9th.
–Mitch Hurwitz moving forward to make an Arrested Development movie.
-Paul Giamatti to star in FX dramedy pilot based on hardboiled detective novels.
–Jim Gaffigan cast in Lorne Michaels' produced State Island Summer.
–Mike Birbiglia cast in 'The Fault In Our Stars'.
-Andy Daly TV series 'Review' coming to Comedy Central in 2014.
–'The Office' writer Justin Spitzer and Aaron Kaplan sell workplace comedy set in Detroit auto company to NBC.
-'This Is The End' coming back to theaters soon.
-Dumb and Dumber sequel 'Dumb and Dumber To' getting closer to production.
–Bob's Burgers returning for 4th season at the end of September.
NEED TO LAUGH NOW VIDEO PLAYLIST
-Nikki and Sara LIVE did the best Blurred Lines parody
–Hugh Moore does stand up on The Late Late Show with Craig Ferguson
-Henry Phillips' Henry's Gym
–Baron Vaughn does stand up on The Late Late Show with Craig Ferguson
–Reggie Watts jams out with Andrew Lloyd Webber/Paul F. Tompkins for Comedy Bang! Bang!
–Jason Nash questions Andy Richter how to be a man for GQ and gets some sort of answer.
–Steve Martin does a Top Ten list on Conan because Conan O'Brien is known for doing that.
-Jimmy Kimmel keeps one of the best running jokes in late night going by having Guillermo prank Matt Damon at another press junket.
–Goatface comedy has the perfect solution for parents disappointed in their kids not wanting to become doctors/engineers/lawyers/etc.
–Julian McCullough does stand up on Conan.
–James Adomian simultaneously impersonates Louis CK, Madonna, Kate Upton, Freddie Mercury, and Rihanna on Children's Hospital.
–Neil Hamburger deconstructs Set List: The Improvised Stand Up Show while doing it.
-Adult Swim has the hot tip on what's happening at music festivals with their ET-like show The Trash Heap.
–Drunk History does their take on Houdini vowing to expose spiritualists.
-Fox ADHD presents "The Dumbest Girl on Mars."
-Bill Hader roasts James Franco as the President of Hollywood.
–The Walsh Brothers ran into one of the crazier things you can see on the street and didn't run away for This Is Not Happening at CC:Studios.
-Adult Swim tries to interview Neil Hamburger?
-For this latest season of Breaking Bad, Conan reveals a new drug lord.
-Pilot presentation for live action demented elementary comedy "Institutionalized."
–Emily Heller reads Janeane Garofalo's future as brought to you by Bongo sandwiches.
–Kurt Braunohler does stand up on Conan.
–First episode of Law of the Land at FKR.TV with Brendon Small, Ron Lynch, Baron Vaughn, Samm Levine, and more really funny people
-24 min. set/almost like a half hour special from Dan Telfer
–Adult Swim gets personal while interviewing Kurt Braunohler, slightly to Kurt's dismay
-Of all the possibilities of time travel, Uncle Mom sketch finds the one you probably have never thought of.
-Good Cop Great Cop's 'Karen'.
–Stephanie Allynne stars in 'Take a Knee with Rebecca Trehouse', a bizarrely funny 90s Christian/basketball teen talk show.
–Tina Fey's daughter sounds pretty funny according to her mom, though in a dark way.
–Jackie Kashian improvises jokes on Set List and still bases it on real life events and people.
–Bill Murray pulls out all the stops to celebrate David Letterman's 20th Anniversary hosting The Late Show (meaning busting several holes on the set).
–Mark Normand makes a pro-woman case for sluts over prudes
-Brent Sullivan shows how to drink while on an extreme budget
–Hannibal Buress attempts to buy a bit from Al Madrigal while backstage at Funny or Die's Oddball Festival.
-Drunk History does their take, arguably the best one, on Billy the Kid
-Todd Glass has almost too much fun at The Todd Glass Show especially when Eddie Pepitone is in studio
TRAILERS YOU'LL WANT TO WATCH OF THINGS YOU'LL WANT TO SEE
–Bad Milo starring Ken Marino
–Bad Grandpa starring Johnny Knoxville
–I Am Road Comic, sequel to Jordan Brady's I Am Comic
-Season 3 of "Key & Peele" at Comedy Central
–Several trailers for brand new web series to premiere soon at Yahoo! Comedy.
-Season 2 of "The Heart, She Holler" at Adult Swim
–Ass Backwards starring Casey Wilson and June Diane Raphael
YES, THE SHOW/MOVIE PREMIERED ALREADY, BUT WATCH IF/WHILE YOU CAN
-MTV's Hey Girl
-Larry David HBO movie Clear History
-Comedy Central's Roast of James Franco
-Jerusha Hess' Austenland
-Simon Pegg and Edgar Wright's The World's End
-The final series finale to Futurama
COMEDY ALBUMS/SPECIALS TO MAKE PART OF YOUR DAILY ROUTINE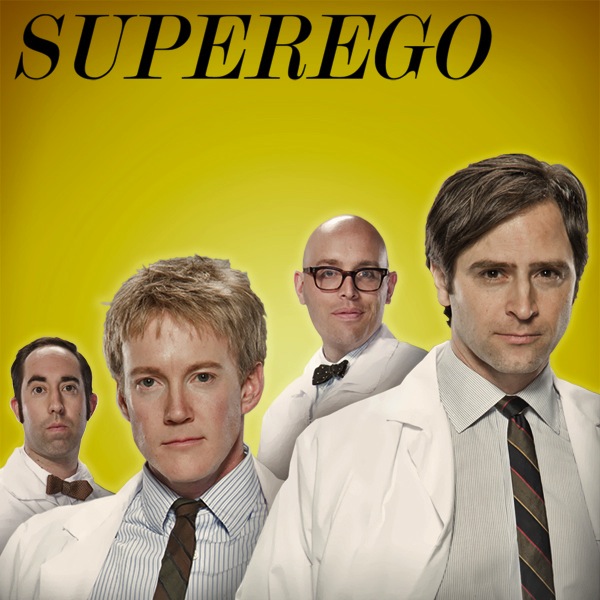 -'SuperEgo Live' digital album
-Karen Kilgariff comedy album just recorded
-John Roy's 'Alexander Hamilton' album
-Dan St. Germain to record 'Bad at the Good Times' album
-Joe DeRosa's 'You will die.' album
-Greg Fitzsimmons' 'Life on Stage' DVD/album
-NY indie comedy show concert film Tell Your Friends now on Hulu.
-Kurt Braunohler's 'How Do I Land?' album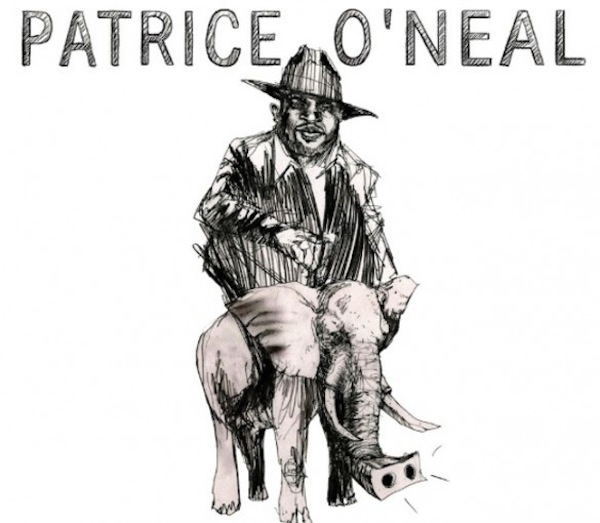 -Patrice O'Neal's posthumous 'Unreleased' album
-Mike Birbiglia's 'My Girlfriend's Boyfriend' special on Netflix
-Doug Stanhope's 'Beer Hall Putsch' special on Netflix
-Aziz Ansari's 'Buried Alive' to be released on Netflix
–Humble Bundle offering specials from Louis CK, Maria Bamford, Hannibal Buress and more for pay for what you want to support charity
–Kathleen Madigan to also release comedy special through Netflix
COMEDY FESTIVALS/LIVE COMEDY IN GENERAL
–The Lucille Ball Comedy Festival in upstate NYC that happened this past Aug.
-Comedy Bang! Bang! and The Birthday Boys are going on tour
-The 2nd Communicon (convention for Community on NBC) sold tickets through Kickstarter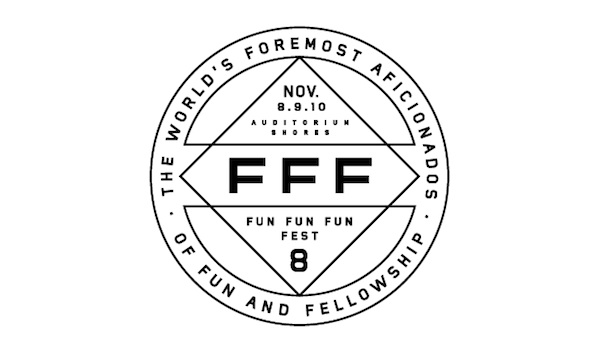 –Fun Fun Fun Fest in Austin, TX coming in Nov.
–The Barbary Comedy Tent at Outside Lands that happened this past Aug.
-The Sundance Film Festival still taking submissions
-Comedy Central looking for next stand up star through Up Next! comedy contest
-Cultivated Wit's Comedy Hack Day
–The 2nd LA Podcast Festival coming in Oct.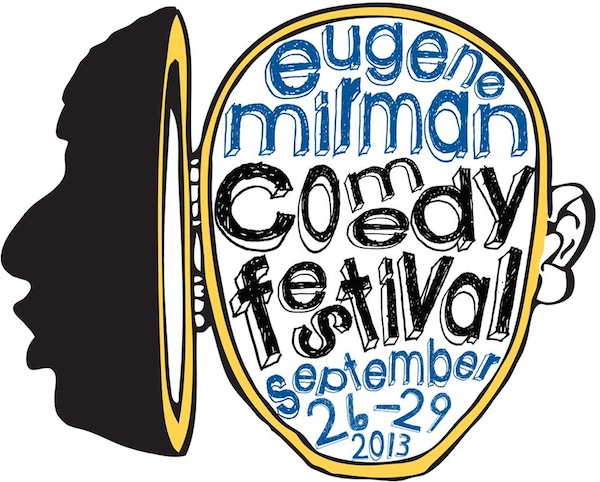 –The 6th Eugene Mirman Comedy Festival coming to Brooklyn in Sept.
–The Brooklyn Comedy Festival that happened this past Aug.
–Wits radio show coming to Minnesota at the Fitzgerald Theater this fall
–Tig Notaro curated Bentzen Ball Comedy Festival coming to Washington D.C. in Oct.
-Everything Is Terrible & Cinefamily's Everything Is Festival in LA that happened this past Aug.
–The Disposable Film Festival still taking submissions for short films made on your smartphone, etc.
COMEDY HONORS
-'Parks and Recreation' and 'Louie' win at TCA Awards
–The NY TV Festival made their selections for indie pilots
–Taylor Williamson is advancing to Finals of America's Got Talent, the second comedian to ever accomplish that feat.
THE EVER BURGEONING WORLD OF COMEDY PODCASTS
-John Roy's 'Don't Ever Change' just launched at Feral Audio
–Eddie Pepitone to go solo and have a podcast where he rants at All Things Comedy
–Cracked starts podcast at Earwolf
THE HUMOR SECTION AT BOOK STORES STILL EXIST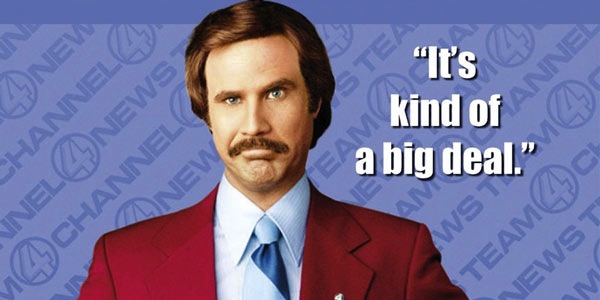 -There will be a Ron Burgundy memoir written and published soon.
–The Upright Citizens Brigade Comedy Improvisation Manual by Matt Besser, Ian Roberts, and Matt Walsh
-Now in print, collected stories from 'The Moth'
–Aziz Ansari writing a relationship book with $3.5 million advance
IF ONLY COMEDY COULD AVOID THE FOLLOWING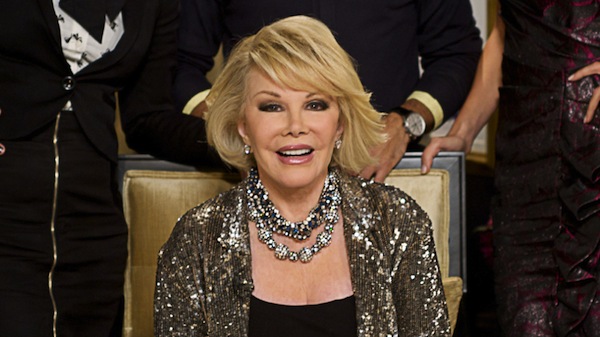 –Joan Rivers breaks silence on Fashion Police Writers Strike
–CBS couldn't reach agreement with Time Warner and Time Warner blacks out CBS programming
-A featurette of Jerry Lewis' infamous holocaust clown comedy surfaces
-What actually happened when Daft Punk dropped out from appearing on The Colbert Report
–U.S. Air Force Colonel calls out Mitch Fatel for controversial comedy after promoting adult and explicit themes at shows in UK
–FCC banned an episode of Fox ADHD's High School USA from airing due to adult themes of episode
____
SO Note: Jake Kroeger is a comedian living in LA. He is also the publisher of The Comedy Bureau. Follow him @mfjakekroeger.