Do you miss "Greek?" Did you give up on "Glee" a few seasons ago? Are you the one person who owns a copy of Mean Girls 2, because Mean Girls is just the best movie ever? If you answered "Yes" to any of the above, OR you're just a fan of awesome singing, big LOLs and straight up sexy cattiness, then "Destroy the Alpha Gammas" is about to make you say "Omg omg omg YES!" (That's how you talk, right?)
"Destroy the Alpha Gammas" (DAG), centers around Carrie, the newly appointed president of the not-so-popular Delta Pi sorority. Carrie's world crashes down when she catches her longtime boyfriend cheating with the president of the Alpha Gammas: campus's most desirable and fearsome house. The Alpha Gammas are the girls your mother warned you about: man stealing, trash talking, polo shirt wearing snobs that think nothing of ruining lives.
DRAAAAAAAMMAAAAAAA!
DAG doesn't have the look of a web series; it's more TV or film (from the critical response and people involved, the Indie Film Fest awards DAG recently won, it will be a TV or movie soon enough). It's crisp and perfectly directed by Scott Brown. The cast is stellar, featuring: Leah McKendrick, Jon Robert Hall ("Glee"), Lindsey Morgan ("General Hospital"), Sara Fletcher (Comedy Central's "Secret Girlfriend") cameos from Dennis Haskins (Principal Belding!!!!!) and Judy Norton ("The Walton's).
Most importantly, DAG is just a great time. You will be singing along to all the top 40 hits, laughing throughout and then talking to your friends about who is "a totally Carrie."
Check out the first three episodes below, and then go to the DAG YouTube channel to catch up on the rest of season one!
Episode One: A Declaration of War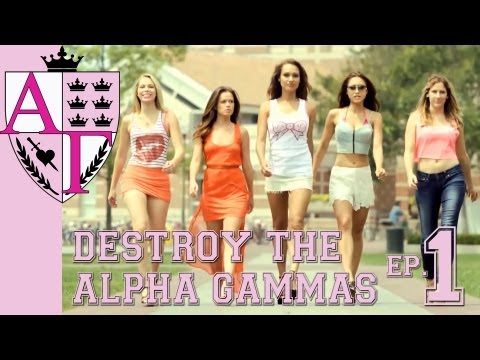 Episode Two: The Sausage Festival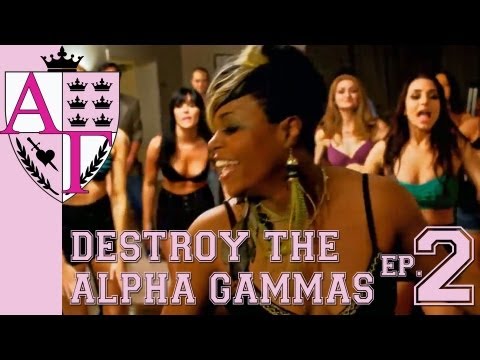 Episode Three: Liar, Liar, Panties on Fire
____
SO Note: Follow DAG @DestroyTheAGs, fan up on Facebook here, subscribe to their YouTube channel here and go to their site to learn more about the show and cast!