The last few weeks (Months? Years?) have been filled with Presidential Election hoopla. Intense mechanic phone messages from Congress, degrading commercials and propaganda aside, Serial Optimist is here to save the day and bring some sunshine back into this crazy, mixed-up, political world of ours. Here we present some of the best GIFs from the wild and crazy debates. Don't forget to vote!
____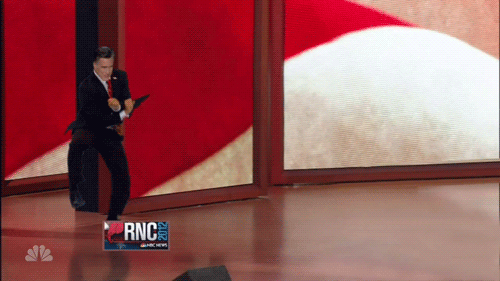 Looks like someone had a diet coke.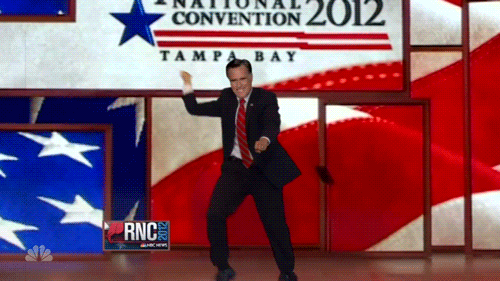 And again. Because once was clearly not enough.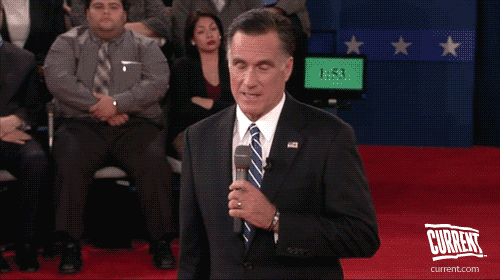 It can all be conveyed with just one look. Literally.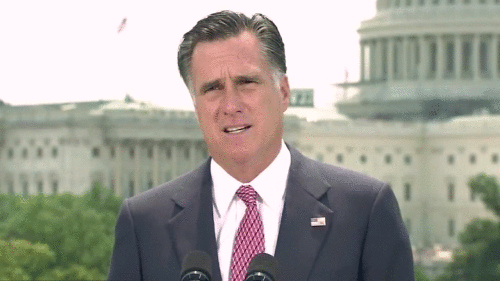 Sad realization.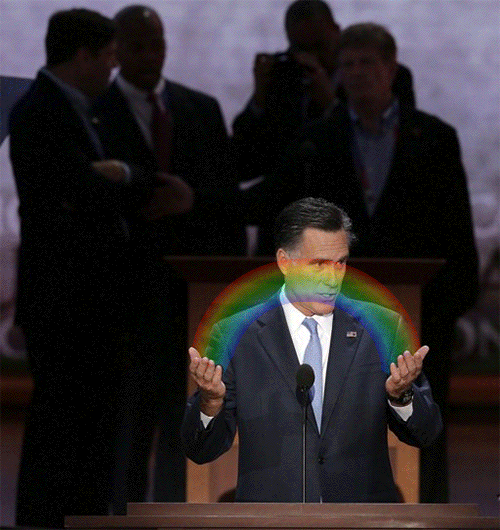 "It's not always rainbows and butterflies. It's compromise that moves us along."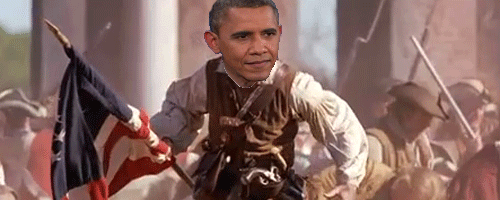 Bayonets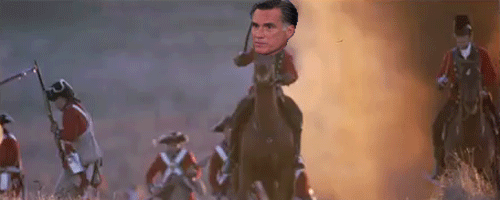 Horses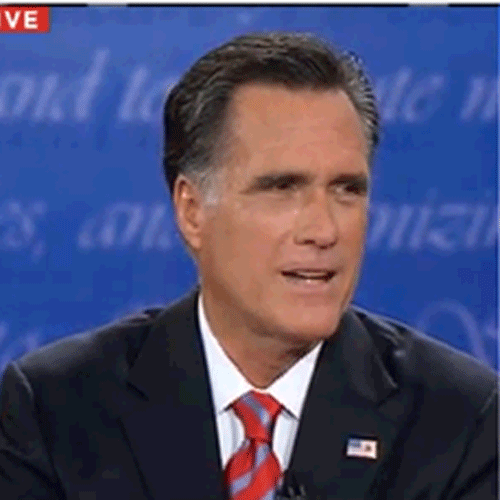 But there's always time for fun and games.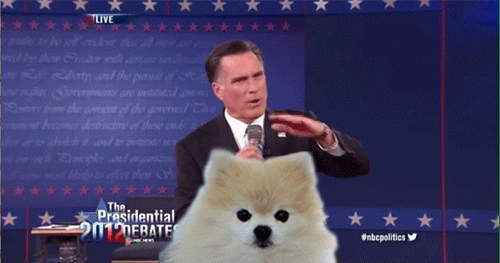 Because every debate needs a small, furry animal to calm the candidates' nerves.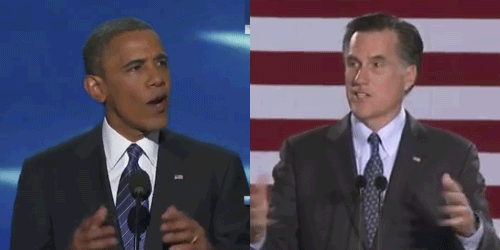 Every politician has their quirks. Most politicians share them.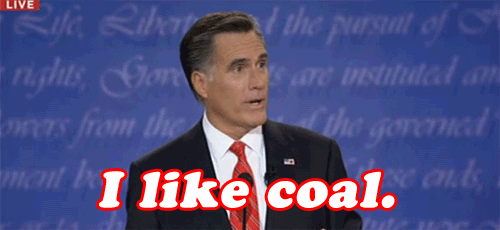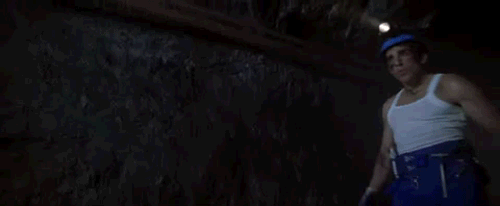 Don't we all?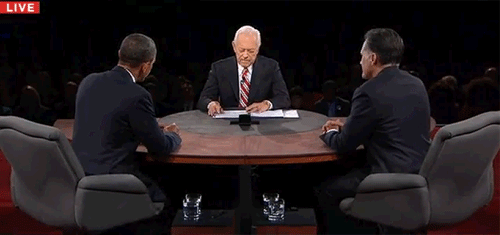 Sometimes a swivel chair can really just make your day.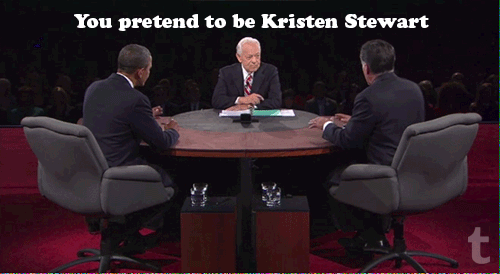 Fair enough. But with that hair, Romney should probably be R. Pattz.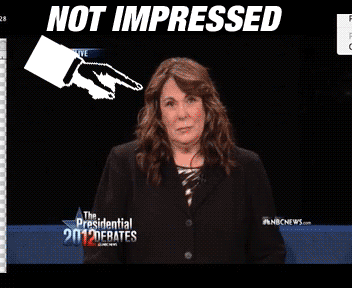 My sentiments exactly.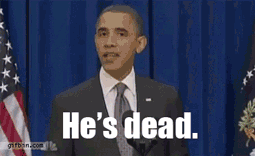 And the award for "Best Exit" goes to…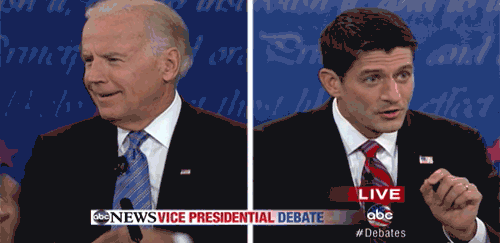 And who could forget our two favorite sidekicks in this election?
This was the debate the candidates were on ecstasy and dub step music was playing in the background.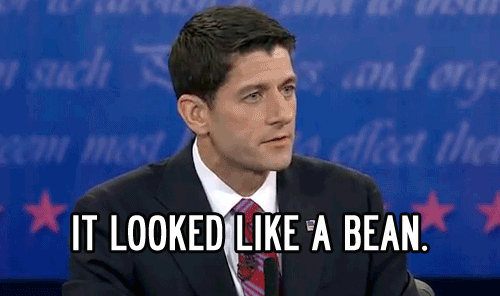 Guy loves Rowan Atkinson.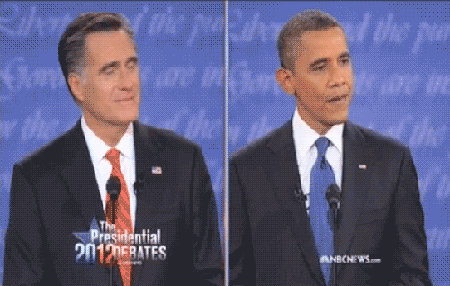 Obama totally bro'd Mitt.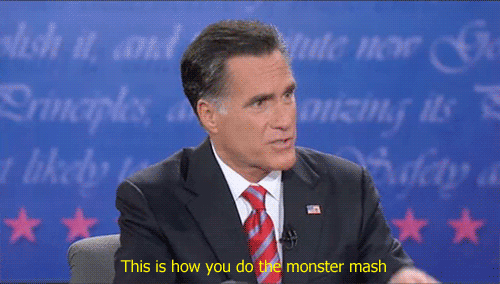 Get it bro.
____
SO Note: Meredith Schneider is a Staff Writer for Serial Optimist. She also co-founded Double Take Productions and is a pop culture obsessive. Follow her @MerelyGrace and check out her blog There's So Much to Smile About.