So much comedy news to kickoff 2013 and here I was ready to put my money down for 2013 making up for 2012 not bringing about the apocalypse. Well, no more wasting of text/time as so much has happened in comedy last month that are neatly divided into ten sections below. Enjoy and get to it already.
Take a Moment or a Few Half Hours for 30 Rock
–30 Rock on NBC comes to an end after a trailblazing 7 season run at the very end of January.
____
Just Started/About to Start/Announced
–Jimmy Kimmel Live moved up to 11:35PM on ABC.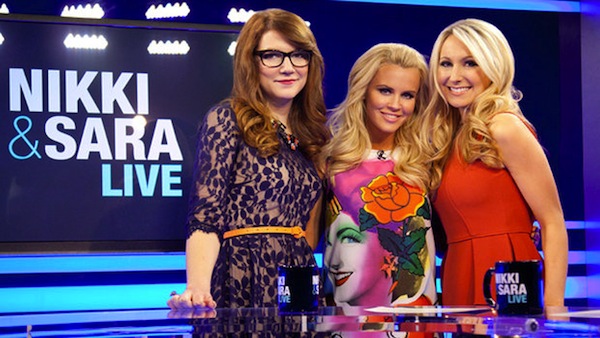 –Nikki & Sara LIVE finally and thankfully premiered on MTV.
–Fox Animation Domination HD is set to debut this summer.
-MTV announced another comedy series in Failosophy with host Hasan Minhaj set to premiere in Feburary.
–Jim Jefferies' Legit premiered on FX.
-Also on FX, Archer is back for its 4th season.
-The highly anticipated Kroll Show from Nick Kroll premiered at Comedy Central.
–Set List: The Improvised Stand Up Show premiered in Australia is set to air in the UK very soon.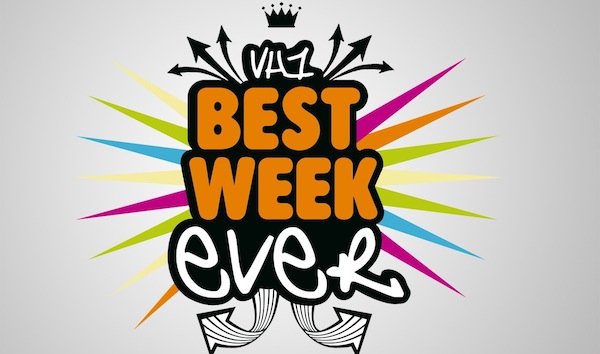 –Best Week Ever made its return to VH1 with a brand new cast of really funny people like Nick Turner, Jared Logan, and Michelle Buteau.
-Comedy Central's revamped digital/online arm, CC:Studios, launched at the end of January.
–Oscar nominations were announced and Silver Linings Playbook garnered several while Django Unchained and The Simpsons also got a few.
____
Catch Up on Late Nights
–Matt Damon hijacked Jimmy Kimmel Live for his version of The King of Comedy/one of the best running jokes on TV.
–Adam Cayton-Holland destroys on Conan.
–Maria Bamford and Craig Ferguson find themselves harmonizing(?) through squeaking during a panel interview
–Brian Williams slow jams the fiscal cliff with Jimmy Fallon and really gets into it.
-The Tonight Show stepped a closer to edgy by having Anthony Jeselnik do a set
–Eddie Pepitone's heckler bit goes a little farther than Pepitone expected on Conan.
–Steven Wright and Craig Ferguson prove yet again they are amongst the funniest duos on late night television.
–Dan Soder has a great late night debut on Conan.
-On Letterman, Brian Kiley gives a classic tight late night set.
–Baron Vaughn returns to Conan's stage for his second stand-up appearance
____
Have Internet, Will Watch 
-Paul F. Tompkins started releasing clips from his Largo show in LA; first off, a sketch with Maya Rudolph and a Jon Hamm from the future.
–Good Cop/Good Cop from The Grawlix
-Channel 101's Baby Mentalist
–Julie Klausner has Paul Giamatti read a scene from Twilight and other popular movies.
–T.J. Miller and Nick Vatterott host a home shopping network show RVC where chaos reigns.
–"Gibberish Rap" by Hannibal Buress feat. back up ballet dancers
–UCB's Beige breaks a vase central to a sketch, whether on purpose or accident, and goes along with sketch.
–Neil DeGrasse Tyson's Star Talk Radio has Eugene Mirman, Sarah Silverman, and Jim Gaffigan ask questions only comedians would ask about space and technology.
–Janie Haddad Tompkins forces her way into doing another set of intros to Masterpiece Theatre on PBS.
–Rookie Magazine asks Kumail Nanjiani for advice for teenage girls.
-The controversial Dexter's Laboratory episode entitled "Dexter's Rude Removal" got posted thanks to Adult Swim.
-Billy Eichner has Rachel Dratch run through a metaphorical Julia Roberts obstacle course on Billy On The Street.
____
SO Note: Jake Kroeger is a comedian living in LA and publisher of The Comedy Bureau. Follow him @mfkroeger.