You guys, the RIOT LA Comedy Festival begins this Thursday, January 9th, 2014, and I'm so excited for it that I am almost angry. What kind of cruel God would make me have to decide between seeing this brilliant comedian over this one, or this one, or this one, or—*head explodes*
Okay, without getting too carried away, here is a rundown of many of the shows happening in La Ciudad de Los Angeles this coming weekend. And this isn't even counting The Lot, where you can put free beer into your face and generally hang around and look cool. If you haven't asked your boss for time off yet, I guess you'll just have to quit your job.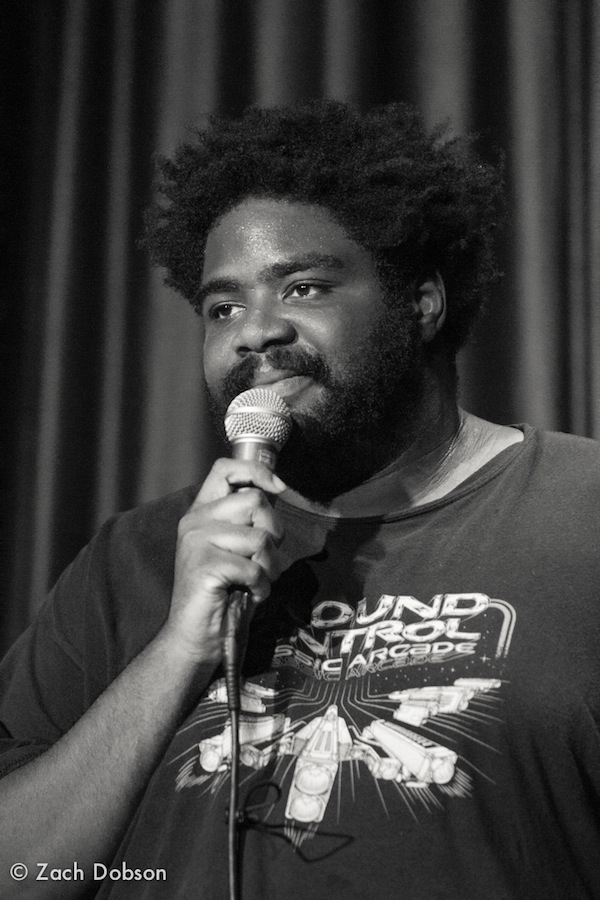 THURSDAY
Fortunately, there are only four shows this night, all starting at 8 PM. Unfortunately, I want all four of them in my face. At the Downtown Independent will be Kumail Nanjiani, my favorite cast member of Franklin & Bash, along with such lovelies as Kurt Braunohler and Laurie Kilmartin. Over at The Lexington is The 8 Ball Show with Ron Funches, also featuring Sean Donnelly, Chase Bernstein, and many more, with your host, Jon Dore. The first Best of RIOT LA show is also Thursday at The Five Star Bar, where you can see such names as Chris Garcia, Shane Mauss, and Dov Davidoff. Not only see their names, but also their faces and bodies and use your ears to see their jokes. And then at The Smell is going to be St. Louis' most famous identical twin stand-up team, The Sklar Brothers, with a live version of their Sklarboro Country podcast.
Man, I can't believe this night is just the beginning.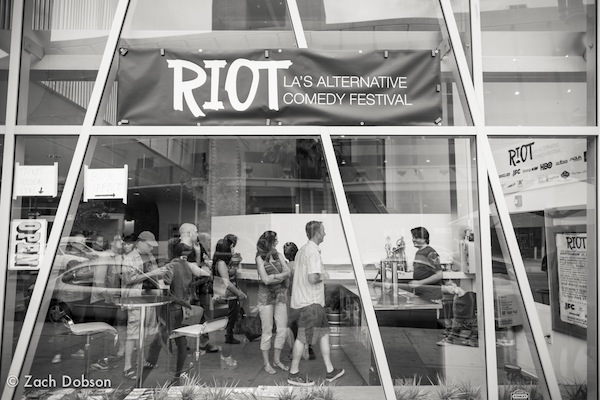 FRIDAY
Now things begin to get sticky. A little more than twice as many shows tonight as the last, but a whole lot more than double the pain as you have to choose. For example, at 8:00 at the Independent, you can see the great Todd Barry, which show will also feature living legend Dana Gould and the sweetest Sweet Beth Stelling. Or you can witness the comedy massacre that is Eddie Pepitone's Bloodbath, featuring not only your Uncle Eddie, but also David Feldman, Morgan Murphy, and Jen Kirkman. And that's just two shows of four in the 8 PM slot. Then at 10 PM, more Sophie's Choice: At the Independent, we have Greg Fitzsimmons, with such other lovelies as Dan Mintz and Emily Heller. But how do you choose between that and a live recording of the podcast Improv 4 Humans with your host Matt Besser, and regulars Andy Daly, Seth Morris, and Lauren Lapkus? Simple: You curl into a ball and cry. Fortunately, Andy Haynes' Midnight Run show will not run concurrently with any other, but I feel I must warn you: I have a strong sense a certain substance which is no longer considered illicit in some parts of the country will be being used there. Just sayin'. And I'm not talking about the comedy of such folks as Rory Scovel and Ron Funches, though that can be damn illicit as well.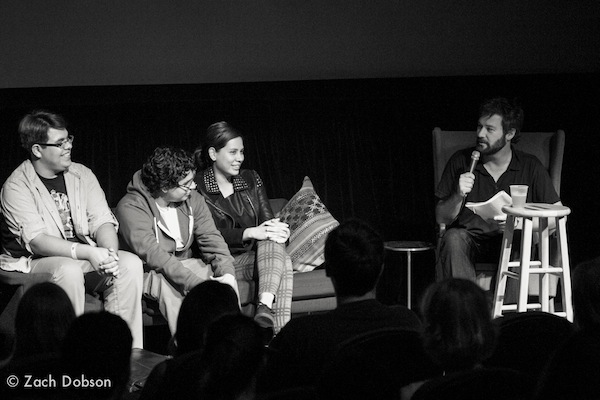 SATURDAY
And now we dance. Happily, since everybody has the day off from the feed store or coal mine or whatever people who aren't on unemployment do during the week, the schedule is a little more spread out over the day. To name just a few: The Wayne Federman International Film Festival will be presenting a screening of 1972's The Heartbreak Kid, hosted by none other than Kevin Nealon, at 1:30 at the Independent. At 2 PM at The Smell, everyone's favorite pair of yentas, Ronna and Beverly, will be hosting their show with guest Paul Scheer. At 4:20 PM (again with you kids and your reefer cigarettes!) at the Independent will be a taping of Doug Benson's Doug Loves Movies, with secret surprise guests. At the 5 o'clock hour at The Smell will be a live edition of the study of weirdoes, Superego, with resident specialist Paul F. Tompkins, and special guests Erinn Hayes, Andy Daly, and Matt Jones. The cast and producers of [adult swim]'s Eagleheart (though Chris Elliott is not actually listed, maybe he'll show?) will be at the Independent at 6:15 to screen the finale of Paradise Rising before it's been broadcast to the masses. Over at the Five Star, Jimmy Pardo will presenting These 4 Jackasses, namely Erin Foley, Sean O'Connor, Josh Comers, and Andres du Bouchet, and that's at 7 PM. The 9 o'clock hour presents another very difficult choice for your humble narrator: Either the great Tommy Johnagin at the Five Star, along with such stellar performers as Jake Weisman and Eric Andre, or the Power Violence show at the Jalisco with Beth Stelling and DJ Douggpound.
I think I might have to settle for the crying option again.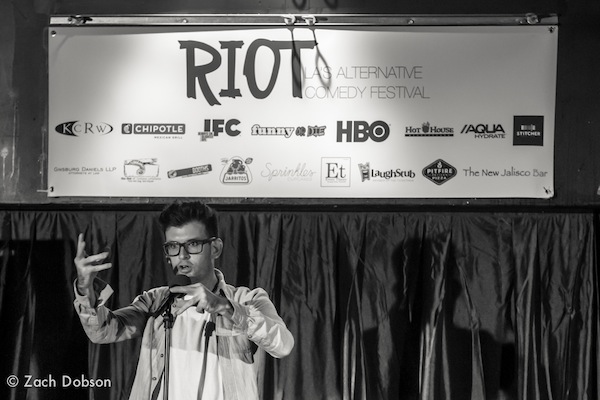 SUNDAY
The Lord's Day seems to be a bit more spread out, which is just how I like my Lord's days. There is still tons happening, on this the final day of RIOT, but fortunately there is not near as much overlap. At 3 PM is a live recording of Comedy Bang! Bang! TAKE NOTE: This show has individual tickets only, and Superfan passes will not be honored. Well worth the money and effort, which I don't need to tell you if you've ever seen/heard the show. At 5 PM at the Lexington will be the second of two open mics at RIOT, and I know damn well you'll be able to find myself and lovely colleague, Lisa Laureta, right then and there. Back on over to the Independent at 7, is the whiskey icarus himself, Kyle Kinane, along with such top-tier talents as Matt Braunger and America's sweetheart Kristen Schaal. Kurt Braunohler's Mr. Potato Head show begins at 7:30 sharp at the Lexington, where you can find that esteemed gentleman, as well as Josh Fadem, Carmen Lynch, Dan St. Germain and many others. To bring us home that evening, there are two more Best of RIOT LA shows, one at the Five Star at 8, and the other at The Smell at 9, not to mention a retrospective of one of our favorite shows, Jon Benjamin Has a Van: A Celebration of Failure, with Mr. Benjamin and Mr. Leo Allen, at the Independent at 9.
You guys might say to me, "Jimmy, you've clearly just laid out for the public to see exactly your whereabouts over the space of the next four days. Aren't you worried that your legions of stalkers will now know where to find you?" Well, of course, I am. But is it worth it? You bet your sweet bippy it is, buster.
I'll see you guys down there.
____
SO Note: Get your RIOT LA tickets now right here and follow them @RiotLA for updates!
*All photos by Zach Dobson