SF Sketchfest is almost here! Oi! You over there! SF SKETCHFEST IS RIGHT AROUND THE CORNER!!!! What is SF Sketchfest, you ask? SF Sketchfest is the ambrosia salad of comedy festivals. Every delectable fruit of comedic talent you can imagine is showcased over 18 glorious days throughout the heart of San Fran. David Owen, Cole Stratton and Janet Varney founded the festival in 2001. Their goal was to present the talent of six Bay Area sketch groups: The Fresh Robots, Kasper Hauser, The Meehan Brothers, Please Leave the Bronx, Totally False People and White Noise Radio Theatre. From humble beginnings at the Shelton Theatre the festival has exploded into a nationally recognized comedy feast. The fest mixes national headliners, up and comers, and local gems from the sketch, improv, stand-up and alt comedy worlds. The diverse programming is both overwhelming and astounding which honestly makes it a bit daunting when it comes to making up your mind on which events to attend. We've done that hard work for you and plucked out some of our picks (which may happen to include some comedians who have been featured here at SO). SF Sketchfest runs Jan 24 to Feb 10 so get your tickets soon before you are left all alone singing "I Left My Heart in San Francisco."
____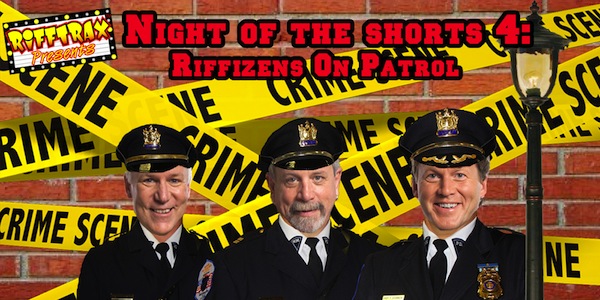 Day 1
The choice is simple. There is only one event this day and some of the guest riffers include "Mythbuster's" Adam Savage, "Kids in the Hall's" Kevin McDonald, "Flight of the Conchord's" Kristen Schaal, and the most dapper podcaster and stand-up comedian Paul F Tompkins.
RiffTrax Presents Night of the Shorts IV: Riffizens on Patrol
____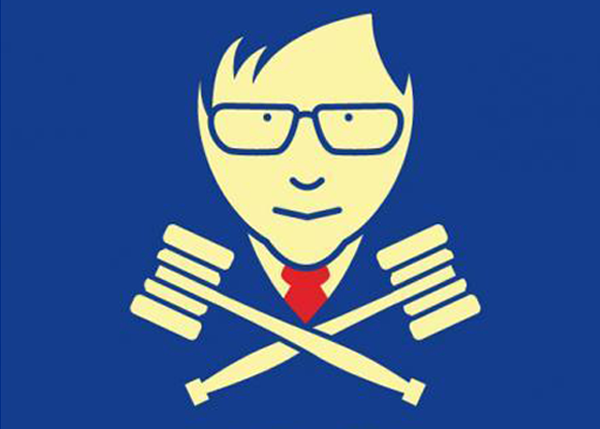 Day 2
Oh my witty word is there a bevy of awesomeness to choose from. So many SO BFFs will be in the mix this day like JC Coccoli, Steve Agee and Beth Stelling.
"The Adventures of Pete & Pete" 20th Anniversary Show
Be Kind Rewind with JC Coccoli, Tabari Douglas McCoy, Marga Gomez, Ivan Hernandez, Joe Nguyen, and Gilli Nissim
Judge John Hodgman LIVE with John Hodgman and Jesse Thorn
Kristen Schaal & Friends with Steve Agee, Eric Foley, Eugene Mirman, John Roberts and Beth Stelling
"Conspiracy Theory Live with Jesse Ventura" with James Adomian as Jesse Ventura
____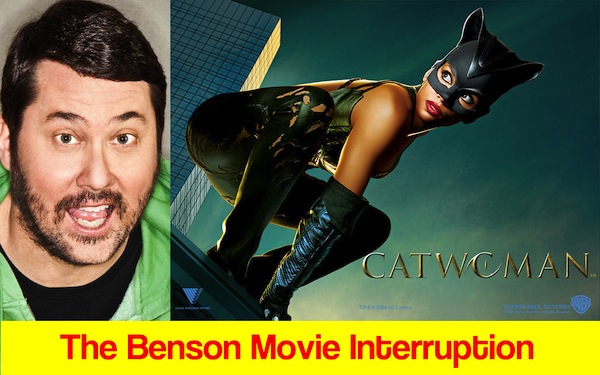 Day 3
Catch as many podcast tapings as you can on day three because they are sure to be amazing.
Superego Podcast with guests Colin Hanks, John Hodgman, Paul F. Tompkins and James Urbaniak
The Benson Movie Interruption of Catwoman with Doug Benson and surprise guests
Drew Carey presents The Best of the Midnight Show
The Thrilling Adventure Hour
Competitive Erotic Fan Fiction with Kate Berlant, Mike Drucker, Jesse Elias, Caitlin Gill, Ian Karmel, Sean Keane, Derek Sheen, Nick Thune, and host Bryan Cook.
____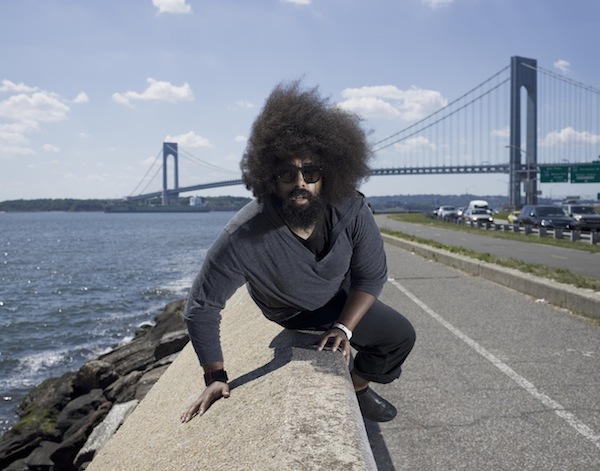 Day 4
Some real treats this day including blasts to the cartoon past, time travel, musical madness and some crazy storytelling.
An Afternoon with Pinky and the Brain
The Dead Authors Podcast with Paul F. Tompkins and John Hodgman
Reggidency Part 1
Stephen Tobolowsky: The Tobolowsky Files
____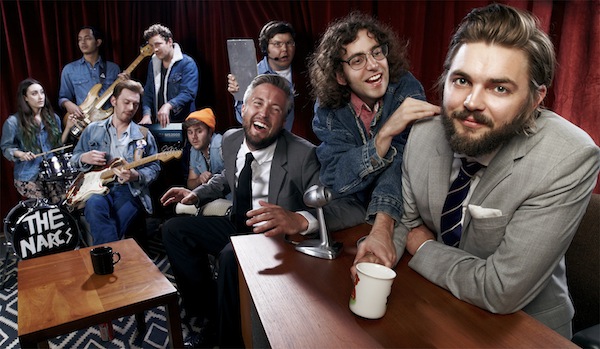 Day 5
Two of our favorite comics, Reggie Watts, and Nick Thune will be tearing it up at the The Independent and Punch Line Comedy Club.
Reggidency Part 2
Nick's Big Talk Show with Nick Thune
____
Day 6
Reggie Watts continues his music and comedy mashup at Mezzanine while "Flight of the Conchords'" Todd Barry raises the roof at the Eureka Theatre.
Reggidency Part 3
Todd Barry: The Crowd Work Tour with Alex Koll
____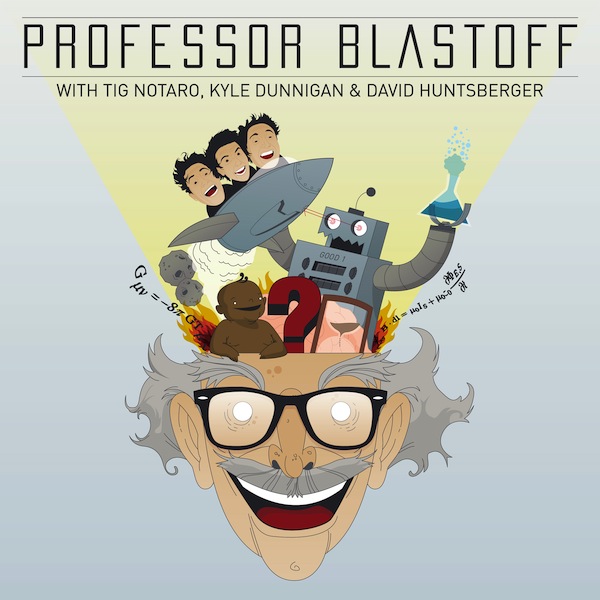 Day 7
Science, philosophy or theology, oh my! Join Tig Notaro and her podcast co-hosts at Cobb's Comedy Club. And if you head on over to Punch Line Comedy Club you'll find two of the funniest and most cerebral comedians around.
Professor Blastoff Podcast with Tig Notaro, Kyle Dunnigan, David Huntsberger and Aaron Burrell
Brent Weinbach & Myq Kaplan hosted by Donny Divanian
____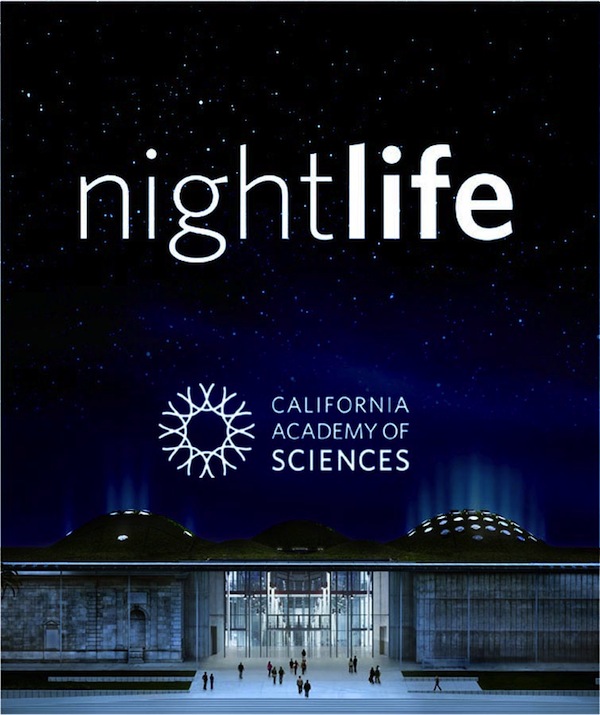 Day 8
The California Academy of Sciences will be opening its doors to a night of beautiful nerd-vana madness featuring the likes of Chris Hardwick, Tig Notaro, Greg Proops, Kumail Nanjiani, and Matt Mira, to name a few. You will also not want to miss the madness of Wayne Federman, Eddie Pepitone and Brody Stevens going down at Cobb's Comedy Club.
SF Sketchfest Comedy NightLife at the California Academy of Sciences
SF Sketchfest Threesome
____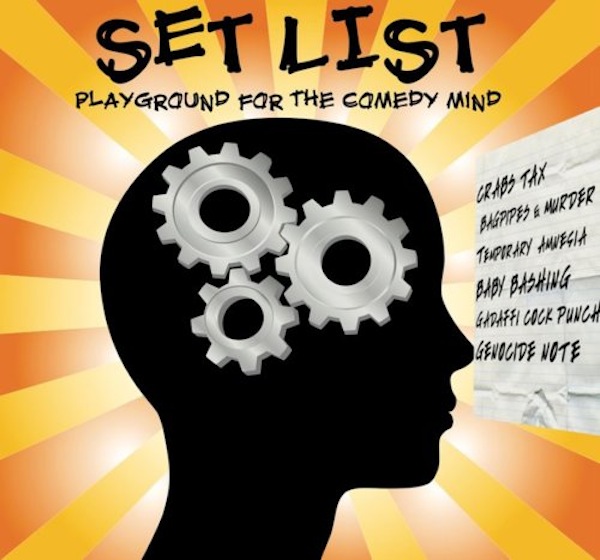 Day 9
Got the geek pride running through your veins? Then w00tstock is the path to take. If you are ready to watch comics face the challenge of a random, ever changing set list take a seat at Cobb's. If total insanity is your game Verdi Club will play host to "Tim & Eric's Awesome Show" star, Tim Heidecker, and New Year's Eve podcast host, Neil Hamburger. And last but not least, The Meltdown show leaves the confines of a warm LA comic book store for SF's own Cobb's Comedy Club.
w00tstock: Founder's night with Adam Savage, Wil Wheaton, Paul and Storm and more
Set List: Comedy Without a Net with Jon Dore, Bobcat Goldthwait, Pete Holmes, Eddie Pepitone, Greg Proops and host Rick Overton
Tim Heidecker and Neil Hamburger with Let's Paint TV
The Meltdown with Kumail Nanjiani and Jonah Ray
____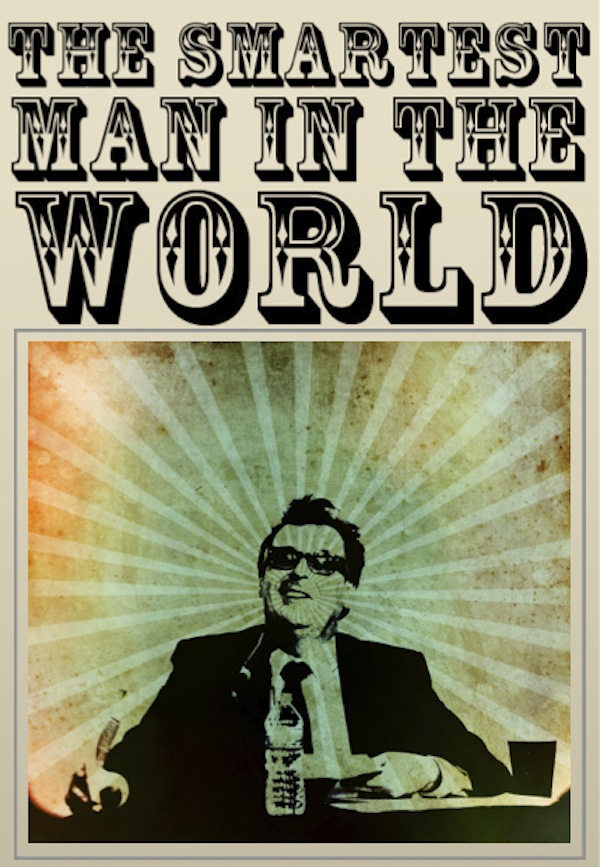 Day 10
How could I possibly get away with not mentioning a taping of You Made It Weird? That would just be INSANE! The podcast bandwagon continues with some Proops' smarts and more brain teasing from the Nerdist bunch. Of course, don't forget UCB's own Matt Besser & friends for some true improv plus "Billy on the Street's" star at Cobb's Comedy Club.
YMIW with Pete Holmes
Smartest Man in the World Podcast with Greg Proops
Nerdist Podcast with Chris Hardwick, Jonah Ray, and Matt Mira
UCB ASSSCAT with Matt Besser, Ian Roberts, Matt Walsh, Scott Adsit, Chris Gethard, Tami Sagher and guest monologist Lucy Davis
Billy Eichner & Friends
____
Day 11
No Show! I guess its time for a short nap.
____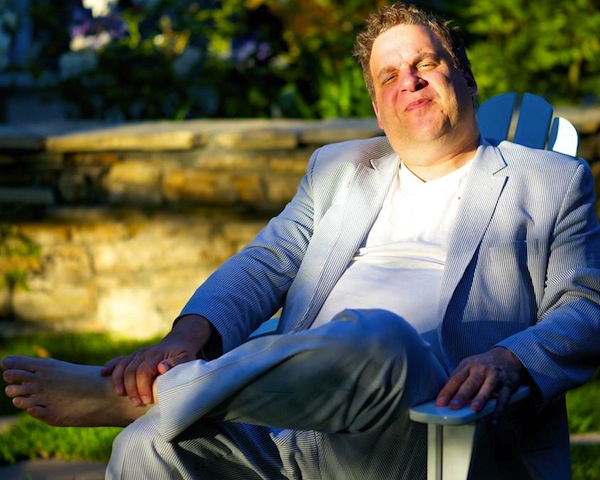 Day 12
Nothing brightens up a Monday better than "Curb Your Enthusiasm's" larger than life personality Jeff Garlin. He'll be taking no prisoners at the Eureka Theatre.
Jeff Garlin: Closer than I Appear With Hollywood Saturday Night
____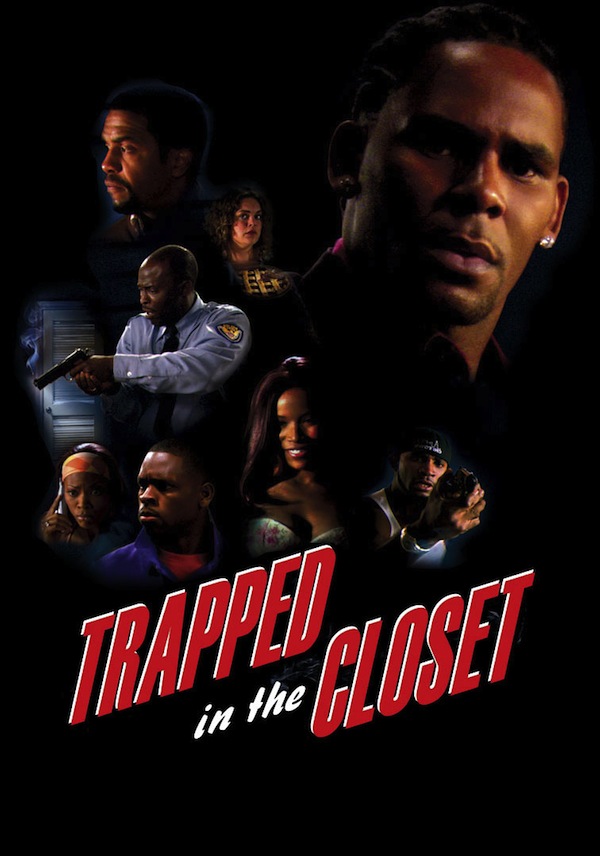 Day 13
It's a day of cinematic celebrations!
"R. Kelly's Trapped in the Closet Sing-Along" hosted by Henri Mazza
American Splendor 10th Anniversary Screening
____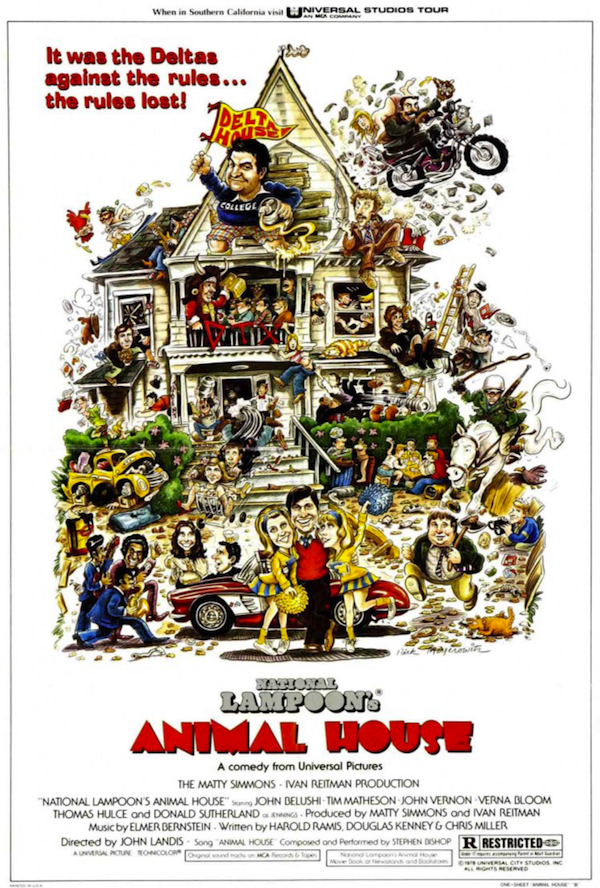 Day 14
Holy Cow! Directors Kevin Smith and John Landis in the same city on the same day? Thank the graces they are not going on at the same time!
Plus One Podcast with Kevin Smith and Jennifer Schwalbach
Animal House 35th Anniversary Inside Joke: John Landis in conversation with Carl Arnheiter
____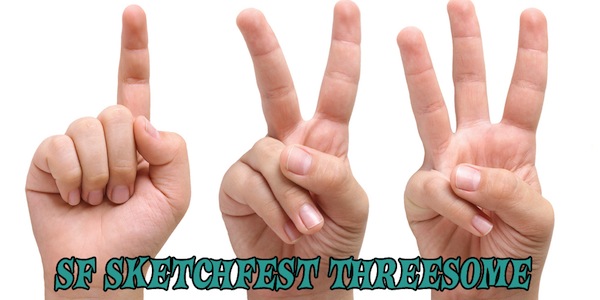 Day 15
A threesome and a podcast mark day fifteen of the fest.
SF Sketchfest Threesome: Dave Hill, Rory Scovel and TBA hosted by Chris Gore
Walking the Room with Greg Behrendt and Dave Anthony
____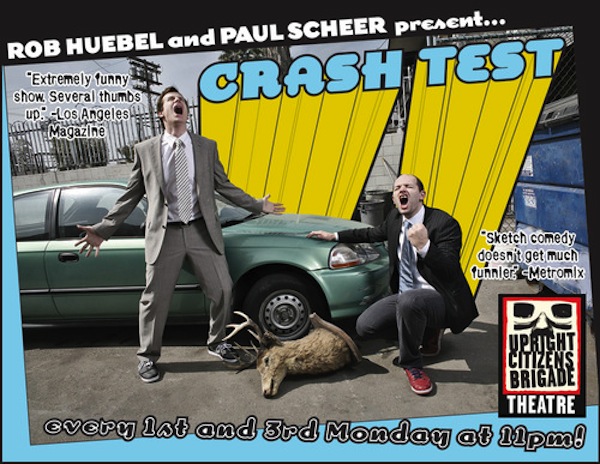 Day 16
Cobb's Comedy Club and the Eureka Theatre will be the places to be at on Day sixteen.
Bestie x Bestie with Gabe Liedman and Jenny Slate
Write Now with Jimmy Pardo
Team Coco Live with Andy Richter with Ron Funches, Jesse Popp and Rory Scovel
Crash Test with Rob Huebel and Paul Scheer
____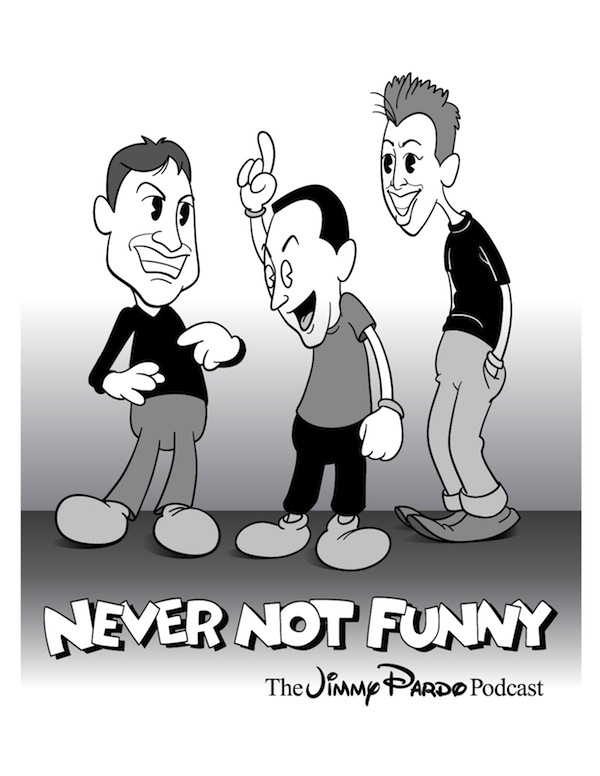 Day 17
How would you like to start your day off at the Asian Art Museum with no other than a comedian as your docent? You can! While you are at it, how about ending your day with the horror comedy king himself, Bruce Campbell? Grooooovy.
Fancy Meeting You Here with Dave Hill, Carl Arnheiter & Friends
Never Not Funny with Jimmy Pardo
Guy Branum's Talk Show The Game Show with DJ Douggpound, Moshe Kasher, Casey Ley, Arden Myrin, Kevin O'Shea and April Richardson
Hail to the King, Baby: An Evening with Bruce Campbell & moderated by Patton Oswalt
____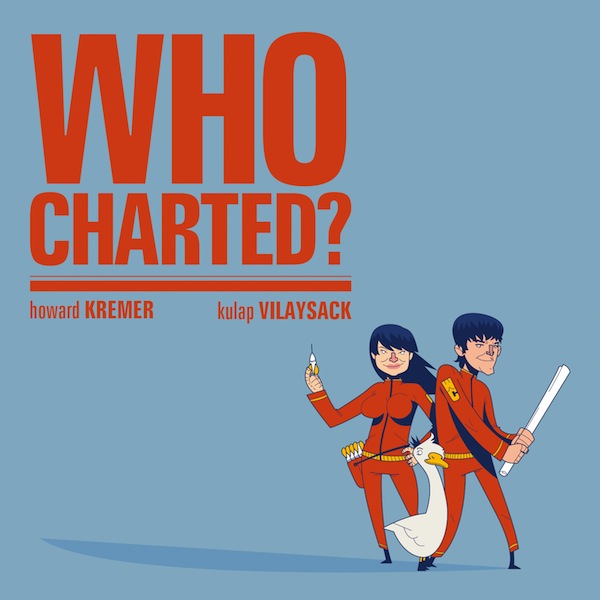 Day 18
We bid a final adieu to the fest and celebrate with TV show spoofs at Cobb's Comedy Club, a podcast at the Eureka Theatre, some homespun songs at The Rickshaw Stop, and one-man show shenanigans again at the Eureka Theatre.
An Afternoon with Burning Love
Who charted? Howard Kremer and Kulap Vilaysack
Garfunkel and Oates with Dragon Boy Suede
Teatime Cowboy: Will Franken's Farewell Before Riding Off to England! with Cream
____
SO Note: Ticket information for each show is available on the SF Sketchfest schedule page here. You can get up to the minute Sketchfest news @SFSketchfest.