While the zeitgeist of the time seems to be centered around Amanda Bynes, "Game of Thrones," Benghazi and Monsanto, there has been plenty of things happening in the comedy world that you might have overlooked. I'm not saying that those other things don't deserve your attention, but the way things are now, you probably heard the news through some sarcastic joke by some sort of funny person on Twitter. So, I am saying This Is What You Need to Know About Comedy From May (and you should probably get to it as there's a WHOLE LOT that happened).
SO, THIS IS ALL HAPPENING/HAS ALL HAPPENED
–John Oliver will fill in for Jon Stewart at The Daily Show desk this summer.
-Adult Swim will be the home of Bob's Burgers reruns.
-HBO renews Veep for a 3rd season.
-Adult Swim's NTSF:SD:SUV is doing a whole movie.
–The Beards of Comedy will now be pursuing solo projects.
-The Duplass Brothers got a comedy pilot order from HBO.
–Phil Hartman's comedy album "Flat TV" is getting animated.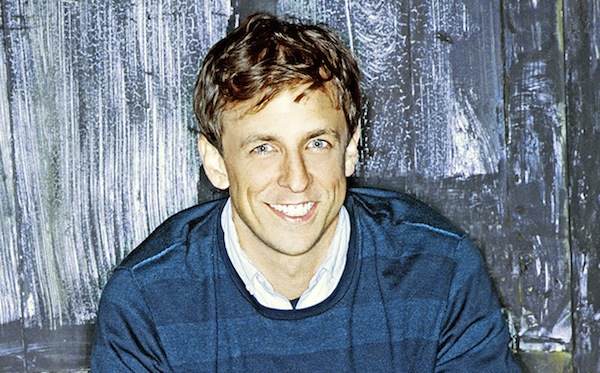 –Seth Meyers will be filling in for Jimmy Fallon when Fallon moves to The Tonight Show.
-Amy Poehler started production company that already sold series.
–Fox orders comedy series Brooklyn Nine Nine, Enlisted, and more.
-Parks and Recreation gets a sixth season.
-Andy Kaufman comedy album getting a posthumous release this summer.
–Adult Swim orders a whole bunch of comedy projects with Dan Harmon, an animated Mike Tyson, and more.
-Bill Lawrence gets more series order with Undateable on NBC and Ground Floor on TBS.
–Dan Harmon returning for 5th season of Community.
-Not that you'd be surprised, but Modern Family is renewed for another season.
–TBS to stream channel live online 24/7.
–Steve and Nancy Carell working on TBS pilot.
-HBO orders Mike Judge Silicon Valley based comedy pilot to series.
-The American version of The Office comes to an end after 9 seasons.
–Comedian Dan St. Germain signs overall deal with Comedy Central.
-New Wave Entertainment and Fathom set to bring more comedy events to movie theaters.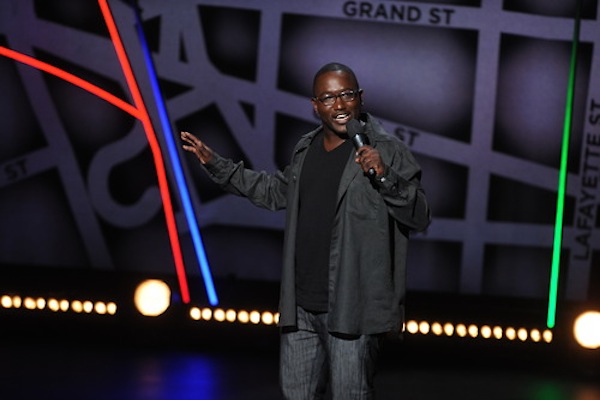 –Hannibal Buress gets big multi-platform deal over at Comedy Central.
-Amazon Studios picks up its very first comedy series with Alpha House and Betas.
–FX orders comedy pilot starring Billy Crystal called "The Comedians."
-Tig Notaro's Live getting physical CD release like it deserves.
-Fox is having the minds behind Burning Love, Ken Marino and Erica Oyama, write feature True Freshman.
–Judy Greer has a starring role finally booked in a FX comedy pilot.
-Following latest season of Arrested Development, Netflix set to expand original programming budget.
JUST PREMIERED OR WILL PREMIERE VERY SOON
-Comedy Central's stand-up special series The Half Hour
-MTV's Zach Stone Is Gonna Be Famous starring Bo Burnham
-IFC's Maron starring Marc Maron
-Full trailer for The World's End starring Simon Pegg, Nick Frost, and company.
-Netflix's revival of Arrested Development
–Comedy Bang Bang on IFC in July
-A be-wigged Larry David in his HBO movie Clear History
-Indie-romantic-sci-fi-adventure-buddy-comedy History of Future Folk coming soon
http://www.youtube.com/watch?v=D1UzmW77F30
-Fox's upcoming comedy procedural series Brooklyn Nine Nine
–The third season of John Oliver's NY Stand Up Show at end of July
-CBS Films' The Kings of Summer
–The next Greatest Event in Television History from Adam Scott with Amy Poehler on Adult Swim in June
-Documentary/mockumentary Disarmed from Nick Thune
-Another fun teaser for Anchorman 2
YOUR NEW QUEUE OF WHAT TO WATCH
–Hollywood Reporter roundtable discussion on comedy with Anthony Jeselnik, Cecily Strong, Rob Delaney, Kristen Schaal, and Nick Kroll.
-Conan propmaster Bill Tull's budget party tips for Cinco de Mayo
–Zach Galifianakis' story of nixed SNL sketch idea when Britney Spears was hosting as told on Fallon
–Tone Bell's late night stand-up debut on Ferguson
–Shane Mauss' nicely stand-up done set on Conan
-Zach Galifianakis' SNL monologue/pretty much stand-up from Galifianakis
–Kyle Kinane's pilot presentation for Kyle Kinane's Going Nowhere
-Another great set on Ferguson from Myq Kaplan
–David Sedaris' weird anthropological studies on the weird people that show up to his readings on The Daily Show
–Dead Kevin moving up to CC:Studios and have a helium accident.
-Return of Scott Moran's Modern Comedian with an episode with Jim Gaffigan
–Marc Maron and Conan making too much eye contact when talking about porn
-Brenda Colonna and Candice Thompson's sketch series Creepy Caress
–Dave Ross Moth Storyslam winning story about tripping on acid
-Pete Holmes delightful reason for not watching Game of Thrones
-This American Life parody, This American Wife covering upcoming dubstep stars
-Screen Junkies' Hal Rudnick watching Human Centipede with his Mom for Mother's Day
-Talk show host/self-proclaimed media mogul Jesse Miller interviewing a naturalist
-The wonderful Deanne Smith and her stand-up set on Ferguson
–The Totally Biased writing staff uncovering the dangers of 3D printing sort of
-The animated version of Patton Oswalt's Parks and Recreation Star Wars Improvised Filibuster
–James Adomian breaking down the real intentions of the Sheriff of Nottingham
-Set List: The Improvised Stand-Up Show as part of Nerdist's YouTube Channel
-PBS' documentary on Mel Brooks, Make a Noise
–Steve Martin's unique way of entering the stages at Late Night with Jimmy Fallon
–Fencing between Matt Ingebretson and Dave Ross as well as Cameron Esposito and Bridger Winegar, all comedians who don't know how to fence
-Conan having Tig Notaro try, with almost too much success to get her headshot hung at local businesses
–Jim Hamilton's Competitive Erotic Fan Fiction story of Charlie Brown with Conan's La Bamba acting out the teacher
–Tommy Johnagin returning for another stand up set at Letterman
-Maria Bamford's new My Damn Channel web series Ask My Mom
-For Jash's buh channel, Henry Philips and Mike Judge exploring the darker side of having coffee
–Jon Dore showing the worst situation to have a pedophile, a house fire, and a blind man
–Great 6 minute set from Jeremy Paul at one of LA's best stand-up shows, Holy Fuck
–Daryl-Portrait of an Axe Man, a short reminiscent of This Is Spinal Tap
-Andrés du Bouchet performing an abbreviated version of his one man show, One Hundred and Me Percent, at the wonderfully curated, traveling comedy variety show The Super Serious Show
HONORS IN COMEDY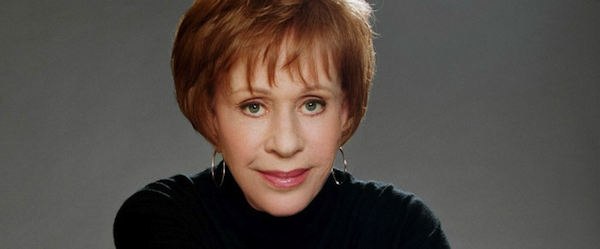 –Carol Burnett is next in line to receive Mark Twain Prize for Humor.
-Burning Love, Jerry Seinfeld, Funny or Die, and more win at this years Webby Awards.
-Of course, Louie, Veep, Girls, Community, The Daily Show, and more get nominations for 2013 Critics' Choice TV Awards.
NOT TO BE SWEPT UNDER THE RUG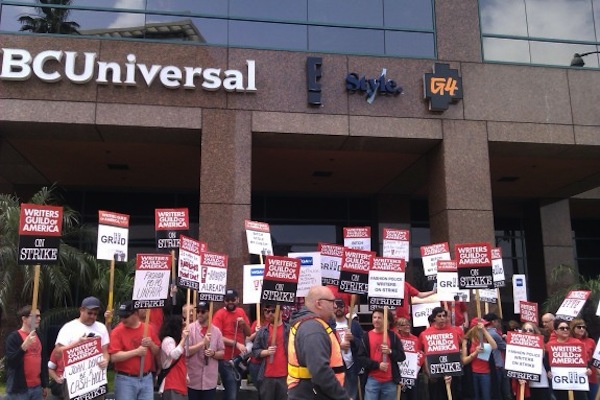 -E! hasn't come to end of Fashion Police Writers' strike even after abandoning attempt to sabotage their benefit show. And more..
–Comedian Christina Walkinshaw fired after ignoring hecklers that wanted to see her naked.
COMEDY ALBUMS A PLENTY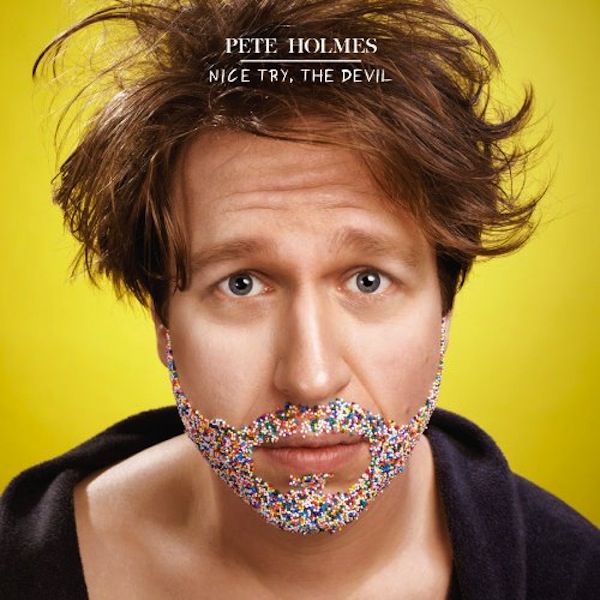 -Hannah Gansen's Al The Bum
-Pete Holmes' Nice Try, The Devil
-Mike Lawrence's Sadamantium
-Adam Cayton-Holland's I Don't Know If I Happy
-Andrew Orvedahl's Hit The Dick Lights
–Holy Fuck. Live Comedy. compilation album from live LA comedy show Holy Fuck
-Myq Kaplans' upcoming Meat Robot
ADD SOME FUNNY TO YOUR SUMMER READING LIST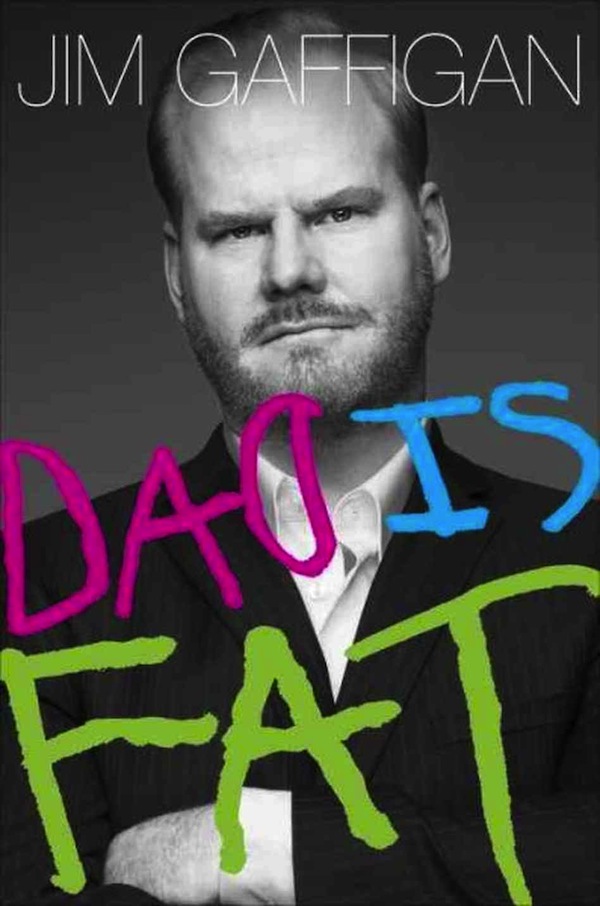 –Dad Is Fat by Jim Gaffigan
–Gawky: Tales of an Extra Long Awkward Phase by Margot Leitman
-Book yet to be published from Twitter genius/Parks and Recreation writer Megan Amram
STILL NOT ENOUGH PODCASTS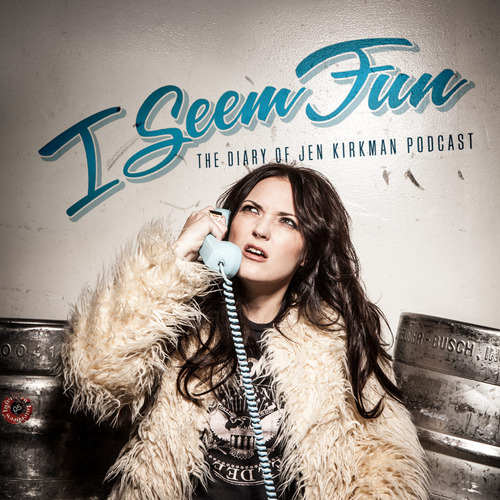 –Kurt Braunohler's K Ohle Podcast at The Nerdist
-Jen Kirkman's I Seem Fun
-Bryan Cook's Competitive Erotic Fan Fiction becoming a Nerdist podcast
–Soundcloud gaining more big time comedy networks on platform, Nerdist, Earwolf, All Things Comedy, etc.
COMEDY FESTIVAL STYLE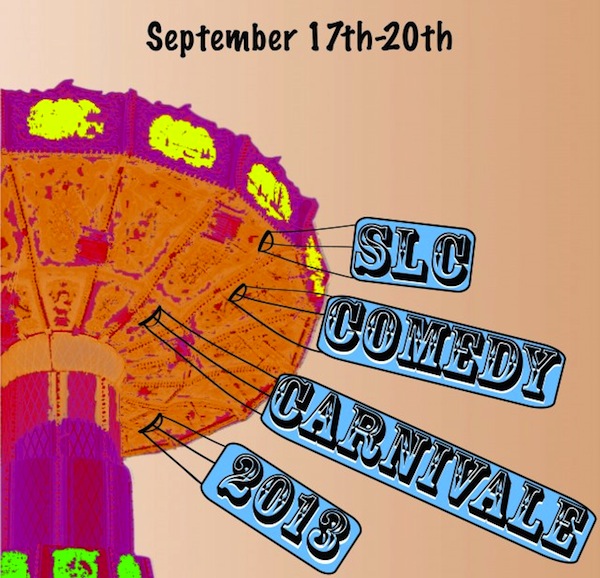 –The Salt Lake City Comedy Carnivale now taking submissions
–YouTube Comedy Week featuring many live streamed events
–Just For Laughs Montreal 2013
-The first High Plains Comedy Festival in Denver
–Sundance Film Festival now accepting shorts for next year (which should definitely include more comedy shorts)
–Dates to audition around the country for Stand Up NBC showcases
CROWDFUNDING CAN DO/HAS DONE SOME FUNNY THINGS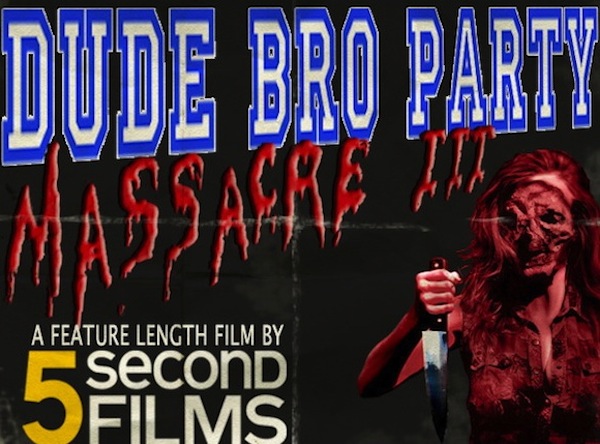 –Doug Stanhope raised over $100,000 for atheist survivor of Oklahoma tornadoes.
-5 Second Films looking to make awesome horror comedy feature length project.
-Documentary taking a look at the offensiveness of comedy That Is Not Funny trying again at Kickstarter.
-Completely funded by Kickstarter, Kurt Braunohler's Cloud Project actually got a joke written in the sky.
____
SO Note: Jake Kroeger is a comedian living in LA. He is also the publisher of The Comedy Bureau. Follow him @mfjakekroeger.