April is over and I sincerely hope that you didn't just realize that you got April Fools-d by a bunch of companies trying to up their presence online a month later. First off, that would kind of disappointing as well as a weird thing to bring up in conversation to friends and you probably overlooked the bunches of comedy news stories that ran through all of April. Luckily, below, This Is What You Need To Know About Comedy in April, a nice and handy comedy news round-up for just this situation (and more, of course).
INDUSTRY RENEWALS/ORDERS/PLANS FOR DOMINATION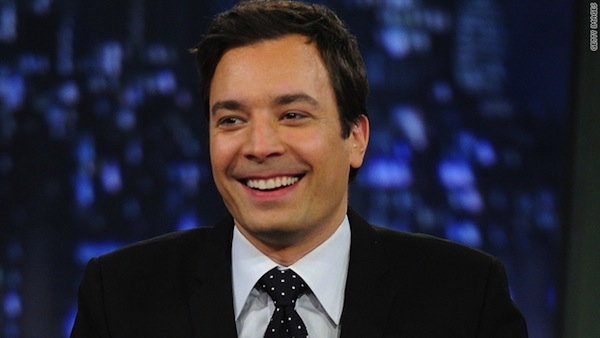 –TBS renews Conan through 2015, thankfully.
-The Finding Nemo sequel, Finding Dory, is officially moving forward.
–Jimmy Fallon will officially replace Jay Leno at the host of The Tonight Show once it relocates to NYC.
–Adult Swim orders live action pilot from Arden Myrin and Pam Brady.
–Jason Segel set to write series of young adult novels.
-There will be a feuding paleontologist comedy based on a true story starring Steve Carell and James Gandolfini from HBO.
–IFC's latest announcement for their development slate definitely has marked themselves as an up and coming comedy brand with taking on 8 new comedy projects.
-Blip makes a great move by greenlighting a web series starring Rob Huebel.
–BJ Novak scores incredibly lucrative deal for his collection of short stories.
-Ken Marino and Erica Oyama to follow up 'Burning Love' with adaptation of 'Go The F To Sleep'.
–Documentary series 'Enjoy It' following comedian Brody Stevens coming to and to be expanded at Comedy Central/
-MTV gave Nikki and Sara Live a second season.
-The most recent adaptation of 21 Jump Street is getting a sequel.
-Conan writer Deon Cole just got his own show at TBS.
–Michael Ian Black and DL Hughley will host against each other in game show where they get contestants to pick incorrect answers.
-A&E makes a move back into comedy by ordering a pilot starring David Koechner.
–Yahoo just secured the rights to upload Saturday's Night Archive online for streaming.
-On the same day, Comedy Central renewed their latest comedy series 'Nathan For You' and 'The Jeselnik Offensive'
-Adult Swim has ordered and already delved into the second season of The Eric Andre Show.
–Yahoo also announced an expanded comedy slate featuring more than a couple of original comedy projects with the likes of Ed Helms and more.
–Kristen Wiig and Tobey Maguire are joining Will Ferrell in his IFC series "The Spoils of Babylon'.
-John Oliver will fill in for Jon Stewart at The Daily Show starting June 10th all the way through September.
-Adult Swim has obtained the rights to air reruns of Bob's Burgers.
____
RIP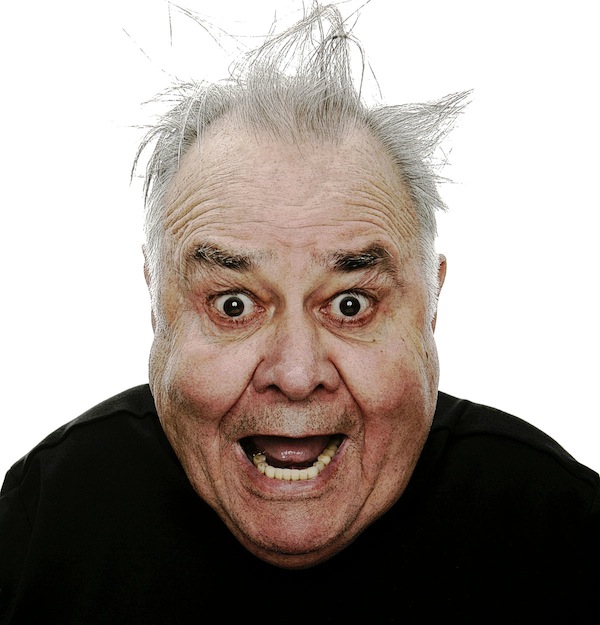 -Comedy legend Jonathan Winters
–The kids who couldn't convince the fake drug buy text message prank by Nathan Fielder was a prank especially after reaching Fielder's voicemail that claims he has no idea what they're talking about.
____
JUST STARTED/COMING SOON/HOPEFULLY COMING SOON
http://www.youtube.com/watch?v=stNUG3yfUec
-CC:Studios just taped a storytelling web series, This Is Not Happening, featuring tales of debauchery from comedians, which should be pretty fantastic.
-Comedy Central is trying something new in featuring stand-up showcases in a mansion with a new series Adam Devine's House Party.
-Louis C.K.'s latest HBO special 'Oh My God' just aired and will be available to download soon.
-Richard Pryor documentary to air on Showtime at the end of May.
-The convention organizer behind Communicon made a documentary to come out about the entire convention based on just the TV series 'Community'.
–Amazon Studios released all of their comedy pilots to watch and for viewers to rate, which, according to them, is how they'll be picked up to series or not.
-Adult Swim's latest series, a workplace comedy set in the fiery depths of hell called 'Your Pretty Face Is Going to Hell' just premiered.
-Bo Burnham has just made a scripted series over at MTV about trying to become an unscripted star called 'Zach Stone Is Gonna Be Famous'.
-Sundance comedy darling Kings of Summer has a trailer and will be coming out not before too long.
-Pete Holmes sophomore album/special Nice Try, The Devil is coming in May, but available on pre-order now.
-Repeat Moth winner and one of the funniest storytellers around, Margot Leitman, has put her stories in a book to be released Gawky: Tales of an Extra Long Awkward Phase.
-Not only can you watch their Amazon Studios pilot, Those Who Can't, but you can pre-order comedy albums from the very funny Adam Cayton-Holland and Andrew Orvedahl right now too.
–PBS' American Masters is covering Mel Brooks like no one has ever covered Mel Brooks before as you can well see in this promo that has Mel Brooks in it.
-What's not to love in this trailer of David Gordon Green's latest film that has Paul Rudd and Emile Hirsch painting roads called Prince Avalanche?
–YouTube is going to have a week dedicated to comedy that's, perhaps, not so cat focused.
-This year's heartfelt coming-of-age comedy might be The Way, Way Back with this trailer.
____
TO WATCH WHEN YOU NEED A LAUGH
–Conan O'Brien plays a Civil War reenactor with more focus on the play than the reenacting.
-Bill Cosby danced and more on his latest Fallon appearance.
–Triumph the Insult Comic Dog visits the Real Housewives of Atlanta and, of course, doesn't have his insults outclassed.
–D.I.R.T. Comedy brings you Mad Men's Don Draper if he kept making every brilliant ad campaign throughout the years.
-Another episode of the best non-cooking cooking show, Henry Phillips' Henry's Kitchen.
-Game of Thrones meets a gross eating challenge in an epic episode of Why Would You Eat That? Challenge.
-Reggie Watts' latest music video "If You're Fucking, You're Fucking."
-Hannibal Buress and Chance the Rapper got $5000 to make a music video for JASH's Buh channel and this is what they did with it.
–Nate Bargatze does stand-up on a Conan O'Brien hosted late night program for the 4th time.
-Pete Holmes latest Batman parody, Badman, has him going head to head with Penguin played by Patton Oswalt and an iffy definition of death.
-As a bonus to Paul F. Tompkins one-on-one interview show Speakeasy, guest Alison Brie risks her own personal safety to impersonate memes.
–Comedian David Cope tries to review video games on his web series Call of the Blade, but his guests such as Ron Funches have other plans.
-Funny or Die's first feature length project iSteve.
–Nathan Fielder of 'Nathan For You' purposely showing up underdressed on The Late Late Show with Craig Ferguson.
–Tig Notaro shows the importance of being present in life right after you get to a funny picture of someone on Conan.
–Stephen Colbert shows how to address a tragedy comedically like no other in his tribute to Boston right after the bombing at the Boston Marathon.
-Veronica Osorio's web series Kate's Craft Corner is the best DIY crafts if your parents are disappointed in you and you still don't know what exactly you're doing wrong web series ever.
-Season 3 of Burning Love.
–Spot on parody of 'Dragnet' in Greenboy by Mike Upchurch with the hilarious Chris Fairbanks, Johnny Pemberton, and more.
-James Adomian and John Roy show you the hilarity of Marc Maron as a space captain in "Maron in Space."
-The hysterical Dave Hill visits a boat show and is, as you'd expect hilarious.
-In an alternate universe where Steve Agee and Brandon Johnson are somehow not exactly themselves, over the hill, and desperate, they ransom their way into thinking they sold a show to Comedy Central.
–A clip from the latest season of Arrested Development
–Peter Serafinowicz and Robert Popper have uncovered how aliens will plant androids amongst the human population and maybe we don't have to worry?
-Comedian Josh Fadem has a knack for crashing into things and making it funny even if he is just leaving his house.
–Conan O'Brien's set at the White House Correspondents' Association Dinner.
-Brody Stevens' CC:Studios web series 'Push and Believe' where he imbues positivity to other comedians, sort of.
____
COMEDY OFFSTAGE… SORT OF
–Conan O'Brien's Serious Jibber Jabber w/Simpsons writers reunion panel
-Vice documents comedian Mike Burns, the man behind @dadboner.
–Carol Burnett's story of her first big and miraculous break on The Tonight Show.
-Season 3 of Modern Comedian
–The Wayne's World Reunion Panel with Mike Myers, Dana Carvey, and Lorne Michaels
-What it's like to be Reggie Watts on the road
–Comedian Josh Androsky tells the story of how he tripped on mushrooms while on The Price Is Right while it's being live animated right behind him.
____
THESE NEW PODCASTS ARE PROOF THAT THERE ARE STILL NOT ENOUGH PODCASTS OUT THERE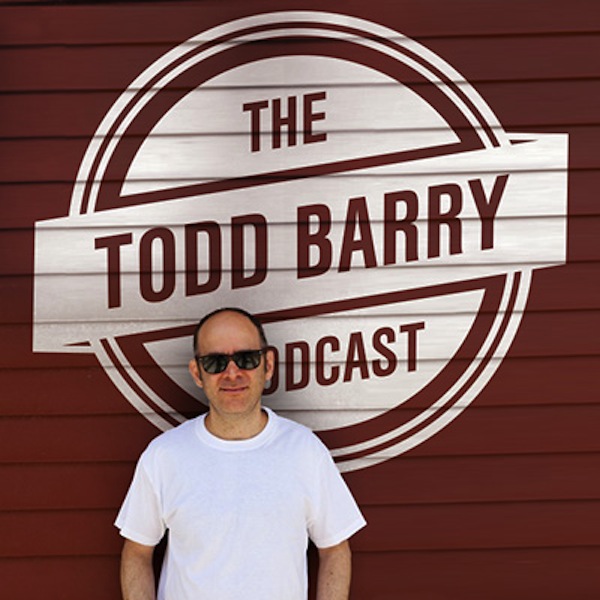 –Doug Stanhope's Podcast
–The Todd Barry Podcast on Feral Audio
–The K Ohle with Kurt Braunohler on The Nerdist
–My Dining Room Table with Adam Cayton-Holland
–Matt Braunger's Ding Donger on The Nerdist
____
LISTS OF TOP COMEDY FOLKS
–NY TV Festival/Comedy Central Short Pilot Contest Finalists
–Vulture's The 50 Comedians You Should and Will Know
–The 2013 Nerdist Stand Up Cluster
____
FESTIVALS, TAPINGS, AND ALL AROUND LIVE COMEDY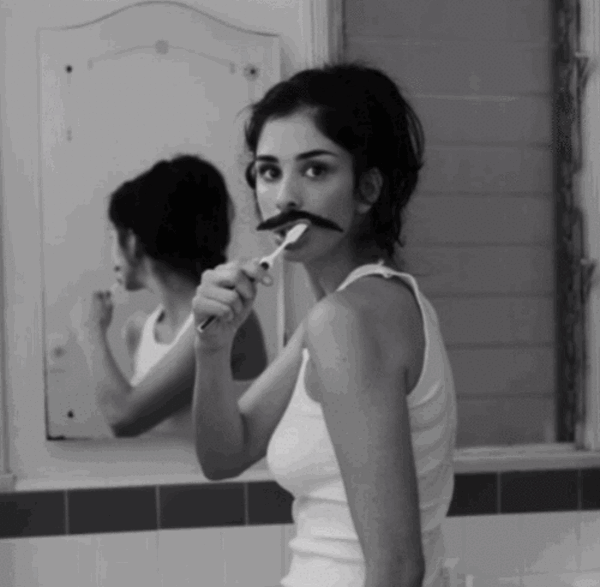 –Patton Oswalt developing and taping his latest album/special almost entirely in SoCal this summer.
-In case you couldn't be there, here's a montage of what you missed at the very first Riot LA Comedy Festival.
-The annual Bridgetown Comedy Festival in Portland just happened and thanks to Andy Peters, Soundcloud, and Cleft Clips, you can catch highlights of the comedy madness here.
–Morgan Murphy is taping an hour long comedy special in the back room of comic book shop AKA The Nerdmelt Showroom.
–Sarah Silverman is taping her latest HBO special in a venue that apparently seats 50 people.
-Comedy Central is in the middle of throwing their very first Twitter based comedy festival #ComedyFest.
–Tig Notaro and her fellow podcast hosts on Professor Blastoff are going on a nationwide tour.
-Old Milwaukee beer and Funny or Die is bringing America the stand-up comedy of Matt Braunger and Johnny Pemberton.
____
IF YOU STILL HAVE A PIGGY BANK, BREAK IT ALREADY AND BUY THESE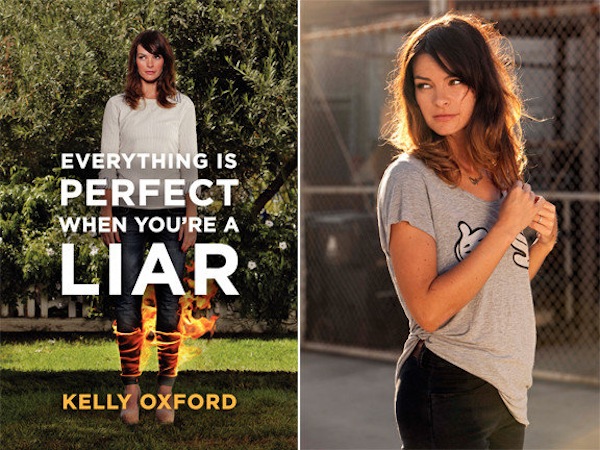 -Kelly Oxford's Everything is Perfect When You're a Liar (book)
–Kristen Schaal Live at the Fillmore (special)
-Jen Kirkman's I Can Barely Take Care of Myself (book)
-Brendon Burns' 'Pompously Lectures Americans' (album)
-Dylan Brody's 'Writ Large' (album)
–It's A Disaster (movie now playing, hopefully, in a theater near you)
-Marc Maron's Attempting Normal (book)
-Geoff Tate's 'I Got Potential' (album)
____
SO Note: Jake Kroeger is a comedian living in Los Angeles and publisher of The Comedy Bureau. Follow him @mfjakekroeger.