While February was certainly wrought with asteroids, sequesters, the Oscars, Valentine's Day, and other trending topics to make comedy sketches about, there was so much comedy news (it is pilot season right now as well) that broke. I'm not going to even say something clever that would claim I'm not going to waste any more of your time reading this intro while doing exactly that, so read, browse, and click away.
YOU WILL SEE THIS SOON
–Conan O'Brien will be hosting the White House Correspondents Dinner.
-Louis CK's HBO stand up special "Oh My God" is set to debut April 13th.
-The series finale of the American version of The Office finale is set for Tues. May 7th.
–It's official: Pete Holmes will have a show following Conan on TBS.
–Judy Greer has signed a lucrative contract to write a memoir of being one of the best comedy co-stars of all time.
-Bob Odenkirk and David Cross will release a series of scripts that never got made into films (then maybe they'll get made afterwards) in a book.
–The first teaser for Maron starring Marc Maron on IFC has arrived and this is closer to happening.
–Comedy Bang Bang gets a second season at IFC coming this Summer
-Craig Ferguson remains the lone late night talk show host that still regularly releases stand-up specials with this latest one "I'm Here to Help" coming out on Netflix.
____
____
-David Brent (Ricky Gervais) from the UK version of The Office is making a return for Comic Relief.
-Also coming this Summer, the 7th season of Futurama as you can see in this nice long trailer.
____
-Delocated from Jon Glaser is having its season finale at Adult Swim Thurs. Mar. 7th (yes, that's this Thursday).
–Adult Swim also renewed The Heart, She Holler and replaced Kristen Schaal with Amy Sedaris
-As it turns out, The Goodwin Games will air on Fox in May and we'll get to see more of T.J. Miller.
-Whitest Kids U Know's Trevor Moore will have a Comedy Central Records album released at the end of March.
____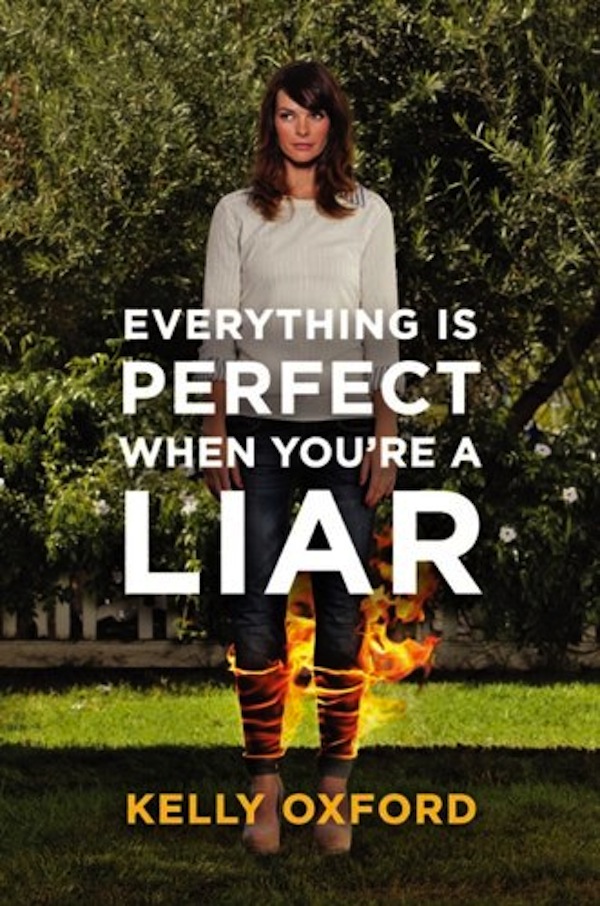 ____
-Twitter and blogosphere queen, Kelly Oxford, has a book coming out that you can and should pre-order, Everything Is Perfect When You're A Liar
-DC Pierson's latest book Crap Kingdom is also coming out soon and if you pre-order before this Thurs., he'll put your name in a custom rap.
WHAT YOU MIGHT SEE SOON, PROBABLY/POSSIBLY
–There is more chatter over the late night powers that be of Jimmy Fallon being the replacement for Jay Leno's eventual exit from The Tonight Show whenever that is.
–Melissa McCarthy starts a production company and already has more than a couple of movies in development.
-Chris Rock will be writing/directing/starring in a film about a struggling comedian.
–Robin Williams might make a return to TV after being cast in CBS comedy pilot.
-Late Night with Jimmy Fallon reruns to air on The Esquire Network, formerly G4.
–Rashida Jones & writing partner Will McCormack made 2 year development deal with Warner Bros. TV.
-After Girls was renewed, things are still coming up Lena Dunham at HBO as she is developing another comedy series.
–"It's a Diasaster" starring David Cross to initially be released on Twitter's latest app, Vine.
–Albert Brooks thankfully confirms that he'll be joining in for Finding Nemo 2.
-Adding to the fact and excitement that Jim Gaffigan has a pilot at CBS, Mira Sorvino just joined the cast.
-Thank goodness Parker Posey and JK Simmons have a comedy pilot at NBC.
-Amazon's web series with The Onion will star Jeffrey Tambor so you're definitely going to watch that.
-Kristen Wiig just kicked up the anticipation for Anchorman 2 by joining the cast.
-The hilarious and totally deserving June Diane Raphael will star in an ABC comedy pilot.
–Thomas Lennon got cast in Sean Hayes' NBC comedy pilot, which is one step closer to having Thomas Lennon back on our TV screens on a weekly basis.
-One of the best up and coming comedians right now, Moshe Kasher, just got cast in the ABC comedy pilot, Spy, starring Rob Corddry.
-Chelsea Peretti, in a possible trend of comedians being cast in comedy procedurals, got cast in a cop comedy pilot over at Fox.
–AMC is developing Chris Hardwick's Nerdist All Star Celebrity Bowling into a series for television.
–Maya Rudolph wants to do a variety show and, possibly as a good sign, has many networks pursuing her.
–Comedian Brent Morin is starring an untitled pilot possibly as a sign that the old comedian starring in a sitcom dynamic is coming back.
CONTROVERSY WE WISH WOULDN'T HAVE TO SEE
–The Onion, in an unprecedented move, apologizes for a controversial tweet during The Oscars.
-After being called out for not paying stand-up comedians on weekend shows in NYC, The Upright Citizens Brigade Theater had to deal with a good deal of back and forth between performers and venues until coming to their current decision of not having stand-up shows on the weekends, but doing more to include stand-up in their showcases, touring company, etc.
-Some people were offended by Seth MacFarlane at The Oscars and Joan Rivers and a joke referencing the Holocaust because they apparently have no idea what type of comedy MacFarlane and Rivers do.
PREMIERES/RETURNED WE DEFINITELY WANTED TO SEE
-For as much drama as it's been through, NBC's Community is finally back on TV.
–Burning Love is going through its second season online and is airing full half-hour episodes from season one on E!
–The Jeselnik Offensive premiered with a surprisingly goofy, but still dark Anthony Jeselnik.
–The Ben Show & Nathan For You premiered last week as Comedy Central's latest sketch/prank hybrid shows.
-MTV premiered Failosophy with Hasan Minhaj, which could be part of a really great new vein of comedy at MTV with shows like Nikki and Sara LIVE.
RELEASES YOU SHOULD ALL HEAR/SEE
–Kyle Kinane's Whiskey Icarus (CD/DVD)
–The Bitter Buddha (documentary) on iTunes
–Celeste and Jesse Forever (DVD)
–7 Psychopaths (DVD)
–Robert Buscemi's One Pretty Peacock (comedy album)
–Eugene Mirman's An Evening of Comedy in a Fake Underground Laboratory (CD/DVD)
–Nate Craig's Infinity (comedy album)
–Grawlix Best of 2012 Compilation Album
–Tom Rhodes' Light Sweet Crude at Chill.com
–Ari Shaffir's Passive Aggressive at Chill.com
–Tom Shillue's Edgy (comedy album)
–2012 Best of The Spit Take: A Compilation of Professional Comedy Criticism
VIDEOS, IN YOUR SPARE TIME, THAT YOU NEED TO SEE
-Between Two Ferns: Oscars Editions Parts One and Two
-Mark Normand's outstanding late night stand-up debut
–Another lost episode of Henry Phillips' Henry's Kitchen where he tries, but can't make pizza.
____
____
–Conan and Team Coco vs. Chris Hardwick and Nerdist in Nerdist All Star Celebrity Bowling
____
____
–Thing X does the best version of The Harlem Shake meme.
–Dave Hill has the best guide to dining in NYC on Valentine's Day if you really hate Valentine's Day.
-The It's a Diaster trailer (yes, the movie that will be released six seconds at a time on Vine has a full length trailer at YouTube).
–Bill Burr hilariously calls BS on Oprah's interview with Lance Armstrong.
-Dan Mintz wonderfully brings back some weirdness with his stand-up on The Late Show with David Letterman.
–RVC starring TJ Miller and Nick Vatterott, the bad home shopping network web series, has an amazing finale.
-Disney Pixar's Monsters University finally gets a trailer.
____
____
–A mini-documentary about Patton Oswalt doing stand-up on the road, specifically Irvine, CA.
-The hilarious Jackie Kashian gets her long overdue late night stand up debut.
–Puddin' with Eddie Pepitone "Phonebook"
–Conan catches Robert Smigel doing the voice of Triumph the Insult Comic Dog.
-YouTube's Official Comedy enlists D.I.R.T. comedy to explain catfishing.
–Doug Stanhope defends the good ol' US of A on the BBC.
-Way before Matt Damon got bumped off of Kimmel as a running gag, David Steinberg was actually bumped off The Tonight Show with Johnny Caron five times.
–Dan Harmon addresses Communicon, the convention for fans of Community.
–Conan O'Brien plays Halo 4 and kills the characters that both he and Andy Richter voiced.
–Mike Leffingwell's The Complex Ep. 4-Querewolve
–30 Minutes of DC Pierson's stand-up live at Echoes Under Sunset
–NitTwits shows us how to not play basketball in a rec league/how we guess most rec leagues play basketball.
–Mike Bridenstine and Andrew DeWitt try to lose weight by trying MMA with really varying results.
–Conan does his take on the movies that were nominated for the Oscars, which, of course, has very little to do with the movies or The Oscars themselves.
AWARDS WON BY PEOPLE WE WANTED TO SEE WIN
-Safety Not Guaranteed, The Sessions, and Silver Linings Playbook all won at The Indpendent Spirit Awards.
-Louie, Girls, and Portlandia all won at The Writers Guild of America Awards.
–Lena Dunham also took home a DGA Award.
–Will Ferrell to receive Comic Genius Award at MTV Movie Awards.
PODCASTS THAT YOU CAN'T SEE BUT IT'S DEFINITELY SOMETHING YOU WANT TO HEAR
-The legendary Mel Brooks chats with Marc Maron on WTF.
–Patent troll company 'Personal Audio' claims patent infringement on Marc Maron, Jesse Thorn, and Adam Carolla.
–Jesse Thorn's Bullseye to be distributed through NPR.
COMEDY AT FESTIVALS TO SEE
–SXSW is putting together quite a comedy run for 2013.
-The Sasquatch Festival has another solid line-up for their comedy tent.
–Weird Al Yankovic and Mike Birbiglia are set to headline comedy at Bonnaroo.
MISCELLANEOUS HILARITY
–Kurt Braunohler raised enough money on Kickstarter to skywrite a joke over Downtown LA.
____
SO Note: Jake Kroeger is a comedian living in LA and publisher of The Comedy Bureau. Follow him @mfjakekroeger.