There was so much happening with Kim and Kanye that we almost forgot that Egypt was in such an upheaval that would lead to their president stepping down. With that in mind, you probably overlooked all the comedy news that happened in June as well because you're too busy calling Kanye's Yeezus overrated. Luckily, I've got it all nicely and neatly packaged for you to catch up on everything that's happened in the comedy world with This Is What You Need to Know About Comedy in June.
COMEDY INDUSTRY NEWS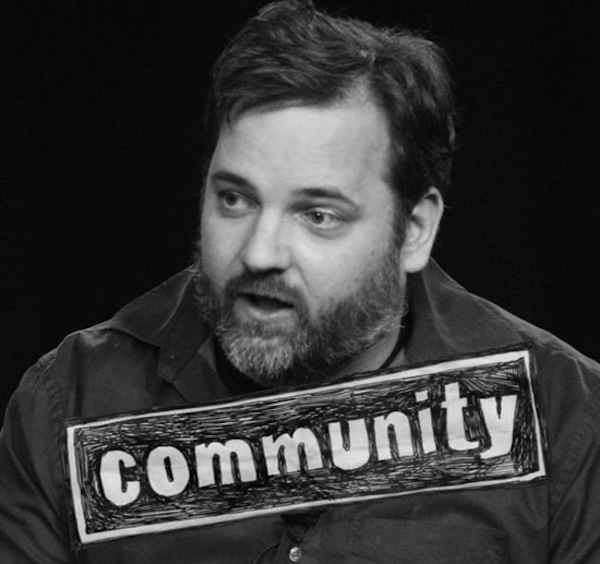 –Dan Harmon has been reinstated as the showrunner of Community for its next season at NBC.
-It will be the Summer of John Oliver as he is currently filling in for Jon Stewart at The Daily Show for the next few months and has John Oliver's NY Stand Up Show returning on Comedy Central July 26th.
–Steve Agee will be joining Diablo Cody as a sidekick and writer for her talk show pilot at TBS.
–Bob Odenkirk is set to write and star in a movie directed by Best Worst Movie director called Girlfriend's Day. It's a comedy nerd dream pretty much.
–FX promoted, and rightfully so, John Landgraf, the man responsible for bringing the exciting new comedy band to FX, to CEO.
-The Tonight Show host with the shortest stint on the program, Conan O'Brien, will be introducing archived interviews of The Tonight Show with Johnny Carson to air on TCM soon.
-FXx, FX's comedy channel off shoot, is well underway to its premiere with its first series pick up in an animated series from Danny McBride, Chozen.
-5 Second Films raised all $200,000 for their first feature length project Dude Bro Party Massacre 3, which, on title alone, we can't wait for.
–Portlandia is renewed for 2 more seasons leaving plenty more time to put birds on anything.
–Adult Swim has absorbed web content arm Thing X.
–Brett Gelman and Jenny Slate are joining Judy Greer and Nat Faxon on Andrew Gurland FXx pilot making for something to definitely watch for.
-Longtime Conan writer Brian McCann, which some of you might know as Preparation H Raymond, goes from Nikki & Sara Live to writing and producing at Totally Biased with W. Kamau Bell.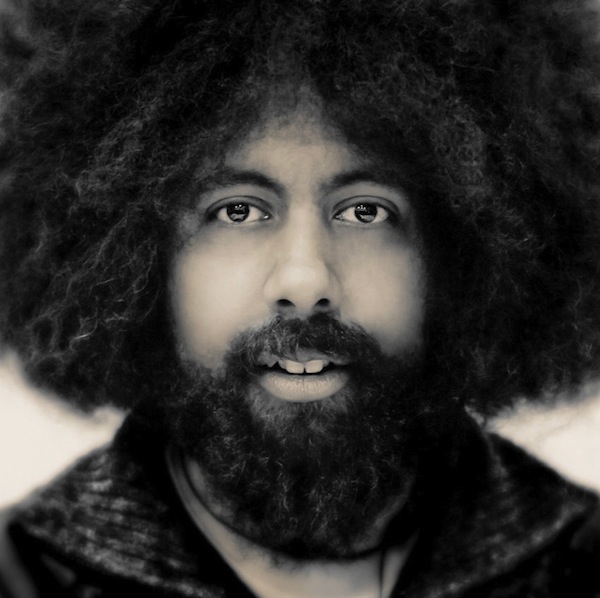 –Reggie Watts got cast in a Comedy Central pilot, so there might thankfully be more Reggie on television.
–Alison Brie and Colin Hanks are set to star in what might be the greatest sci-fi romantic comedy since Safety Not Guaranteed.
-Paul Feig who has scored well with The Heat is already lining up his next action comedy; with a spy film Susan Cooper.
Meltdown with Jonah and Kumail gets series order at Comedy Central.
David Cross is now and thankfully developing a show at Showtime.
–Steve Coogan's "The Trip" is getting a sequel set in Italy.
–Seth Rogen and Evan Goldberg are set to follow This Is The End with a comedy involving the assassination of a North Korean leader. We're definitely interested.
-Danger 5, one of the funniest retro action comedies in quite some time, is getting a season 2 that we'll hopefully be able to see in the States.
-As an added bonus to the final season of Eastbound & Down, Ken Marino has joined the cast.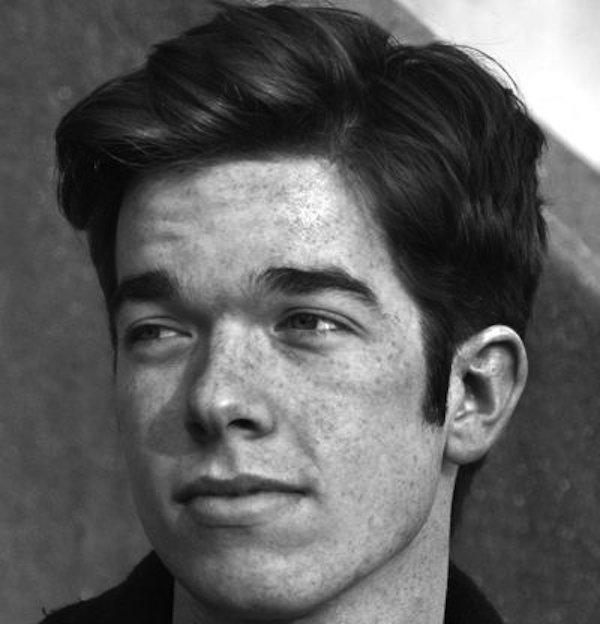 –Fox ordered new script of John Mulaney's rejected pilot at NBC.
-NBC still hasn't completely given up on Craig Robinson's pilot.
-RIP Second City Co-founder Bernie Sahlins.
–Bo Burnham's Zach Stone Is Gonna Be Famous on MTV is unfortunately cancelled.
TRAILERS, TEASERS, AND MORE OF WHAT'S TO COME
http://www.youtube.com/watch?v=_BA3BZKbsV8
-Will Ferrell's IFC mini series Spoils of Babylon doesn't reveal much in this teaser except that it will be the most epic thing ever.
-College Humor heads into the fray of comedy web content producers making feature length films with Coffee Town starring Glenn Howerton, Steve Little, Ben Schwartz complete with trailer.
-One of the most highly anticipated web series adaptation into a TV series is coming very soon in Drunk History at Comedy Central complete with an amazing cast of both actors and drunk people starting July 9th (though there's a full episode and a clip with Jen Kirkman and Winona Ryder to tide you over).
–It's Always Sunny in Philadelphia's latest promos for their upcoming season gives a Ingmar Bergman spin on the It's Always Sunny gang as well as the first image of the FXx logo.
-HBO release a batch of new promos for Stephen Merchant's upcoming series Hello Ladies and the last season of Eastbound & Down.
-Trailer for Lake Bell's In A World is a pretty delightful ride through the world of voice narration.
-Just when you thought there wouldn't ever be a comedy period film about competitive computer chess, but just watch the trailer for Computer Chess.
-To top all wedding disaster comedies, Break Up at a Wedding goes for the mockumentary angle off of this trailer.
–The new trailer for David Gordon Green's Prince Avalanche with Paul Rudd and Emile Hirsch promises more existential goofing off while painting roads in the woods.
–Futurama has returned for its latest episodes at Comedy Central.
–Chris Hardwick's @Midnight is close to following The Daily Show and Colbert Report.
-Kumail Nanjiani's one-hour comedy special Beta Male will premiere July 20th on Comedy Central.
-Maria Bamford releasing Comedy Central comedy album "Ask Me About My New God!" featuring a new performance of much of her last special, the "Special Special Special."
-IFC has put up the eighth episode of Comedy Bang Bang season 2 for all us to watch and have our CBB appetites whetted.
-Larry David's improvised HBO movie Clear History got a full trailer where you can recognize Larry David with or without hair.
-The Air Sex Championship is a real thing and there's a documentary being made about it, so, naturally, you'd want to donate to their Kickstarter to make sure that happens.
YOU'LL WANT TO WATCH THESE (HOPEFULLY NOT ONE AFTER THE OTHER BECAUSE THERE'S A LOT)
-Ricky Gervais has reprised his role as the infamous David Brent to teach the world how to play guitar. Well, sort of…
–Tony Hale does the creepiest Mother's Day sayings for Paul F. Tompkins' Speakeasy.
-Myq Kaplan has the best bit about time travel and killing Hitler as shown on his latest late night set on Conan.
-Josh Fadem crashing into things is a pretty solid formula for comedy as shown here.
-T.J. Miller had a crazy night one time when he almost died of a brain hemorrhage as told on This Is Not Happening at CC:Studios.
-Two guys who don't know to fence, but one's a big time jock makes for a great episode of idiot fencing with Jake Weisman and Ryan O'Flanagan.
-In preparation of taking over The Daily Show for the summer, John Oliver asked David Letterman how interview actors when he hasn't seen their movies.
-If you've ever wondered what goes through someone's head during a one night stand, Will Weldon has some insight, especially if it goes horribly awry with his new web series One Night Man.
-College Humor did a great parody of Here Comes Honey Boo Boo with something that's eerily similar in Precious Plum.
http://www.youtube.com/watch?v=EKU1N4tu6SQ
–Andy Kindler is both instructional and hilarious in his latest late night set on Letterman.
-Tony Sam has brought us all a great character in Rick Jablonski, the seemingly abusive husband and father. There is a lot of great advice in here, mostly shouted.
–Adam Scott did a take 2 on his Greatest Event in Television History by completely remaking another retro TV series opening credit sequence.
-Despite having done hours worth of jokes about food, Jim Gaffigan can still keep them coming and hilarious as shown on his latest Fallon appearance.
-If there were somehow a season 38 of Girls on HBO starting right now, it would be the same tonally, but probably star Laraine Newman.
-Handwritten letters are still apparently a really involved hobby according to Lucas Harvie and Sarah Tollemache.
–Veep creator Armando Ianucci stopped by The Daily Show to talk about the one time he gave a comedy lecture to MI5.
-There is only one way to take the ultimate trip that sketch group Women can only show you how to do.
–Paul F. Tompkins and Bob Odenkirk had a nice long chat over drinks about comedy and general silliness.
-Jerry Seinfeld's Comedians in Cars Getting Coffee is finally back for its second season with guests Sarah Silverman, David Letterman, and Don Rickles.
–Erik Charles Nielsen has a wonderful late night stand-up debut on Conan with a vengeance.
–Rachel Bloom showed the darker side of pop stars wanting to literally die young.
-Conan's Andrés du Bouchet and Dan Cronin are Schmecky & Schmecky and ridiculous and also really funny.
–Nate Bargatze returned to Fallon for another nice late night set.
-Irish comedian Dylan Moran makes his way through American late night on Letterman and Ferguson.
–Barry Rothbart has done great stand-up on Conan, The Tonight Show, and now Ferguson.
–Matt Goldich joined in for another great late night stand up debut this month on Ferguson.
–Jon Stewart went on Egypt's version of The Daily Show, Al Bernameg (The Program) for one amazing interview.
–Howard Stern had some words of wisdom/roast jokes for Jimmy Fallon in regards to taking over The Tonight Show.
-When bro's need help, they look for, as you can imagine, NFSW Bro-Help as shown by sketch group Dr. Patient
-This Is Not Happening is one hell of a storytelling web series at Comedy Central's CC:Studios that has Sean Patton getting gay bashed as a straight man and Julia Lillis being held up in immigration after trying to get on a plane to get her man.
-Get a sense of what doing comedy on the road exclusively is like with this episode of Modern Comedian following Heneghen.
–Todd Glass and Dana Gould show how brilliant making stand-up on the spot can be with their improvised stand-up on Set List for Nerdist's YouTube Channel.
–Getting ready in the morning "life hacks" from Josh Fadem.
–Micah Sherman and Myq Kaplan tried to decipher how to become a movie star without any movie star looks based off of current ugly movie stars.
–Bill Burr knows that the mainstream media is just waiting for the US to not be offended too much by Paula Deen returning to TV as he explained on Conan.
-Comedians Grant Lyon and Dave Waite parody the It Gets Better campaign in regards to being a comedian with It Gets Worse.
-ASSSSCAT, one of the most renowned long form improv shows in the world, has a rare insider's look documentary made about it.
-Marc Maron got a solid chunk of time on CBS last month by being on Letterman and Ferguson on the same night.
–When a mug of Conan's assistant goes missing, Conan investigates and finds a deeper, darker secret about his staff (hint: they're aren't thousands of people working at Conan)
COMEDY LIVE AS IT WAS INTENDED
-A strange but kind of perfect match came to be with Rory Scovel recording an album at Jack White's famous Third Man Records.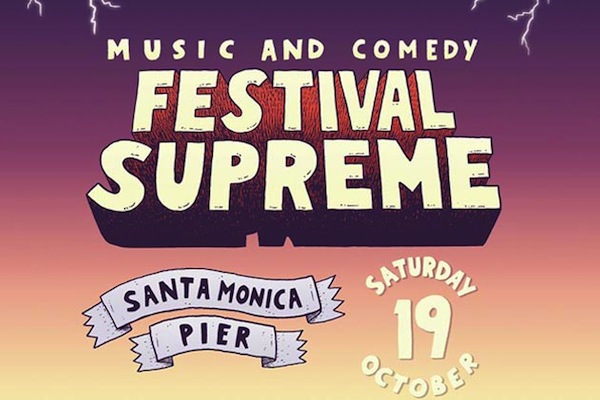 -Tenacious D is putting on their own comedy rock festival to be held on the Santa Monica Pier and appropriately calling it a Festival Supreme.
–Colin Quinn's one man show Unconstitutional is finally going on tour later this year so we can all see what NYC is raving about.
-Funny or Die is doing their own comedy festival/tour across the U.S. with Dave Chappelle, Flight of the Conchords, Hannibal Buress, Kristen Schaal, and more called the Oddball Comedy & Curiosities Festival.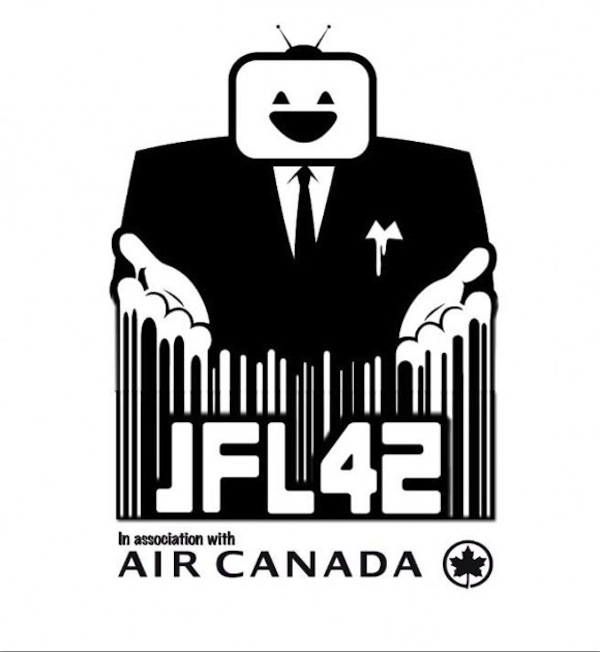 -Just For Laughs announced the line-up of their next festival set in Toronto, JFL 42.
-Bumbershoot 2013 is having another solid comedy portion of their festival based off this line-up.
WHAT TO SPEND YOUR MONEY ON COMEDY WISE
-Steve Feinartz's The Bitter Buddha (with Eddie Pepitone) (documentary)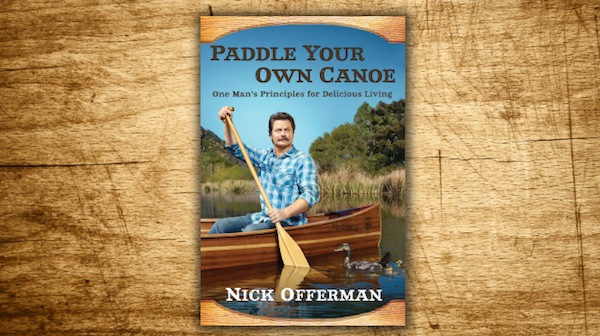 -Nick Offerman's "Paddle Your Own Canoe" (book)
-Dave Anthony's "Shame Chamber" (album)
-Joss Whedon's Much Ado About Nothing (film)
-Seth Rogen and Evan Goldberg's This Is The End (film)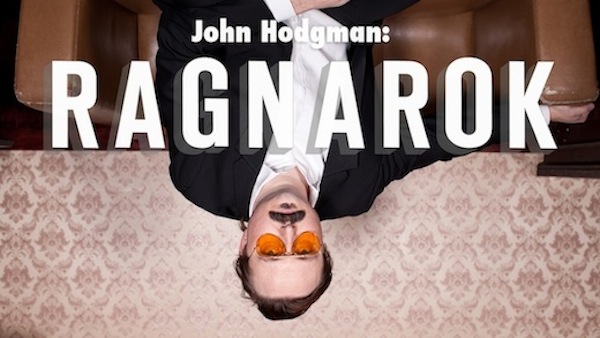 -John Hodgman's "Ragnarok" (special)
-Brian Posehn "The Fartist" (special)
–It's a Disaster (DVD)
-Super Ego's "Mount Us More by The Journeymen" (album)
IF YOU SOMEHOW NEED MORE PODCASTS TO LISTEN TO
–Competitive Erotic Fan Fiction, comedians' erotic stories written about stuff like Spiderman, Geicko Gecko, Rent, and more, has thankfully expanded to a Nerdist podcast.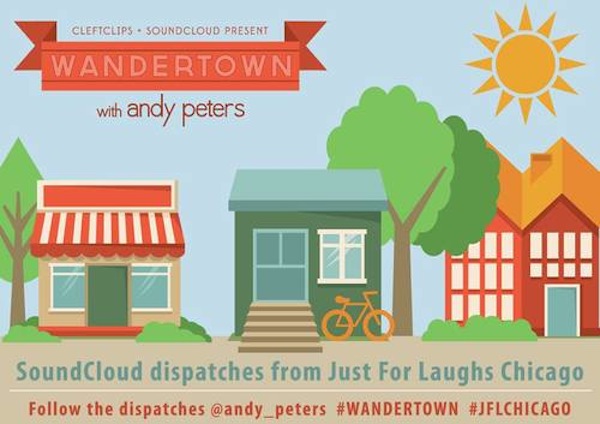 –Wandertown with Andy Peters made it to JFL Chicago to give us all the lowdown on what happens at these big time comedy festivals.
COMEDY HONORS
-Louie, Veep and Parks and Recreation continue to get the award nominations and wins, the latest being the TCA Awards.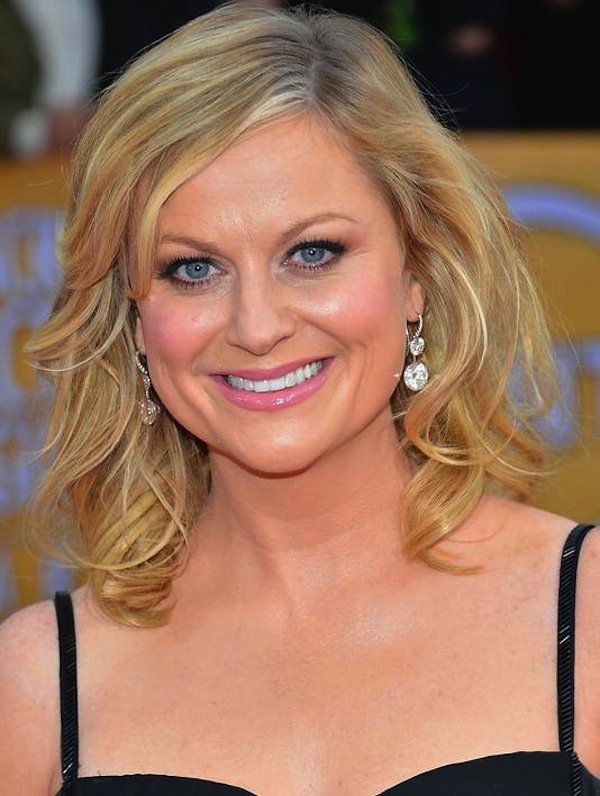 -Amy Poehler got honors as JFL ComedyPRO Person of the Year.
OPEN CALL FOR COMEDY SUBMISSIONS
-Rainn Wilson's Soul Pancake is taking submissions for filmmakers.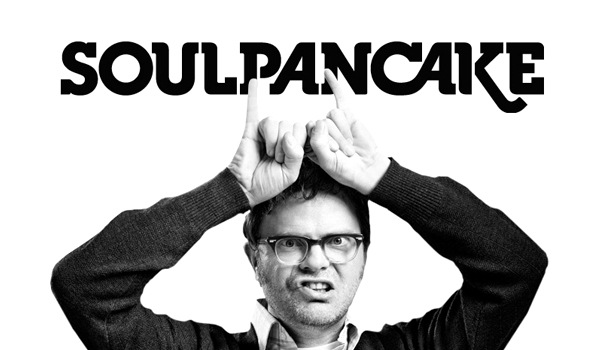 –Amazon Studios interested in developing feature projects and now looking for short films as pitches to be adapted into something bigger.
HUMOR WRITTEN DOWN ONLY
-Very funny and seasoned comedian John Roy finished off his free online stand up comedy class, which you should read if you have any interest in doing comedy at all.
-A new online comedy magazine/periodical Far Gone curates the funniest in the written word with the likes of Sean Patton (Comedy Central, Conan, Fallon), Aparna Nancherla (Totally Biased w/W. Kamau Bell), and more.
–Jim Gaffigan is already planning to write a second book following Dad Is Fat.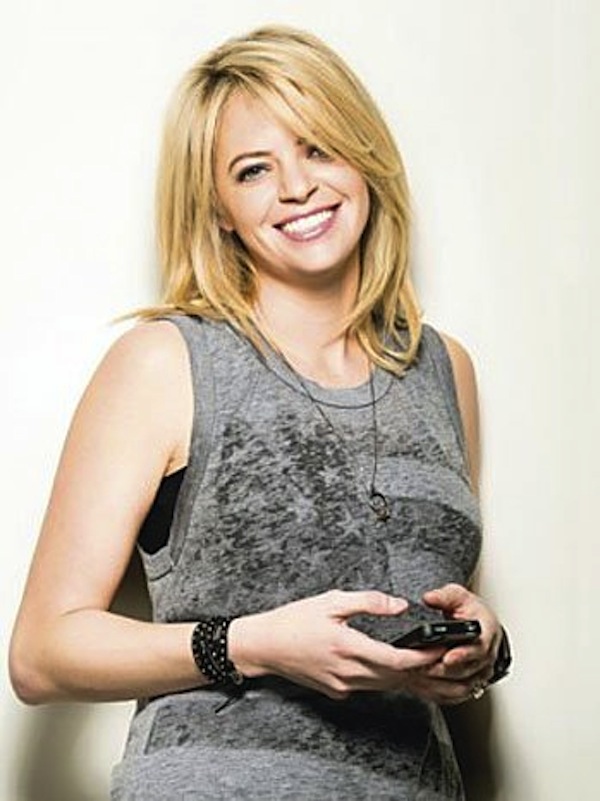 -Jenny Johnson/@jennyjohnsonhi5 is the latest in the line of someone building a following of a funny Twitter account eventually finding their way to signing a book deal.
-The Supreme Court struck down DOMA and comedian Cameron Esposito wrote something heartfelt, amazing, funny, and, in so many words, something you should really read.
MISCELLANEOUS
–Comedy Central has a brand new mobile app where you can watch all your favorite stand-up as well as find out new stand-up you will probably like.
-The FBI is somehow using a Portlandia sketch to teach?
____
SO Note: Jake Kroeger is a comedian living in LA. He is also the publisher of The Comedy Bureau. Follow him @mfjakekroeger.