May was chock full of .gif-able moments in comedy, but I'm not about .gif-able moments. I mean, it's great to relive your favorite moments in comedy 2-5 seconds at a time on your computer, but May also was jam-packed with far reaching moves (Dan Harmon fired, Mark Twain Prize, etc.) in comedy to the point where I should probably stop writing more of this introduction and should just get to This Is What You Need To Know About Comedy in May.
____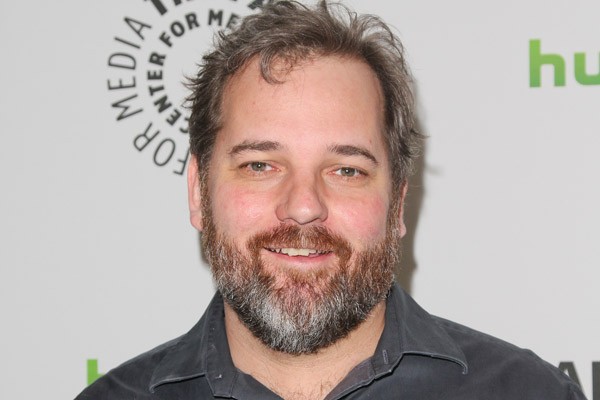 Dan Harmon, creator of NBC's Community, was fired without personal notice and then, in almost one voice, the Internet called NBC and Sony stupid.
HEY, DID I MISS ANYTHING?
Kids: 
A few hours ago, I landed in Los Angeles, turned on my phone, and confirmed what you already know.  Sony Pictures Television is replacing me as showrunner on Community, with two seasoned fellows that I'm sure are quite nice – actually, I have it on good authority they're quite nice, because they once created a show and cast my good friend Jeff Davis on it, so how bad can they be.
Why'd Sony want me gone?  I can't answer that because I've been in as much contact with them as you have.  They literally haven't called me since the season four pickup, so their reasons for replacing me are clearly none of my business.  Community is their property, I only own ten percent of it, and I kind of don't want to hear what their complaints are because I'm sure it would hurt my feelings even more now that I'd be listening for free.
I do want to correct a couple points of spin, now that I'm free to do so:
Read the rest here.
____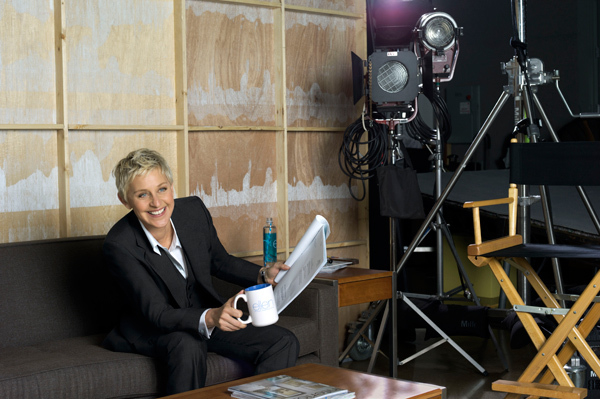 Ellen Degeneres was named the next recipient of the prestigious Mark Twain Prize for Humor. She will have to, at least in my mind, do a Dory bit to top Ferrell's dropping the award during the ceremony last year.
____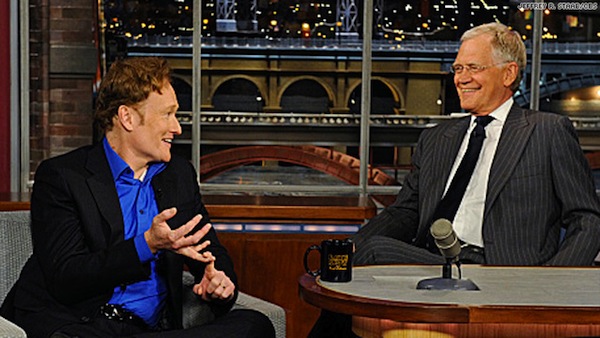 Conan O'Brien makes a historic appearance on The Late Show with David Letterman and tries sincerely not to talk about Jay Leno for approximately 2 seconds.
____
http://www.youtube.com/watch?v=jhJpLslpBa4
Comedy Central rolled two fantastic hour specials this month from Hannibal Buress and Reggie Watts. While diametrically opposed in their comedy (i.e. Buress does very traditional stand-up and Reggie almost entirely improvises and builds entire songs from loop pedals), Hannibal's Animal Furnace and Reggie's A Live at Central Park have added to impressive roster of hour specials for Comedy Central that already include John Mulaney and Paul F. Tompkins.
____
The Eric Andre Show with Eric Andre and co-host Hannibal Buress (what a month for Buress, right?) premiered this month on Adult Swim. If you're thinking that the mild-mannered character on Don't Trust the B**** in Apt. 23 got his own talk show, you're wrong. It's chaos, madness, breaking shit, and more that's all hysterical while being a call back to Space Ghost: Coast to Coast.
____
http://www.youtube.com/watch?v=OAbXjxac0tg
Comedy Central's The Half Hour premiered this month and already they've gone through half hour specials for Rory Scovel, Michael Palascak, Neal Brennan, and more. More to come from Jesse Popp, Garfunkel & Oates in June and beyond every Friday with two episodes starting at 11PM/10PM C.
____
Getting to the point he was at right after hosting TMZ and before his Twitter meltdown, Brody Stevens crushed it on Conan with his unstoppable #positiveenergy.
____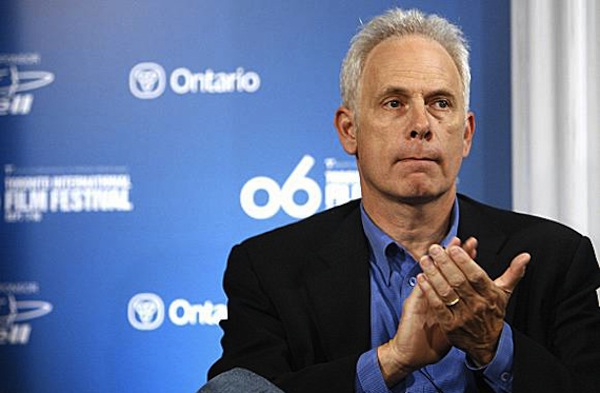 TV upfronts, where networks preview their shows primarily for advertisers, took place which presented a significant amount of more traditional sitcoms. Broad premises coupled with big names and trending topics/hot button issues (whether it be big stars such as Matthew Perry in NBC's Go On or the creators of Will and Grace with CBS' Partners) seem to litter the field. Conclusion: Network tv is going to rely on a model that cable tv rejected and has created more acclaimed comedy than the bigger more accessible brothers. Despite all of this, Christopher Guest is looking into making a TV show .
____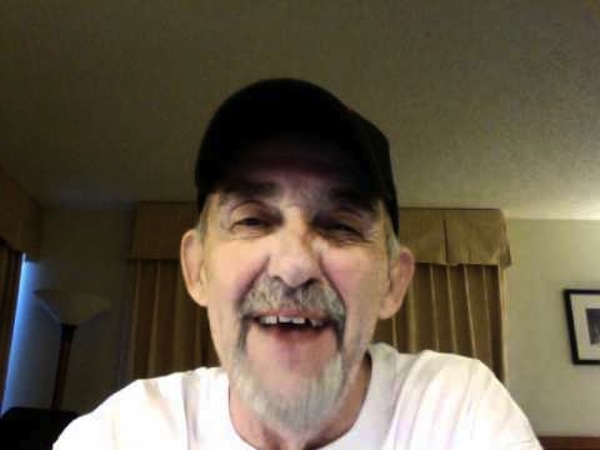 Celebrated comedian and raconteur Ron Shock who was a core member of the Texas Outlaw Comics, of which Bill Hicks was also a member, passed away due to cancer. He has been remembered fondly by the comedy community.
____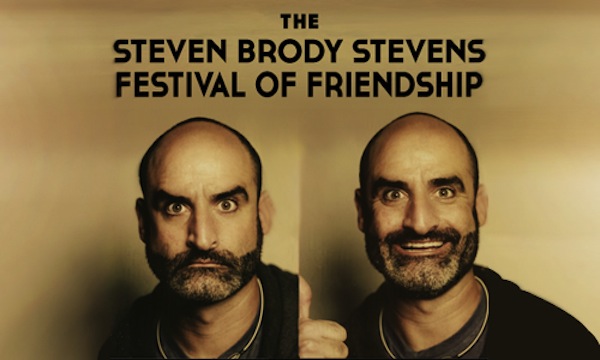 Start-up comedy podcast network Feral Audio launched impressively only a couple of weeks ago with a zero balance and the blood, sweet, and tears of its founder Dustin Marshall. Relying on donations to support each podcast as well as paying their guests, Feral Audio has an intriguing line-up of shows including The Duncan Trussell Family Hour, The Brody Stevens Festival of Friendship, and more.
____
SO Note: Follow Jake @mfjakekroeger and stay up to date daily on all things comedy at The Comedy Bureau.