The 2012 election ended this month along with the piles of accompanying election related humor. Fortunately, people can now be bothered with non-election related or themed comedy news because November was chock full of it. In fact, there's so much, that I'm putting ten, still entertaining if that's what you're looking for here, subheadings of headlines rather than 10 stories because you don't want to miss out on a Bored to Death movie, Carmen Lynch on Letterman, Johnny Carson's interviews coming back, Dan Harmon going on tour, and, well, you get the idea.
Here we go:
Potentially, Possibly, Maybe, Actually Coming to TV
The Johnny Carson Estate has agreed for TCM to air interviews of Carson's, many of which haven't been seen since they aired (as well as develop a biopic with John McLaughlin-writer of Black Swan and Hitchcock)
Key & Peele get a new season at Comedy Central as well as Totally Biased with W. Kamau Bell being renewed at FX.
ABC is developing a sitcom around Rory Scovel
Bob Odenkirk has not been resting on his laurels outside of "Breaking Bad". He's writing with David Cross and sketch group The Birthday Boys.
____
For Better (Mostly) or Worst, They're Leaving
Angus T. Jones, after denouncing "Two and a Half Men" as 'filth', will likely not be returning to the show while former co-star Charlie Sheen has offered him a role on his FX series "Anger Management".
Even after Harmon's ousting, Chevy Chase has exited NBC's "Community".
Wyatt Cenac will be giving his last report on "The Daily Show" as a regular correspondent on Dec. 13th
Comedy writer & Twitter giant Jenny Johnson got Chris Brown to leave his Twitter account shut down for a few hours after spewing scatology and misogyny.
____
Not That You're Surprised, But Good for HBO
Girls Season 2 Trailer
Stephen Merchant, comedy mogul behind The Office, has his series "Hello Ladies" going to series at HBO.
Louis C.K.'s next special will premiere on HBO, then be available on his website like we've been accustomed to a few months later.
Mel Brooks will have a sort of autobiographical special done in conversation on HBO called "Mel Brooks Strikes Back".
The promo for the 2nd season of Lena Dunham's Girls on HBO is here, and directly above this section.
____
Albums, Specials, Books, and More to Spread Joy With This Holiday Season
Special: Maria Bamford's Special Special Special
Album: Kyle Kinane's Whiskey Icarus
Album: Tom Shillue's Better Faster Stronger
Album: Matt Besser's 6 Most Important Sets in History of Stand Up
Album: Tenacious D's Simply Jazz
Album: Rob Kutner and Levinson Brothers' It's OK to Do Stuff
Special: This American Life's The Invisible Made Visible
Album: Patrice O'Neal's Better Than You
Album: T.J. Miller's Mash Up Audiofile
Album: Rob Delaney's Live at the Bowery Ballroom
Book: Portlandia: A Guide for Vistors
Book: Jim Gaffigan's Dad is Fat (pre-order)
____
Thankfully Returning to Our Lives
Amazing comedian profile web series Modern Comedian from Scott Moran has now gone weekly on PBS Digital.
R. Kelly's cult comedy hit "Trapped in the Closet" has returned to IFC and, apparently, he's working on a book.
The second season of Dave Attell's Dave's Old Porn has premiered.
____
As Far As Movies Are Concerned 
Go see Silver Linings Playbook ASAP.
There's a greater chance that there might be a "Bored to Death" movie.
A good year for indie comedy according to the Indie Spirit Award Nominations, which Moonrise Kingdom and Silver Linings Playbook have 5 each.
____
Finally Debuted
Both Kyle Kinane's and Chris Hardwick's much awaited new hour specials Whiskey Icarus and Mandroid, respectively premiered on Comedy Central.
Eddie Murphy's For One Night Only tribute aired on Spike TV giving us the best chance to see Murphy on stage once more.
Funny or Die's Adam McKay along with Owen Burke started a new podcast at Earwolf, "Owen and T.J. Read the News".
Whitney Cummings has a new show on E! "Love You, Mean It", which we're a little anxious about, but the addition of the hilarious Julian McCullough as a sidekick gives us hope for it.
____
Videos That Are or Should Be Viral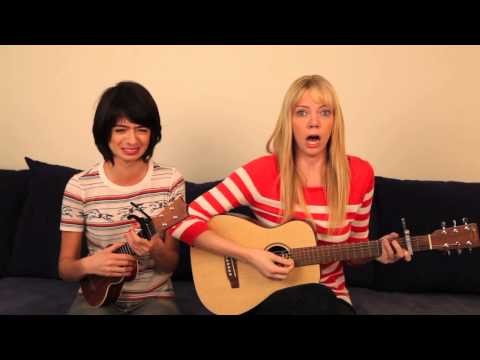 Thing X's Depressed Xpert Matt Beacon
Myq Kaplan and Carmen Lynch on Letterman
Batman parody "Badman" with Pete Holmes, Matt McCarthy, Alison Becker
Henry Phillips' Henry's Kitchen Lost Episodes
Historically Awkward: John Hancock's Signature
Garfunkel & Oates "The College Try"
Tom Scharpling directed Ben Gibbard music video for "Teardrop Windows"
Serious Jibber Jabber with Conan O'Brien and guest Judd Apatow
David Letterman and Stephen Colbert & Jon Stewart all stop by Jimmy Kimmel Live during his taping in Brooklyn
When Louis C.K. hosted SNL, there was a parody mash-up of Louie and Abraham Lincoln that was genius.
____
Go Outside and See Live Comedy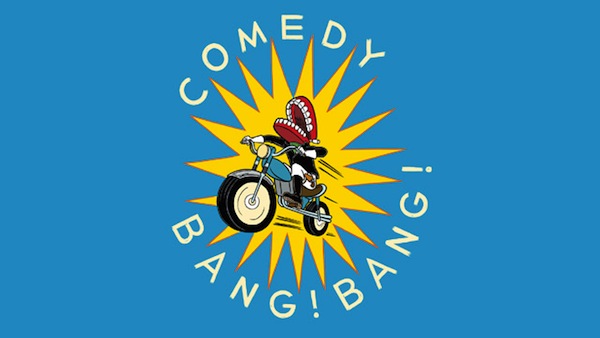 Comedy Bang Bang had its final weekly edition show at UCB Theatre in LA.
Dan Harmon's Harmontown is touring across the U.S.
W. Kamau Bell of Totally Biased is also going on tour as the Kamau Mau Uprising.
NYC is having a podcast festival, NYC Podfest.
Hot Tub with Kurt Braunohler and Kristen Schaal, one of NYC's best shows, moved to LA.
There will be a benefit for Patrice O'Neal in NYC.
SF Sketchfest 2013 dates are from Jan. 24th-Feb. 10th. Line-up to be announced next month.
____
This Doesn't Really Fit Anywhere Else, But You Should Absolutely Pay Attention to This and Laugh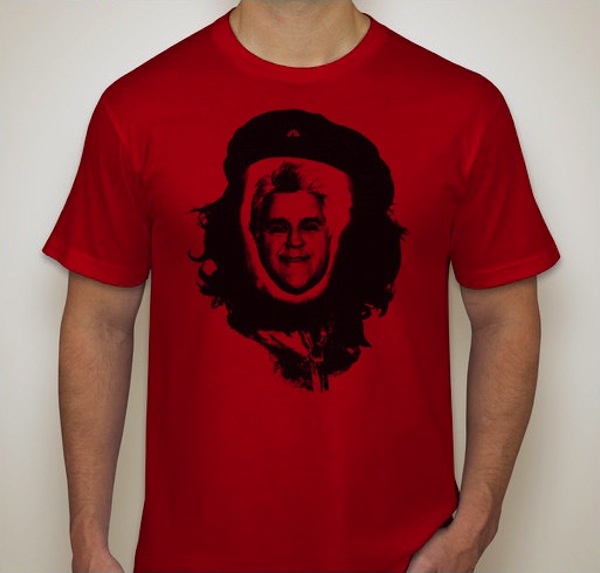 Jason Woliner, member of Human Giant and helmer of Eagleheart on Adult Swim, has, at his own grave expense, tried to bring us all novelty shirts combining the faces of Jay Leno and Che Guevara.
____
SO Note: Jake Kroeger is a comedian living in LA and publisher of The Comedy Bureau. Follow him @mfjakekroeger.