For one person to have this much talent is almost ridiculous, maybe Reggie Watts stores most of it in his Afro and sweaters? If he wasn't a comedian I would love him as a musician, if he wasn't a musician I would love him as a comedian. Fortunately he is both. Reggie's improvised musical sets are created on the spot using only his formidable voice and a looping machine. No two songs are ever the same. You may not know what Reggie is going to do, but that's okay – he doesn't either. I love how he confuses the audience, they don't really understand what's going on, then as the show progresses the laughs get harder and the cheers get louder. We put together our 'Top 5 Reggie Watt's Performances' to date. Read on to find out which made our number one spot and to soak in all that is Reggie Watts.
_____
#5 | His music video "Fuck Shit Stack"
____
#4 | Conan performance in February
http://www.youtube.com/watch?v=4fUSOPEP0A0
____
#3 | Musicians at Google
____
#2 | Humor In Music (PopTech 2011)
____
#1 | His Conan performance from this month. The top spot!
____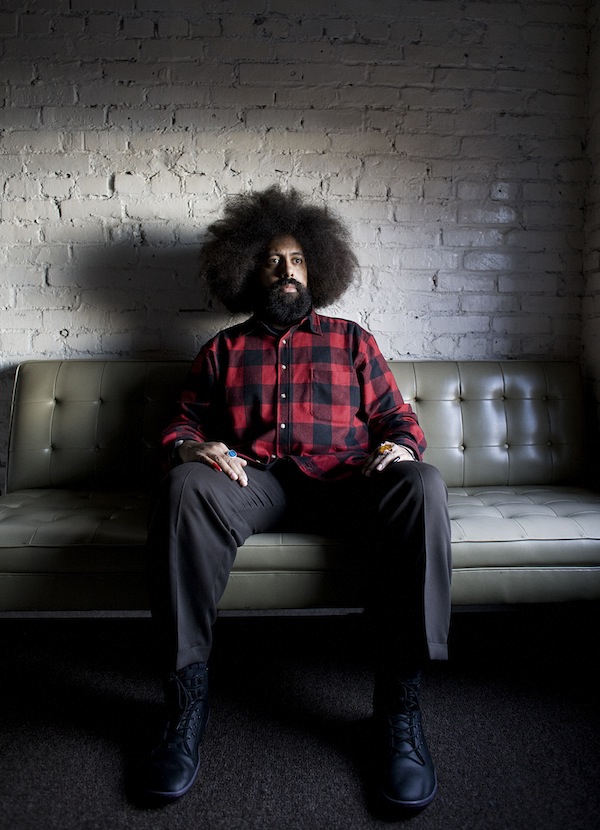 As a solo performer, Reggie was handpicked by Conan O'Brien to open nightly on Conan's entire North American "Prohibted From Being Funny on Television" tour. Reggie was featured as "Hot Comedian" in Rolling Stone's Hot Issue 2010, named SPIN Magazine's "Best New Comedian" and "Best of CMJ" 2010, and a featured profile in GQ's Man Of The Year issue 2010. Reggie released his debut comedy cd/dvd Why $#!+ So Crazy? on Comedy Central Records in May 2010.
____
SO Note: Photo one by Lynch Redfern, photo two by Noah Kalina. Follow Reggie @reggiewatts.