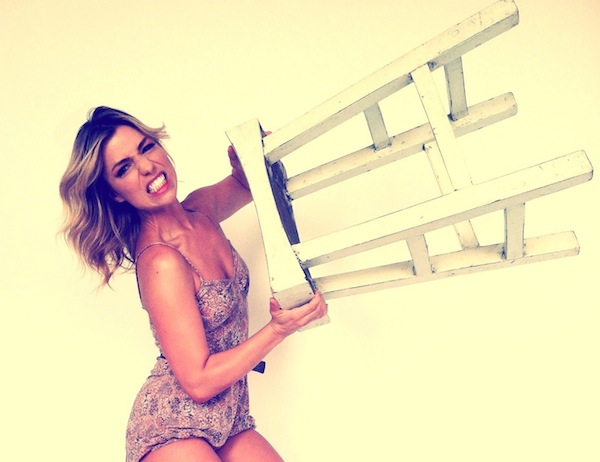 No, this isn't a "Hottie" list, or a "Girls Can Be Pretty and Funny?" list, or any kind of list that would be associated with say…axe body spray. This is all about girls we have super big time crushes on, and you don't become a super big time crush based on looks alone, it's all about the smile, yours and the one you give us. These are ladies that could make any situation fun, like watching "The Real Housewives" or putting serious thought into their Us Weekly comments. Or they could all have bad qualities and be horrible human beings. But what's the point of a crush if you can't imagine them being that perfect person? The list features quite a few ladies from Upright Citizens Brigade, and also television, movies and stand up, or a combination of all. Editors Note: *They are actually all lovely and not horrible human beings. *There will be no Zooey Deshanel (sorry tumblr/hipster/quirkers). *I just got out of a long-term relationship so please excuse the dripping desperation. *Your girlfriend will no matter what say, "We would totally be best friends" about every girl on this list. Enjoy.
____
Angela Trimbur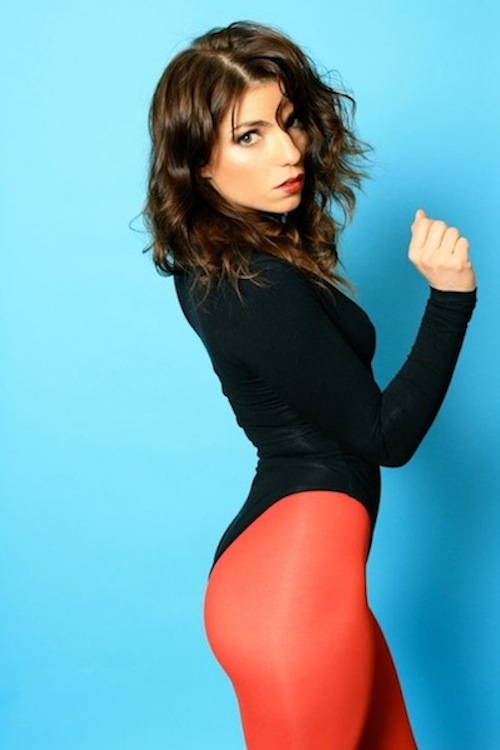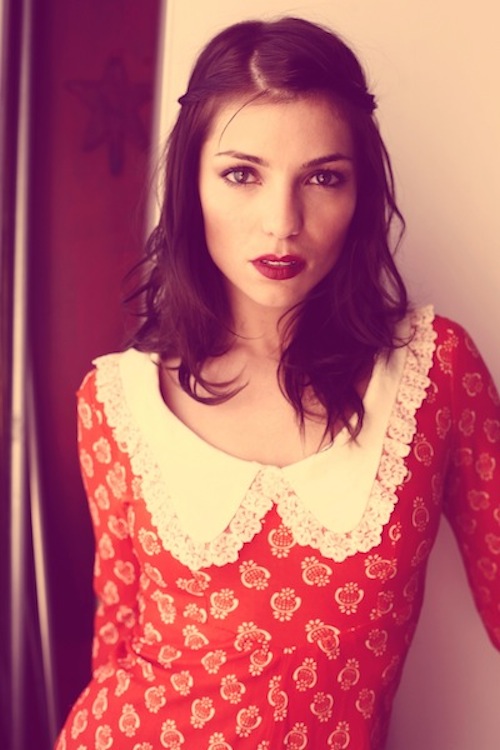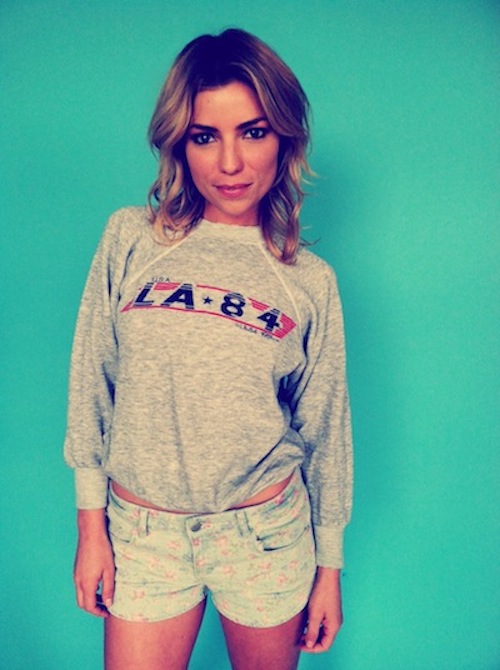 We just recently had the pleasure of interviewing Angela Trimbur, and the response we got was crazy. Girls and guys fell in love. Maybe it's the free and confident spirit, but also her ability to not be ashamed of her insecurities. Maybe it's her perfectly bawdy-weird sense of humor that plays so well with both sexes. Or maybe it's just that she's plain hot hot fire. She surrounds herself with the best of the best in comedy as a UCB regular. She dances like nobody's watching in the most fun way, and her acting rez and YouTube channel are crazy good, crazy funny. So you could call her a triple threat, but if you do, make sure to add that she is the "cool, funny, not-your-typical-triple-threat triple threat".
____
Alison Brie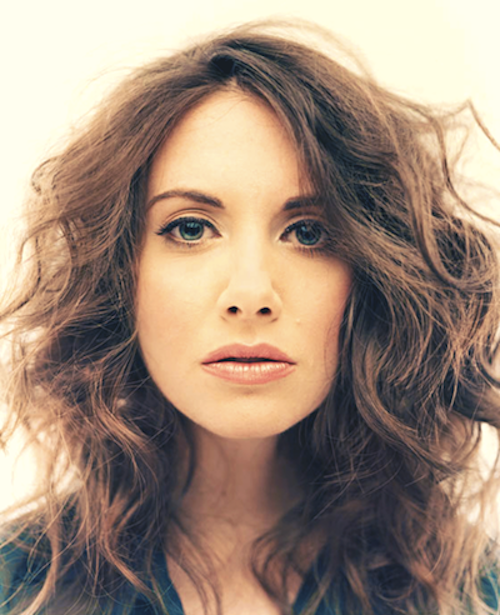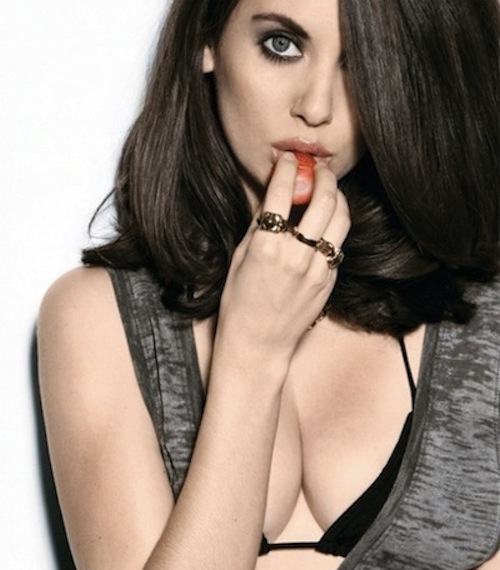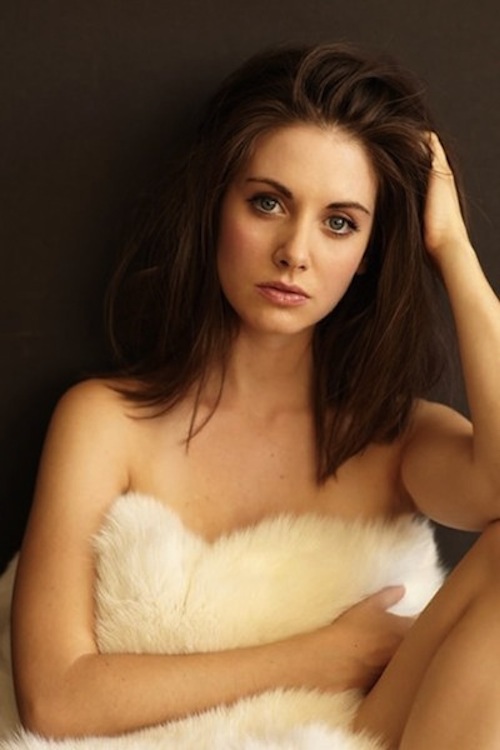 We almost decided to pair Alison Brie and Gillian Jacobs together, but then we realized each had to many stellar photos to share and both have separate lives completely outside of "Community". Alison just blends sexiness with cuteness in the perfect kind of way. Plus when you hear her on a podcast or see her interviewed, she seems to just always be having fun. We love her as Pete's wife Trudy in "Mad Men" (who could forget them doing the Charleston?) just as much as we love her as the getting less uptight Annie on "Community". And she pretty much was a scene-stealer in the under appreciated The Five Year Engagement. She does good work. She knows she's sexy, and knows how to play it up. But she also sings karaoke in an 'I don't give a shit kind of way', which might be the real reason she made this list.
____
Gillian Jacobs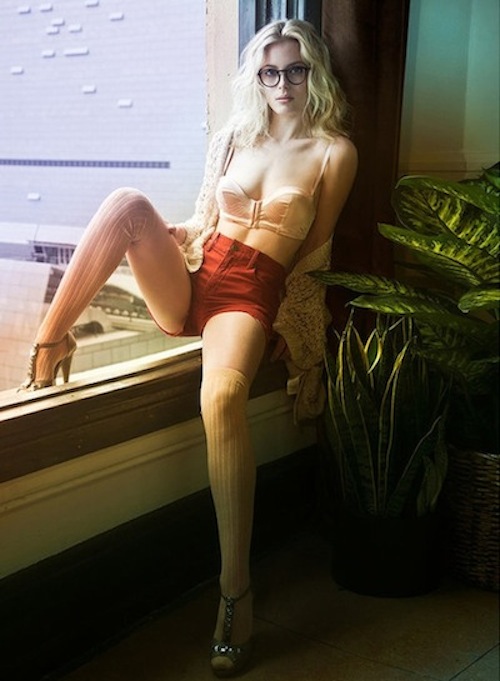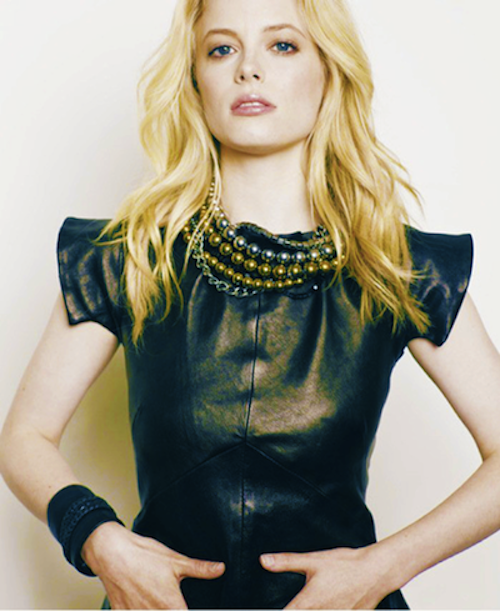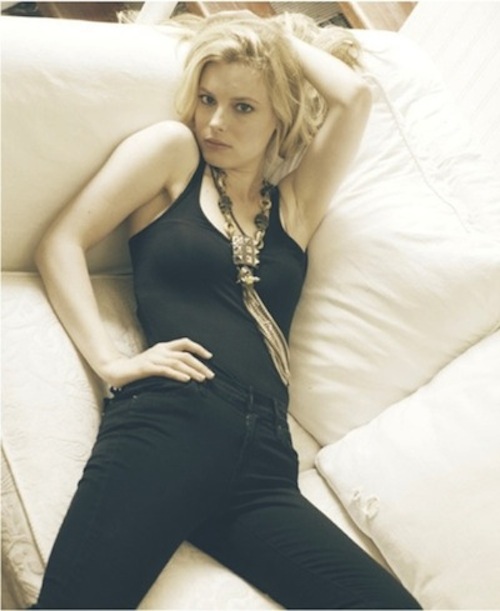 Who is Gillian Jacobs outside of Britta on "Community"? Not many people know she is awkward, self-deprecating, anxious, and seriously funny. Her recent Words With Friends drama (not real drama obviously) with Scott Aukerman on Comedy Bang Bang was almost tough to listen to, because she truly was sooo embarrassed. But she is also quick with the wit, or should I just say witty? She is really witty. She rarely wears makeup and has a natural beauty that most girls would dream of. You know how guys say things like "I totally think a girl is hottest when they are in just shorts and t-shirt with no makeup"? Well most of them are idiots and lying. But if they were talking about Gillian, they would be spot on. Did I say she's witty?
____
Beth Behrs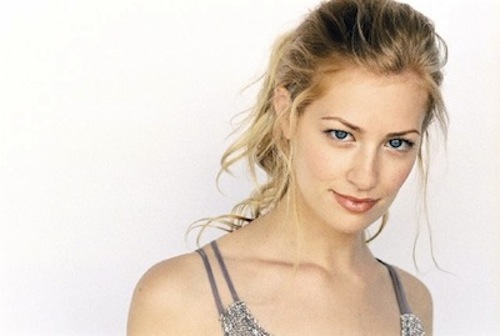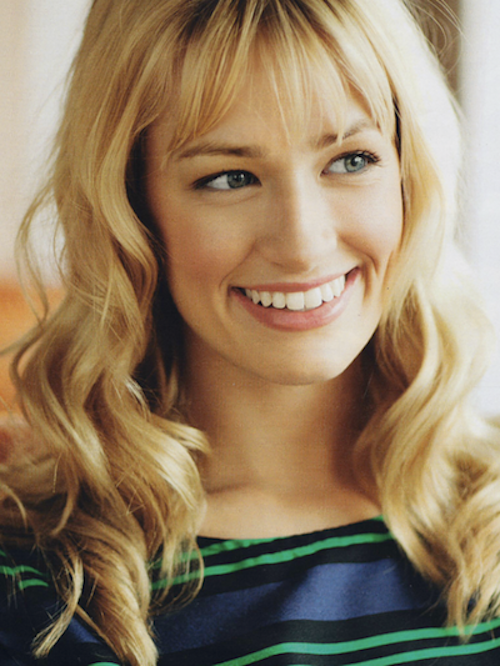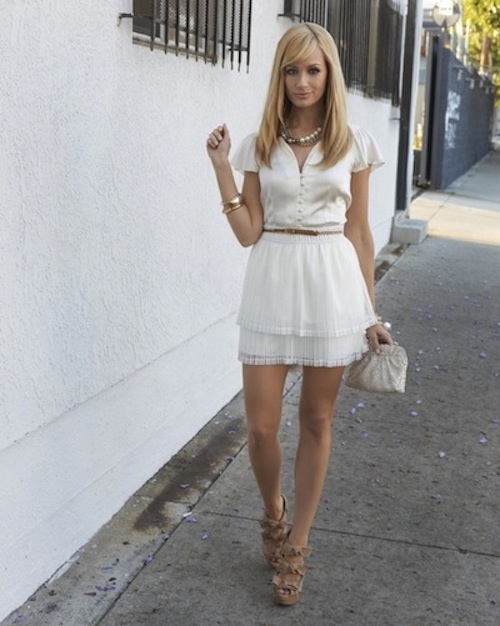 Beth Behrs is supermodel hot. Long legs, perfect body, stunning all around. But would we feature someone on this list based on looks alone? No! Of course not! Her sense of humor and comedic timing match up evenly with her beauty. So we will just say she is stunningly funny. She really busted out this past year with her superb role in the mega hit "2 Broke Girls", after the first few episodes you could easily make an argument she ended up the funnier broke girl. Her taste in comedy is great, and you just know she could easily get glammed up and be the most striking girl in the room, or throw on one of your old shirts and hit the beach. Hot fun.
____
Casey Wilson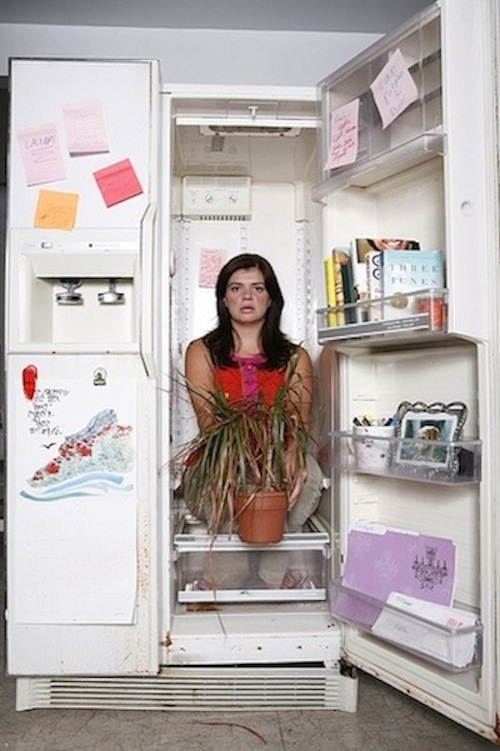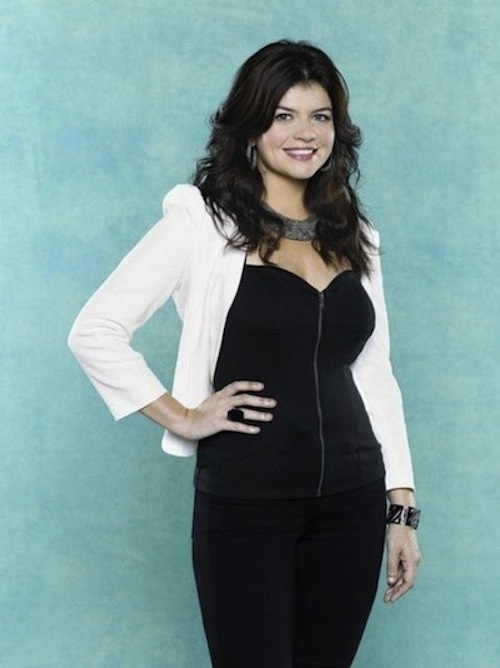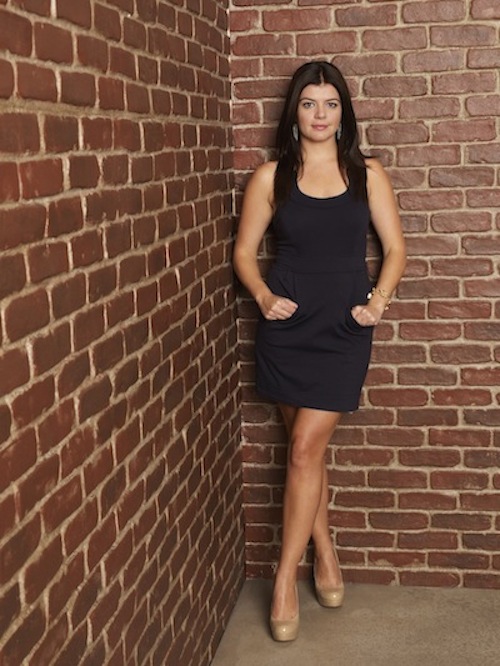 Casey Wilson easily has to be the most "Yep, loooooove her" person on this list. She has something about her that makes her so likeable. She pulls of annoying in a way that doesn't annoy you at all. She's made Penny on "Happy Endings" one of the most loved characters on TV, she is all UCB, and similar to Jessica and Lennon, all BFF with writing partner (and real BFF) June Diane Raphael (Ass Backwards, Bride Wars). Her mixture of a little weird and a little crazy is perfect, because she totally embraces a little weird and a little crazy. Most of the girls I know have taken after her style and way of talking from her character Penny, and then find out more about Casey, and basically fall in love. No doubt serious crush material.
http://www.youtube.com/watch?v=iRz7CtH40xM
____
June Diane Raphael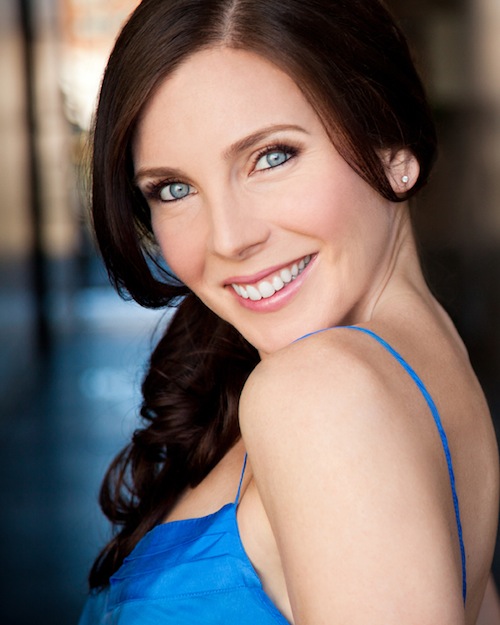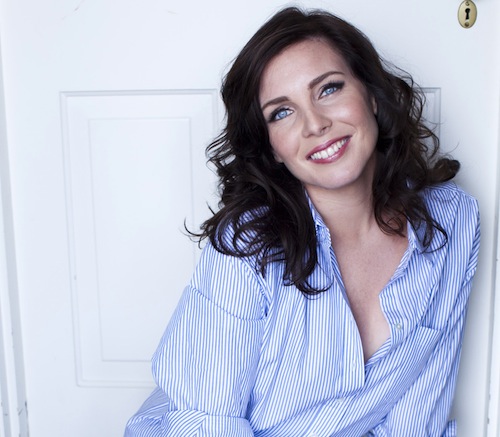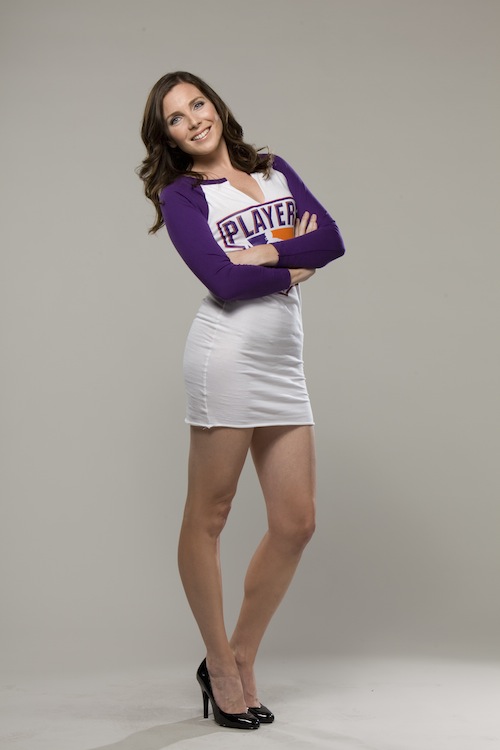 The previous mentioned June, BFF of Casey (or maybe Casey is the BFF of June?), either way, is just stunning. I'm running out of adjectives, and I could use like ten more to describe how beautiful June Diane Raphael is. You already know she is a successful and funny writer, but you might not know she pops up in all your favorite TV shows as well, and is the crazy one in "Burning Love" (on Yahoo). Movies, writing, acting, shorts, pretty…maybe she has really bad breath or something? Just really one of our favorites who makes us laugh anytime we see in her anything, and seeing her in general is always a plus, for obvious reasons.
____
Chelsea Peretti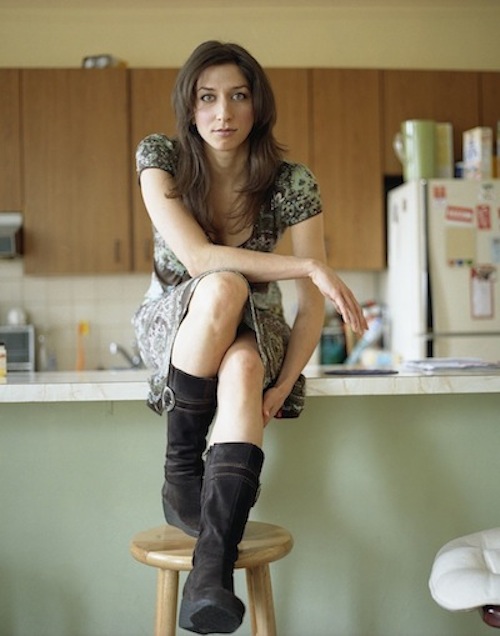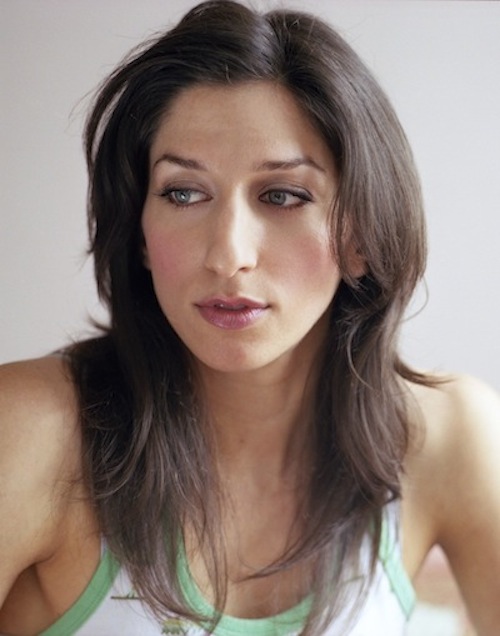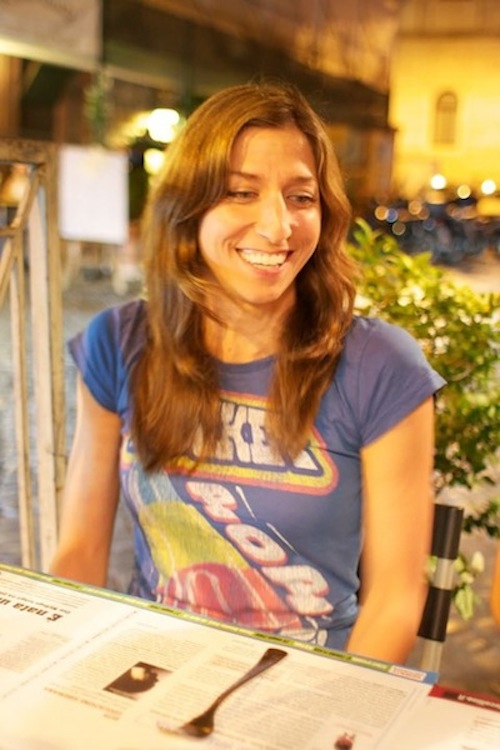 It's hard to really get a read on Chelsea Peretti, but the assumption/conclusion we've come to is that she is the ultimate crush, but couldn't care less. Have you ever read a tweet or listened to her speak and not at least detected at least a drip of sarcasm in literally everything she says? That's what great about her though, she keeps you on your toes, and at the very least keeps you snuggled up in a warm blanket, or so we imagine. She makes cozy like, soo cool. But let's not forget her hilarious stand up, or the fact that she writes for "Parks and Recreation", and everything else that makes her so quality. She has a pretty contagious laugh as well, which is always a plus.
____
Kate Micucci & Riki Lindhome of Garfunkel & Oates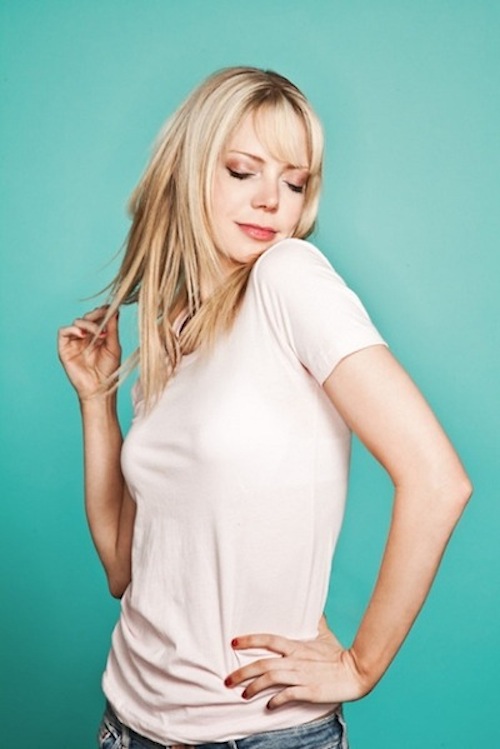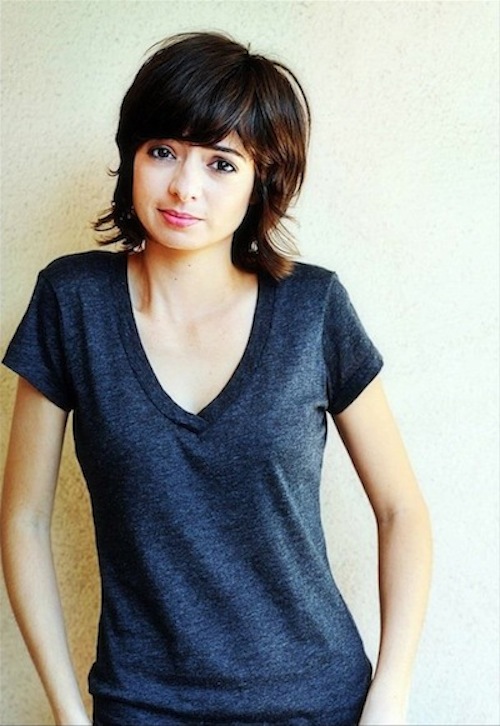 Kate Micucci and Riki Lindhome are almost a little too cute. They write songs about handjobs and weed, but make it all look so adorable. But then they throw out a few naughty words and dress up like gangsters, and you realize they aren't just cute, they are hot, they just kind of hide it somehow. Each gets cast in different ways, Kate as the awkward quirky one, Riki as the funny/hot blonde, and they are both the most delightful thing about any movie/show they are in, always. Which means we want to spend more time with them and do things like Google search random pop culture references and dance around for no reason. Crushes are fun!
____
Jessica St. Clair & Lennon Parham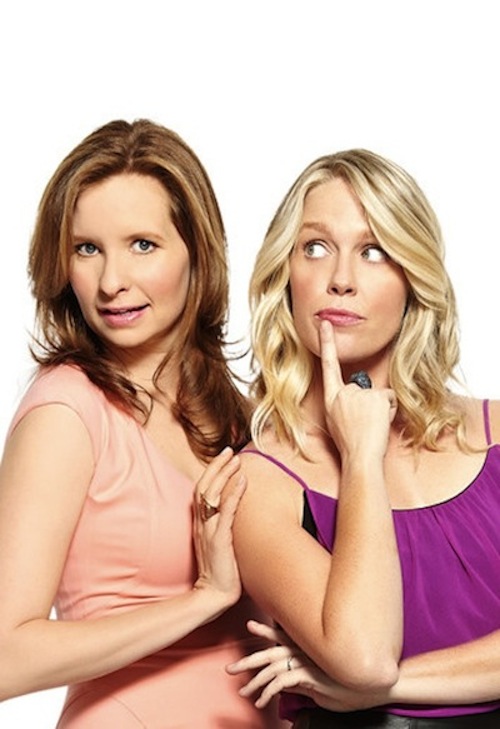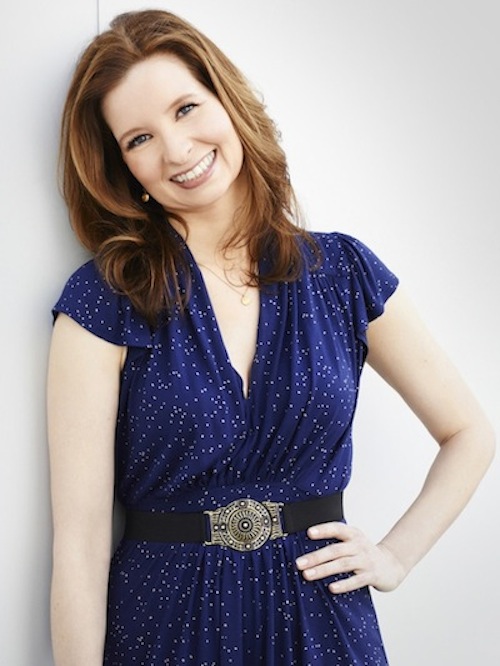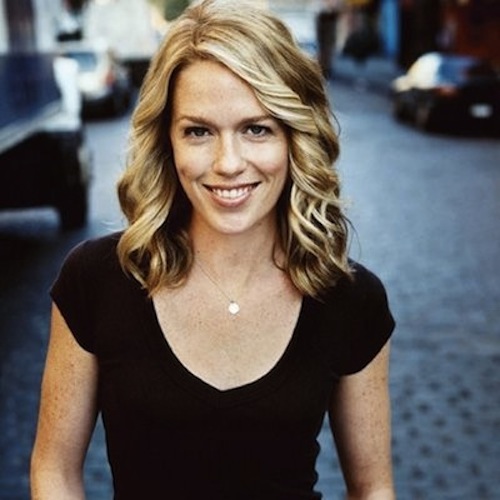 Really, since "Best Friends Forever" premiered (then got cancelled, which me and the entire Internet will never understand, truly one of the most delightful comedies we've seen in years) have we all not fallen in love with Jessica St. Clair and Lennon Parham? The UCB vets take improv to another level. Hearing/seeing them improvise is like watching Kevin Durant guard LeBron James. It's top shelf. You know them both separately from movies and shows such as Bridesmaids, Wanderlust, "Accidentally on Purpose", "Parks and Recreation", and a ton of other stuff. But what you might not know is that they really are best friends. Listen to episode 154 of Comedy Bang Bang for Marissa Wompler and Miss Listler. This will sum up why they are big time comedy crushes. Just the best.
____
Julie Klausner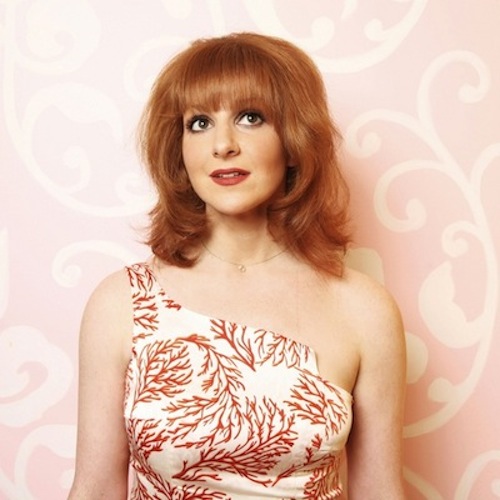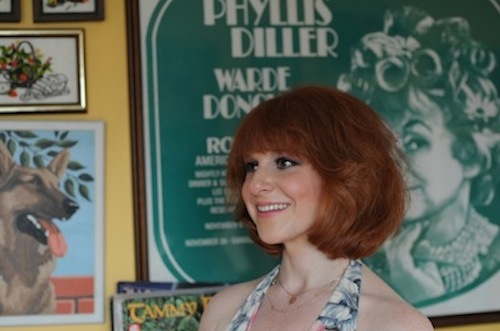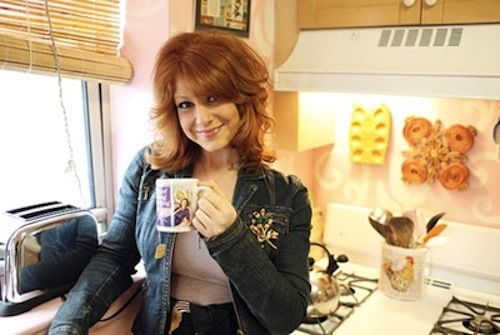 We love, love, really love Julie Klausner. Maybe as much as she loves dogs, cats, and pictures of dogs and cats. She has fire red hair and eyes that just make you purr. (Ha, cat reference!) She also hosts one of the best podcasts currently available, "How Was Your Week".  She is pure NYC and has that presence about her that makes her take over any room the moment she walks in, (but she also screams "Julie Klausner is here!" every time she walks in a room, so maybe that's it). Really though, she is loving, sweet, and extremely thoughtful. You almost feel like she came directly from a 1960's issue of Ladies' Home Journal. (Is that an apt reference? I don't know my 1960's women magazines, but it feels right.) Her book I Don't' Care About Your Band is a must read, and if all these things don't make you crush hard, laugh hard, and possibly fall in love, then maybe you're already dead?
http://www.youtube.com/watch?v=fxaUeGR9FX4
____
Natasha Leggero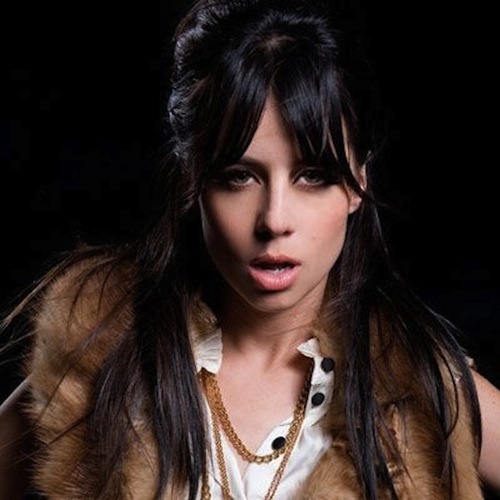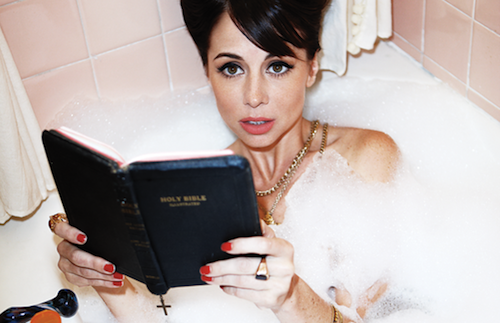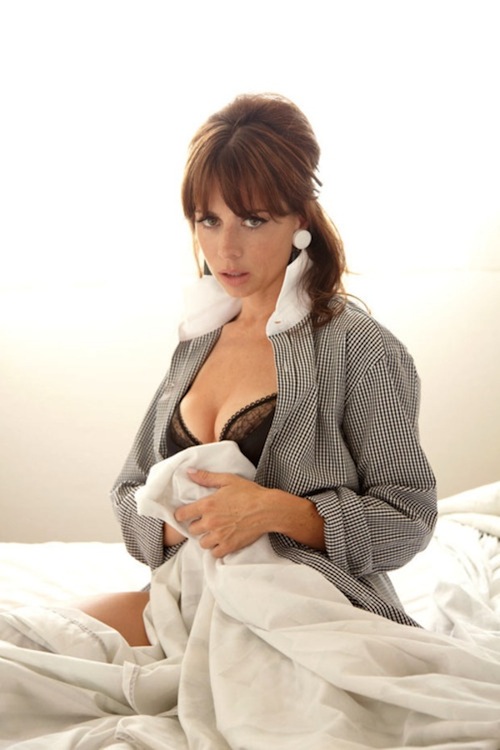 Natasha Leggero pulls off the high-class darling look and act with such ease, you really would think she came from royalty. But she also pulls of the coke addicted hot mess with such ease you really would think she is a coke addicted hot mess. So, if you're into either of those, she's your gal! What she actually really pulls off is being hardworking, crazy funny, and extremely sexy. Her facial expressions alone make you a little weak. She's not afraid to play up her sex appeal, which she has vast amounts of. But it's when you see her dressed totally down, and catching her at a moment she doesn't know a camera is on her, she might look most beautiful. She has the goods, and can go from bitch to sweet bitch in a second. Plus, sexiest name on this list right?
____
 SO Note: Follow us @SerialOptMag. *For any photo credits, please email which photo and name to david@serialoptimist.com.