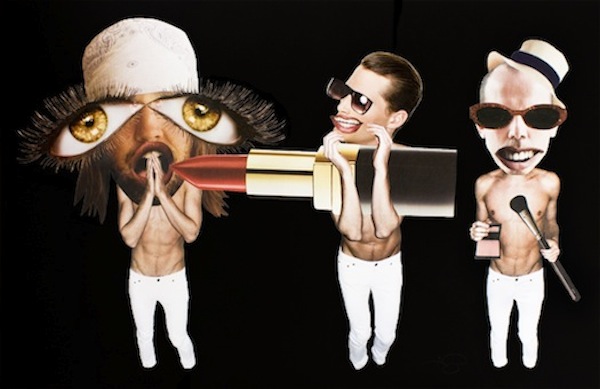 Jack Azar is a Lebanese-American born artist from Santa Barbara, California. Jack experienced a moment of self-awakening in 2002 – an already existing reality emerging with the aid of scissors and glue. Referred to as "Azar Bizarre," his art is an ensemble of familiar images taken from familiar sources, collecting and reconstructing them to create a unique kind of art. As a result, magazines have become a valuable contributor for his creativity. Read on for more about Azar Bizarre and his work.
____
____
The artwork takes his audience on a curious adventure, a similar journey encountered while creating the work itself. The message behind each piece has the tendency to stir up people's emotions, causing them to get closer and observe the work more thoughtfully. As a result, the viewer encounters a refreshing perspective, interrupting the predictable wont of everyday life. Jack says, "My work is a reinvention of preexisting elements combined to make up a fantasy, whimsical distortion of reality. Welcome to my world."
____
____
____
____
"Since my education is in apparel manufacturing, I enjoy working with fashion magazines to create an interpretation of my own understanding of what beauty is. Accentuating body features such as the lips and eyes, integrating accessories and body parts in abnormal scale are a few ways I achieve this." -Jack
____
____
"If my artwork were a movie, I would be the director, casting images that I felt had potential. Every time I flip through magazines, I independently hear images whisper with desperation, "Jack, please – discover me!" Liberating these images into a world of my own is a motivation to pursue my calling as an artist." -Jack
____
____
____
SO Note: All images are owned by Jack Azar and cannot be reproduced. For more of Jack's work visit his site jackazar.com.