Dimitris Polychroniadis is an Athens, Greece Architect and Scenographer. He studied at the University of Greenwich with a BA in Architecture as well as a Masters in Urban Design. He attended the set design class at the Athens School of Fine Arts, and since qualifying he has worked in several practices obtaining a wide range of experience in architecture, design and construction. He has gone on to design sets for the Greek National Theatre, and Epidaurus Festival working with renowned Greek directors. He just finished a project called "Superheroes" in an attempt to establish a humorous conversation between 'Superheroes' of modern art and design, with 'pop superheroes' like Superman and Lady Gaga. Learn more about this unique project and check them all out after the jump.
____
Inspiration for the project:
"It is a mixture of stuff I really like and deeply appreciate. The Bauhaus, the De Stijl and the Russian Avant-garde, all bring back memories of University art & architecture history classes. I have been a Superman fan forever, admire the energy of Lady Gaga and always enjoy a Big Mac like many. At the same time the project makes a comment on the early 20th century promises that came with modernity (communist and capitalist), that failed to make this world a better – happier place for humanity as a whole. It also makes a comment on how contemporary profit-driven culture seems to lack vision and keeps recycling itself, especially through the ever expanding pop and street art scene."
____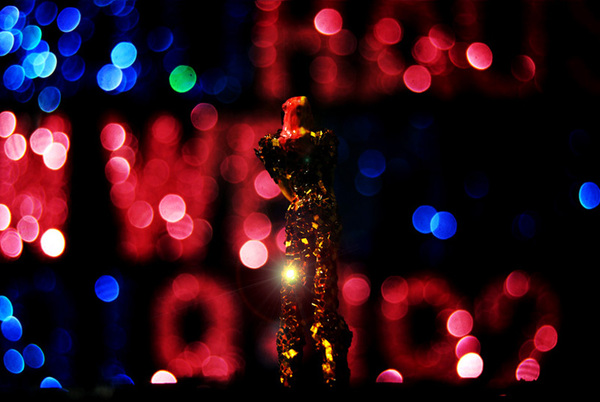 ____
Gaga Faces the Past
What would Lady Gaga's dress code look like without the Bauhaus? Herbert Bayer's cover for the book 'Staatliches Bauhaus, Weimar, 1919-1923' is an example of Bauhaus experiments in typography. Bayer's design,made while he was still a student, employs dramatic block-like lettering in bright red and blue against a black background. He manipulated the spacing of the letters so that each of the four lines of textis the same length. As a result, the title appears as a unified block of text, rather than just individual words. Stripped of all ornamental elements it initially caused an uproar among critics but had a far-reaching impact on the development of graphic design.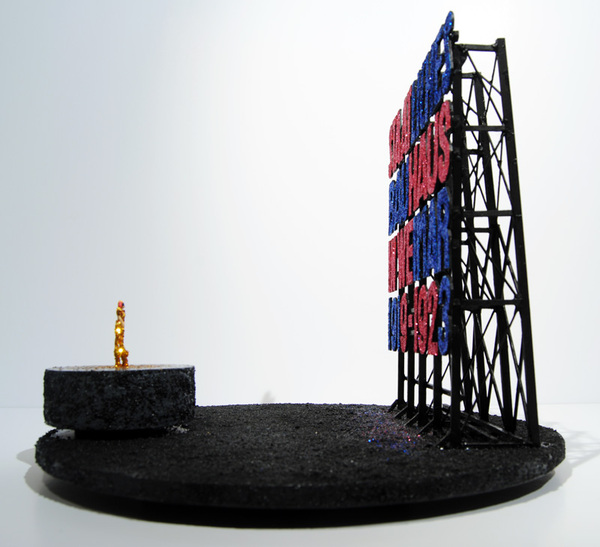 ____
____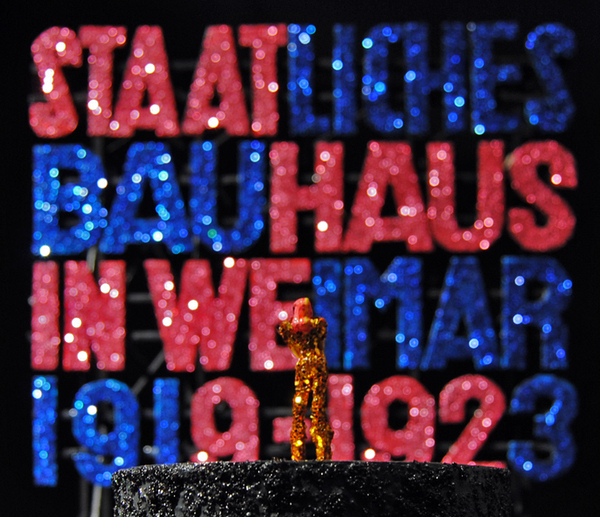 ____
Planet Rietveld – Home At Last
Were would Superman be without the De Stijl art movement? The 'Red/blue chair', designed in 1917 by Gerrit Rietveld is one of the most emblematic pieces of furniture design history. It represents one of the first explorations of De Stijl movement in three dimensions. The original design was in white, gray and black. Rietveld changed that, using primary colors, after coming in contact with the work of Piet Mondrian.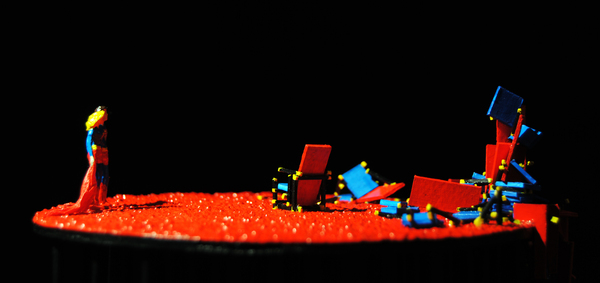 ____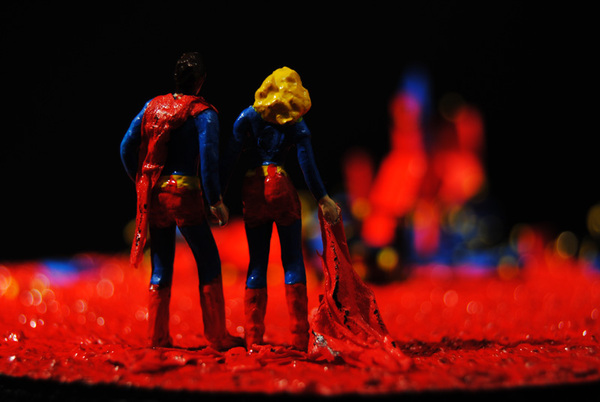 ____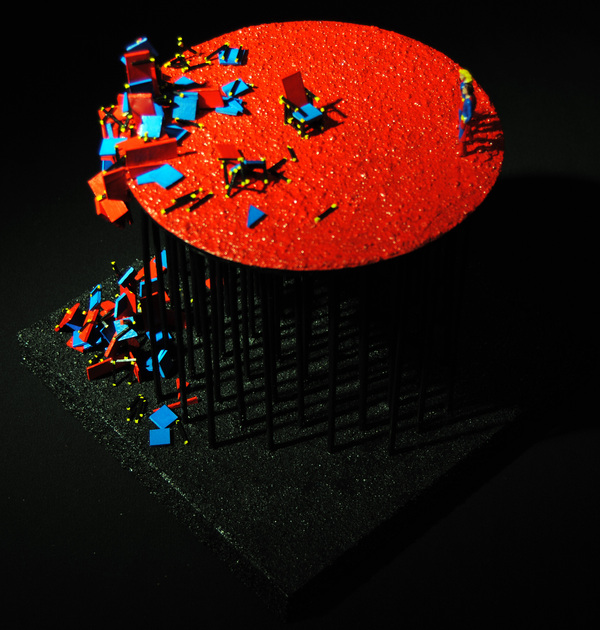 ____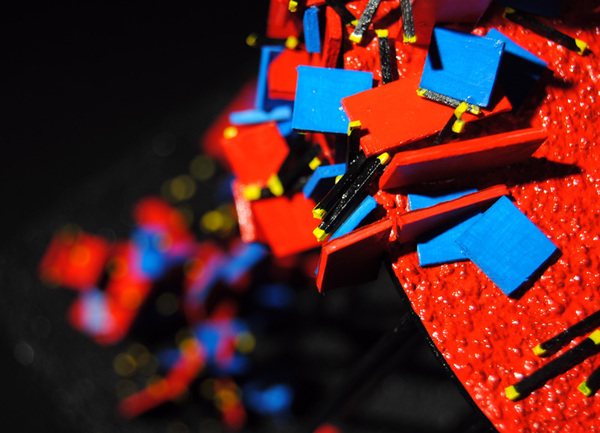 ____
The Joker Takes Over Lenin's Tribune
Is really 'the will to power' the driving force? In1924, El Lissitzky (influenced by Tatlin's Monument to the Third International) sketched a special tribune to enable Lenin, the leader of the world proletariat, to make public addresses. Lenin died before the project was realized. The photograph with his hand overstretched was glued later to Lissitzky's drawing. The 'tribune' immediately became an icon of the Russian avant-garde movement.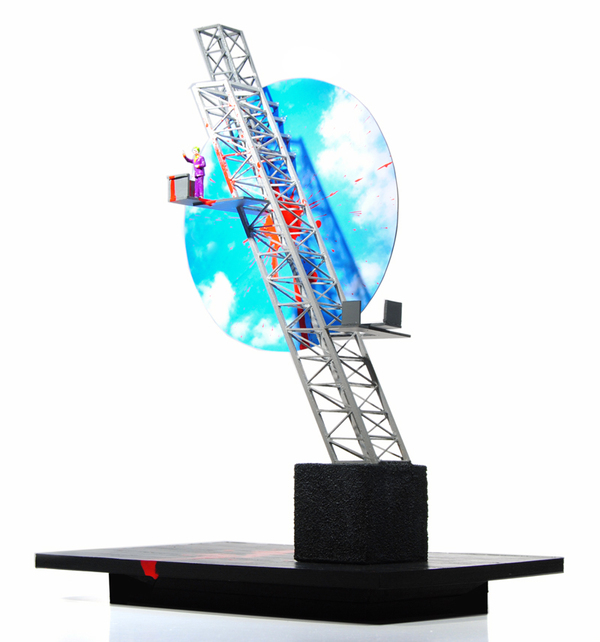 ____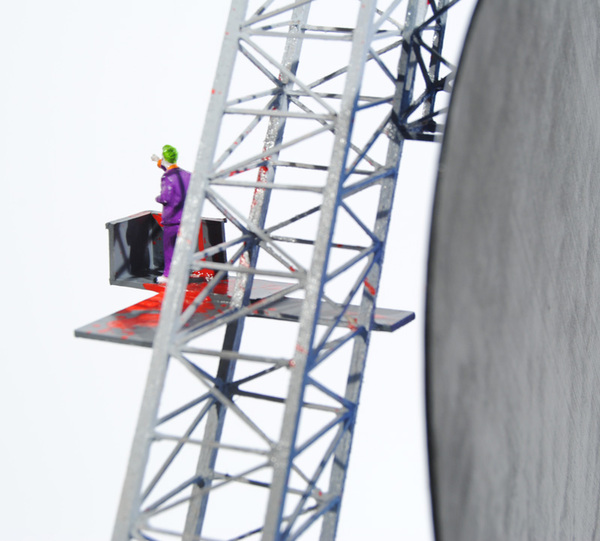 ____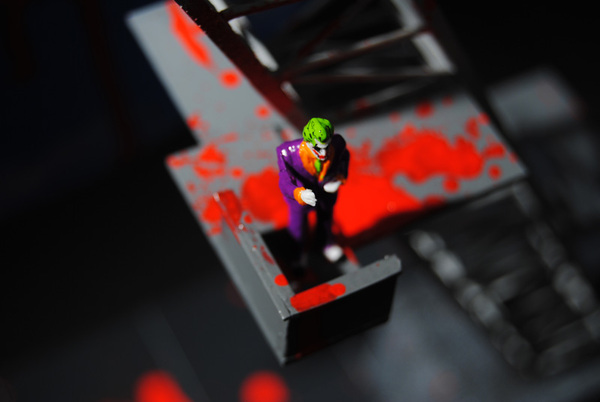 ____
Down With Art. Long Live Agitational Propaganda!
Gustav Klutsis made his 'Maquette for a Radio-announcer' in 1922. This was a design for a street-based loudspeaker to be placed at city intersections, to broadcast a speech by Lenin on the 5th anniversary of the Russian Revolution. As with other Russian constructivists, he sought to place art at the service of the new Socialist society and it's early ideals. He designed a series of -never realized- propaganda devices among which the piece named "Down with art. Long live agitational propaganda. "Despite his active and loyal service to the party, Klutsis was arrested in Moscow onJanuary 17, 1938. His fate remained unknown until 1989 when it was discovered that he had been executed nearly six weeks after the arrest.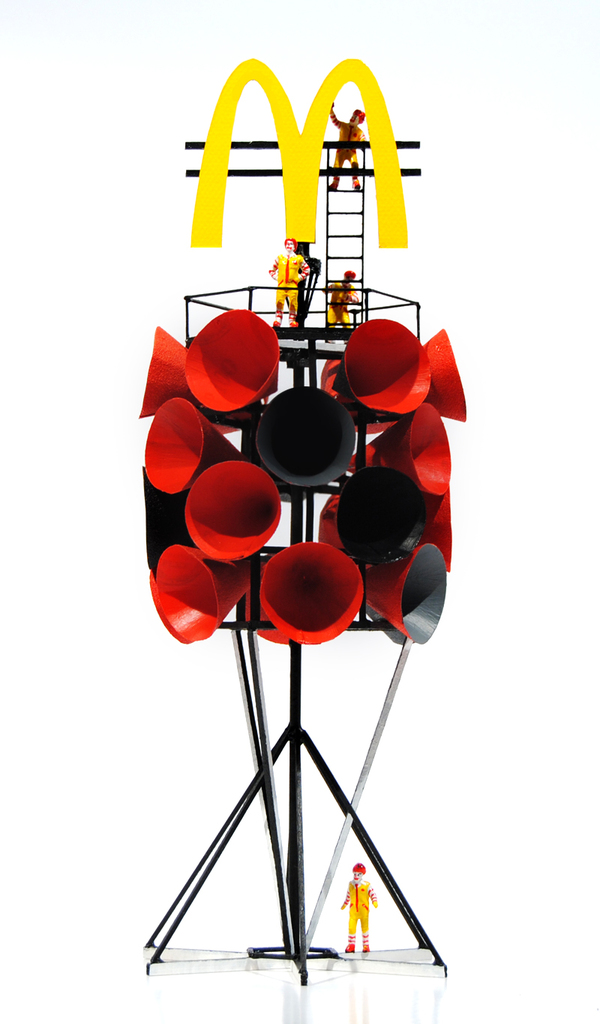 ____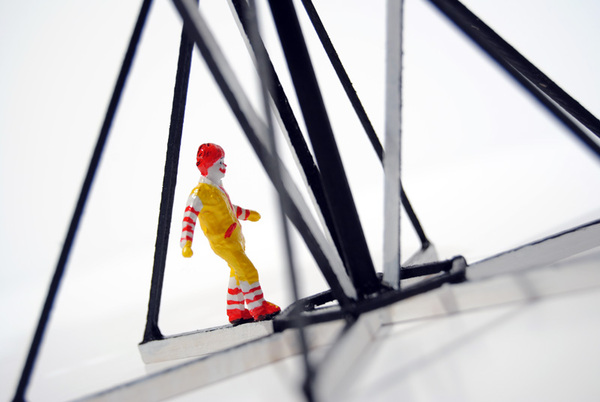 ____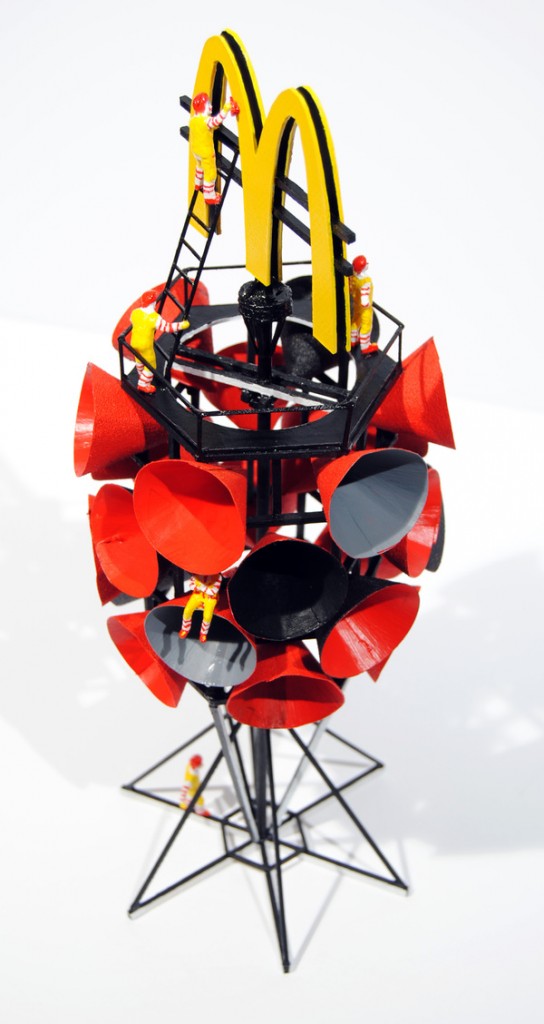 ____
SO Note: All images owned and cannot be reproduced by the artist. Find out more about Dimitris here.