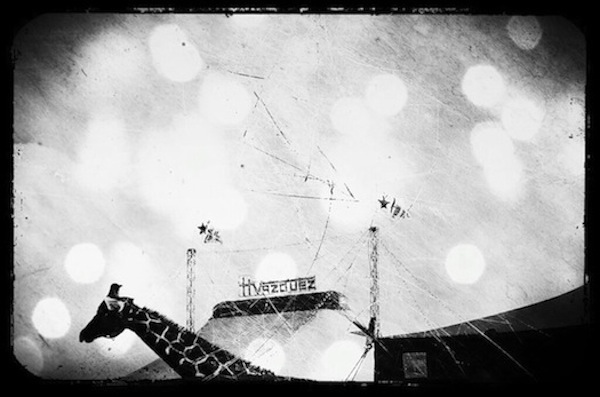 Erin Dobosiewicz has a poetic way of describing her love for photography. In her enthusiasm you quickly sense it's not just about taking photos, it's about creating a scene or moment people can get lost in. She wants to tell a story with each picture, and open a door to a dream-like reality that invites you to see the world through her perspective. The camera is not just a tool for her, it's a necessity. Check out an interview with Erin after the jump.
____
____
Serial Optimist: Tell us a little bit about yourself and how you got into photography.
Erin Dobosiewicz: I'm a suburban girl, living in the suburbs of Chicago and struggling with the year 30. I delved into photography in college after befriending some of the art crowd. After getting my own camera I was hooked and it has become a way for me to express feelings that I could never verbally communicate. I changed my major immediately.
____
____
SO: How would you describe your work?
Erin: I like to work mostly with dream-like images that might take a photo-documentary feel but really change the course from its reality. The camera really has taken on as my therapist, capturing the way I see the world and expressing it right back to me.
____
____
SO: What photographers have had an influence on you?
Erin: My favorite, most inspiring photographers have to be Elliott Erwitt and Henri Cartier-Bresson. They captured the funny and the serious in life, and that's what strikes me. There's a lot that makes the world go round and their most famous images strike a chord in humanity. I always like to think about what their whole contact sheet might have looked like, their famous photographs smashed in-between some mediocre ones (at least that's what I tell myself).
____
____
SO: What are you trying to express through your photos?
Erin: I photograph images to collect my thoughts, while allowing the camera to do my talking. With each image, I believe I am unveiling what is unrecognizable with the human eye. Using the film to tell my story then allows others to be involved in that moment, without the constraints of time or location or history for that matter. Sometimes, though, I will try and set the scene using props or people to communicate a dream or subconscious emotion. Although these photographs may not be a 'truthful' interpretation they are still reaching out to hit a chord with the viewer as to an emotional state of being.
Most recently, I have been exploring images that involve found objects, old and new, that tells a story about our expectations of ourselves and our roles in society. How do we grow up thinking about ourselves and how do we eventually see ourselves as who we become?  Do we like our roles, do we feel stuck, are we as happy or as sad as we thought we might be?
____
____
____
____
____
SO Note: All images owned by Erin Dobosiewicz and cannot be reproduced. See more of her work here.