The great thing about Instagram (aside from seeing the latest shot your Mom took of "fall foliage") is getting to follow people that actually do the whole "photography thing" as a living. Insert Tamar Levine. She's an amazing photographer whose portfolio is outstanding, ranging from artistic projects to fashion and people. She has her own photo blog, several videos under her belt, and a list of esteemed clients on her resume. Oh, and did we mention she's got a great personality, amazing cultural taste, AND is gorgeous to boot? Today was her last 11:11am photo, which she has been doing for TWO YEARS. What are we talking about? Read on to find out silly!
____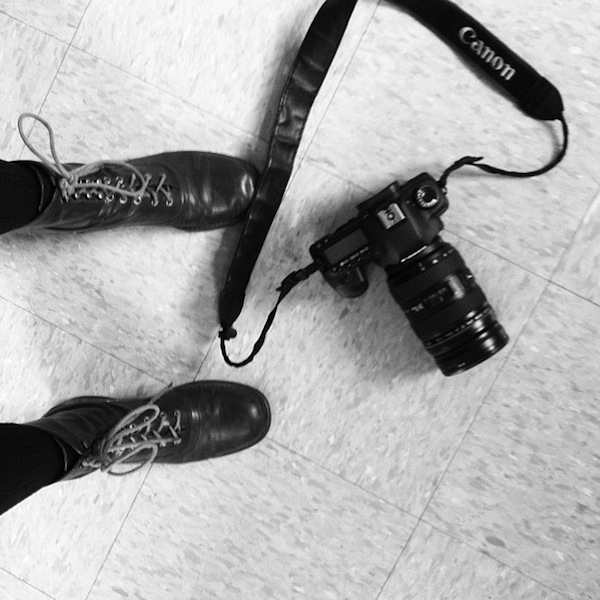 ____
Serial Optimist: Thank you so much for taking the time to talk with us about your career and, more specifically, your 11:11 project. But first things first: When did you decide to be a photographer? Was there a moment where there was a revelation? Is there a story behind it?
Tamar Levine: I knew I wanted to be a photographer when I was 13 years old. My dad was a music video and commercials director, and had some old cameras I used to play with. The second I started high school I enrolled in both the community college photo classes and the high school photo classes. At a time when I felt like an insecure teenager, photography was very natural for me.
SO: There are so many phenomenal art and photography schools in the US. How did you choose to study at the Art Center College of Design and what was that experience like?
Tamar: Because I knew I wanted to be a professional photographer, I wanted to choose a school that not only nurtured my creativity, but also gave me the tools to actually make money doing what I loved. Overall I had a good experience at Art Center. It was very challenging, and I do feel like I would have gotten a little more out of it if I attended as an older student (I was 18 when I started), but I did learn a lot and I'm happy I went.
____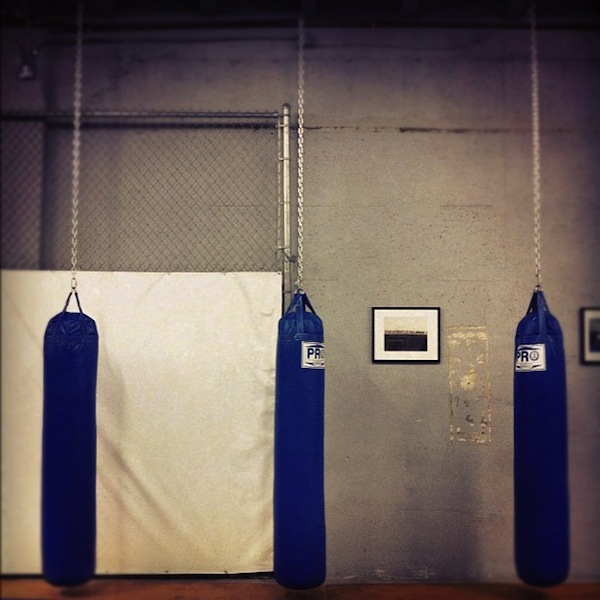 ____
SO: Your portfolio is exquisite. Where do you draw inspiration from for your work?
Tamar: Thank you! I draw inspiration from everywhere. I'm constantly inspired by my own experiences (I tend to focus a lot on female subjects). When I actively seek out inspiration, I love watching films. I'm especially inspired by films directed by David Lynch, Samuel Fuller, Hitchcock, Godard… vintage commercials, Esther Williams films, Fred Astaire. I also really love looking at artwork…Favorite artists include Caravaggio, Degas…The list is really long and constantly changing!
SO: What's the best movie you've seen recently?
Tamar: Best movie recently in theaters has been Argo.
SO: I absolutely could not agree more. Although, it looks like Flight could be giving Argo a run for its money! Denzel just does not miss! Is there a specific photo shoot or career-related memory that really sticks out in your mind as unique/hilarious/fun? Something you'd love to share with the grandkids one day…
Tamar: One of my favorite projects has been my Marilyn series…I have been working on it for about 7 years now, following a woman named Melissa, who I found walking around on Hollywood Blvd, playing Marilyn Monroe for tips. I have a lot of memories with her since I have done so many shoots with her now. I also love working with my husband, who is an art director. Sometimes we work together on personal shoots and sometimes, on commercial shoots, and it is always fun collaborating with him.
____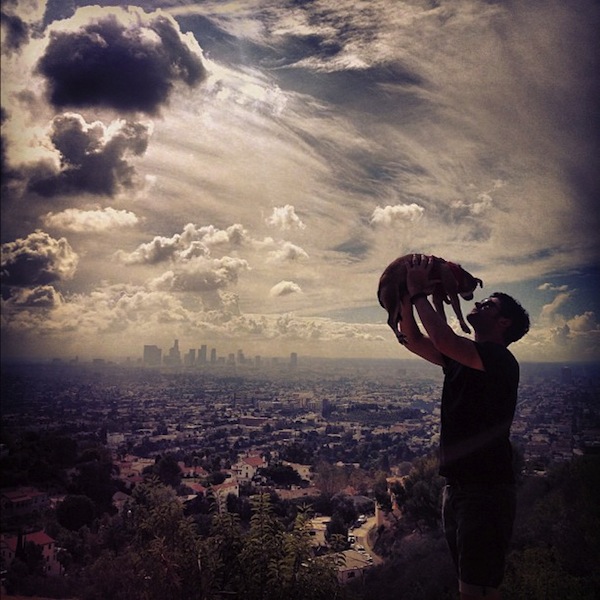 ____
SO: Two years ago, you set out on your 11:11am journey. You told me that the idea came to you because you had been looking at the clock by happenstance at that time quite frequently. Did you begin this project on a random day, or was the day of some sort of significance for you?
Tamar: I began the Instagram project on a random day. It was probably the second week in a row of looking at the clock at 11:11am. Although I had been taking photos at 11:11am for the previous few days (since 11.11.10), I hadn't posted any to Instagram or "officially" started the project until 11.16.10. I was on set at a photo shoot so it was the perfect time to start. The idea initially came to me around the time I started using Instagram, which was fairly new. I'm not big on posting casual or personal photos to Facebook or Twitter, yet I was really compelled by Instagram, which seemed to focus entirely on capturing small moments in a very specific, phone-centric way. The best camera is the one you have with you, and Instagram felt like the perfect avenue for a project that by its nature required me to make use of the camera I always have with me – my phone. It's been great to embrace the platform for what it is, fitting the goals of a project with a specific medium.
SO: I happen to look at the clock most days at 11:11. Do you find any significance or believe any of the hype about wishing on those numbers?
Tamar: I don't, no. I'm not a very superstitious person…I just think that 11:11 is a very memorable time, so when you happen to look at the clock at that time, you remember it a lot more than looking at the clock at say, 3:52. Your internal alarm kicks in and you end up looking at the clock at 11:11 more frequently.
SO: You seem to be doing something completely different at 11:11am every day. Have you found any type of pattern in anything you have taken photos of? Were there any days when you were in the middle of a routine and had to take similar photos?
Tamar: The reason I decided to end 11:11 was because I felt like my life was a bit repetitive that I was running out of interesting things to photograph at 11:11! Since I freelance I am lucky to be able to do different things with my time on certain days, but I do notice a pattern of exercise and working at home (hence the numerous computer photos and the dog photos!).
____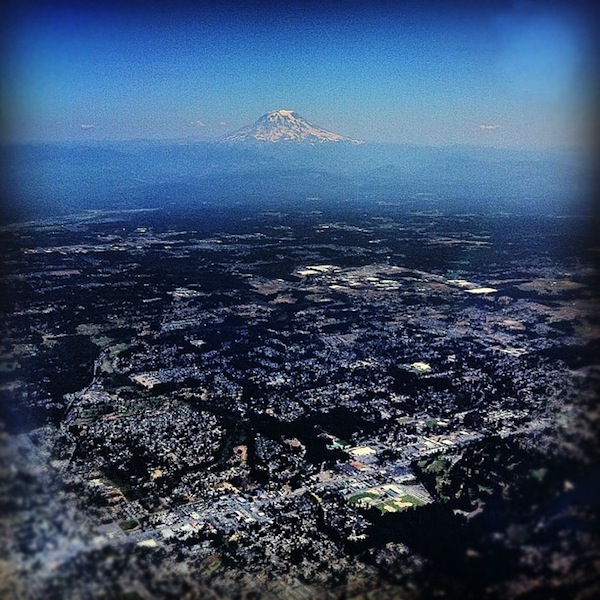 ____
SO: Has this 11:11 experience taught you anything about yourself or the world that you might not have considered had you not stopped to observe every day or at a consistent time?
Tamar: The 11:11 experience has helped me examine my everyday life. If I find myself on the third day of taking the same photo of my keyboard (which usually means I am procrastinating on Twitter and don't want to show my Instagram followers what is on the screen), I realize that I am stuck in a pattern and need to get out. Working from home is very difficult and requires a lot of personal motivation, so doing the project has definitely opened my eyes to certain life patterns that I want to change.
SO: By the looks of it, you are a very active woman. Cyclelates, repelling, zip-lining, hiking… Is there anything you DON'T do? Do you find exercise to be as rewarding and relaxing as photography, or is there one specific pastime/hobby/job you have that you specifically turn to in order to unwind?
Tamar: I do find them both to be as rewarding. If I finish a 15-mile hike or pass a Krav Maga belt test, I feel similar satisfaction as when I challenge myself to create a photograph I am really proud of. I am a big fan of goals and of finishing personal challenges, so exercise plays into that. Also, since my job is 80% computer work (retouching and marketing), I find myself stir-crazy if I don't exercise. I feel very happily tired after most photo shoots, so on shooting days I tend not to exercise. It is funny you brought up relaxing because I don't find either exercising or shooting to be relaxing. To relax I read, watch TV, go to movies, get massages….
SO: What's your favorite place to eat in LA? How about in NY?
Tamar: My favorite food in the world is sushi, so I love Kiyokawa, Sasabune, Sushi Zo… However for a quick (and way less expensive) meal, I love the local taco stands. Yuca's and Best Fish Tacos in Ensenada have amazing tacos and are walking distance from my house in Los Feliz. NY is a little different because you can walk down the street and discover the most amazing restaurant you have never heard of. But Blue Ribbon has wonderful sushi!
____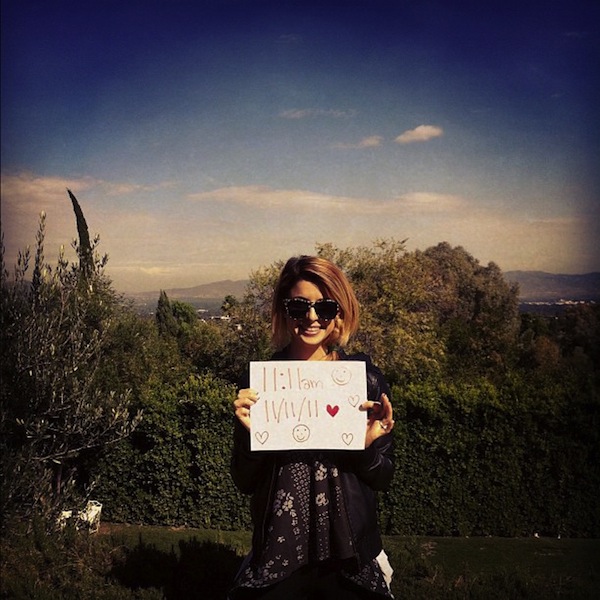 ____
SO: If you had to choose JUST ONE… NSYNC, Backstreet Boys, LFO, or 98 Degrees?
Tamar: Would adding New Kids on the Block to the mix really date me?
SO: We'll let it slide this time. Umm… hi! You just got married. Tell us about it (you know, if you want to gush)!
Tamar: My amazing husband and I have been dating for almost 9 years…We met when I was at Art Center. We had an intimate and very magical wedding at a farmhouse in Nipomo, near San Luis Obispo. We stayed at the Madonna Inn with some family and friends, which was super fun! And in two weeks we are headed to Thailand and Cambodia for our honeymoon! Can't wait!!
SO: Sounds AMAZING! Why Thailand and Cambodia?
Tamar: We chose Thailand and Cambodia because we both really wanted a place with some adventure, but since it's a honeymoon we wanted to get relaxing in as well. Thailand seems to have both! We also wanted to find a place neither of us has traveled to yet. Can't wait for the temples, the food, Thai massage, Thai boxing, and the beach!
SO: Do you have any advice for students, young adults, or people going for a career change on how to get into photography?
Tamar: My advice is to think about anything else in the world you would want to do. If there is nothing else other than photography that you can possibly imagine doing, pursue photography. It is very tough to make a living as a photographer. All you can do is push, and keep pushing and never give up. Also…the worst things you can do are to be jealous, compare yourself to others and start copying others because of what's trendy. You have to just stay true to yourself and always challenge yourself. I think that's my only advice!
____
The Final 11:11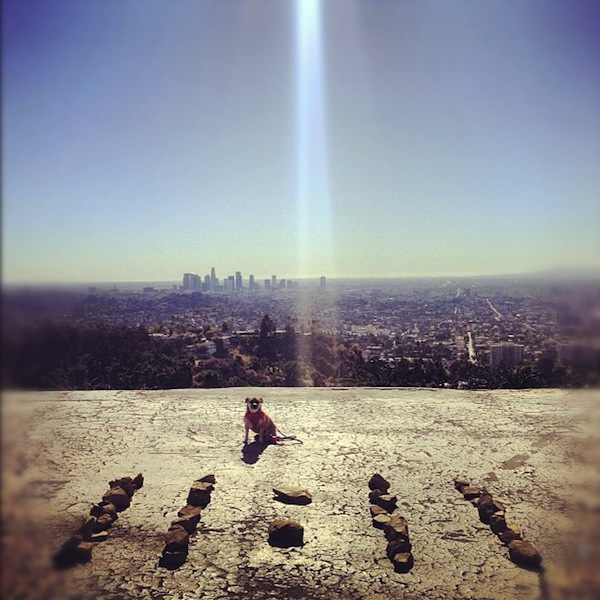 ____
SO Note: Check out more of Tamar's work at tamarlevine.com, follow her @tamarlevine, and of course follow her on Instagram @tamarlevine.