For this weeks #tbt we go back to June 21, 2011 when we published one of my favorite interviews of all time with the great Rob Riggle. You knew him them, now you like, really know him. He's had a fantastic few years since we last spoke, and we talk about it all, but from the perspective of two years ago. Enjoy. 
It's hard for me to explain how wonderful of an experience it was talking with actor/comedian/writer Rob Riggle. You know him from his stint on Saturday Night Live, his three years as a correspondent for The Daily Show, and multiple movies and shows such as The Hangover, Gary Unmarried, 30 Rock, Step Brothers, The Other Guys, and the now playing Larry Crowne. What started as bit parts have grown to more and more screen time, because Rob is a scene stealer, he has a natural ability of just making you notice him, and wanting more. If he wasn't an actor and comedian, and wasn't a Lieutenant Colonel in the Marine Corps (still active to this day), then he could easily be a motivational speaker. His story is unique and inspiring, and he's just an all around amazing guy. Not only will you get to know Rob in this interview, you will read one of my favorite behind the scenes stories ever involving The Daily Show that will give you chills. The read is long, but is well worth it. He is a man amongst men, the tops. Enjoy the interview after the jump!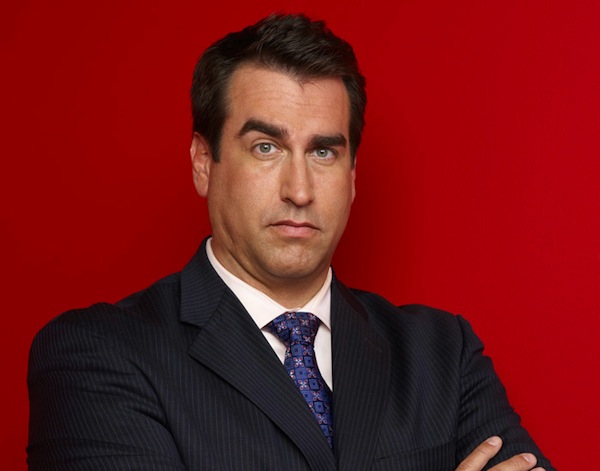 Serial Optimist: I really appreciate you taking the time Rob, what's going on, how's the summer been treating you?
Rob Riggle: It's been really good! I'm really happy. I was down in New Orleans for the early part of the summer, so May and pretty much all of June, shooting a movie; 21 Jump Street.
SO: Oh Nice!
Rob: It was great shooting with Jonah Hill and Channing Tatum, and it was just a blast. It was very hot down there, as you can imagine, but the food was great, the hurricanes were great, it was great!
SO: You're a Jayhawk. I'm a Cowboy, which makes us Big 12 Bros! Tell me about your college experience at KU and what you loved about Lawrence, which is one of my favorite college towns.
Rob: It was amazing; I wouldn't trade a single minute of it. It's so rare, I don't have really any regrets from my college experience; it was that good. Wow, what can you say, the town of Lawrence is a great college town, the campus is beautiful, I feel like I got a top notch education, I learned a lot, the social experience was fantastic, and you know you're right about big 12 brothers, because I had some friends and we would go down to the Oklahoma-Oklahoma State game every year, the football game, that was a great place to be whenever those two teams met.
SO: Absolutely, that's awesome.
SO: You have a pretty interesting story that I want to touch on a little bit. After graduation you went into the Marine Corps, and then came back and got a Masters in public administration. What influenced you to join the Marine Corps, which ended up playing such a major roll throughout your life, even up to today?
Rob: The abbreviated or Readers Digest version, because I don't want to bore you to death but not to skip too much, is that I was an undergrad while I was at KU. I was a theatre/film major. And I had my pilot license. My grandfather was generous enough and kind enough to say if you want to get your pilots license I'll help out with that, so I was young, 18 or 19, and I thought that sounded fantastic, so I got my pilots license and I started flying around Kansas and Oklahoma, Nebraska, Missouri, going to several Big 12 games via the air.
When you're a theater film major, upon graduation, you can expect a job waiting or bartending, because that is the kind of job that you will get, because it allows you to have the freedom to go audition, and you can do plays at night, and shows, and other things. Because nobody just graduates and just walks on the set and says I'm here to do movies, it just doesn't work like that, so while I was an undergrad, a friend of mine had gone through MC officer training school and he was a person I thought very highly of and I respected him a lot and he got a guaranteed aviation contract, I didn't even know they offered these things, but they did. It sounded really interesting to me and I really enjoyed flying at the time, so I went and took this test, basically an SAT for aviation, and I scored high enough on it that I got a guaranteed flight contract with the Marine Corps, provided that I graduated and would complete officer candidate school. So that's what I did. I went to officer candidate school which is basically boot camp for officer candidates, and when I graduated from KU I had the choice of taking my commission as a Second Lieutenant or not. I chose to take my commission and to be the next top gun. First every Marine has to go to the basic school, which is six months of infantry and all that, so I did that and then I went down to Pensacola, then to Corpus Christi for more flight training, and then back to Pensacola. As I got closer to getting my wings, I realized that once they pinned those wings on, they had me, for eight years. And at that point I would have been in the marines for ten, eleven years before I ever would have even had the option of getting out, and I wanted to pursue comedy and acting at some point in my life and I realized that once I put those wings on that dream would probably never happen. Because in all reality I probably would have stayed in the Marines and continued flying for the rest of my life, and that would have been fine, but you know there was something inside of me that really wanted to try comedy and acting, and if I failed, I could probably live with that better than if I wouldn't have tried. As I got closer to pinning the wings on I had that quarter life crisis where I thought, "I can't do this," and it was one of the toughest decisions of my life at that time. I quit flying, which didn't sit well with me, because I had never quit anything before in my life. But I remember writing down in a book that if I do this its gonna damn well count for something! So I left flight school and I became a ground officer and did public affairs, civil affairs type work and finished my ground contract and was moving to Chicago to study at Second City, and I was going to pursue my dream. And the Marines came to me and asked me what would it take for me to stay in. At this point and I had just been appointed to captain, and I said nothing, because I'm going to Chicago to be a comedian, which nobody understood. They said what if we can get you to NY or LA and I said if you can do that it would be great, and that I will stay in. They called me the next day and said I had orders to NYC so I extended on active duty and moved up to New York and did Marine Corps work during the day and at night I would go do comedy. I started doing stand up and I hated it, because I was so nervous and scared and I went and saw the UCB do their show, and it was back when they were solo artists, you know on the 5th floor, in an old rickety building, and I went and saw their show and it was just an epiphany for me, it was like a light went off. I felt like Jon Belushi in the Blues Brothers when the light hit him at Triple Rock, that's what I felt like, AWWW that's it, that's what I wanna do. Immediately after the show I went up and introduced myself to Matt Walsh and Amy Poehler and said, "I'm Rob and I want to take classes here and I want to start right away", and they were very nice and very gracious and so I did. I started taking classes there at UCB and I spent the next seven years at UCB. I literally would spend as much time as I could there. I would go straight from the Marine office, straight down to wherever we going to rehearse or do a writing group, sometimes I would peck other peoples shows, just doing the lighting and sound so I could be around the theater and see other shows and meet people and learn. I took all three levels. At that time UCB was only offering three levels, and I took them all twice, just so I could experience every teacher. At the time the original four UCB'rs were the only teachers. The teachers were Matt Walsh, Amy Poehler, Matt Besser and Ian Roberts, and I got to take all of them, multiple times. It was an amazing experience, and I learned from the best in my opinion. Eventually I started coaching other teams and teaching at the UCB as well. I remember I was on a house team with I think some of the most talented comedians out there; Paul Scheer, Rob Huebel, Owen Burke, Chad Carter, Jackie Clarke, Danielle Schneider and we were all on the same team. And then Nick Kroll was around and Jack McBrayer, and just working with these wonderful wonderful people and getting to do comedy with them for that long. We put up sketch shows, we did improv shows, we would do midnight improv jams for nine drunks just as long as we could get on stage and improvise. We never got paid a dime, but it didn't matter because we were getting all this stage time that is invaluable and we were learning and growing and developing…and I'm sorry I'm probably rambling a bit here.
SO: No it's great! You just answered most of my questions! And really I find the UCB community, and group of people that came from UCB, just unreal, as you all have stayed so close and still collaborate on things to this day.
Rob: Absolutely. Some guys go golfing, some play poker, they find ways to bond, and we all get back together and improvise. We put on a show every Wednesday, the Facebook Show, and last Wednesday we were all just sitting around talking about how much we love doing it. And it gives us a chance to all get back together and just play. I think so highly of all those guys.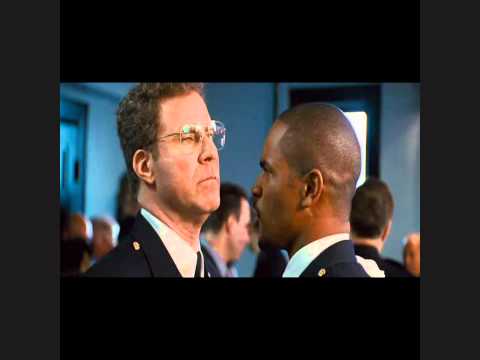 SO: What would you consider your first big break as far as comedy and acting goes?
Rob: Well Conan O' Brien saw me down at the UCB and was nice enough to bring me in for several bits. Whether it was a security guard, or guy in audience, I think I did over 20 appearances on Conan. He gave me my first taste of working, but I think my big break was Saturday Night Live.
SO: What was your experience like at SNL?
Rob: It was great, it was a dream come true. Remember when I told you when I quit flight school, and I wrote down in a book the things I'm going to accomplish? This is my Oprah story, I'm gonna lay it on you. I wrote down in this book, and to me at the time, quitting flight school was so hard for me, again I'd never quit anything in my life, it wasn't sitting well with me to quit, so if I'm going to quit, it has to count. The first thing I wrote down in this book was that I'm going to get on Saturday Night Live. I wrote that down in 1994, in September of 1994. Then in September of 2004, ten years later, I got on Saturday Night Live. It was almost to the day that I had written that down. And it took ten years. When I wrote that, I was a First Lieutenant living in Corpus Christi, TX, who had never done anything on stage aside from in college, and had never done any comedy on stage, and I just thought I'm gonna find a way, and then ten years later it happened. So that's my Oprah story.
SO: That's truly amazing. Really love hearing that. Once you got to SNL, what was it like?
Rob: It was a fantastic experience; I wouldn't trade it for the world. Well there was some good and bad, that place is not the sanest place to work. But it was a dream come true. Standing on that stage and looking back out at the cameras and audience and waving goodnight instead of being an audience member or on my couch looking at all the people waving goodnight, that was surreal. Getting a chance to do some of my characters or impersonations, I think I did five impersonations and got a couple characters on, and I wrote some sketches that actually made it to air, so by all means I had a pretty successful first year. I think the problem was that I was the only guy hired that year, and when you're on a cast of 14 it's a little tricky. It was a short lived experience but one that I would never trade.
SO: I think it's important for readers, and just people in general to know, because it's inspiring, but when you were writing the things you wanted to accomplish in that book, making such a difficult decision, what made you go through with it? How did you know? Was it a gut feeling? Especially with not having much experience performing, especially stand up.
Rob: Well, (laughing), I thought I was kind of funny. I seemed to make people laugh. But it was all raw. I didn't have any education in comedy at the time. So I felt like if I could find a way, or somebody to guide me or teach me, turns out that ended up being UCB, but I thought if I had that guiding force I could have a chance. And also the gut feeling. You start asking yourself questions, "If not me, who?" "If not now, when?" And then you just go for it. That's the beautiful thing about this country; if you have a dream, go for it. If it doesn't work out, try again. If that doesn't work out, find something else. It's a wonderful place to live.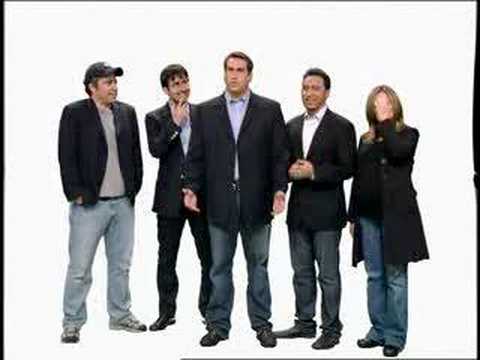 SO: Tell me about "The Daily Show."
Rob: Once SNL was over I had a deal with NBC to write a pilot for them, Rob Huebel and I actually. So we wrote it, and it didn't go, as is the world of pilots. During that time frame I got a call saying, "Hey they might be looking for a new correspondent at The Daily Show, would you like to audition?" YES. PLEASE. So I put myself on tape here in LA, and then I didn't hear anything for probably a month or two, so I thought, "Well, I guess that didn't happen." And then I got a call saying, "Hey Jon [Stewart] likes your stuff, he wants you to come out an do an in studio audition." I got a little nervous but thought it was great, and was really excited that I had made it to the next stage. I flew out to New York and went in to the studio and met the producers and some of the writers, and then they put me in green room, and in the green room right next to me was someone else who was auditioning. They brought the other guy out first and they did his thing, and I actually never even saw who the other person was. And then they brought me out, and I was nervous, I wanted to do well, I knew the show and had so much respect for the show, and it was just very cool to be standing on The Daily Show set looking at Jon at his desk only a couple feet away. And then your adrenaline starts going, you can't help it, and I had never worked off a teleprompter before, again I'm very naïve on all this stuff. Jon was very gracious and said, "Hey do you want to do a rehearsal and get comfortable," because they give you an old story, one that a correspondent has done before, so I started just doing it, kind of practicing with the teleprompter. I was very loose and if I screwed up I just kind of rolled with it. I was incredibly comfortable because I thought I was rehearsing. You do one stand up piece with the green screen and then one desk piece where you're sitting at the desk with Jon. So during my stand up piece with the green screen, which I still thought was rehearsal, I was doing a little improv, making jokes, and totally comfortable. Then Jon says, "Okay that's great! Come over and do the desk piece!" And I thought, "Oh no! I thought that was rehearsal!" Because I was dickin' around a little bit, and so now I'm freaking out, I'm not saying any of this I'm just thinking it, but when Jon asks you to go to his desk you go to his desk, because it's Jon's world. So now, I sit down for the desk piece but all I can think about is the stand up piece, and how I was dickin' around and I thought that was rehearsal and oh I want another shot at it and oh my God, so now I'm panicking, I'm out of my head, I'm not focused and then we do the desk piece. As I'm doing the desk piece all I'm thinking about is the stand up piece. But I managed to get through it, and I guess it went pretty well. Jon was very enthusiastic, saying, "Thank you so much, thanks for coming in.." and all that. And I thanked him and as I was leaving I just had that awful defeated feeling of I just pissed it away, I just fucked away my golden opportunity. And I remember I got really sad, and I went back to the green room, thinking about how there wasn't a lot of work out there, and at this point I had a wife and a daughter I had to provide for.
When I got back into the green room I called my wife, and I said, "Honey I think I blew it. I'm so sorry, I know I blew it, but don't worry because I think I can go back on active duty, I promise we won't starve." And it was at that moment, in the green room, that I was absolutely prepared to go back on active duty. Then the producers came in and I had my head down, I didn't want to be seen, I just wanted to hide somewhere. But I was trying to be respectful and gracious and nice and engaging but at the same time in my head dying a thousand deaths. But then they sat down and they start talking to me, and talking and talking, and we were having just a conversation but it was very, I don't know, I just remember thinking why are they talking to me so much, can't they just send me away? Then at the end of the conversation they said, "Jon thought you were great, we thought you were great, and we would like to know if you would like to be a correspondent on The Daily Show." And at that point I really embarrassed myself, because there were ladies in the room and I don't want to come off as an asshole, but I just screamed "FUUUUCCCCK YEAHHHH!" like I couldn't contain it. I immediately regretted it but I was so thrilled. Then I immediately went outside, called my wife and told her the good news, and it was just a wonderful day. I remember I couldn't sleep that night because I was so happy and so excited, and then I showed up and went to work!
I loved my time on The Daily Show, but the problem was, my family and I were in New York City after SNL, and then I moved them all out to California after we had the deal with NBC. I moved them out here in June, and I got The Daily Show in July, so my first year on The Daily Show was long distance. I was long distance from my family. I was commuting. I couldn't move my family back to New York; we just didn't have the money for it. Basic cable is great but it doesn't pay a lot. So it ended up being the whole time I was on The Daily Show, which was almost three years, my family was in California. And two and half years of community cross-country takes its toll on you and on your family. So that's why I left the show, otherwise I would probably still be on, because I loved it that much. And Jon was great. When I went to him I just said, "I gotta go home, I have to be with my family," and Jon said, "I don't know how you did it this long man, thank you so much." So we had a really good relationship and I left the show on great terms.
SO: I cannot tell you how much I love that story. It really gives me goose bumps. So are at a point in your career now where you thought you would be? You are in more and more movies, getting more and more screen time, are you where you want to be?
Rob: You know I don't know. Here's what I learned after SNL: When I got on SNL I thought, "Yes, this is it, I'm off to the races," and then you get fired, and you think, "Oh, wait a minute.." And then you realize there's no finish line in show business; you never get to a place where you think, "Okay, now I've done it, now I can relax." That place never exists. So what you do is go from gig to gig, and you hope they are good gigs, and you hope when you do them you do a good job.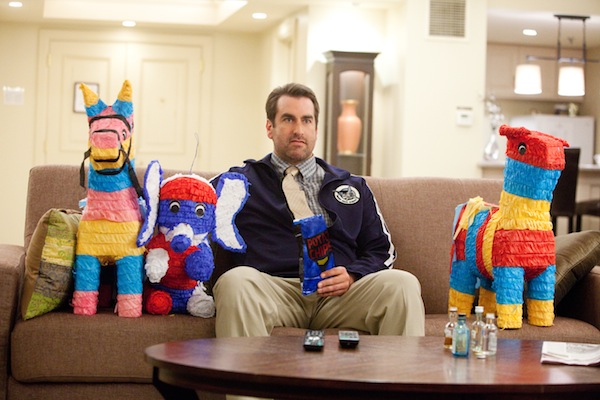 SO: I'll end it on what will probably be the hardest question for you to answer: You have one AC/DC song, only one, to listen to for the rest of time, which one do you go with?
Rob: Wow. You can't put that kind of head on me! That is a lot to ask a man! The intro to "Highway to Hell" gets me so happy; the intro to "TNT" makes me want to go play sports or fight..but one song…
SO: I think you're looking for the intro to every AC/DC song ever made put into one song!
Rob: A melody of AC/DC song intros! I love it. Put my feet to the fire, the one song that instantly puts me in a good mood, makes me want to dance, and have fun, and brings back all good memories would probably "You Shook Me All Night Long." But that's only because you're allowing me one song on a desert island.
SO: Oh it will be known I had to twist your arm and beg it out of you. That's just deep hard core question asking right there! Thanks so much Rob, it was beyond a pleasure.
Rob: Thanks David!
____
SO Note: See Rob now in Tom Hank's movie Larry Crowne, look for him in the upcoming hilarious "NTSF:SD:SUV," Drew Barrymore's Everybody Loves Whales, and next summers 21 Jump Street. Also follow him  @RobRiggle.