Thanksgiving is tomorrow which means the best time of time of the year has arrived. It's the time when Christmas specials play on TV all day long! But before diving into A Christmas Story, Home Alone, Muppet Christmas Carol and It's a Wonderful Life, let's not forget about the Thanksgiving specials. There my be fewer of them and let's be honest, they're not quite as great as the Christmas episodes, but they're still fun to watch. Here are our top eight classic Thanksgiving TV episodes.
8. "A Charlie Brown Thanksgiving"
Not quite as many memorable moments as "A Charlie Brown Christmas," but our favorite balding kid still finds a way to save the day and learn a lesson in the end. Plus it's always fun to watch Snoopy Frisbee throw plates of food to the guests. (Fun Fact: Each person gets served two slices of buttered toast, some popcorn, pretzel sticks and a few jelly beans.)
7. "The Bob Newhart Show" – Moo Goo Gai Pan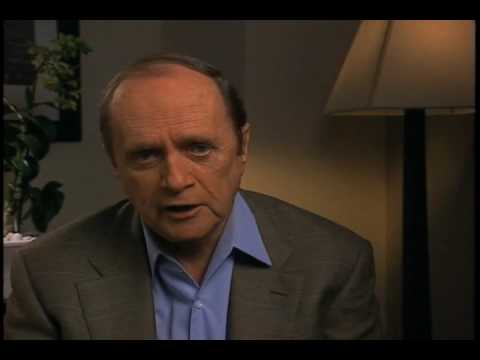 One of the best televisions shows ever,  "Over the River and Through the Woods" has a classic moment known as the  Moo Goo Gai Pan bit. Here's an interview with Bob Newhart talking about the famous bit.
Check out his entire interview at EmmyTVlegends.org HERE. Look for the Thanksgiving episode of "The Bob Newhart Show" over on Hulu.
6. "The Brady Bunch" – The Un-Underground Movie
Maybe it's not as famous as the Hawaii or the Marsha gets hit in the face with a football episode, but it's good quality Brady fun. As Greg directs the family in a homemade pilgrim movie they (shocking) learn a valuable lesson.
5. "Cheers" – Thanksgiving Orphans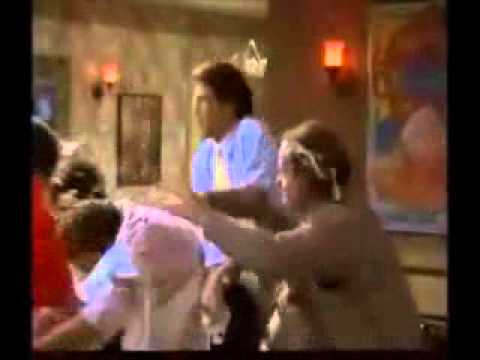 Most of us (especially comedians) have been Thanksgiving orphans. And most of us have WANTED to be a part of a an awesome food fight. Now if this could also happen with the cast of "Cheers," it'd be a perfect world. (Fun Fact: In this episode we actually get to see Norm's wife Vera who is played by George Wendt's real-life wife Bernadette Birkett.)
4. "Friends"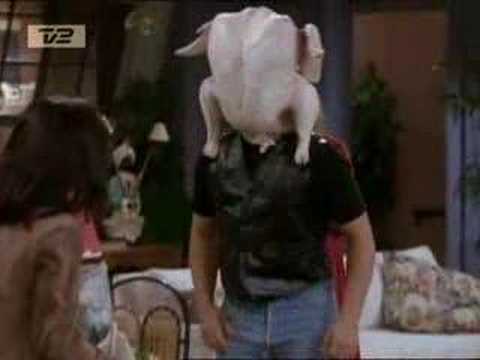 Though more of a favorite moment than episode, I can never look at turkey anymore without wanting to put my head in it. Why wasn't there "A Very Special Salmonella" episode after this?
3. "Everybody Loves Raymond"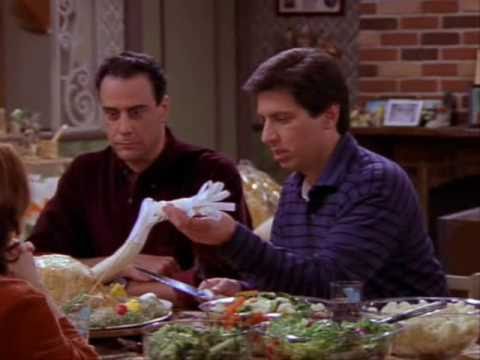 We've all got our vegan friends. We can all identify.
2. "WKRP in Cincinnati" – Turkey's Away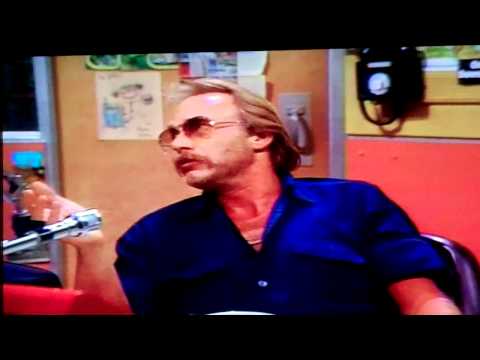 Known on many lists as the number one Thanksgiving TV episodes ever. Check out some cool behind the scenes details about the episode "TV Guide named it as the fortieth best television episode of all time" on The Classic TV History Blog HERE.
1. "South Park" – Hellen Keller! The Musical
Thanksgiving done so right can only be done by the people who do Thanksgiving so wrong. Watch the entire hilarious episode in all it's glory at South Park Studio HERE.
____
SO  Note: Did we miss your favorite Thanksgiving episode? Tell us on Twitter @Serial_Optimist!