The State of the Union is a constitutionally mandated address that the President gives to a joint session of Congress every year. It's his opportunity to set his agenda for the upcoming year and use his bully pulpit to engender popular support. In the Twitter age, it's also an opportunity for a lot of people to make funny little jokes about the pomp and circumstance of the event. Here are some of the best tweets of the night.
____
____
____
____
____
____
____
 *Many people noted the, shall we say, dour disposition of tanned-person (and Speaker of the House) John Boehner.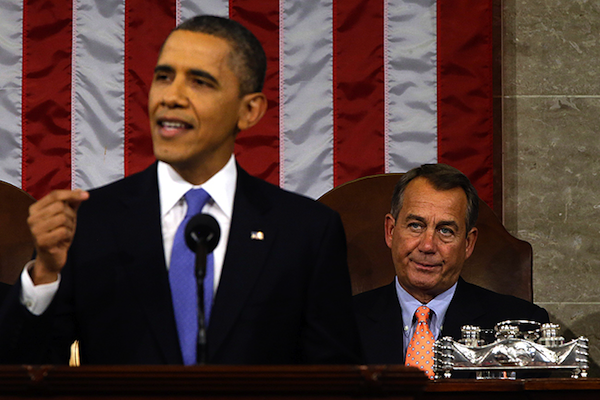 ____
____
____
____
____
SO Note: Did you watch the State of the Union? Tweet us your thoughts @Serial_Optimist.