Black Friday is just one week away. Actually, thanks to corporate greed, Black Friday is now six days away, as many retail stores are starting Black Friday ON Thanksgiving Day - BOO!
Anyway, to inspire your holiday gift list we've got the weird, the horrible and the awesome must have (or not) toys of the season.
Playmobil: Security Check Point
Now your kids can make life miserable for others too! Because you know, the security screening line at the airport is so much fun. This "collectors item" is only $159.95 on Amazon. *Harassment, groping, and secret nudity not included.
Harry Potter Vibrating Broom
Totally inappropriate… unless you're over the age of 18.
Girls vs. Guys Ultimate Battle
Really, still? Sigh.
Battle Babies
Ok, this one is kind of awesome. Confusing, but awesome.
My Cleaning Trolley
We might as well teach our children the skills they'll need when they drop out of high school.
My Little Pole Dancer
Better yet, let's teach them a skill they can REALLY use.
Hazardous Materials Team
Playmobil: Making toxic waste fun again! Coming soon, "Deep Water Horizon Oil Spill Team" and "Deep Water Horizon Oil Spill Law Firm," complete with lobbying team and real working shredder. *Morals not included.
The GR8 TaT2 Maker
Luckily, your child's first tattoo kit comes with a needle cleaner and a Japanese translator to tell them what the tramp stamp REALLY says.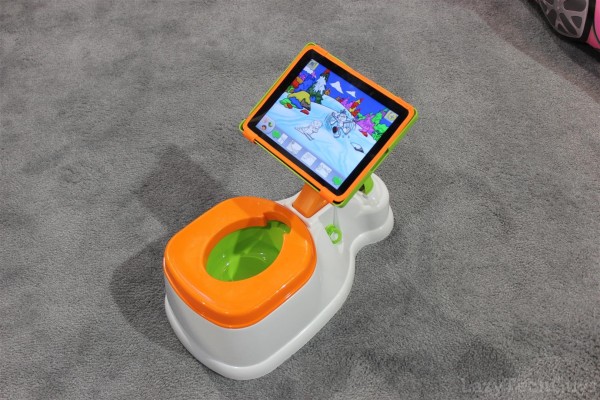 iPotty
No. No. No. Come on, you technology addicted, lazy F*CKS. No!
The Shape Shifter
The only thing getting punished with this toy is your child's innocence.
Baby's First Baby
Wait, what?!
Shave The Baby
Yay! Now you can shave your baby just like mommy!
GoldieBlox - Rube Goldberg, & Beastie Boys "Princess Machine" (a concert for little girls)
And this one is truly awesome! "A toy company out to show the world that girls deserve more choices than dolls and princesses. We believe that femininity is strong and girls will build the future — literally."
____
SO Note: Find GoldieBox toys at goldieblox.com. Vote for their commercial to be featured during The Super Bowl HERE! Find the rest of the toys by your damn self, you weirdos. Share your favorite weird, horrible and awesome toys with us @Serial_Optimist!