Everyone looks for a New Year's Eve party. The ball dropping, the balloons, the confetti floating down on kissing lovers and popping champagne corks celebrate the end of one year and optimistically look towards the next. So what better way to ring in the New Year than a festival featuring some of the hottest, most ear-blasting DJs in the world? Lights All Night (LAN) is a three-day festival featuring internationally famous DJs like Tiesto, Calvin Harris and Avicii, as well as excellent DJs like Bassnectar, Zeds Dead and Nero, along with dozens more. The festival consisted of three stages—one of them a massive outdoor tent—that would feature dozens of acts and over 50,000 attendees.
With a few bucks in our pocket and hours of driving ahead of us, my partner Rachael and I made the trek from northern Oklahoma to northern Texas on December 30th. We skipped the first day for financial reasons—we didn't want to pay a hundred fifty bucks to see a lineup highlighted by Tiesto and Markus Schulz—and arrived at our hotel in the early afternoon, with plenty of time to get ready for our first target of the night: Bingo Players, the electro house duo whose hit "Cry (Just a Little)" is currently being mangled in the Top 40 thanks to the addition of a dull layer of uninspired lyrics superimposed on the rambunctious little tune by Flo Rida.
We arrived at Fair Park later than we'd intended, though we had little trouble finding parking. Rachael wanted a snack before we went in, so we stopped at a gas station across the street from the park. The cashiers behind the counter looked with equal parts suspicion and curiosity at the LAN attendees flowing in and out of their store: women wore fishnet leggings and furry boots, pasties and brightly colored wigs. Men wore biking shorts, bathrobes and latex body suits, while both sexes were decked to the brim with neon plastic jewelry. The entrance to the festival was short and painless, and we quickly made our way to The Hangar.
The Hangar is what it sounds like—an airplane hangar. Ostensibly used to display classic automobiles during the Texas State Fair, today The Hangar was lined with booths selling pacifiers, electronic t-shirts and outrageously overpriced Bud Light and water. We weaseled our way into the middle of the small, but growing crowd and settled in for Bingo Players. Their set was solid; they played their big hits, like the aforementioned "Cry (Just a Little)" along with a stellar remix of their ubiquitous club hit "Rattle."
____
Bingo Players Making People Bounce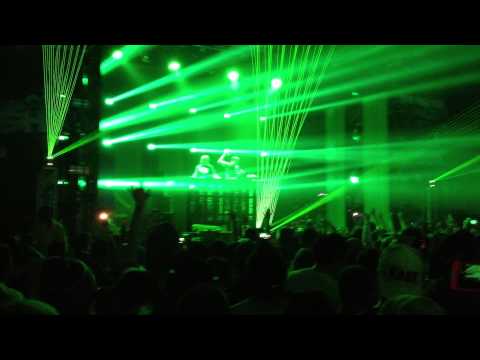 ____
After Bingo Players ended their set we headed over to the Main Stage to see A-Trak­, the house DJ largely known for founding Fool's Gold Records, and working with artists like Kanye West, Danny Brown and Kid Cudi. A-Trak's set was the weak link of day two: he largely played it safe and just played his own tired remixes of songs like the Yeah Yeah Yeahs' "Heads Will Roll" and Kanye West's "Stronger." The crowd was energetic and enjoyed the set, but Rachael and I weren't enthralled and left fifteen minutes before the end of his set to get spots for the next act.
____
A-Trak Does Kanye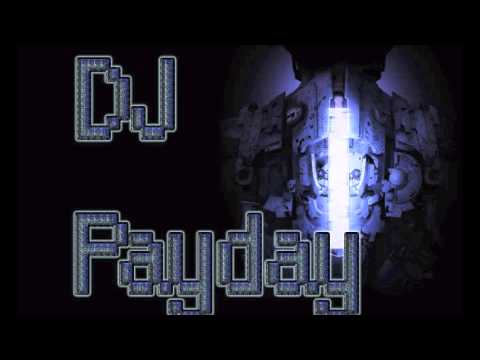 ____
Back at The Hangar, Zeds Dead was setting up for their 9:15 set. Since there was about a half-hour gap between the previous artist and Zeds Dead, the crowd was mostly milling around in the back of The Hangar, sitting in circles on the floor and waving gloves equipped with flashing fingertips in front of the faces of entranced girls wearing gossamer tutus and Yoshi backpacks. This might be a good time to point out that drug use is prolific at Lights All Night. During every set we went to the smell of pot smoke mingled generously with air salted with sweat. In one brazen display during Zeds Dead's set a man wearing a neon green hat reading "Have You Seen Molly?" walked through the crowd, hawking his wares like a cigarette girl in a 1940s casino. "Who needs molly?" He shouted over the thumping bass, "I got your molly right here! Just twenty bucks a cap!" A dozen feet away a couple of Dallas police leaned against a railing on the raised VIP railing, wearing bright orange earplugs, looking bored. Despite (or perhaps because of) the rampant drug use, the crowd was almost uniformly friendly and well behaved, more willing to offer a smile and small talk than a scowl.
Zeds Dead blew the roof off the house, utilizing the thousands of watts of speaker power to literally shake The Hangar with stellar renditions of "Rude Boy," "Bassmentality" and their throaty grumble of a remix of Blue Foundation's "Eyes on Fire." Their utilization of pyrotechnics and a well-choreographed laser show made their set one of the highlights of the festival. In fact, their set could only be topped by the headliner of day two.
____
Zeds Dead Makes Dallas Make Some Noise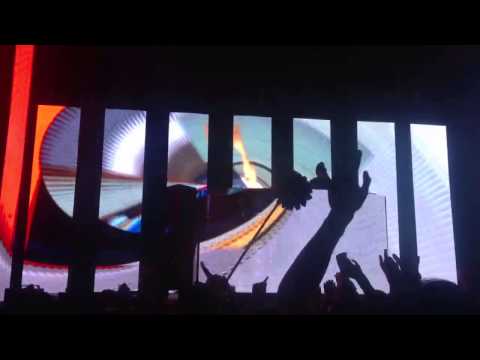 ____
Zeds Dead broke the night wide open, but Bassnectar sent everyone home with their ears ringing and visions of ten thousand screaming fans step-dancing through their head. Bassnectar started his set at 10:30 on the mostly open-air Main Stage with temperatures settling at around 25 degrees outside. But minutes into his set the cold was forgotten as fans danced in unison to the pink elephants marching across the stage, while apocalyptic screeches rang into the chilly Texas night like Dementors. Other highlights of Bassnectar's set included live remixes of his hip-hop single with Lupe Fiasco, "Vava Voom," Dead Prez's "It's Bigger Than Hip Hop" and original tracks like "Bass Head" and "Timestretch." Bassnectar delivered the best set of Lights All Night, far outstripping even the excellent set we'd just seen Zeds Dead deliver.
____
Bassnectar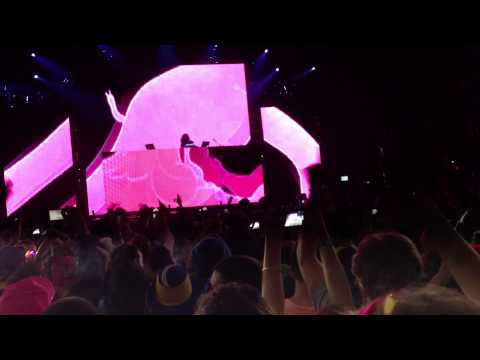 ____
Though Fair Park is a better venue than last year, when Lights All Night was held at the Dallas Convention Center, fans have been vocal about the constraints the city placed on the event: namely that the show had to end by midnight. To try to keep the party going, LAN held official after parties at nearby clubs on each night of the festival, featuring some of the biggest names available. We decided to check out the after party on night two, which featured Zeds Dead. Unfortunately LAN didn't try to pacify their fans and instead used the additional event as a way to make more money. Tickets to the party were twenty dollars each, and the line so long that most fans had to stand outside for close to two hours before they could get in. For Rachael and I, this meant that we missed every act except the closer, Zeds Dead, and were only able to catch about half of their set. Compared to the otherwise well-run event that Lights All Night put together, their after party was a disappointing affair.
Day Three
Lights All Night swore they'd kept the best for last when New Year's Eve rolled around. Sander Van Doorn, Axwell, Crizzly, 3Lau, Diplo, 12th Planet and Nero were just a few of the acts making Fair Park's electric meter spin like a pinwheel. Unfortunately physical limitations forced us to schedule our day very carefully, so we had to miss a few of the bigger names.
Our first concert of the night was Chicago's Krewella, a trio made up of a woman who liked to shout at the crowd to "get your fuckin' hands up!" during songs, another woman in a skeleton shirt who had lots of hair that she liked to whip around, and a guy wearing a cut-off Suicide Silence t-shirt who seemed largely expendable. That said, Krewella was definitely the find of the festival for me. I'd only ever heard one of their songs (which I listened to in order to decide who to see at LAN), and it struck me as solid, but nothing mind-blowing. The energy they brought to their live set was amazing. The trio seemed genuinely excited to get to play the Main Stage and they took every advantage, despite the fact that their light show was muted by bleeding rays of setting sun that washed over the backs of the crowd. From time to time the two women (who, in a departure from the sample-happy norms of electronic music, provide the vocals for their own songs) would descend from their turntables and sing at each other, aggrandizing the crowd and generally kicking as many asses with their music as they were able to. They've only released one EP, but if they can apply the kind of energy they showed at LAN to their recorded work I expect big things from Krewella in the next few years.
____
Krewella – "Killin' It"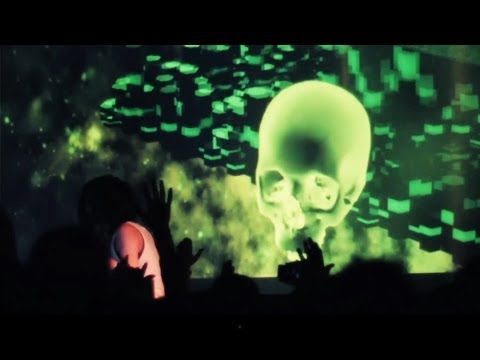 ____
Darkness had fallen on Fair Park by the time Krewella ended their set. Appropriately, since the next artist on our schedule was Figure, the nearly un-Googleable dubstep producer famous for releasing several EPs filled with songs devoted to villains like Michael Meyers, werewolves and other diabolical beasties. His set was filled with grimy drops backed by echoing howls that seemed perfectly suited for the transition from day to night. Figure is a talented DJ, and his recorded songs are fairly generic, but he knows how to string together a set: His lights show was creative and vibed well with his music, especially an even-more-bleak-than-the-original remix of "Smells Like Teen Spirit." Still, Figure is going to need to put more effort into engineering creative beats and drops if he wants to make it to the next level.
____
Figure – "Frankenstein"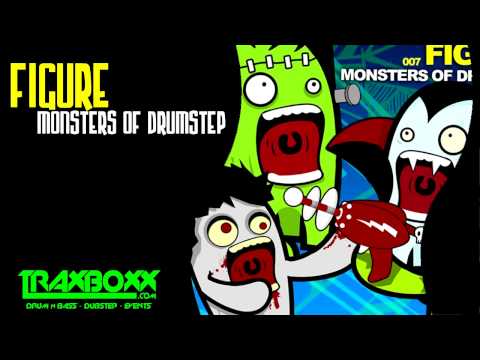 ____
By the time we left The Hangar to head to the Main Stage to see Austin's Ghostland Observatory, the two-piece band was already fifteen minutes into their set. From across Fair Park we could hear the Anthony Kiedis-flavored wails of singer Aaron Behrens. As we entered the stage all we could see were lasers and strobe lights obscuring the foggy red haze covering the stage. I hadn't expected to like Ghostland, who play an odd blend of synth-electro, simple beats under echoing chants and a healthy dose of Mars Volta-esque noodling. But their show was really something special. The show was rife with eight minute guitar solos by Behrens, backed by the Casio keyboard warbles of cape-wearing synthesis Thomas Turner while every single light on stage flashed in a manic display that dared epileptics to open their eyes. On a home stereo, without the benefit of a hypnotic light show, it'd be hard to see the appeal in Ghostland Observatory, but their performance at LAN is what I'll always picture whenever old hippies talk nostalgically about going to see "Laser Floyd."
____
Ghostland Observatory – "Dancing On My Grave" Remix
____
Almost immediately after Ghostland Observatory left the stage, superstar DJ and Justin Bieber producer Diplo took the Main Stage. After a few fairly bland songs that anyone who's ever been to a club has heard a thousand times, Rachael and I decided to take off. Diplo isn't a bad producer, per say, but he's so profoundly safe and bland that it's not hard to see why he's the beatmaster-on-call for every Top 40 pop star.
____
Diplo at LAN
____
After being rained on by Diplo for half an hour, we abandoned the Main Stage to catch the last hour of 12th Planet's set in The Hangar. 12th Planet's show was themed like a horror movie: ghoulish cartoon faces drifted across the stage's screens, licked by fire (sometimes cartoon, sometimes blasting from the cannons at the front of the stage) and his songs were aggressive and dark. When we arrived at his set there were only about two hundred people at the show, but before long the numbers swelled to several thousand. The expanding crowd seemed to buoy 12th Planet's spirits, standing on his DJ booth and declaring that Dallas has "the greatest fucking fans in the world!" before leaping off and launching into a torrid stretch of energetic and engaging original songs before slowing down with the highlight of his set: his inventive remix of the "Fresh Prince" theme song, which inspired a hearty sing-along with the crowd. Unfortunately his set fizzled in its last twenty minutes with a string of far-too-similar hip-hop remixes that spent too much time building up to very little payoff. Despite the disappointing ending, 12th Planet is definitely a talent to watch out for.
____
12th Plane At LAN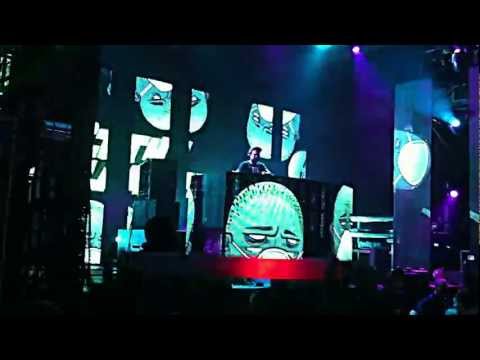 ____
The final act of the night was also the biggest, as Nero came out to a roaring crowd to play a DJ set and ring in the New Year. I'll admit, I'm a sucker for Nero. Even though I find their star-making song "Promises" to be a little too simplistic and poppy for my tastes, I still enjoy it, and like the fact that their success allows them to keep making music. And the set started out fantastic: The Hangar was packed more than any venue we'd seen, with thousands and thousands of people packed as close as they could get to the stage. And Nero delivered—for a while. The stage belched fire like a dragon, the lights sparkled and twirled like mad whirling dervishes and the speakers proudly delivered the regal, epically futuristic blasts of songs like "Doomsday" and "Innocence." For the first forty-five minutes of the set, Nero made the rave scene in The Matrix Reloaded look like a pale imitation of reality.
And then midnight came. With appropriate pomp, Nero counted down from ten, and a massive amount of confetti and white balloons dropped from the ceiling, sticking to hordes of sweaty, kissing partiers.
And then…Nero started playing "Bohemian Rhapsody"? I had hoped Nero would irreverently announce the New Year and speed forward into the future with eager revelers dancing at his heels, or hell, even just play "Auld Lang Syne" and then play the last thirty minutes of his set. But no, instead, he played the entirety—the entire five minutes and fifty-five seconds of "Bohemian Rhapsody." A song with no New Year's connotations that completely undercut the intensity Nero had built up until that point. Another fizzled-out ending from a superstar artist.
____
Nero – "Guilt"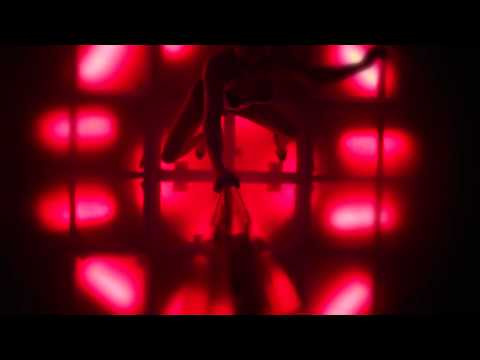 ____
The Negatives: The price gouging was consistently obnoxious. Three dollars for a twelve-ounce bottle of water in a venue that doesn't have a water fountain? C'mon. The 4PM-12AM schedules didn't end up being as much of a downer as many fans seemed to think (I ultimately didn't mind it), but the official after parties were overpriced and ineptly organized. Also the port-a-potties set up throughout Fair Park was consistently put in places without lighting. Once the sun goes down, you'd better hope your aim is good!
The Conclusion:
Lights All Night was a blast. Even though some of the artists didn't live up to my expectations (lookin' at you, Nero), the entire experience was worth it. The people—the guy with the food truck we bought sweet potato fries from, even the staff—were incredibly friendly and outgoing. The artists were top-notch, the production design, environment and vibe helped build an incredibly inclusive atmosphere that made it easy to have a great time.
____
SO Note: For more information check out Light All Night, and if were one of the many people who attended, let us know @Serial_Optimist!