Welcome to my Five Favs. This is my personal list of things I'm currently digging hard on. Like, so hard it's bleeding. I'm sure you all know the feeling. You can't get it out of your head, and you can't place it, but you LOVE IT! It doesn't have to be the newest thing out there. It could even be something you loved, left, and came back to. So, this is my list. I hope you love it and it becomes one of your five favs. Current and nostalgic all mixed together is just fun. Feel free to send in your Five Favs. BTDubs, the numbering system is in no particular order. Enjoy!
____
Ducktails – "Undercover"
Ducktails – "The Flower Lane" & "Under Cover": This band is the N.J. project of Real Estate's Matthew Mondanile. Their latest cd The Flower Lane has these two songs I totally love. "The Flower Lane" and "Under Cover" sound like 70's era pop with an indie synth flare and "Under Cover" being a little more upbeat. You can tell Ducktails knows what they're doing in creating their own sound that is uniquely theirs. SO good! Follow @mattmondanile for any Ducktails deets.
____
Grey Gardens (2009): Woah! I love this movie! I wanted to see it when it was first out, but I didn't/don't have HBO. Thank goodness for Netflix because when the movie randomly popped in my head, I watched it and so so enjoyed it. It shows a history of "Big Edie" Edith Beale (mother) and "Little Edie" Edith Beale (daughter), high society dropouts and aunt and cousin to Jackie O. It virtually shows the answers to the questions left from the Maysles brothers documentary of the two (which I'll be watching soon) revealing their less than normal living conditions. Jessica Lange and Drew Barrymore are great in it. Please watch it for me if you haven't seen it yet.
____
The 1975 – "Sex"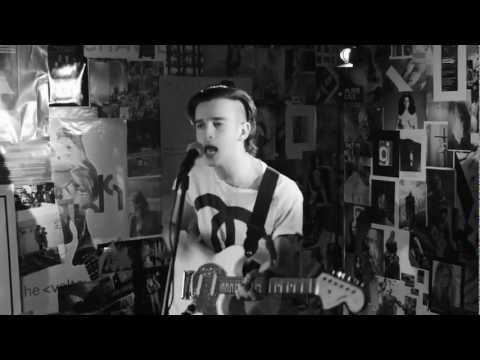 The 1975 – "Sex": Yeah, right off the bat. Sex. This song comes from their EP Sex. They're a Manchester, England band and "Sex" is such a great song. It sounds slightly like a Killers song, but with Matt Healy's own special vocals and lyrics. "…we got one thing in common; it's this tongue of mine. She said ew…" Very cool song. I keep imaging listening to it in a pick-up truck and in a black and white color font. Yeah. Follow @the1975
____
Donora – "Play Nice"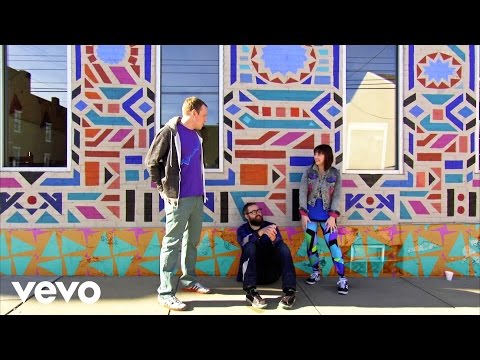 Donora – "You Dream" & "Float Away": This fun band is from Pittsburgh. Their style is indie pop rock and they have a new EP out Play Nice which is where you'll find these songs. "You Dream" and "Float Away" sound like a spacey dream pop Katy Perry. Their lead singer, Casey Hanner, echoes beautifully in the chorus'. She's great. Next time you host an 80's theme party, which I know you will, play these fun numbers. The songs are hard to come by but are on spotify if you have trouble finding them elsewhere, or just buy the EP! Follow @donora
____
Haim – "Forever"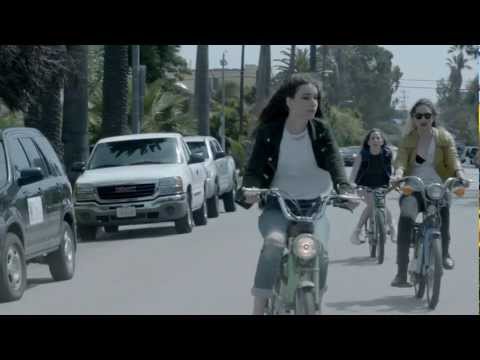 Haim – "Forever" & "Better Off": Let me be honest for a second. I didn't want to like this group. I don't know why, I think it's because everything I like expects me to like them. I wanted to be fair though, so I finally listened to their music and I think it's great! You can hear both songs on their EP Forever. It's clear this three-piece sister group, plus a drummer, really knows their stuff. Este, Alana, and Danielle are going places. You can hear the L.A. in their music, which I love. "Forever" is a real sunshine song, you know what I mean? Indie pop at its best. Follow @HAIMtheband
You can find all these songs on the lovely Spotify.
____
SO Note: Tell some of your favs @Serial_Optimist.