Came across El Sportivo & The Blooz's self-titled 12″ flipping through albums this morning – it was a swag album I picked up durning CMJ last year at the White Iris Records Label party in Lower Manhattan where El Sportivo played with The Dirty Palms. El Sportivo (Lewis Pesacov) has also produced tracks for Best Coast, masterminded a 16-bar rap on a Local Natives remix, and played lead guitar in Fool's Gold – a band that mingles his love of '80s pop and African music.
Slowdance, Line & Circle and Cuckoo Chaos performed that night too, with DJ sets by Luke Jenner (The Rapture), Telepathe and Computer Magic.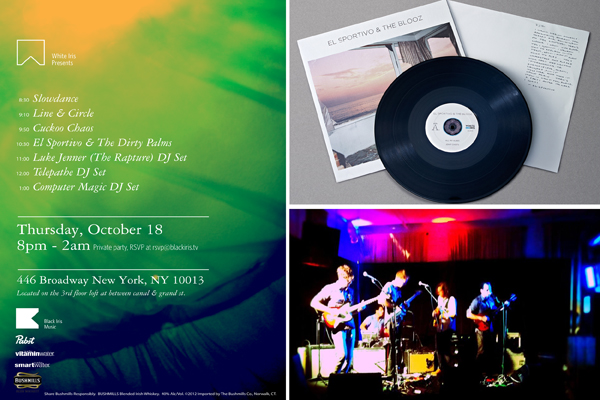 Download their single, "Waking World" free from Rolling Stone, and check out El Sportivo & The Dirty Palms January 30th at Glasslands Gallery in Brooklyn. They will be playing with Palma Violets.
Here's a favorite track off the album …
El Sportivo & The Blooz – "Clover"

____
SO Note: His us up @Serial_Optimist and let us know what you think, and for more pics from the band check them out here!