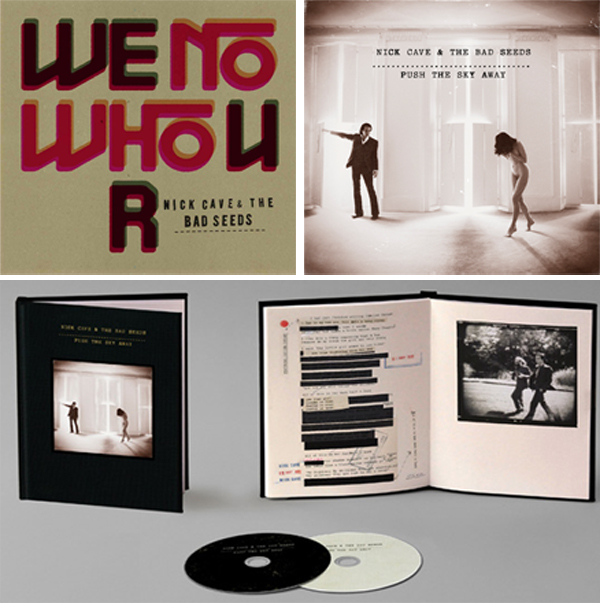 Ominous and intensely seductive as only Nick Cave & the Bad Seeds can be, "We No Who U R" – the first track from the band's forthcoming LP, "Push The Sky Away" – is a brooding exploration in anonymity and paranoia. Cave's haunting lyrics are offset by video directed by Gaspar Noé (Irreversible, Enter the Void) of a shadowy figure unnaturally moving through woods. "Push The Sky Away", their fifteenth studio album comes out February 18th. Pre-order your copy via their website or go to iTunes and purchase this track now.
"Well, if I were to use that threadbare metaphor of albums being like children, then Push The Sky Away is the ghost-baby in the incubator and Warren's loops are its tiny, trembling heart-beat."
-Nick Cave
Warren Ellis also co-wrote with Cave the score for West of Memphis, which is in theaters January 10th nationwide. NC&TBS will be touring the US in March.
Nick Cave & The Bad Seeds – "We No Who U R"
____
SO Note: NC&TBS Band photography by Cat Stevens – no, not that Cat Stevens aka Yusuf Islam, but Cat Stevens the rock photographer – check out her photo/music/fashion blog.