It is so sweet to finally see the adrenaline-packed indie rock duo, Matt and Kim, finally getting the recognition they deserve. I've been hearing their tunes blasted on local radio on a regular basis now and they've been playing with some impressive company. The equally awesome Passion Pitt just kicked off a tour with the duo, which will run through early March. Just some of the venues they are scheduled to play at include State Theatre in Portland, Bill Graham Civic Auditorium in SF, The Orpheum Theatre in Madison, WI, UIC Pavilion in Chicago and Madison Square Garden in NYC. While Matt and Kim were performing on the Lightning tour the cameras captured their every move. The "Lightning Tour" documentary shows behind-the scenes footage of the duo as well as interviews with the band and their crew. It is off the hook! We can't wait to hear what's next for this rhythmic powerhouse.
____
Matt and Kim Lightning Tour Documentary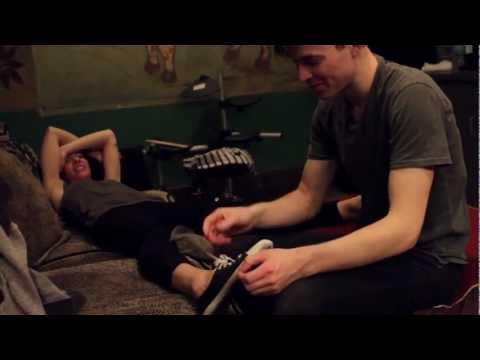 ____
SO Note: Tell us your favorite Matt and Kim songs and be sure to get the latest band news on Twitter @mattandkim.