Did anyone else think that Robin Thicke/Miley Cyrus/2 Chainz performance was completely out of left field on Sunday night? Well, apparently we all thought wrong. Wait………………….
See? Duh you remember. Well Robin just released his new music video for the [explicit] song "Give It 2 U" featuring 2 Chainz, twerking and–you guessed it–giant foam fingers. We are living in a Robin Thicke world, surrounded by huge red font, hashtags, GFF's (that's what we're calling giant foam fingers now) where the king himself can pull down his sunglasses just a bit and look like, a damned fox, a handsome tall glass of fox. Without further ado, here is the masterpiece itself:
Robin Thicke – "Give It 2 U" ft. 2 Chainz and Kendrick Lamar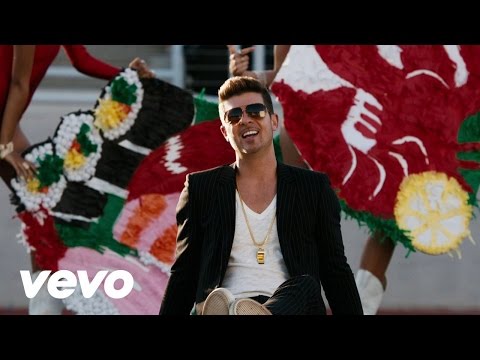 ____
SO Note: I still don't know how to twerk. Teach me how! @MerelyGrace.