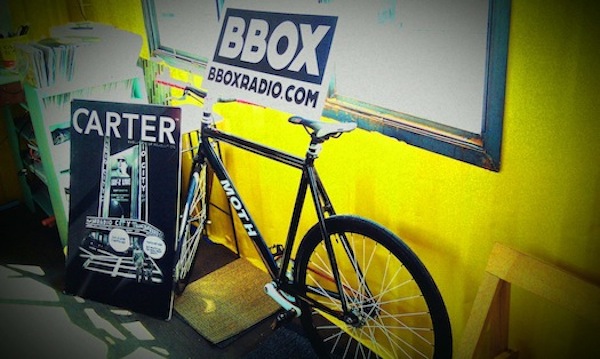 BBOX Radio, a Brooklyn-based, freeform Internet radio station launched its inaugural fundraising operation today through Kickstarter, an Internet funding platform for creative entrepreneurs. BBOX broadcasts live out of a recycled shipping container at the new Dekalb Market. Read on to get in the know on all things BBOX.
____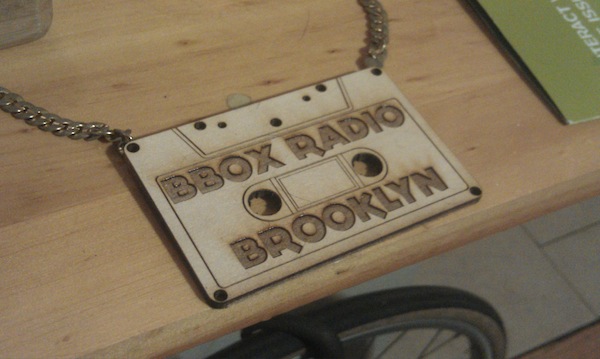 ____
BBOX got its start in Urban Space's "Not Just a Container" competition this past spring, which asked entrants to develop the most creative and innovative use for a shipping container at the Dekalb Market. The creative team that authored the winning BBOX Radio proposal included a museum exhibit designer, graphic artists, and a web engineer, among others. With support from the Brooklyn incubator, 3rd Ward, and countless volunteers and supporters, the BBOX team assembled its bare-bones studio and now broadcasts live to the Dekalb Market.
____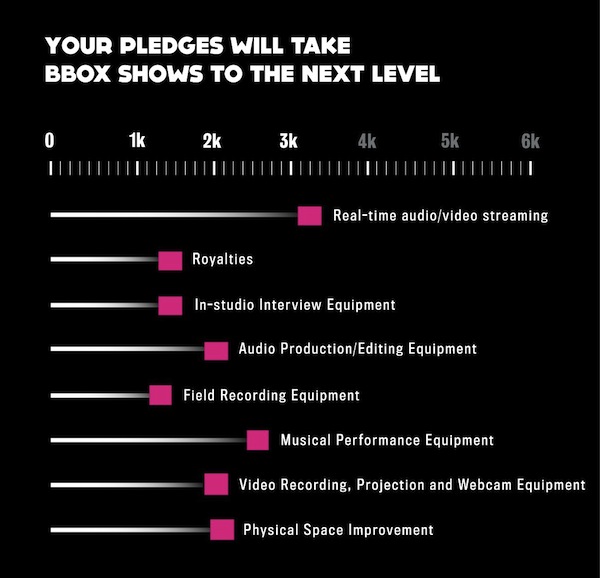 ____
The aim of the thirty-day-campaign is to raise $15,000, which will help the volunteer-run startup move its operations online and become a freeform Internet radio station that serves Brooklyn and New York City, and broadcasts to the world online at bboxradio.com. BBOX will also be a vibrant cultural hub in the Downtown Brooklyn area. The station boasts a curated gallery and outdoor and tented event space that can accommodate hundreds of people.
____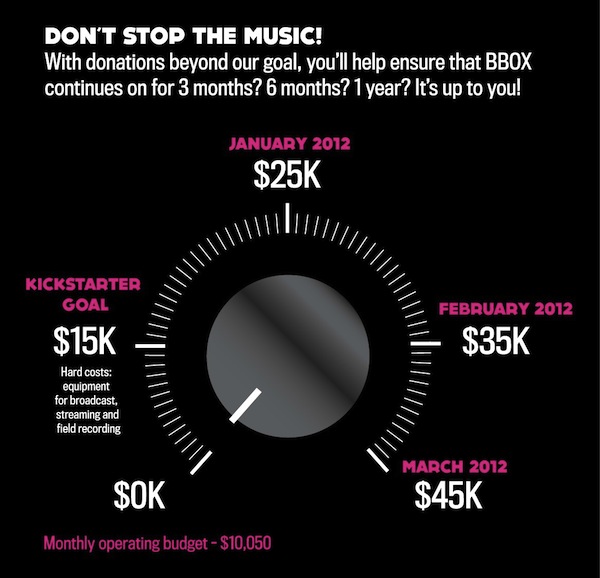 ____
The inspiration for the station is the iconic boombox of the 1980s, which, in the group's own words, had the ability to spark "an instant block party" by uniting individuals in the shared public spaces of New York City sidewalks and street curbs. In keeping with that inspiration, BBOX plans to operate as much as a physical destination as it will an online hub. The station will host its own music concerts, art exhibitions and parties out of the salvaged shipping container it now occupies in Dekalb Market.
____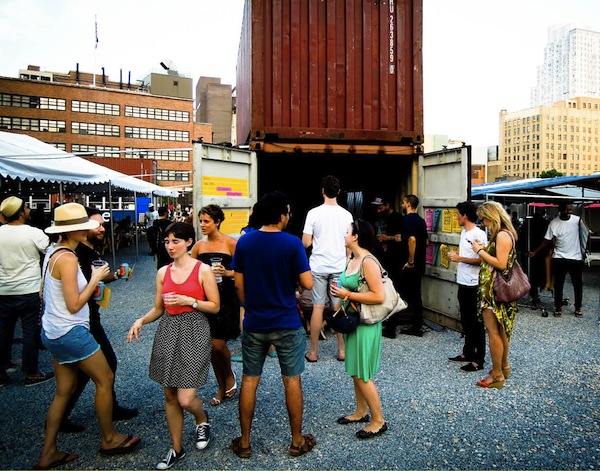 ____
The startup is developing a wide range of locally sourced, original content including:
Africa21: A show featuring the full spectrum of 21st century music from the African continent.
The ZRO Hour: The long-running underground and classic hip-hop podcast from DJ Edaye, who is taking his show to BBOX Radio.
The Many Shades of Green: An interview-based show that delves into topics of urban sustainability in Brooklyn and beyond.
Crosswave: A radio dance party presenting 80s, New Wave, Indie and Synthpop sounds.
Filmwax Radio: A weekly radio component to the Brooklyn-based Filmwax Film Series.
BBOX will also feature programs developed with community partners such as PenTales, a global storytelling network; and Carter Magazine, an organization that provides training and mentorship to Brooklyn high school students interested in journalism.
Funds from the Kickstarter campaign will cover online fees and music royalties, and provide the station with studio and gallery supplies, field recording equipment, and equipment for live events. Additional information about the station and its fundraising efforts can be found on the Kickstarter website.
BBOX will also present an end of Kickstarter concert open to the Brooklyn community on Sunday, October 16th. More information on this concert featuring a broad spectrum of music and local acts will be available in the coming days.
____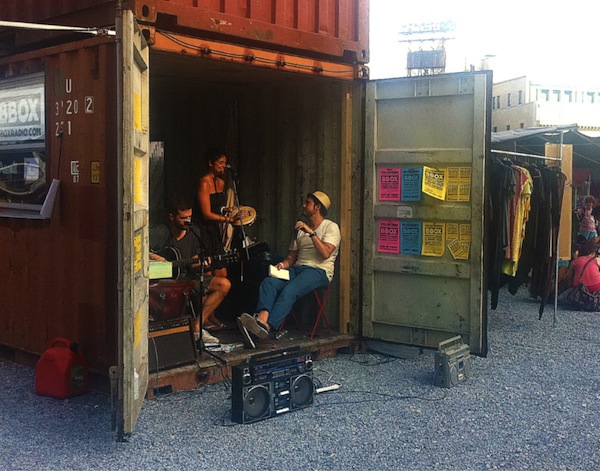 ____
About BBOX:
BBOX Radio is a freeform community radio station and venue in Downtown Brooklyn. Located in Dekalb Market, the station operates out of a recycled shipping container, and provides a forum to celebrate community, foster creativity, and explore the vibrant mix of cultures that is Brooklyn.