Welcome to the 2013 Fall TV season! where we have a lot to look forward to, and a lot to watch and wonder why so many terrible concepts managed to get the green light (remember this?).
"Dads" | FOX
Strap in, because Seth MacFarlane's taking his moneymaking machine of a brain into live-action sitcoms! "Dads" stars Giovanni Ribisi and Seth Green, and from what I can glean from the production stills, Brenda Song as a sailor? It's something like that. Ribisi and Green play video game developers whose dads (played by Peter Riegert and Martin Mull) move in with them for reasons currently unknown. In the true spirit of a MacFarlane production, people have wasted zero time to get complaining. The current controversy resides over scenes deemed racist by the Media Action Network for Asian Americans that Fox refused to reshoot. As a fervent supporter of Brenda Song since her days within the Disney Channel Original Movie circuit, I will say that "The Suite Life of Zack & Cody" was probably a more respectable gig for her. She can do better than this. Fox can do better than this. We can do better than this.
Premieres: Tuesday, Sep. 17 at 8/7c
____
"The Goldbergs" | ABC
Missing the '80s, were you? Oh, you weren't? Well, then you'll probably hate this show. "The Goldbergs" stars Wendi McLendon-Covey along with beautiful soul and personal hero, Jeff Garlin, who play parents of pre-teen Adam, who films the quirky adventures of his very time-specific family. The show's premise is drawn from creator Adam F. Goldberg's childhood, which appears to track a lot of loud prints, tracksuits, and big hair. This has the potential to be cute for maybe an episode before turning into a drawn out laundry list of '80s references everyone would have preferred to have left behind in, well, the '80s.
Premieres: Tuesday, Sep. 24 at 9/8c
____
"Mom" | CBS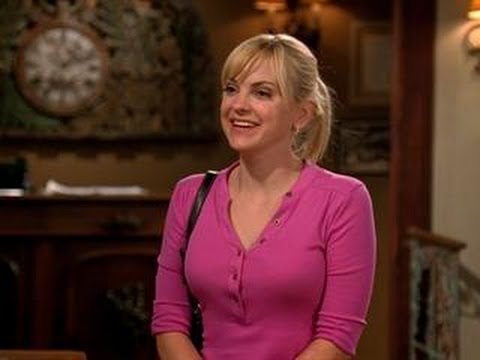 Chuck Lorre will never be done, but he definitely should be by now. But alas, we have "Mom." Starring Anna Faris as a single mother (and recovering alcoholic to boot) who moves back home with her mom (get it?!) to pull her life back together. This seems a tad dark for a CBS sitcom, but I'm sure they'll find a tasteful way to address the very heavy and real struggles that millions of people harbor in their overwhelming, everyday lives.
Premieres: Monday, Sep. 23 at 9/8c
____
"Welcome to the Family" | NBC
As what I can only presume is NBC's less thought out answer to "Modern Family," "Welcome to the Family" stars Mike O'Malley and Mary McCormack as the Yoders, a white couple whose daughter, Molly (Ella Rae Peck) who falls for and decides to marry a Latino boy, Junior Hernandez (Joey Haro). The Yoders are then forced to bond with Junior's family, whose parents are played by Ricardo Chavira and Justina Machado. Suffice it to say, the new blended family won't be without their few comedic bumps in the road! Lest we forget, however, that it is 2013, and I'm pretty sure that no parent would be concerned if their daughter fell in love with an attractive, seemingly well-adjusted Latino boy.
Premieres: Thursday, Oct. 3 at 8/7c
____
"Trophy Wife" | ABC
Are you noticing the trend of terrible family-related comedies? Will we ever learn? Apparently not, because I actually had to axe some out of this list, but congratulations to "Trophy Wife" for making the cut. Kate, played by Malin Akerman, is a wild party girl who straightens up after meeting older man Pete (Bradley Whitford) whom she subsequently marries. Kate now has three stepchildren and two of Pete's ex-wives to deal with who wouldn't cite themselves as her biggest fans. Essentially, it's a "Real Housewives" spin-off minus the wine guzzling making, awful song producing career exploits and weave debauchery, so … what's the point?
Premieres: Tuesday, Sep. 24 at 9/8c
____
SO Note: Follow Erika @erikaharwood.