Welcome to my Five Favs. This is my personal list of things I'm currently digging hard on. Like, so hard it's bleeding. I'm sure you all know the feeling. You can't get it out of your head, and you can't place it, but you LOVE IT! It doesn't have to be the newest thing out there. It could even be something you loved, left, and came back to. So, this is my list. I hope you love it and it becomes one of your five favs. Current and nostalgic all mixed together is just fun. Feel free to send in your Five Favs. BTDubs, the numbering system is in no particular order. Enjoy!
____
"Nathan for You"
Nathan Fielder: "Nathan for You" is such a good show. Yes, it's almost over now, but it's one of those quietly funny shows that sneak up on you. This show has been featured on here before, but it's totally worth mentioning again. The latest episode was brilliant. It came on last Thursday and it's called "The Claw of Shame." The finale episode is airing tonight on Comedy Central at 10:30pm. So, I suggest you watch it. Nathan Fielder has a great deadpan sense of humor. He's the kind of guy you're glad you know about. He was recently a guest on "The Late Late Show with Craig Ferguson" and he was an awkward delight. Keep an eye out for Nathan because he's one of those special funny guys. Follow him too @nathanfielder.
____
Think Again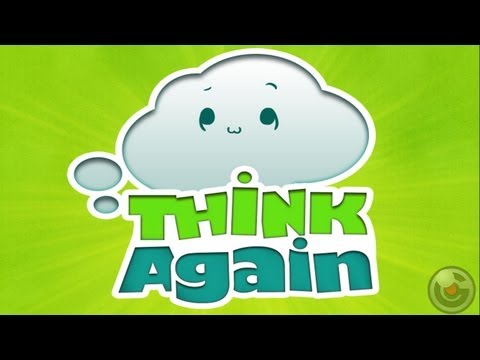 Think Again: This is a cool and highly addictive new app for Apple products from the people who brought us Draw a Stickman. It's a visual puzzle game with categories in Expressions, Entertainment, and Academic. At first it seems like it'd be simple, but the more you play, the tougher it gets. I spend quite some time of my day playing this thing. It's perfect if you're good at trivia stuff, but if you're not an expert, like me, it's still really fun. Maybe you want to download this free app now?
____
The Maine – "Happy"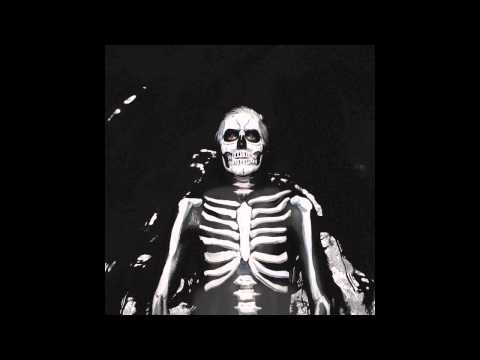 The Maine – "Happy": Ok, I'm a Maine-iac, so I was present when AZ pop rock band The Maine first released their new single off their upcoming album Forever Halloween coming 6/4. I was hoping I'd like it, and it turns out YES I DO VERY MUCH. This band has come a long way from shiny/ballad pop rock. Each new album they put out shows a shift in style, but it's still consistently good. This alt rock song is kind of pop-y but that makes it fun! The lyrics are interesting, honest, sad, and at the risk of sound too much like a fan girl, I'll stop there. But JSYK I have utter adoration for lead singer John O' Callaghan <3. Listen to it please! Follow them @themaine.
____
Elliphant – "Down on Life"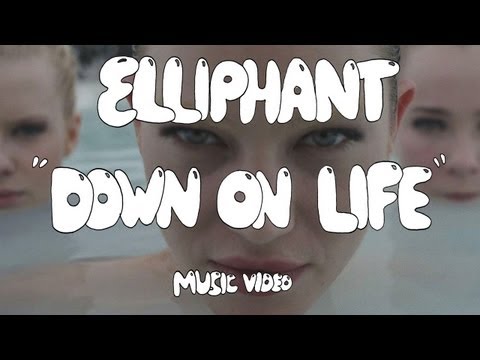 Elliphant – "Down on Life": This Stockholm group is like a mix of M.I.A. and Diplo all wrapped up in a Jamaican bow. You can find this song on their EP Elliphant. "Down on Life" is a catchy slow-mo song that, to me, sounds like first album Nelly Furtado. It's really catchy! You have to try out this song. It's so good. Also check out "Tekkno Scene" it's a little higher energy. You just feel like jumping around to it and singing along to the beeps and boops. Follow them @elliphantmusic.
____
Miguel feat Kendrick Lamar – "How Many Drinks?"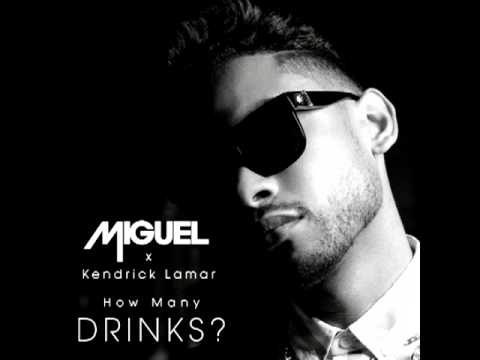 Miguel – "How Many Drinks?": This song feat Kendrick Lamar will be in your head come nighttime. You know what I mean? S'cool if you don't because all you need to know is that you should absolutely listen to this song. It sounds very Miguel, which is kinda Usher and D'Angelo mixed with his own thing. Either way, the CA native knows how to make a good R&B song. He makes me think of Prince because of his feminine aura and supreme confidence. Nothing more to that just wanted you to picture Miguel smirking at you while listening to "How Many Drinks?" And you will listen right? Follow him @MiguelUnlimited.
____
SO Note: Tell us what your current favs are @Serial_Optimist or by emailing jazmine@serialoptimist.com.