Welcome to my Five Favs. This is my personal list of things I'm currently digging hard on. Like, so hard it's bleeding. I'm sure you all know the feeling. You can't get it out of your head, and you can't place it, but you LOVE IT! It doesn't have to be the newest thing out there. It could even be something you loved, left, and came back to. So, this is my list. I hope you love it and it becomes one of your five favs. Current and nostalgic all mixed together is just fun. Feel free to send in your Five Favs. BTDubs, the numbering system is in no particular order. Enjoy!
Brent Morin: Brent had a spectacular set on "Conan" this week. He's super funny and has a lot of awkward moments. He spoke about the bad experiences he has when asking pretty girls out. Which prompts a girl to say he has a "tempurpedic body." Hilarious. Another great joke is when he explains his inability to walk and talk at the same time. Please do yourself a favor and watch this video. And watch his couch time with Conan. They talk about Brent's experience as a P.A. for Conan. Brent's one funny, talented, awesome guy. Follow @BrentMorin and on Vine (he's pretty great on there).
[youtube width="600″ height="400″]http://www.youtube.com/watch?v=qt4E86CAjg4[/youtube]
Michael Cera: Michael was on "The Late Show with David Letterman" to promote his new movie Crystal Fairy, but the interview alone was the best part. He told David about a weird date he had with a girl in Chile while filming the movie he's promoting. She spoke Spanish and he's learning, but doesn't fully know it yet. Of course awkwardness ensues, including a train ride, a dog with a toilet paper roll in its mouth and being in a crowded steam room with strangers. All of this is explained in that lovable Michael Cera way. 

[youtube width="600″ height="400″]https://www.youtube.com/watch?v=DfM46XR8wGQ[/youtube]
El Ten Eleven – "My Only Swerving": This LA duo has a unique style. It's kind of like if your favorite California alternative rock band mixed their sound with an acoustic surf vibe. There's no singing, so it's all about the looped music to create a type of chorus. This all totally makes sense right? It's a nice mellow song that reminds you of a day at the beach. It's an old one that you can find on their self-titled album El Ten Eleven. No one ever said old wasn't good right? Follow them @ElTenEleven.

[youtube width="600″ height="400″]https://www.youtube.com/watch?v=OK0HvoKPskI[/youtube]
Atmosphere – "Bob Seger": This MN rap group has been around for quite a while, but this single is new. It has a calm 90's rap thing going. You know, those songs that are a little serious and almost jazzy? That's what this one is like and it screams "you're cool if you like 'Bob Seger.'" You're also cool if you like Bob Seger. So, listen to this cool one and jam out quietly to yourself. Follow @atmosphere.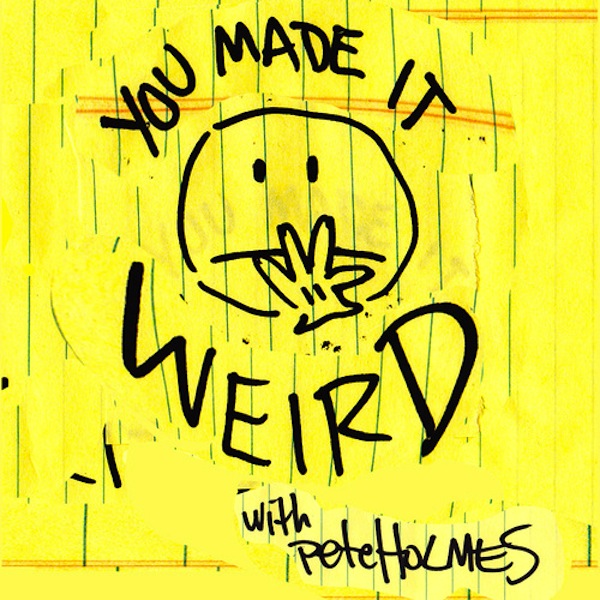 Live YMIW at the Troubadour: Ok, I list You Made it Weird an awful lot on here, but it deserves it! The episode will be out soon, so when it is, LISTEN TO IT AND LEARN THE MEANING OF HAPPINESS. I went to a live taping for the first time and it was amazing! Guests: Chris Thayer (always a fav), John Mulaney, Sarah Silverman, Jason Mantzoukas, Kurt Braunohler, Rob Huebel and Anthony Jeselnik. A stellar lineup that really showed why they're all the best at being funny. They talked about God a lot and a sleeping audience member. Did I mention that the sleeping audience member was my aunt? Like I said, happiness! Follow the wonderful Pete @peteholmes.
____
SO Note: For consideration to Five Favs please email Jazmine Hill at jazmine@serialoptimist.com, and follow Jazmine @caminickname.