Welcome to my Five Favs. This is my personal list of things I'm currently digging hard on. Like, so hard it's bleeding. I'm sure you all know the feeling. You can't get it out of your head, and you can't place it, but you LOVE IT! It doesn't have to be the newest thing out there. It could even be something you loved, left, and came back to. So, this is my list. I hope you love it and it becomes one of your five favs. Current and nostalgic all mixed together is just fun. Feel free to send in your Five Favs. BTDubs, the numbering system is in no particular order. Enjoy!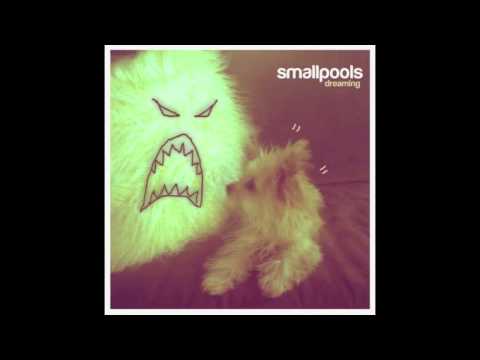 Smallpools – "Dreaming": It's the summer, so why not let yourself listen to some party music? The best part is that you don't even HAVE to go to a party to listen to this song by these LA indie poppers. They have a real Passion Pit and The Royal Concept sound. This song is fun and certainly summer approved. They have a new self-titled EP out Smallpools, where you can find "Dreaming" and "No Story Time." Which is another shiny hit that has a great chorus. Have fun! You have no choice but to with this band. Follow them @smallpools.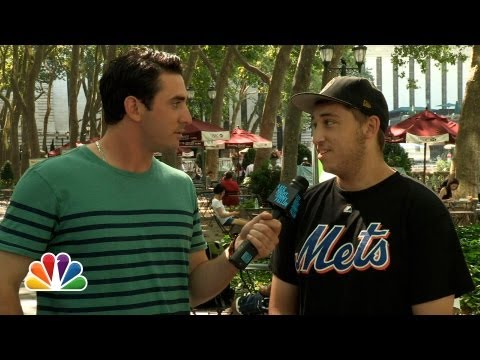 Matt Harvey on "Late Night": Matt Harvey, a pitcher for the Mets, made a video with "Late Night with Jimmy Fallon." I don't like baseball, (whaa? A comedy nerd doesn't like sports?) so I don't even know if that's Matt's full title, but I do know the video is adorable. Matt Harvey asked people on the street about Matt Harvey. They all did not recognize him even though they knew and were fans of him! It's funny and you'll totally love it. Follow him @MattHarvey33. 
We Are Scientists – "Something About You": I love W.A.S.' dreamy sound. It's nostalgic and contagious and you don't want it to go away EVER. What I'm saying is, there's something about "Something About You" that is just great. They released a new EP Something About You that you can get on vinyl or iTunes if you'd like. These guys will have a new album out soon, so as you wait for that to come out, follow them @scientistbros until it's here like me!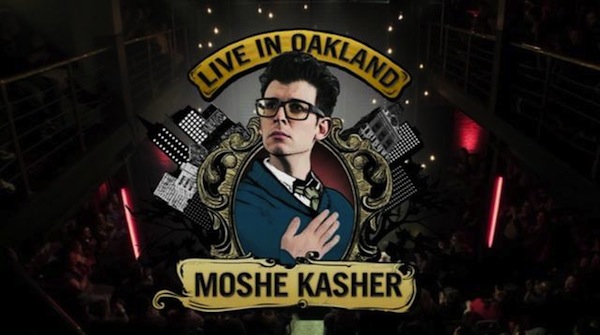 Moshe Kasher: His new stand-up album recently came out and it is solid. Live In Oakland is not only an album, but also an hour special you can watch on Netflix. It has all the fast talking Kash-iness you could ask for. One of my favorite jokes is "Ireland" when he talks about his trip there. He recounts "street naps," a guy who yelled at him during a show, and a lack of leprechauns…maybe. Also, "Good Evening Everybody," where he talks about Rastafarians bringing a chair on a subway and the "manners." Just hilarious. Moshe's the best, but you probably know that already. Get his CD and follow him @moshekasher.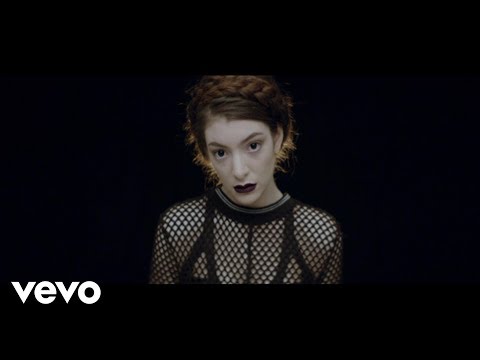 Lorde – "Tennis Court": This 16 year old New Zealander is an indie hit maker. Her music is very beat heavy as she smoothly sings over them with electronic looping abound. This song in particular though is an upbeat one that will make you want to play tennis in slow motion while you're dressed in your coolest outfit and missing all the shots. Yeah. You know what I'm talking. Yeah. You can get this song on her EP Tennis Court here Follow her @lordemusic.

____
SO Note: For consideration to Five Favs please email Jazmine Hill at jazmine@serialoptimist.com, and follow Jazmine Hill @caminickname.