Welcome to my Five Favs. This is my personal list of things I'm currently digging hard on. Like, so hard it's bleeding. I'm sure you all know the feeling. You can't get it out of your head, and you can't place it, but you LOVE IT! It doesn't have to be the newest thing out there. It could even be something you loved, left, and came back to. So, this is my list. I hope you love it and it becomes one of your five favs. Current and nostalgic all mixed together is just fun. Feel free to send in your Five Favs. BTDubs, the numbering system is in no particular order. Enjoy!
____
BOY – "Little Numbers"
[youtube width="600″ height="400″]http://www.youtube.com/watch?v=zsyjS_vJfkw[/youtube]
BOY – Mutual Friends: This is BOY, a German and Swiss girl singer/songwriter duo. They are great. Simple. Sweet. Acoustic. Pop. Fun. Valeska Steiner has a smooth laid-back voice that just makes you happy. Their latest cd Mutual Friends is a really good piece of sunny pop. Perfect for a drive on a nice day to the beach, the park, or something else outdoors-y. Her crooning is sure to put you in a great mood and remind you slightly of Mates of State. This cd is really great guys. Key songs are: "Army" "Little Numbers" "Oh Boy" "Waitress." facebook.com/listentoboy
____
Nathan For You: First Look
[youtube width="600″ height="400″]http://www.youtube.com/watch?v=w7TRMj8E3Ug[/youtube]
Nathan for You: I'm someone who, embarrassed to say, didn't know Canadian comedian Nathen Fielder. I just decided to watch his show when it premiered on Comedy Central Thursday at 10:30 and found myself thoroughly enjoying the show. "Nathan for You" is a new mockumentary/prank show that has Nathan doing his best to help people/businesses in marketing. And you know what? It's pretty darn great. Nathan's interactions with people don't come off as mean, just delightfully mischievous or just plain helpful. I suggest you start watching it, especially this week's episode. It shows how Nathan pulled off making that pig saving a goat video go viral. Follow him @nathanfielder
____
Gold Fields – "Dark Again (Lights Out)"
[youtube width="600″ height="400″]http://www.youtube.com/watch?v=g-YzfAUsj1o[/youtube]
Gold Fields – Black Sun: Aussie band Gold Fields recently came out with a great new cd Black Sun. Very new age 80's indie synth pop rock. New category. Their sound is similar to the Klaxons but they have their own vibes. They already have a hit single "Dark Again (Lights Out)" which is a real dance-y number. Black Sun carries its weight. It's really good. Really good. My favorite songs are: "Thunder" "Ice" "Meet My Friends" "Moves" Follow them @goldfields
____
You Made It Weird Movies With Pete and Patrick Walsh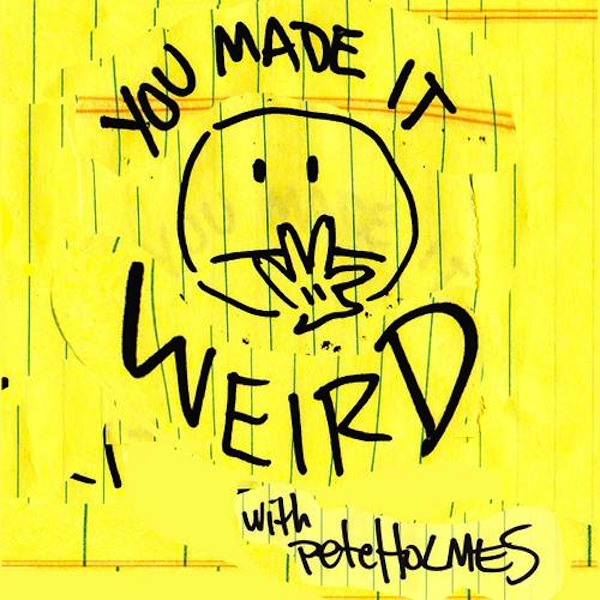 You Made It Weird Movies with Pete Holmes – Pete and Patrick Walsh watch Drive: Ok, first of all I love Drive. Second, who doesn't? Third, I don't know, but this episode of YMIM is great! These are episodes where Pete and a guest will watch one of Pete's favorite movies like Glengarry Glen Ross, The Assassination of Jesse James by the Coward Robert Ford, (also a great ep with John Mulaney) and There Will Be Blood. It feels really cool to listen to two funny people talk about something they like and I like. Not necessarily hilarious, but certainly funny and enjoyable. Just a nice feeling of eaves dropping on a fun conversation you wish you were a part of. I learned things about Ryan Gosling's part in Drive that I didn't know before, Pete pointed out a gaff, and Patrick broke out the chicken. Good times. Good times. I suggest you buy this episode, only like 2 dollars, because it's so so adorable. Type in "you made it weird" in iTunes and you'll find it.
____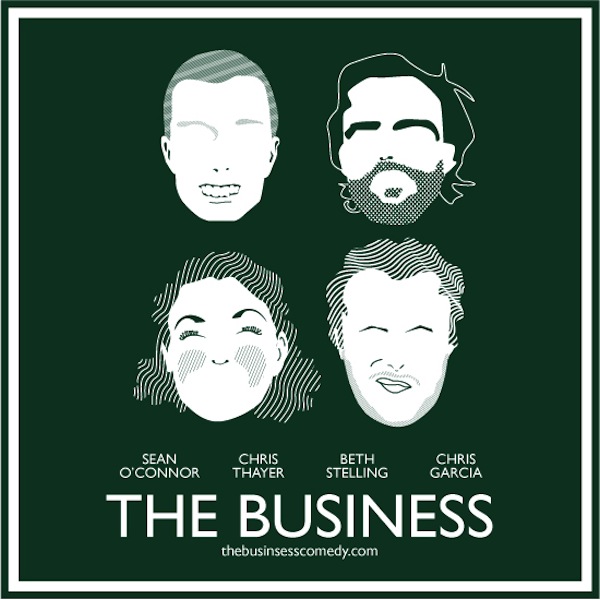 The Business: I don't know if I've mentioned this show before, feels like I have, but I love it. The Business www.thebusinessla.tumblr.com is a show in LA (Silverlake) with hosts Sean O' Connor, Beth Stelling, Chris Garcia, and Chris Thayer (my favorite person right now). I've been a few times now. I love it every time. It happens every Thursday night at 8 at the Lyric Hyperion Theatre and Café. The venue has a modest black box theater look. I went last Thursday when Douglas Freedman, Dave Waite, Kate Berlant and Nick Thune (my forever favorite comedian) were there. Along with hosts Beth and Thayer. All super funny. The hosts won't always be there at the same time. I still haven't seen Sean, but I'll be back sometime and hopefully I'll catch him. As long as Chris Thayer is at the show though, Thayer's no problem for me. (cough) BTW can someone make me stop liking him so much? I feel it becoming a problem. Anywho go go go to this show show show! I hear this next one is going to be a real good one… Follow them @TheBusinessLA
____
SO Note: Send us your favorites to @Serial_Optimist or to jazmine@serialoptimist.com.