I remember when I first laid eyes on you. It was the summer after seventh grade, and my best friend had flown out from California with her mother. We had driven up to the Mall of America for a couple of days of shopping with our moms (and my sister and brother). There was a table set up for an autograph session with the cast of the movie Grind, which was set to come out later that year. The line to meet the normal looking guys at the table was going to take at least two hours, and the opportunity had presented itself at the most inconvenient time: feeding time for the humans. Everyone's stomachs were rumbling, and the majority left my decision to wait in line out in the cold. We walked right past you to enjoy some Chevy's.
Lucky me, I didn't have to wait long to see you again. The O.C. debuted that fall, and it was my kryptonite. Every week for three and a half years, I would sit down in front of the television in the basement and turn off the rest of the world. Your character immediately became my favorite. Sarcastic, witty, quick, imaginative. He had a thing for grand, romantic gestures and obscure, fun holidays. He was a realist, and I knew that if I had grown up in the semi-real (and not so grossly exaggerated, as you might expect) world of The O.C., he wouldn't have had to wait for Ryan to show up to have a friend. I would have been his nerd friend.
I came to own Grind. My brother, dad, and I watched it numerous times and now it is missing. I have yet to find another copy. Your role in In The Land of Women was amazing, and I found myself owning a copy of that too, despite Kristen Stewart's inability to form a sentence. I also lost track of that movie in time. I saw a list of other films just because you were in them. Seeking a Friend for the End of the World, Jennifer's Body, Thank You for Smoking, Mr. & Mrs. Smith, Growing Up Brady. I don't own those, but I do own the season of Gilmore Girls that kept you on as Dave Rygalski. You were cute with Lane, but I would have preferred you with Rory.
I found out that you hail from San Diego, where I later attended college. I imagined that you surfed at the place where I completely ate it when I tried to surf. That you enjoyed dining in Old Town at Café Coyote every once in a while, and that maybe, just maybe, you had walked on my campus and experienced its beauty as well. But San Diego is a big place, and there's a chance you did none of those things while you were growing up, working at a video store and learning the Hollywood ropes.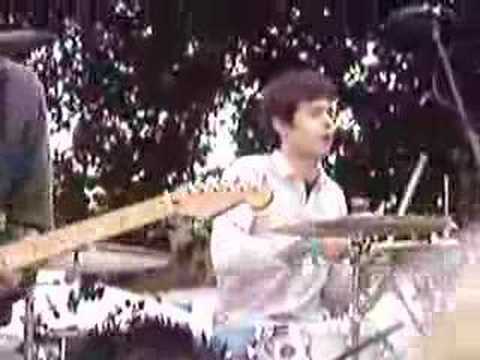 You might not be Seth Cohen in real life. You might not have the charm that he has or the taste in pop culture that we share, but I like to imagine that you do. The world doesn't know much about Mr. Adam Brody, really. But I still love Big Japan. Plus you have great taste in women (Lorene Scafaria, Rachel Bilson, Leighton Meester), the world knows you have a great sense of humor, and you're beautiful. Really, that's all that matters, right? Swoon.
___
SO Note: If you want to see an ode to your favorite pop culture figure, let us know @Serial_Optimist or send your ideas to meredith@serialoptimist.com.