Sick of election backlash and everyone's sense of entitlement? That's okay! Serial Optimist is bringing a new gem to your wandering eyeballs! Welcome to "Underappreciated". We here at SO like to shed some positivity into the world, and what better way to do that than to think of things that are super underrated in life and rant about it? This week's rant focuses on simple objects that keep our world turning. They keep our electronics running, and that Energizer Bunny simply couldn't function without them. Batteries!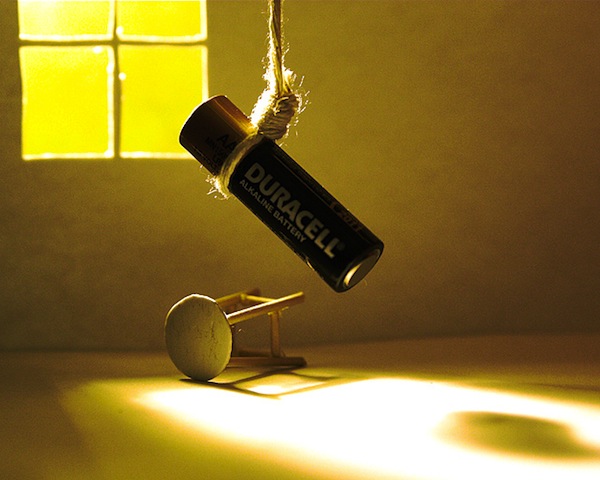 In my capacity as an intern in New York City, I had to make sure the office was stocked with batteries at all times. At my first internship, I had to run to Duane Reade (That's like Walgreens or CVS, to those of you not from The Big Apple. And they're on every corner.) every five seconds to reload on batteries, because a case or two at a time was just too much money to be spending at once. Note: cases are cheaper in the long run. Anyway, working at a company that spent all day on electronics gave me plenty of quality time with batteries, and I realize the importance of them. At my second internship, things were much the same. Except this time, I was an intern who told other interns what we needed and they would either go get them or we would order them in our weekly supply order. Much easier, much less work, but always a concern.
Now, I never thought about batteries in my every day life until yesterday. The cordless mouse to my desktop stopped working. I stopped using my computer. Hours later, when I made my way downstairs, I grabbed new batteries. The new batteries didn't work. So, instead of running back down the flight of sixteen stairs and into the kitchen where we keep said controllers of power, I opened my laptop. Yes, this counts as a lazy maneuver, but batteries will really take the life out of you (Ba-dum-bum! Tish!). I went for a second try later in the day, and the same thing happened. Trouble-shooting brand new batteries should never be an issue, but cordless electronics simply don't survive without them. Now that I think about it, every time I clean my basement to host parties I come across handfuls of batteries at time, collected and dejected from my brother's handheld games, console controls, channel switchers ("Remote controls" to those of you who will undoubtedly try to correct me), electronics, etc. I am constantly charging camera batteries, cell phone batteries, laptop batteries, and voice recorder batteries. I guess I just never really considered the value of our tiny alkaline friends until now, which officially brands them as "Underappreciated". So I salute you, whether Duracell, Energizer, Eveready, Panasonic, or any other seemingly-obsolete brand. You are, as it turns out, not obsolete at all.
"I think batteries are the most dramatic object of all the objects because other things they stop working or they break. But batteries…they die. If you're a battery you're either working or you're dead. That's a shit life." – Demetri Martin
Case closed.
____
SO Note: Meredith Schneider is a Contributing Editor for Serial Optimist and pop culture diva. Follow her @MerelyGrace.