Sifting through the inner workings of my mind, trying to sort out a plausible object that is severely underappreciated, I took a break from staring at my computer screen and glanced down to my right. There, lying on a clean, folded towel in my room, sprawled a day old banana peel. It took me a moment to piece together why it was there (laziness during a long day of writing, of course) and how my dog had yet to find it (almost ten years old and she still manages to get into everything). It didn't occur to me until I started writing this—just now—that it might strike readers as disgusting that I left compost on my clean laundry.
Banana peels are sorely underappreciated. A fraction of the population of the world doesn't like bananas, so they don't appreciate banana peels. Another portion of people are allergic to them, so they can't appreciate them. But some people are allergic to just the banana, so the outer layer protects them from harm's way. That's a bonus. Yes, it might just be that annoying layer of weird that keeps you from enjoying a flavorful snack high in potassium—and it's simply a nuisance when you're cramping up and are in dire need of that potassium—but it's kind of awesome.
Banana peels keep bugs from entering your delicious snack. They lock in flavor and keep the moisture in, much like airtight containers. Banana peels bruise because they are protecting the edible insides, and they are a fast indicator that you should eat the banana before it rots (or put it in the freezer to make baked goods later!). Oftentimes, banana peels are displaced from their natural habitat (banana) and thrown into the trashcan. But, unlike many other trashed items, they will not live forever in a landfill. Peels will disintegrate and are great for compost! And, on that note, they encourage plant growth. So bury the peel with your soil to get those tomatoes, basil plants, and berries to their amazing potential!
____
How To Use A Banana In 7 Unexpected Ways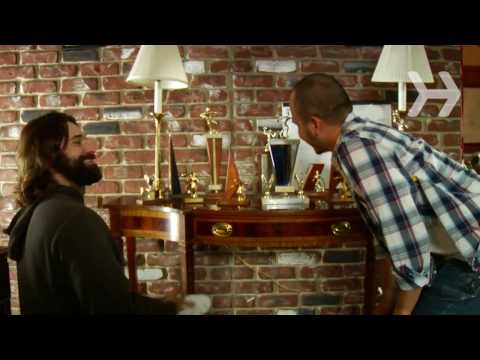 ____
Want to know some other lesser-known facts about the banana peel? They can aid in removing splinters (and warts). Just tape a piece of your peel to the injured area! Warts will go away and the area around the splinter will extricate your little wooden friend and the healing process will be sped up. You can use banana peels to shine shoes (and leaves on house plants to make them look plastic!). And the oil from a banana peel quickly relieves itches and burns! Banana peels are being studied for water purification. Apparently they soak up all of the toxins and metals that can often be found in processed water. Banana peel extracts are also being examined for other health benefits (but sorry, you cannot smoke them to get high).
If all of this isn't enough to make you appreciate banana peels more, then consider this fact: they are comedic props. You've seen it in cartoons. People slip on banana peels. Most of you probably thought it was a lie, right? Well, it isn't. I have seen it with my own eyes. Twice. To the same person (no, it was not me). My identical twin sister slipped on a banana peel on the steps of the Valley View Casino Center (San Diego Sports Arena in our day at college four years ago) walking into a concert. A little rough, but also made believers out of my friends and I. Then the same beautiful identical twin sister of mine slipped and fell on a banana peel in her dorm apartment that had fallen out of a trash receptacle (or maybe it was thrown on the ground in underappreciating disgust). No, I do not like to see people get hurt but, yes, it was excruciatingly entertaining.
So flavor lovers, science geeks, health enthusiasts, cleaning pros (I'm talking to you, Mr. Tanner from Full House), and comedians unite! Banana peels aren't so bad after all.
____
SO Note: What do you think is underappreciated? Let us know @Serial_Optimist.
Image via ShutterStock