T.S. Eliot said, "You are the music while the music lasts", and in New York City the music never stops. Every night is alive with music, and the opportunities to be witness to unparalleled shows abundant. I couldn't even begin to declare the best shows of the year, but I can share a dozen that were standout for me. Here they are in chronological order, accompanied with the occasional rough shot vid and/or iphone photo …
1: January 28th :: Queens
Todd P's K&K Super Buffet Show with Real Estate, Black Dice, The Babies, Dog Leather, Oneohtrix Point Never and Ducktails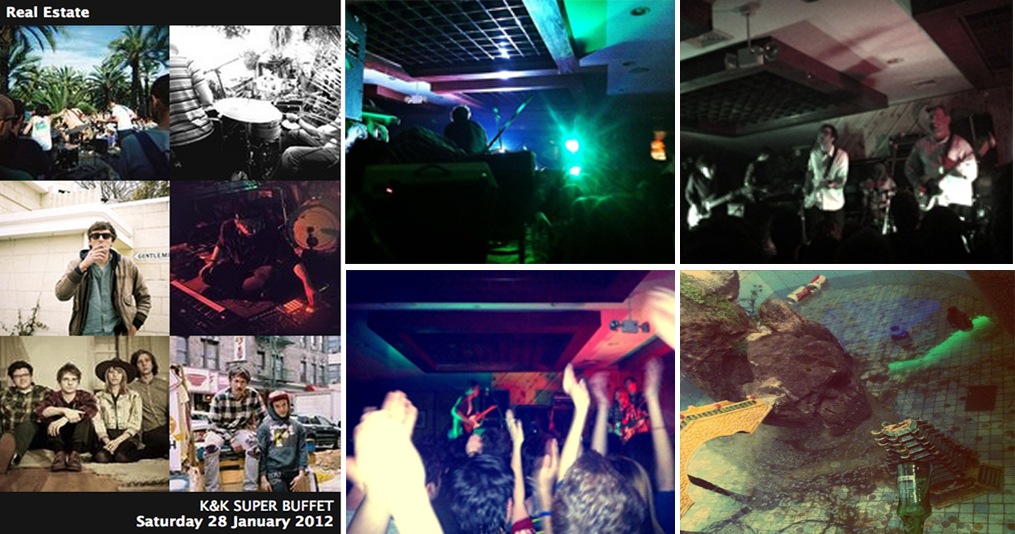 Holy Buffet of Insanity! All your preconceptions of that which should go down within a Chinese buffet can be entirely expelled. And you may wish to take back anything adverse you've ever uttered about hipsters (well maybe not ALL of it) – the Queens/Ridgewood K&K Super Buffet show thrown by a pack under the lead of alpha dog, Todd P, was beyond words. I mean, really, is there truly any feasible way to describe being engulfed in a churning sea of bodies, set to an orgy of sound, rising and falling within the smoke and flash bulbs … and all you-can-eat rice pudding??? Yes the glasses were thick, and the cardigans Cobain-esque, but man, the music was solid, and there wasn't a soul there with an agenda outside of having a good time.
Dog Leather went on after the wrap of one very bewildered young lady's Quinceañera and was the heart-poured lyrical screaming of two maniacs laid over unbridled electronic noise. Interesting start to the night, setting the bar high by belting out their belligerent rants from atop the crowd or amidst a self made mosh pit. Black Dice put out a wall of sound that had the crowd rolling. The moshing and surfing didn't stop until Real Estate went on, and some fools even found a way to mosh to that too … just your average day at the K&K Super Chinese Buffet.
Here's a minidoc set to Black Dice by grossymmetric.com about the night:
2: Feburary 2nd :: Manhattan
Thurston Moore – American Songbook Series,  Lincoln Center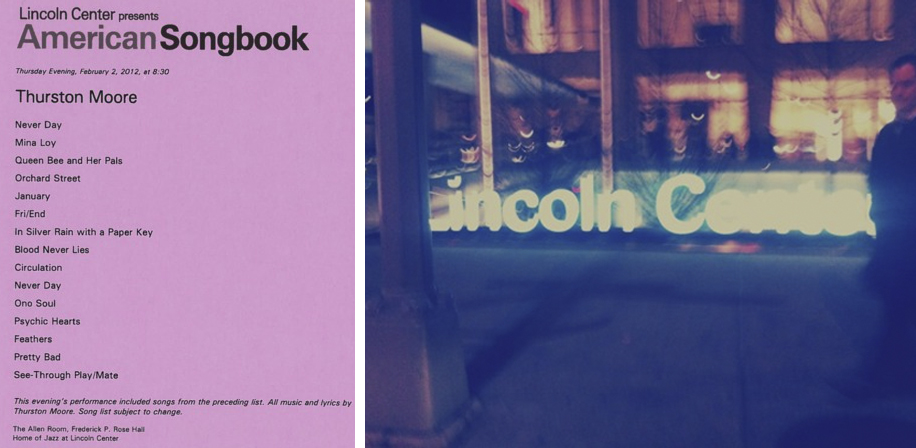 Thurston Moore's performance was nothing short of beautiful, thoughtfully refined chaos. The former Sonic Youth frontman's band was comprised of drummer John Moloney, harpist Mary Lattimore, violinist Samara Lubelski, and Keith Wood accompanying him also on acoustic guitar. Each song was preluded with one of Moore's poems.
The set started with Moore speaking on his love of poetry, and his desire to be within that world – specifically the poetry scene that permeated off of Bowery Street in New York in the late 70's/80's. His poetry was about loss, lust, love, drugs, New York and indifference. The songs were selected from his three solo albums: Demolished Thoughts (Matador, 2011), Trees Outside the Academy (Ecstatic Peace, 2007) and Psychic Hearts (DGC/Geffen, 1995).
 3: March 7th :: Manhattan
MoMA Armory Show After Party with Neon Indian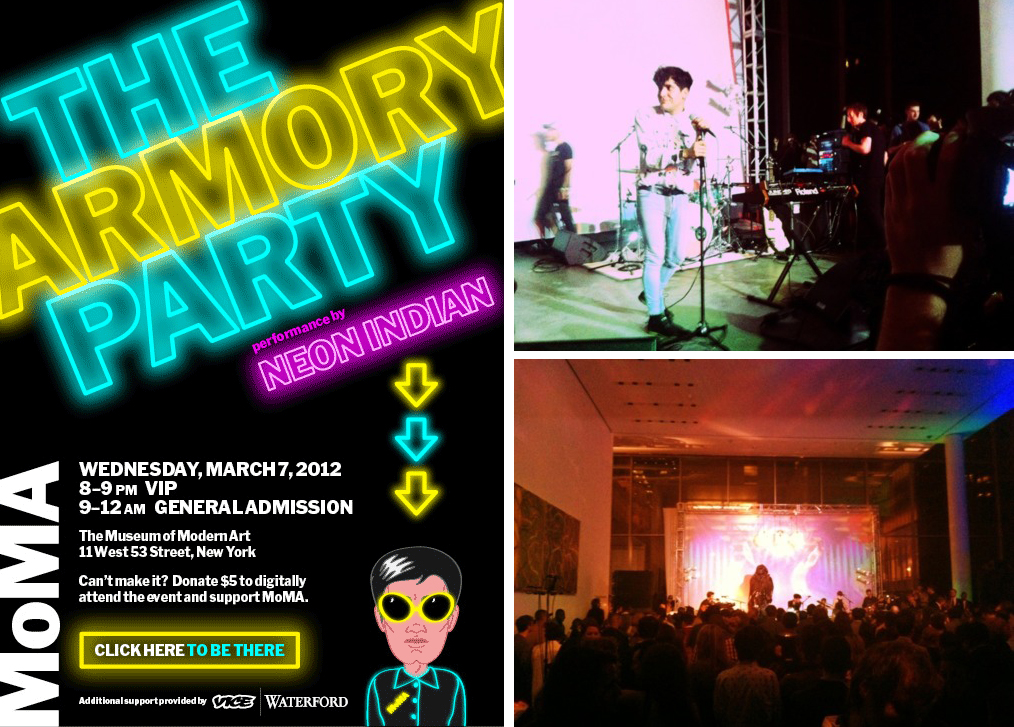 The MoMA Vernissage Armory Show Opening Night After Party was a stellar event, does MoMA know how to do it any other way?!
Neon Indian played to a packed house sharing the stage, as it were, with Auguste Rodin's statue of Honoré de Balzac. Sadly the house was not as acoustically endowed as it was aesthetically – the lighting and projections really made the event – the open bar, of course helped. MoMA it seems may have took the band's name quite literally, with blue neon flooding the floors and geometric patterns scaling the walls.
This video pretty well sums up the energy of the night:
4: March 5th ::  Manhattan
Jim Jarmusch & Jozef van Wissem – (le) poisson rouge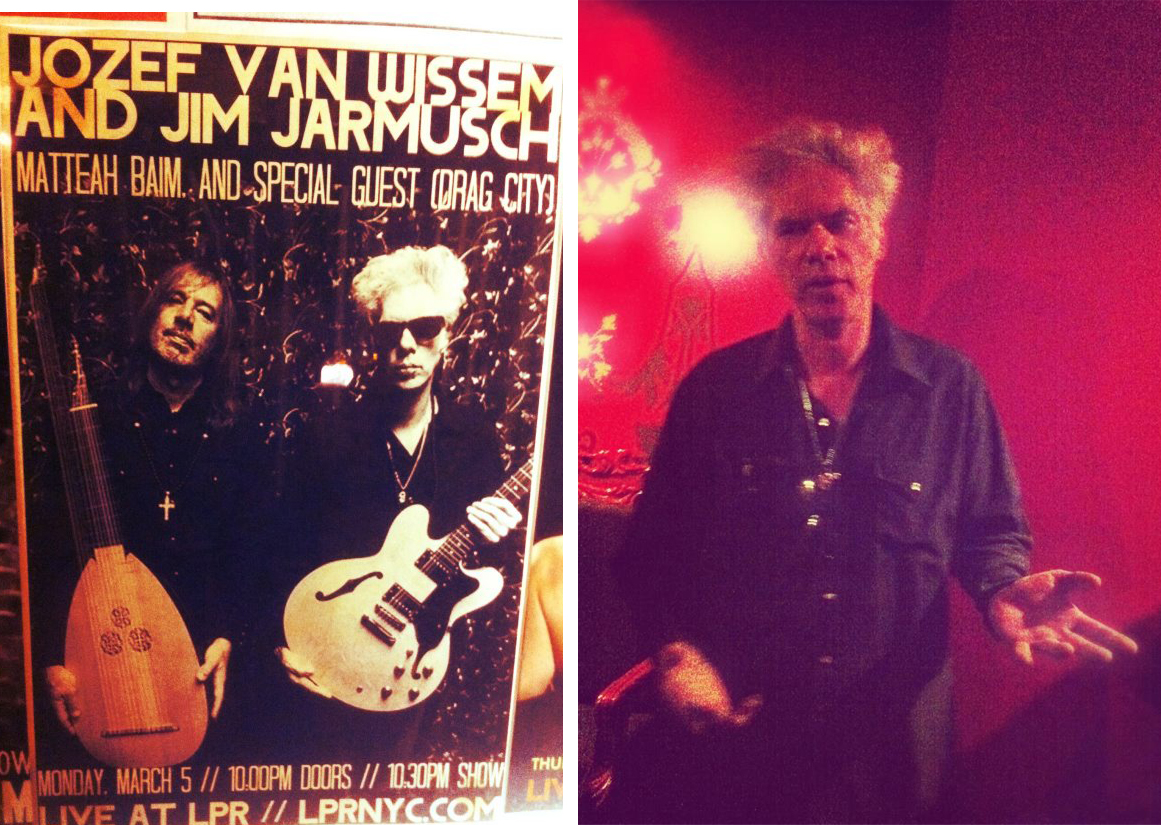 Jarmusch on an electric hollow-body guitar playing minimalistic, and with heavy reverb, and van Wissem alternating between a 13-course swan-neck Baroque lute and what appeared to be an electric saz, worked zen-like through their album, Concerning the Entrance Into Eternity to a seated, seemingly sedated crowd. The electric/acoustic noise harkened Baroque sentiment, pastoral folk tomes, and the droning sound of a temple filled with meditating monks, if the meditating monks had been under the influence of acid.
Subversive Gnostic themes permeated the set, which was influenced by Christian mystic Emanuel Swedenborg's work and was closed with a derivation of the writings of St. John of the Cross:
He is hanging by his shiny arms,
His heart an open wound.
Set your eyes on the cross,
Set your tongue to speak of his passion.
The show was opened by Matteah Baim who seems a bit of a mystic in her own right.
5: March 26th  :: Manhattan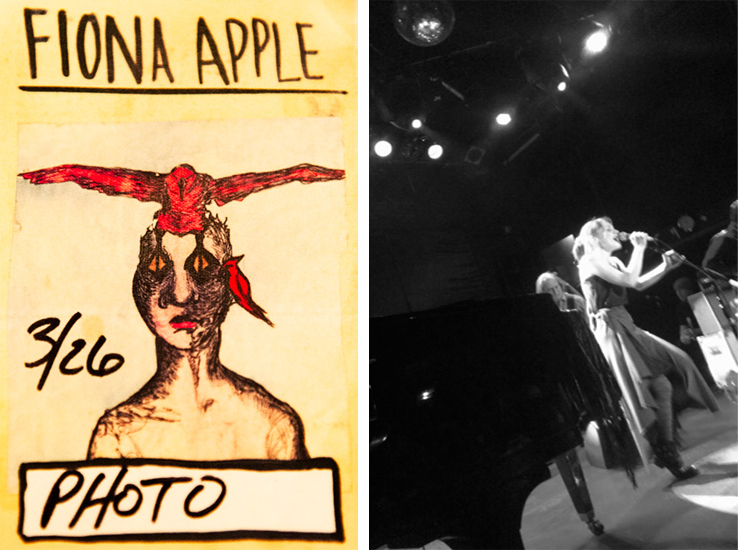 After years of lying dormant, this lithe waif of a creature emerged this year from her hibernation to set stages afire with her intensity, sincerity and enigmatic nature. Her Bowery Ballroom performance was not an exception.
Accompanied by a full band not shy of Sebastian Steinberg on a stand up bass and the remarkably talented, yet virtually unknown fret master, Blake Mills, Fiona was engagingly giggly, goofy, and gracious to the audience that had fought to get their hands on one of the golden tickets to this small, sold out show. She was also fierce, and unapologetically so, as her face and body contorted, in tempo, to her inner, personal cathartic outpouring of emotion and sound. Only when singing Criminal, her nearly 15 years old hit, did she seem to be simply performing. In her defense, she didn't try to hide that either, and was visibly smirking through the lyrics, as if at her younger self.
6: April 7th ::  Manhattan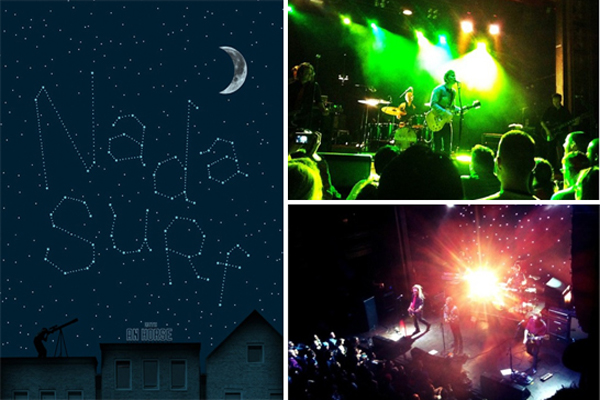 Performing at intimate Webster Hall was a homecoming of sorts for the three main members of Nada Surf, and each told their own Webster Hall story, running the gamut of seeing their first show ever there to the loss of one's virginity in the balcony. They were accompanied on this tour by Doug Gillard (Guided by Voices) on lead guitar and Martin Wenk (Calexico) on keyboards, guitar, and trumpet – making it the first tour they've performed as a quartet .
The floor shook fiercely to the rhythmic movement of the crowd who could be seen mouthing along to the lyrics. The band's energy didn't stop after the full set and three encores either. The party continued backstage, and onto the after-after-party in Williamsburg.
7: April 14th  :: Manhattan
Kraftwerk – Museum of Modern Art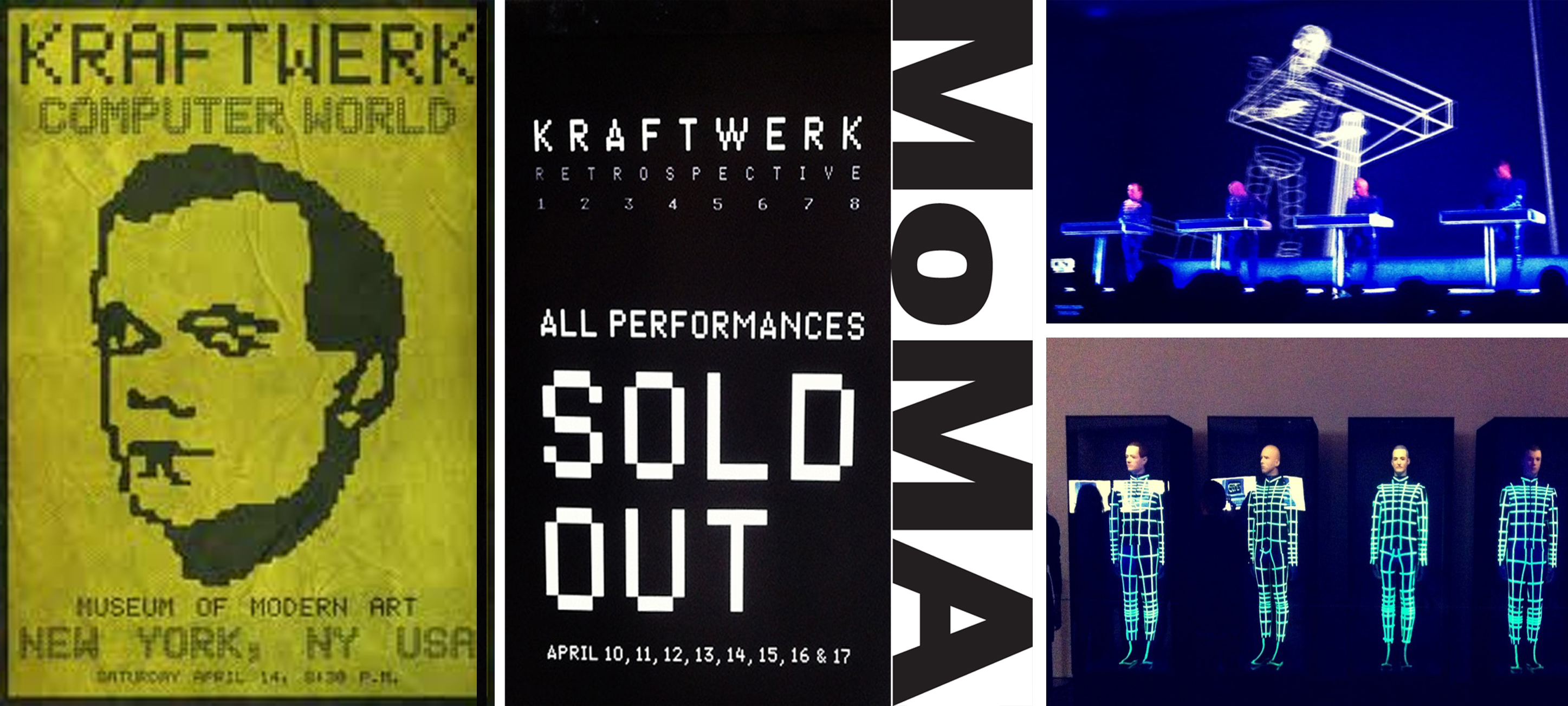 Over eight consecutive nights Kraftwerk chronologically performed their complete repertoire in the Museum of Modern Art's Marron Atrium. Getting into the shows became as notable as the retrospective itself, sparking twitter riots, parody videos and crazy ticket prices (MoMA's stipulations were that you could only purchase one ticket ($25) per person (limit 2 tickets per purchase) for one of the 8 albums –– then they employed the most jacked system of ticket selling apparently available to "fairly" disperse the tickets online. No dice, it was Krautrock chaos).
Here's someone's fitting response to the situation …
I caught Computer World on the fifth night … it was cool.
8: June 18th ::  Brooklyn
Destroyer – Brooklyn Masonic Temple (played (le) poisson rouge the following night)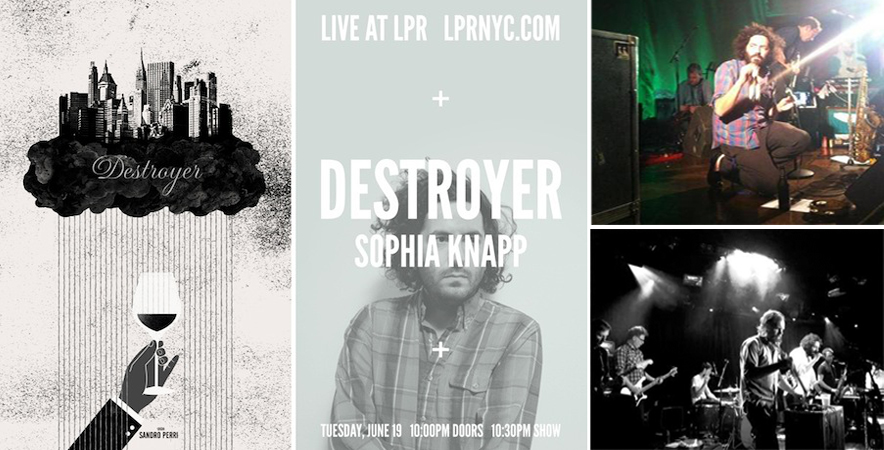 Combining deshevelment with grandeur, the Brooklyn Masonic Temple was perfectly suited for Destroyer's sonic sprawl. Dan Bejar performs as though only for himself – his presence on stage an air of uncomfortable, as he maintains this weird thousand-yard gaze out over the audience or in the vicinity of the beer at his feet. Bejar didn't hesitate to begin the packed show with the muted, glowing "Your Blues" –  its alien beauty inviting, yet cold. Still, as the night went on, even he seemed to be won over by the infectious melody and exuberance of his cryptically-narrative songs.
9: August 2nd ::  Brooklyn
Mission of Burma – Prospect Park Bandshell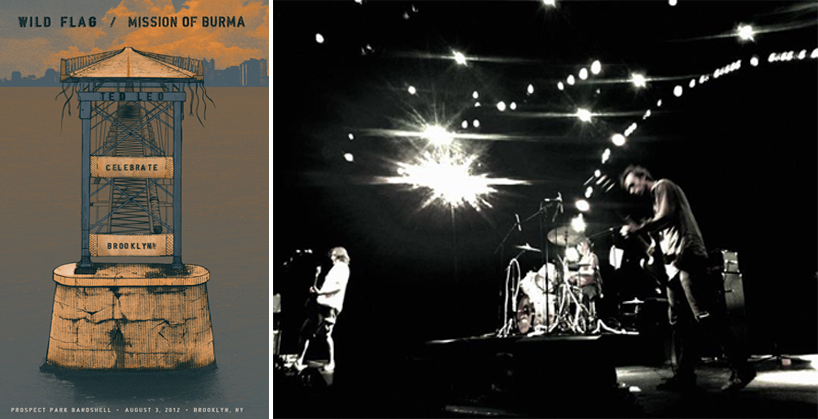 Mission of Burma found themselves sandwiched between Ted Leo and Wild Flag on the Celebrate Brooklyn! bill this summer in Prospect Park. Fortunately for them, their new material is just as genuine as thier early-'80s output – as well as their willingness to bring a performance. Not only was it rad to get to see them, but to see them largely outshine bands who took after them was especially a treat. Punk's not dead.
10: October 18th :: Manhattan
New Order – Roseland Ballroom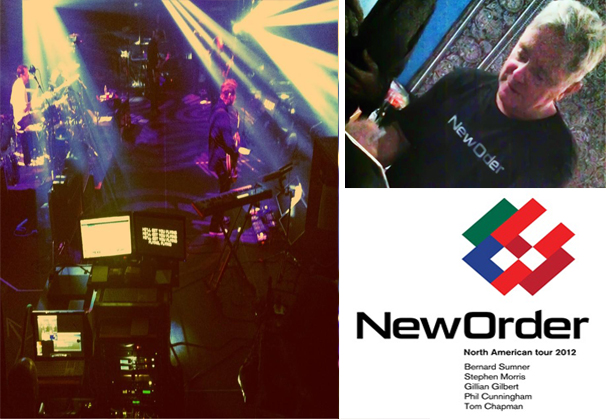 New Order hadn't played NYC for seven years. And although the group was now minus iconic bassist Peter Hook, guitarist/keyboardist Gillian Gilbert was again in the mix, making it impossible not to dance. They rocked, the light show rocked, the sold out ballroom rocked … maybe one should just assume if the first person you see wearing the band's shirt is the frontman, get ready for a show, because he's there for one too.
11: November 20th ::  Brooklyn
Charles Bradley & Menahan Street Band — Wondering Around Wandering Closing Gala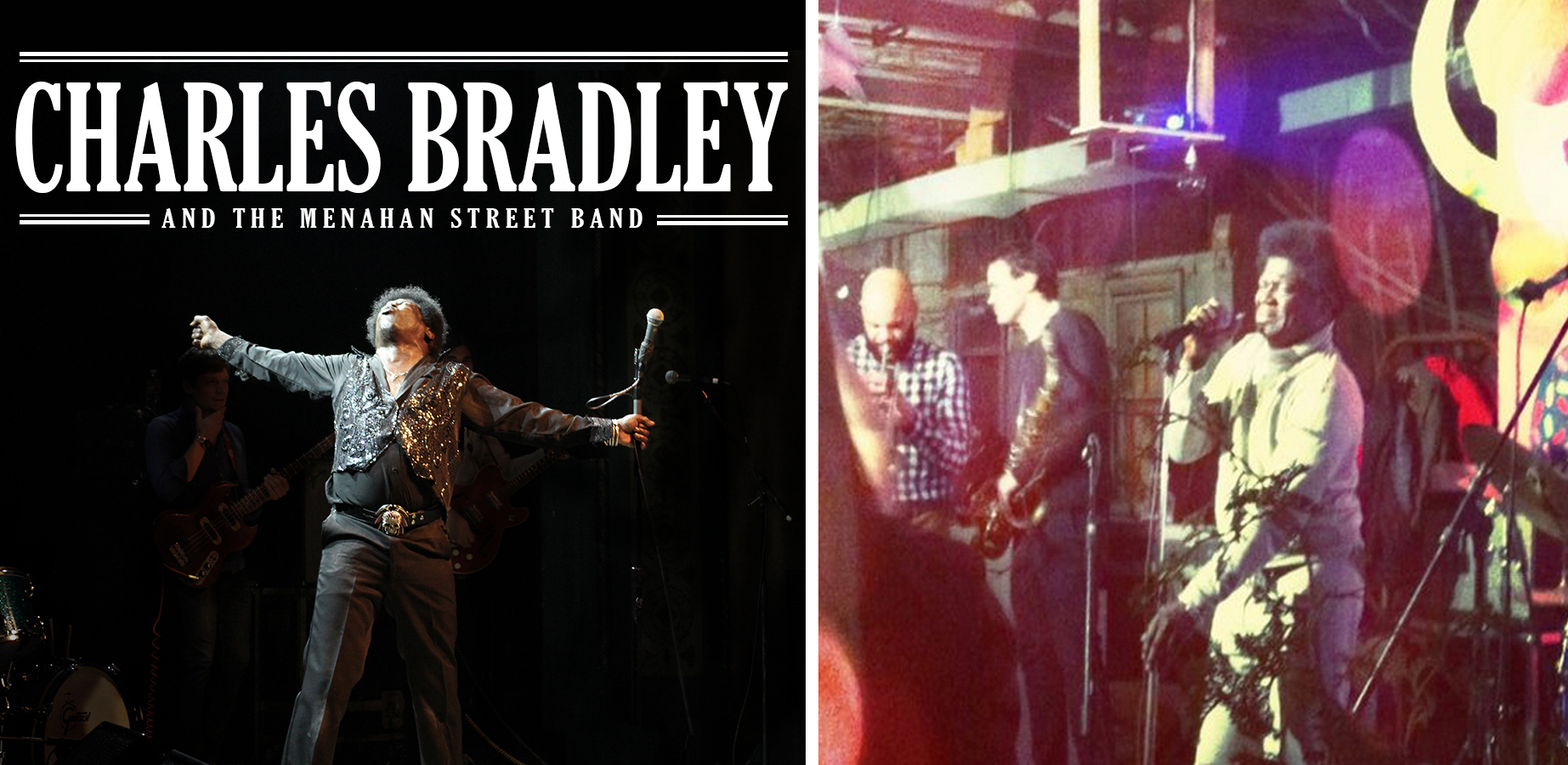 If you can see Charles Bradley and/or the Menahan Street Band, do. The output and ease these performers bring to their music makes you feel like you are experiencing it all for the first time again – full-band soul funk that is.  I caught them at the closing gala for Mike Perry's Wondering Around Wandering, which I also dug (pop up gallery/open studio space nestled in an old Brooklyn workshop), not to mention I had good company and it was in my neck of the woods – on the list.
Check them out live on Carson Daly:
12: December 15th Brooklyn
A Place to Bury Strangers  – Death by Audio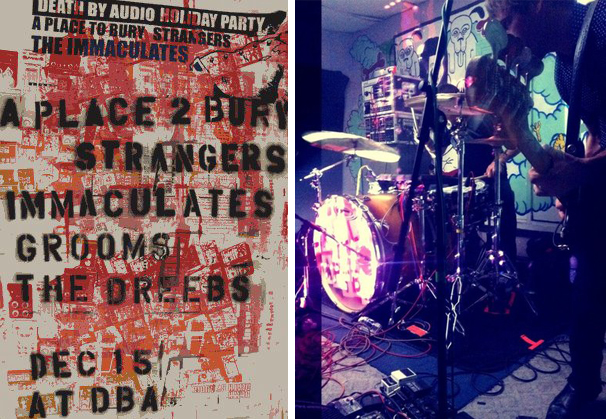 Although my love for this venue is diminishing as it seemingly becomes more on the radar (yes, an eye roll is in order), it's still a great dirty little rock hole down by the East River in Williamsburg. And catching a loud band like APTBS there basically guarantees it will be a couple days before the ringing is gone. Like Eliot said, "you are the music while the music lasts".
____
SO Note: What shows rocked your socks this year? Let us know @Serial_Optimist.