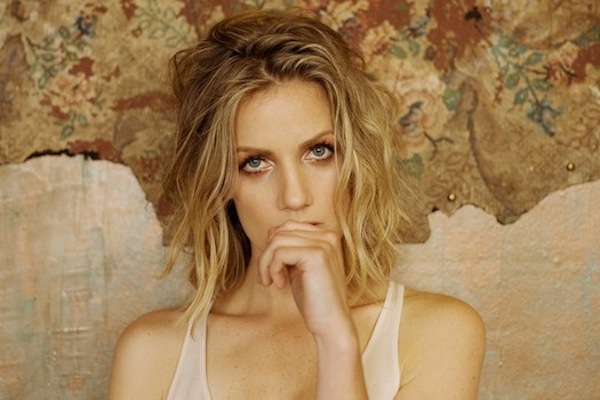 Katie Herzig makes beautiful music. You've probably heard it and don't even know it; her songs have been featured in HBO's "Bored to Death," "Bones," "Smallville" and "Grey's Anatomy." It's easy to see why so many dramas would adopt Katie's art into their own. Her minimalist music is complemented by her ethereal voice, which soars on its way to delivering optimism tinged with melancholy. Katie's newest album, The Waking Sleep, tackles themes of life and love with subtle grace and beauty. Check it out: you won't be disappointed. Continue reading for a nice chat we had with Katie, who really is an all around delight.
____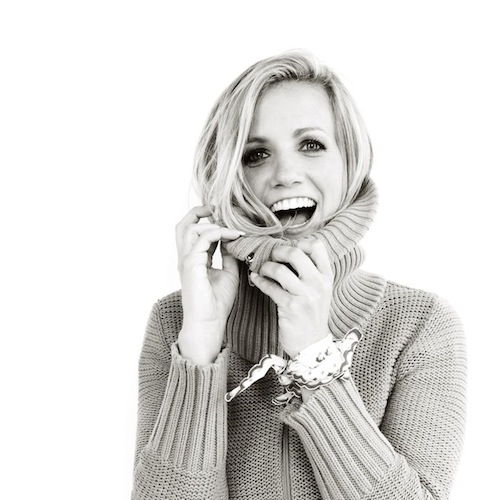 ____
Serial Optimist: You were born and raised in Colorado, but moved to Nashville to pursue your career. Nashville has long been considered a haven of country music, but more and more independent artists like Meg Myers are embracing that environment while also reaching outside of its traditional aesthetic. What is it about Nashville that you feels makes you more able to produce your art, and do you think the "home of country music" cliché is still true?
Katie Herzig: More and more folks are moving to Nashville in the music industry that has nothing to do with country music. I have always been drawn to it because of the indie scene and just the amount of musical resources and community you find there. It's inspiring and has tons of synergy. It's not for everyone though. And certainly country music is still a huge part of it. I got lucky and have made lots of friends and music since I moved there six years ago.
SO: The songs on your new album, The Waking Sleep, seem all about capturing a moment. The self-awareness credo of "Free My Mind" leads into "Make a Noise," where you opine the listener to "find your voice/make a noise" in an oppressive, violent world. Is that theme—of dedication to fighting for individuality in a world determined to produce worker bees—important to you? How does it influence your artistic expression?
Katie: All my songs tap into themes I find within myself and things I need to tell myself. And the hope is that will relate to other people who hear these songs. I am so very aware of such themes that I can't help but write about them. The world is an overwhelming place these days. Problems that need solving everywhere and opinions that are so different from each other. But the heart of it all are just people trying to live out the best lives they can. "Find your voice, make a noise" was written just as much for me as for anyone who needs to feel encouraged to speak up for what they believe in or speak out for those who can't for themselves.
____
____
SO: In the past you were a part of the band and "too shy" to take center stage. What made you decide to venture away from the safety of a band structure and become a solo artist?
Katie: I had issues with stage fright back then. It took a long time to feel comfortable being the lead singer. But the art of it kept pushing me to grow. I loved writing songs and I loved singing them. By the end of my time with my band I was primed to give the solo artist thing a go. Everyone in the band was ready to try music outside of it by that time.
SO: The chipper "Best Day of Your Life" is a song about a child playing with his mother, while foreshadowing the end of childhood ("don't mind leaving your nest/don't mind making a mess") and their inevitable separation. That tone of bittersweet optimism is remarkably nuanced and threads throughout the album both musically and lyrically. What is your process for writing songs? How do you build and maintain a tone like that for an entire album?
Katie: I didn't realize that is what that song is about! I wrote that for a children's movie and it ended up not being used so I put it on my record. But yes it is most definitely a theme of bittersweet optimism. I'm not sure, it's just how I see things I guess. It's hard for me to get too dark or go too light so I guess I naturally gravitate to seeing things both ways. For everything sad something beautiful can come of it.
SO: Your music has appeared in many films and television shows. As someone who tends to create small-scale songs that focus on real emotional truths, how does it feel to see those intimate pieces of you being attached to something as broad as "Smallville" or "Grey's Anatomy"?
Katie: It's both odd and exciting. Nothing trumps the first time you hear your song in a show you watch. It's unbelievable. Mostly because you realize that the show is not about real people since your music is in it! But when a song is used in a scene that really fits well with the music it's magic. And then it doesn't… it isn't! I'm grateful that TV and film embrace the use of artists music both enhance the other.
SO: You co-wrote a song for The Duhks that was nominated for a Grammy. As a musician more likely to get a review in Pitchfork than Rolling Stone, the spotlight that comes with being that close to the heart of the pop industry must have been crazy. What was that experience like?
Katie: Actually it was just very random. The Duhks covered a song I wrote with my friend Ruby Amanfu. They were the underdogs in their category and the Dixie Chicks ended up winning. Other than getting random texts from people who heard about the nominations, it wasn't much of an experience to write home about.
____
____
SO: You're playing the Bonnaroo Festival this summer in the middle of an extensive cross-country tour. How do you feel about touring versus creating music in a studio? What's a venue you can't wait to return to?
Katie: Always the studio. That's where the art is created and I haven't found a way to beat that. For as much as I love the live shows and performing the songs for real people who appreciate the music, the studio is where I tap into the great big mystery of inspiration. I appreciate both for sure but if I had to choose I would choose to create music over performing it. But since I get to do both I do both and it keeps it fresh and moving and growing. I don't really have one favorite venue but just an appreciation of the ones that do it right. The US is filled with them.
SO: Almost your entire catalogue is available on Spotify. Do you think the widespread exposure that streaming services like Spotify and music piracy provides is worth the loss in income that they bring with them?
Katie: At this point in my career I am open to it and appreciate the exposure. Artists are learning that they can't count on album sales to sustain them. It's a part of it but other streams of income must be embraced that can't be illegally downloaded or cheaply streamed. Live shows, licensing, T-shirts!
SO: Thanks so much for taking the time to chat with us today, Katie. What do you have coming up, and how can our readers find you?
Katie: Thanks for the questions. We have a pretty chill summer with a handful of festivals and next fall hitting the road again. Pretty focused on promoting my latest release The Waking Sleep.
____
SO Note: Check out more of Katie here and follow her @KatieHerzig.