We love comedian, producer, and the all around lovely Abbey Londer. She is that rare being that creates for the sake of creating, for pure enjoyment, for everyone to have fun, for a community. Insert RIOT – LA's Alternative Comedy Festival. You will learn all about it in our interview with Abbey, but she sums it up so perfectly with this: "We love to laugh. And we love comedy. We love performing it. We love watching it. And more than anything we love the community that revolves around it." What started out as an idea is turning into a reality. With truly the best comedians on board, and a Kickstarter that is SO close to hitting its goal (back it up!), and with a love of laughter being the driving force, RIOT is all things Serial Optimist loves. Read on to learn more about the festival, Abbey, and of course, for plenty of smiles.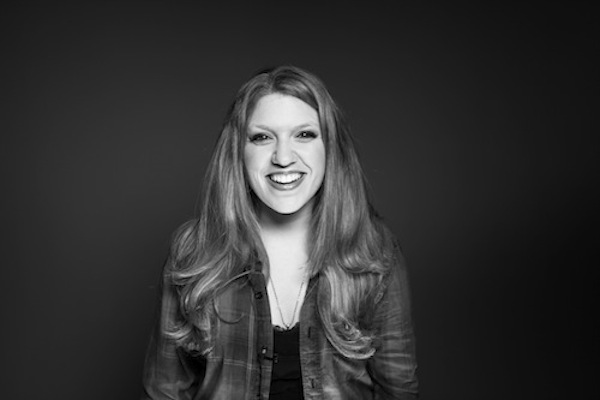 ____ Serial Optimist: Hey Abbey! How are you? We are so excited to talk about your amazing festival which we will get to shortly, but tell us a little bit about yourself: Where are you from, what is it exactly that you do, and when did your love of comedy begin? Abbey Londer: I'm great! How are you? Thanks for doing this! I'm originally from metro Detroit, a small town called Oxford—and after high school I headed off to Columbia College to study theatre in Chicago. That's where I really got my feet wet with comedy. I was always in love with comedy for as long as I can remember to be honest, but I think my love affair really took off at Second City–which is where I started taking improv classes. I also went through a special Comedy Studies program Columbia offered through Second City, and then from there I branched off to other theatres like The Annoyance and iO. I love that city and the comedy community there is still very near and dear to me. When I moved to Los Angeles in 2009, I decided I wanted to try something new and kind of on a whim tried stand up and right away I was hooked. It was in the fall of 2009 that I produced my first show, which ended up becoming a bi-weekly show that ran for a year. Producing comedy shows quickly became something I realized I had a bit of a knack for–but I particularly became infatuated with the East side scene and downtown LA. I started putting up shows in more eclectic venues, including one in a huge loading dock in industrial downtown that not only had stand up but a photo booth, a ping pong table, a DJ, an art exhibition–and the entire thing was free! I also did a show called Neighbors that was literally throwing stones from my apartment in an outdoor patio of this awesome vintage clothing store called The Warehouse–also free. It's not about making money for me, it's always been about the bridge between comedy and community that I love—and that's what lead to RIOT. RIOT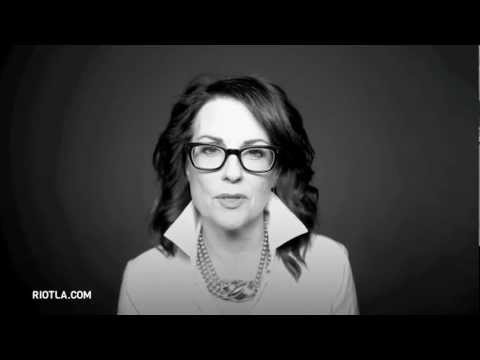 SO: RIOT – LA's Alternative Comedy Festival. Just an awesome concept and idea. How did this festival and idea come about? Abbey: Originally I thought of the idea about a year ago. I had just showcased for Montreal and with festivals on my mind I just kind of wondered why something like that didn't exist here. It was right after that in April of 2011 that I produced The Loading Dock show in industrial downtown when I realized I wanted to pursue this idea a bit further. I mean LA is just so saturated with all of these amazing comedians, but what's also incredible is that these comedians are performing in all of these alternative venues; i.e., warehouses, Chinese restaurants, rooftops, backyards, patios, movie theaters, basements–even houses! Each and every show has it's own uniqueness about it, but each one also brought this awesome sense of community. I talk about making this a celebration of comedy in the Kickstarter, because that's what all of these shows do. So I thought, why not make that bridge between comedy and community a celebration in the biggest way possible—a festival! It wasn't until the end of the summer that I brought the idea to a few friends, Jeff Wattenhofer and Chris Register, both of whom were completely on board. Matt Braunger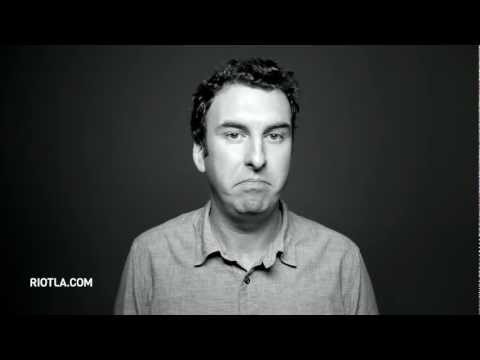 SO: So many great comedians are involved, how did you get such a great group all on board for the festival? Was it a challenge or was it something everyone wanted? Abbey: I'm very fortunate with everyone who jumped in to be a part of this. Many of the comedians in the video I was lucky enough to have relationships with from shows I'd produced or performed in. Also, we actually shot the video at Funny or Die's new studios, which was a major help. It was sort of a snowball effect really. Once we had ten people or so on board, it was easier to get more and more. Bob Odenkirk was an earlier name that got added to the list, and once he was on board a lot of other big names did too, like Thomas Lennon, Patton Oswalt, Megan Mullally etc…I think comedians were excited to be a part of this because they were excited about the idea itself and agreed that this is something that LA really does need. Megan Mullally, Martin Starr, & Kumail Nanjiani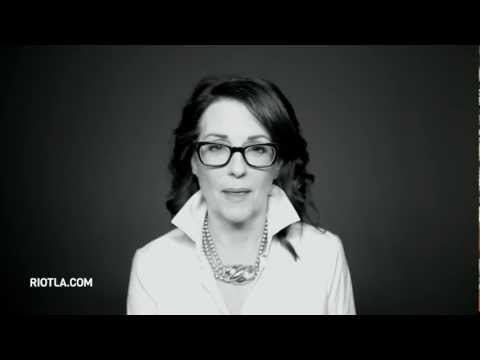 SO: The Kickstarter page to make RIOT happen has been everywhere. How excited, or even surprised are you at the response it's getting? With nine days to go you are SO close to hitting the goal! Abbey: We're all THRILLED at RIOT to see the response we've had from the Kickstarter. And yes, we are definitely a little surprised. We expected our friends and the comedy community to be excited but we didn't expect such an overwhelming amount of public support. It's getting down to crunch time and we're getting super close to our goal and everyone is getting excited. People have really spoken about how much they think this city does indeed need this, and I think the most awesome part is to see everyone work together to make it happen. Todd Glass & Marc Maron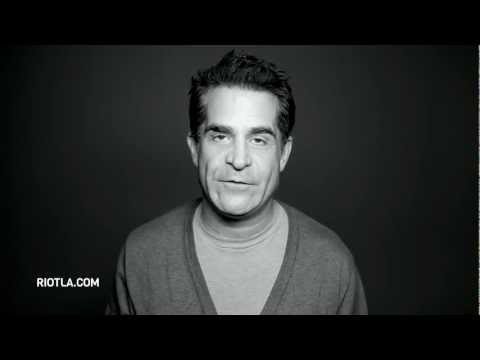 SO: What is the ultimate goal and what will be the ultimate reward for you and everyone involved, if this festival happens? Abbey: The ultimate goal here is not just for me, it's for everyone. If this festival happens Los Angeles will finally have a chance to shed some major light on its underground comedy scene that so desperately deserves to be seen. It's a chance to bring many facets of a community together–and to really create an outlet for comedians and comedy lovers in an extraordinary way. ____ SO Note: Follow Abbey @abbeylonder, RIOT LA @RiotLA, and get all over the Kickstarter page to help make RIOT a reality!