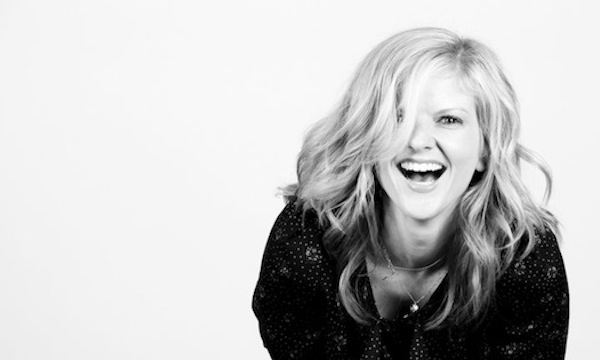 When you think of actress, comedian, and all around artist Arden Myrin you probably think "She is my favorite on Chelsea Lately!" or "I recognize her from (insert the slew of movies and television she has done)!" One thing that makes her so memorable is that she is SO likeable. No matter what you know her from, you instantly love her. Her high pitched, always-enthusiastic voice is endearing, she has style for days, and is always wearing an ear-to-ear smile. In one word? She is whimsical. Or sexy. Or hilarious. Okay one word won't do it. The best part is that we keep seeing more and more of her pop up in shows and movies. Her stock is on the rise, as they say. We caught up with Arden to talk about candy, her time on MADtv, Chelsea Lately, and the upcoming 4th Annual Women in Comedy Festival kicking off March 21st.
____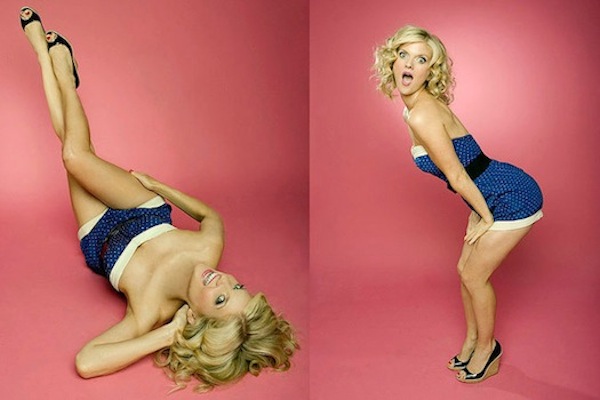 ____
SO: How are you this fine day? First off, what kind of candy did you consume as a child? Did your tastes change over time?
Arden Myrin: Oh I have a SERIOUS sweet tooth. I am a child of the inventor of the cake diet. I never really met a candy I did not like. I think number one as a kid was Charleston Chews. Mmmmm…..heaven! I also loved to eat a whole pouch of Big League Chew. I think now I still have a sweet tooth but may lean more towards cobbler with ice cream, or a lovely lowbrow Oreo Cookie McFlurry.
SO: "Chelsea Lately" has really exploded in popularity in the last few years. What do you enjoy the most about being a panelist?
Arden: I love that you are flying without a net. It is fun to get to know the other panelists. I always want to do my best, because it is like playing tennis with really good players- you don't want to be the one who tanks the ball. It is always a delight if you can make Chelsea laugh too. That feels really good. I also just happen to LOVE pop culture and have filled my head with a lifetime of seemingly useless info that now I can prove was worth the brain space rather than real facts about things.
SO: How do you feel it has helped your career grow?
Arden: It has pushed me to get back into stand up. I started out as a stand up, but mostly switched to improv for the last decade or so when I would perform live. But it got me interested in the idea of writing jokes, and seeing who I am as a stand up now versus ten years ago. It is also amazing how loyal Chelsea's fans are and it feels great to be a part of something that people have really embraced and are excited about.
SO: I must admit that your website is one of the best I've ever seen! It's kind of like having your own little city. Did you come up with the idea or was it collaboration? What do you want your fans to take away after viewing it?
Arden: Oh- thanks! I am really proud of it. I came up with the idea and my brilliant friend, illustrator and web designer Dylan Stewart did the artwork and the design of the actual site. (He is available for hire!) Did you make it snow? There is a make it snow button and a sleep cam on there. I have insomnia. I was a double major in theater and art and I love design and making things. We wanted a feel of whimsy, nighttime, and magic. I hope people have fun discovering things on there like haunted mansion in Scooby Doo.
SO: You always look so stylish. Do you think it is important for female comedians to put some focus on their appearance in this instant media age?
Arden: Ooh-la-la! Thank you so much. Me likey! I just like playing dress up. In the same way I love design for my website and my home, I like a sense of play and dress up when I perform. I also feel cuter in dress and skirts. I don't really think too much about the media age part of it- I think I was just born part drag queen.
SO: How was it working on one of our favorite shows, "Delocated"? It has such a great cast.
Arden: Oh my God- I had a ball! Jon Glaser was amazing- and I love John Lee who is one of the writers/ directors of it. The cast and crew were amazing. It was very hard for me not to get the giggles- usually I am pretty good about staying straight faced after getting numb by watching Bobby Lee get naked every day for four years at MadTV- but that was super fun.
____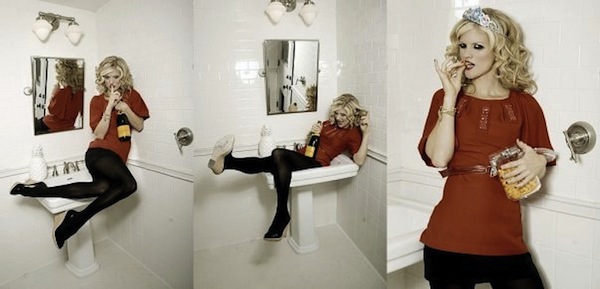 ____
SO: I must say I really miss MADtv! You have quite the arsenal of impersonations, from Avril Lavigne to Goldie Hahn. Which do you enjoy the most? How do you perfect an impersonation? 
Arden: I really enjoyed doing Jillian Barberie Reynolds- I am sorry I never got to do Bindi the jungle girl. We pitched that sketch like 6 times. That made me laugh the most. I am better at taking the essence of someone and trying to make a funny character- (I was always inspired by Will Ferrell as Janet Reno) rather than trying to sound exactly like someone.
SO: One of my guilty pleasures is watching "RuPaul's Drag Race". You were a judge on the program. What was that experience like?
Arden: The greatest day of my life! Are you kidding me? It was amazing. I am a fan of the show so it was exciting just to see the workroom, and the runway, etc. Ru is gorgeous! I could have done that for my job every day of my life and been happy.
SO: You've done quite the range of characters in movies and television. Some of your movie credits include "Deconstructing Harry," "What Women Want," "Evan Almighty," and "The Informant!." Can you point out some of the differences between performing on a movie set verses the television studio?
Arden: Movies are exciting because you are usually on location and it is just thrilling to be part of a huge production. TV is fun because it is fast, and you get to be like a little family with the people you work with. Movies are more like summer camp to me, and TV series feel more like your regular school year.
SO: You will be performing stand-up at the Women in Comedy Festival kicking off March 21st. What tips do you have for young female comedians starting out? How can they achieve success in stand-up, TV and movies?
Arden: I think just get to know your voice, watch a lot of people, don't be afraid to fail, write for yourself- whether stand up, sketch or YouTube. Get involved in the community, take improv classes, and remember there is enough for everyone, and there is only one you!
____
SO Note: Check out the super fun ardenmyrin.com and follow her @ArdenMyrin.