Comedian Anthony Jeselnik has made people feel uncomfortable all over the world. He has appeared multiple times on Jimmy Fallon, Jimmy Kimmel, Conan O' Brien, and a handful of other shows. He was named one of Variety's "10 Comics To Watch" in 2008 and last year was featured on Comedy Central's HotList as one of the hottest comedians of the year. You can't re-tell his jokes, because he has a way of saying each one of them that works in that perfect kind of way for a comedian who has found it. When you watch him perform, you just know you are watching someone at the top of his game, someone who has totally found their voice, and is bringing people to tears with it. I really loved this interview with Anthony. Right off the bat he will gut punch you with a joke that is so wrong, and so great, then within minutes you will realize how passionate, smart, sincere, and just good of a dude this ass hole stand-up is. Enjoy.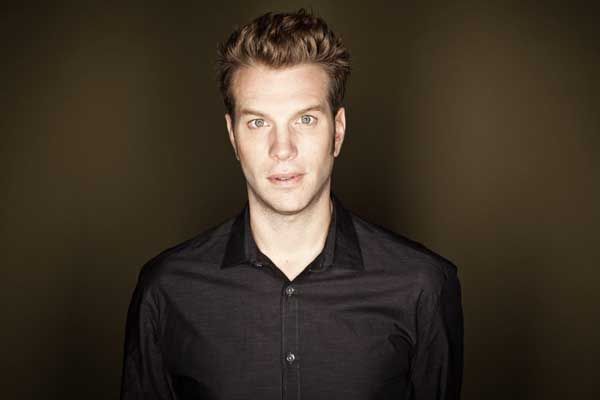 Serial Optimist: Hey Anthony! Thanks so much for taking the time to talk with us. It's the week of Thanksgiving, so I won't get this until after the official day has happened, but what did you do for Holiday? Do you have a typical Thanksgiving tradition?
Anthony Jeselnik: Every year I volunteer at a hospital on Thanksgiving, deep-frying turkeys in the children's burn unit. I do it just to see the looks on their little "faces."
SO: You were born and raised in Pittsburgh. Is that where your family still lives? Do you still have close ties to the city?
Anthony: I love Pittsburgh. Most of my family still lives there and I try to get back a couple of times a year. I don't get back as much as I'd like to, so I don't have a lot of close ties, but I'll bleed black and gold until I die.
SO: Tell us a little bit about how you got into comedy. When did you decide this was something you were going to pursue head-on? Where did you start out at, and can you share a horrible story with us about the first time you performed for a horrible crowd, joke bombed, utter silence, etc?
Anthony: I always loved comedy, but it never seemed like something that I could do professionally. About a year after I moved to Los Angeles, I decided I wanted to be a joke writer for a late night talk show. So I met with a late night joke writer and he told me that I should start by doing stand-up comedy, because that would really hone my sense of humor and joke writing ability. Eventually I took a stand-up class and a few months later I had a seven-minute act.
My first time on stage was the class "graduation" at the Comedy Store. It was awesome. Everything got huge laughs and I just thought I knew how to do comedy. Then a week later I went to an open mic and bombed so badly that I was shaking. Sweat was pouring down my face to the point that I was literally trying to talk through a mouthful of sweat. I've never felt that awful in my life before or since. That's when I knew I had a lot of work to do and everything to learn.
SO: What was the big breaking point for you that took you from struggling stand-up to writing for shows, headlining, and making all these "hot lists" of the best comedians to watch? Was it one moment or something that slowly developed over time?
Anthony: My moment was getting laid off from my job three years ago. I didn't realize it at the time, but that's what let me go on the road full time and totally dedicate myself to comedy.
SO: You wrote for Late Night for Jimmy Fallon for the first year, then left so you could tour and work on your one hour special. How has 2010 been so far? Are you still on the road?
Anthony: 2010 has been awesome. I got to write on the David Hasselhoff Roast this summer, and that's always been a dream. I recorded my album in May and put it out in September. Now I've been writing all the jokes for the next one. I'm always on the road, but I've got some time off around the holidays to just write and perform in New York.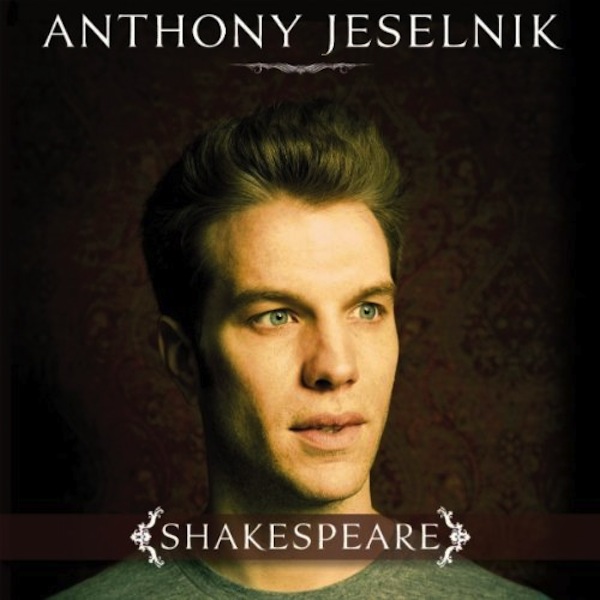 SO: Your debut album Shakespeare recently came out, and is doing really well. I've listened to it multiple times, it really is so good. What have you thought of the success, and what was the process like to come up with and create material for you first full-length album?
Anthony: I'm really proud of the album. It's something I always wanted to do but I had to wait until I was ready. Shakespeare is a culmination of eight years of stand up experience and joke writing. I recorded two shows at the Upright Citizens Brigade Theatre in New York. The crowds were great and that's what really makes an album.
SO: I could restate how everyone else (publications/websites/etc) defines your style of comedy, but I would rather just hear it from you. For readers who have no idea what kind of comedian you are, what would you tell them?
Anthony: The short answer is that I tell very mean jokes. The long answer is that I tell very, very mean jokes.
SO: This always a hard question for every comedian I ask to answer, but I always love the response and I think it's a great way for comedians to get other comedians names out there that a lot of people might not know about. So who makes you laugh? Who are your favorite current comedians and why?
Anthony: I love anyone who surprises me and makes me laugh. Todd Glass has amazing energy on stage. Dave Attell is one of my favorites because he's a one liner comic who is always incredibly in the moment with the audience. As for newer people, I think Adrienne Iapalucci writes some great, dark jokes and Sean Patton has a hilarious voice on stage.
SO: Who are you besides a comedian? What kind of things are you into, what are your kicks, what tickles you pink?
Anthony: I like to read, but otherwise I'm just your average, self-obsessed comedian. It's pretty much all I think about.
SO: I'm going to be a little unprofessional and let my 12-year-old niece who I'm with in Lawrence, KA for the holidays ask a question. She is a big fan of comedy (favorite comedians/comedic actors are Molly Shannon, Kristen Wiig, and Tina Fey) and she was adamant about helping me write this interview, however I couldn't let her watch any of your stand-up, obviously. (But she did say you are "super cute"). SO Stella asks: How do you come up with your material? Do you use current events or do you just think about random things and go with that? Do you put a lot of time into writing and re-writing your material to perfect it, or just kind of freestyle it? Thanks!
Anthony: Cute kid. I come up with my jokes by thinking of a topic. Usually the beginning of a story that people hear a lot. For example, "My girlfriend is upset about her new haircut" or "My dad keeps losing his car keys." And then I just think of different ways the story could end. "My girlfriend is upset about her new haircut. I don't understand why she's crying. I'm the one who has to get a new girlfriend." Then I try it out on stage. I don't do a lot of re-writing. My jokes either work or they don't. The trick is just to write a ton of jokes.
SO: You acted on HBO's popular show Deadwood for 12 episodes. Is more serious acting like that, or even less serious acting in general something you are still active or interested in pursuing?
Anthony: Ha. I actually never acted on Deadwood. I have meetings all the time where people look at my IMDb page and see that I played the part of "Accounting Clerk" on Deadwood. Actually, I was the accounting clerk for production of Deadwood.
But, to answer your question, I'm interested in doing some acting in the future, but it's a distant second to stand up.
SO: Ohhhhhh IMDb. I apologize. Fucking joke.
SO: You've been in NYC now for how long, a couple years? Describe the ultimate, perfect, outrageous NYC night.
Anthony: I've been here for a few years now and I love it. My perfect night would be going out to an awesome restaurant, then heading over to the Comedy Cellar to hang out with other comics, drinking beers and making fun of each other.
SO: 2010 is wrapping up, what's on tap for 2011?
Anthony: A lot more touring and a few things I can't talk about. One thing is for sure, though: I'll be very busy, which is all I need.
SO: Are you an optimist, a realist, or a pessimist, and why?
Anthony: I'm a realist all the way. I'm too cynical to be an optimist. But I've lived too much of a charmed life so far to ever be a pessimist.
SO: I love it. Thank you so much for taking the time, now all you readers go out and buy his album so you can hear the really good stuff. It seriously kills. (With laughter.)
____
SO Note: Follow Anthony on Twitter @anthonyjeselnik, check out his website www.anthonyjeselnik.com, and find his debut album Shakespeare here!