Small town Iowa native Bree Housley, now big city sweat pant wearing author in Chicago, has penned a book, or what could also be called a "tribute", to ineffable, incomparable bond that we call friendship, and a celebration of living life to the fullest. Housley recounts how she and her sister found a way to keep Shelly's memory alive–by spending a year doing crazy things that Shelly would have done, like giving Valentines to strangers, singing at a karaoke bar, and letting her boyfriend pick out her outfits for a week. In the process, she paints a vivid, often hilarious, portrait of her fun loving, social butterfly best friend and the many adventures they had growing up together in '80s and '90s small-town America. Sweet, poignant, and yet somehow laugh-out-loud funny, "We Hope You Like This Song" is a touching story of love, loss, and the honoring of a friendship after it's gone. We talked with Bree about the book and got to know the sweet and kind author we expect more great words from in the future.
____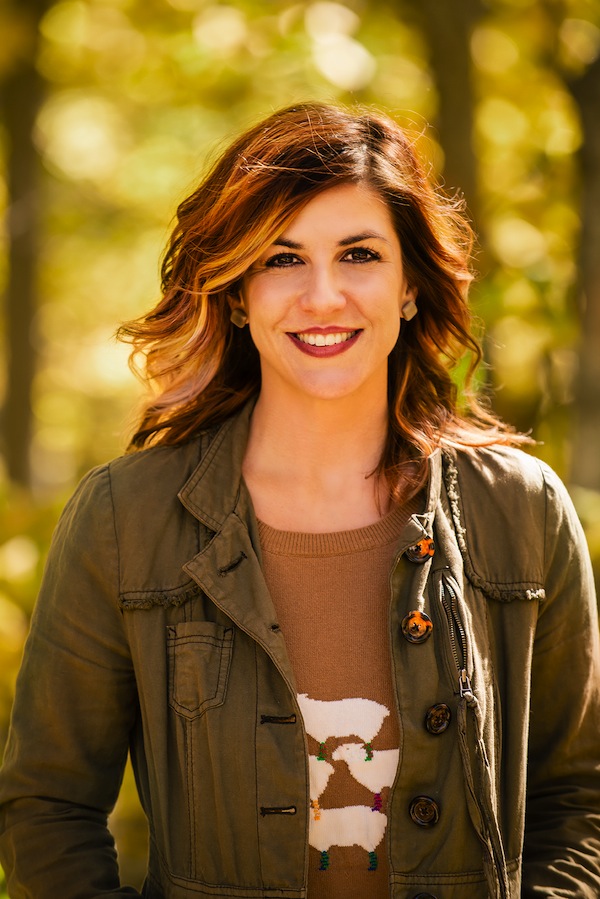 ____
Serial Optimist: Tell us a little about yourself, what's your story?
Bree Housley: I grew up in the pocketsize town of Walcott, Iowa. While the town is tiny and has no stoplights, it has somehow been deemed the "World's Largest Truckstop." This shaped my life in many ways. I'm a little strange and a little cheap, but I've got a lot of heart and like sparkly things.
I'm a freelance copywriter in Chicago by day. Cussin' and drinkin' author by night.
SO: When did you have the idea to write a book, and did you ever actually think it would be published?
Bree: I met my best friend, Shelly, in fourth grade. I was the Mutt to her Jeff. The Velma to her Daphne. The yellow Skittle to her red. In other words, she was the more desirable of the two of us, but chose to hang out with me anyway. We did everything together  — Dads' Club Softball, high school marching band, Subway Sandwich Artistry, we were even roommates in college at Iowa State. Then at 25 years old, she decided to give the gift of life. And lost hers in the process due to a pregnancy condition called preeclampsia.
After Shelly died, I always knew I wanted to write a book about our friendship, but the story was just too sad. I didn't want to write a sob story about how I lost my friend and then, "the end." The blog idea, where my sister and I tried to live life a little more like crazy Shelly for a year by assigning ourselves weekly resolutions, came up pretty randomly at a bar and I thought it might be a good way to honor Shelly's memory. It wasn't until the end of the year that I realized I had truly found a happy ending to our story. I had gone through a great deal of healing I didn't even know I needed. That's when I was ready to sit down and write a book about the LIFE behind our friendship.
I had no idea how publishing worked when I started, but armed with Getting Published for Dummies, I was determined to make it happen. (I wish I were kidding.)
SO: You can only describe the book in three sentences. Go!
Bree: "We Hope You Like This Song" is a tribute to friendship and all the ridiculousness that comes with it. It's equal parts heartbreaking and heartwarming, but never takes itself too seriously. By the time you finish it, you will have called no less than two people from your past to see what they've been up to in the last five years.
SO: What has been the biggest emotional reward for you since finishing the book?
Bree: Hearing the laughter and seeing the tears at reading events. When people ask me to sign a book for their own "Shelly." People admitting they haven't read a book in years, but reading mine in two days feels pretty awesome, too.
SO: Who are some of your favorite authors?
Bree: Julie Klausner, Chuck Klosterman, Cheryl Strayed, John Irving, Kurt Vonnegut, Dave Eggers.
SO: What kind of response has the book received?
Bree: The Amazon reviews make me cry daily. I've also received touching emails from people who knew Shelly, people who have experienced preeclampsia in one way or another, and people who knew nothing about either one but felt compelled to tell me how they related to my story. Every single message makes me smile like a crazy person.
SO: Are you hoping to become a full time writer now?
Bree: Yes. In reality, I will probably write some more advertising copy so I can afford to pretend I'm a full-time author.
SO: How would you describe the overall experience of writing and completing your first book?
Bree: Oddly enough, it's hard to put into words. Let's just say, winning first runner-up in the Miss Walcott Day Queen Pageant has nothing on this.
____
SO Note: Find Bree's book on Amazon here and find more about of the author on breethewriter.com.