We're excited to bring a new series to Serial Optimist that is all about inspiration and influence. We will be talking with comedians and musicians about the one album that changed their life, the album that turned that slow burn of curiosity into an uncontrollable fire, the album that straight up turned them on. We kick things off with Kip Berman of The Pains of Being Pure at Heart, Adam Franklin of Swervedriver and Bolts of Melody, and Jason Stollsteimer of The Hounds Below.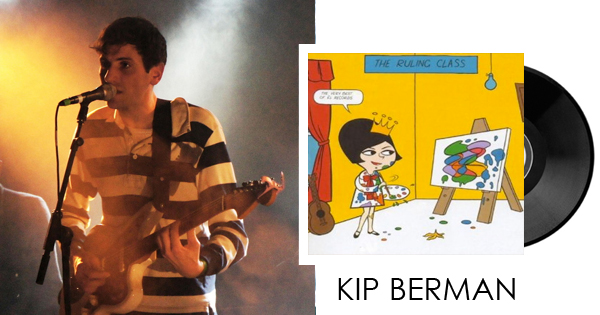 Kip Berman of The Pains of Being Pure at Heart
Album of Influence: The Ruling Class - Various Artists (El Records)
Berman: "In 1999, I came to New York to visit my friend Constance, who was apartment sitting for her older sister in Queens. We did the usual things, went to a concert (Karate), a couple thrift stores and, of course, Other Music. There, I bought a comp from a label that I barely knew called El Records. I thought it was cool that the comp contained a song called "Oh Constance", as well as a cover of The Television Personalities "A Picture of Dorian Gray" (it was a platonic visit, after all). But I did fall in love on that trip – with a record store. I couldn't believe how this place actually stocked the sort of exotic underground indiepop that I had read about in Chickfactor or Beikoku-Ongaku, but never seemed to exist elsewhere. I was sorry I couldn't buy much more than that comp, but I had to save some money for underage beverages (the non-carding bodegas in Queens were also pretty mind-blowing). Label comps from El Records, Sarah Records, Magic Marker, Labrador, Creation and more really got me into a lot of the bands that I love today. Sadly, it seems both the comps and the stores that stocked them are becoming a thing of the past. Maybe the former can be replicated digitally, but the latter – stores like Other Music, Academy Records, Amoeba Records and so many more – are hugely important for discovering music. And even if someday the internet could provide the most immersive, visually and socially correct replication of that record store experience, it will never quite match the terror/thrill of aesthetic judgement when you bring your chosen LP/CD/Tape/Waterpipe to the impossibly cool gal or guy behind the counter. I'm pretty sure the El Records compilation got an indifferent shrug – but hey, that's pretty good."
The Pains of Being Pure At Heart cover The Magnetic Fields "Jeremy" and East River Pipe's "My Life is Wrong" on a 7″ single released by Slumberland Records. Bergman says, "the originals are so good, we couldn't mess them up too much".
The Pains Of Being Pure At Heart – "Jeremy" (Magnetic Fields Cover)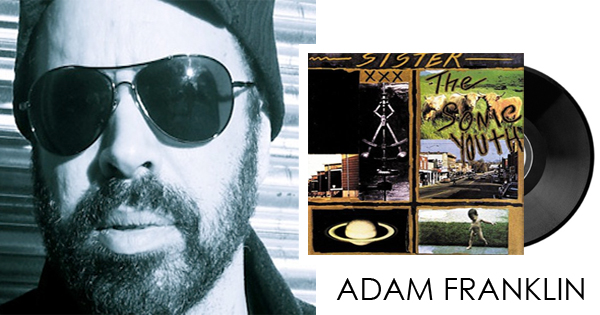 Adam Franklin of Swervedriver & Adam Franklin & Bolts of Melody

Album of Influence: Sonic Youth - Sister (SST Records)
Franklin: "Sonic Youth became 'our band' when Sister was released in 1987. The first time I ever heard them was the previous year when a friend played me "In the Kingdom #19" from Evol. We drank beer and took a cigarette break from the marijuana smoke-filled party in the room downstairs. It was a mesmerizing collage of sounds, words and images, like an art film. You literally didn't know what was gonna happen next and although it didn't rock, per sé, it sounded like the future of rock 'n' roll."
"Then Sister arrived and it most definitely did rock but sounded unlike anything that had come before. On first hearing it was disorientating, as if you couldn't tell what had been left behind in the rearview mirror and what was still coming at you from the road up ahead. Psychotic, dangerous and often hilarious lyrics spewing forth over guitars that explode like overloaded electric pylons one minute and screech like pterodactyls the next, everything underpinned by wild yet tightly structured, driving drums. What's happening?!?! Concise and yet sprawling, melodic yet dissonant. Cinematic art rock. Guitar rock reinvented for the masses ultimately, I suppose."
Stream the limited edition tour 7″ of Adam Franklin covering Wolf Parade's "Shine A Light" and The Clientele's "Elm Grove Window" below. Also check out  Adam Franklin & Bolts of Melody release a 7″ Split with Heaven.
Adam Franklin – "Shine A Light" (Wolf Parade Cover)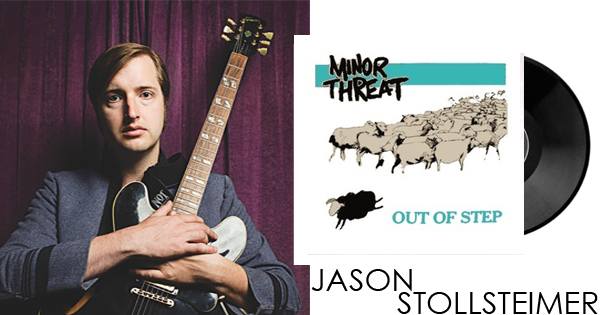 Jason Stollsteimer of The Hounds Below
Album of Influence: Minor Threat - Out of Step (Dischord Records)
Stollsteimer: "My teenage year's were filled with misdirection and the normal chaos of being young. Thank the Gods for giving me Minor Threat. Not only did they give me a release for teenage angst, but they also wrote some of the best post punk music ever. They also opened the door to me discovering bands like The Standells and a kickass cover of The Monkees, "Not Your Stepping Stone".
The Hounds Below – "You And I"

____
SO Note: Covering influential albums is a new SO feature, so check back for more, and tweet to @Serial_Optimist with artists you'd like to see featured. Photos: Adam Franklin by Johnny Moto, Kip Bergman by Pavla Kopecna, Jason Stollsteimer courtesy The Hounds Below