Jen Kirkman is truly one of our all time favorites. She has been telling stories and jokes and making people laugh hard for years. Oh but that's not it. She also writes for "Chelsea Lately," co-stars the hit show "After Lately," and if she wasn't busy enough has a new book coming out in April called I Can Barely Take Care Of Myself: Tales From A Happy Life Without Kids. She also pops up on podcasts, brings the smile on Twitter and is an extremely hard worker. Her blunt, honest and sincere approach to life is a delight, and any chance I get to talk about how much of a fan I am I jump all over it. I caught up with Jen briefly to touch base on her life, her book, and her day job. Check it out bros!
____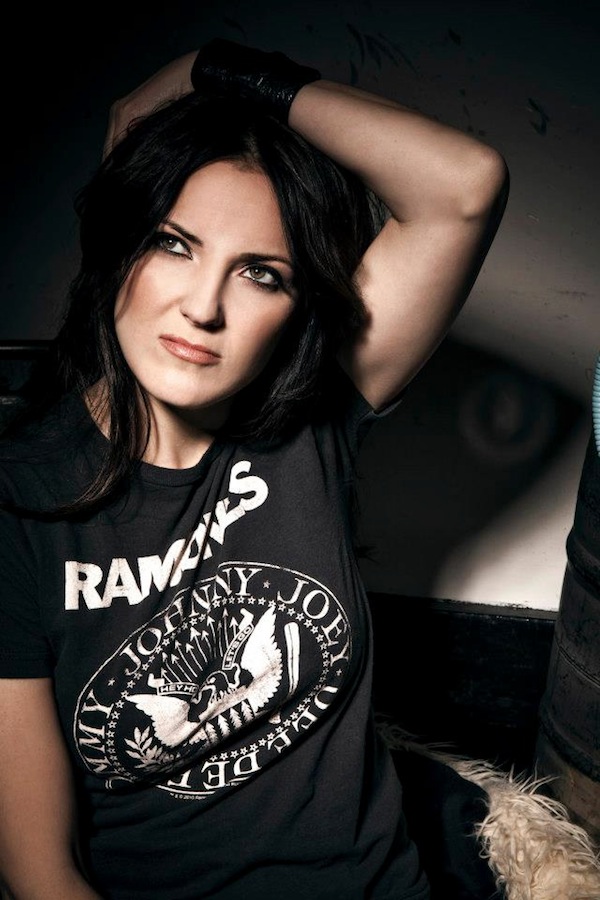 ____
Serial Optimist: It's been over two years now since we really talked. Was it the creepy sex letters I was sending you that made you basically dissknow me?
Jen Kirkman: You joke but I receive things like that and now I'm cringing but not at you.
SO: How do you feel about the word I just created: dissknow
Jen: I don't mind you using it but don't let the kids get hold of fake words – they need to learn their word history!
SO: What's your shower routine like? Hair first then face, shave then hair, so many options, yet we all eventually just end up doing one we've subconsciously ended up accustomed to. So what is your shower routine, and do you like how deep I went with this question?
Jen: I have hair extensions so mostly I put a shower cap on because I can't wash them every day. I start with face and then….I think that's as far as I'm gonna go.
SO: Most expensive clothing item you've ever purchased?
Jen: A dress with feathers on it…..
SO: Best band you've seen perform lately or really want to see?
Jen: Liza Minelli at the Hollywood Bowl this past summer. She's a real show person. She said to the audience, "I can't wait to perform for all of you, my friends!" And she meant it.
SO: What is the hardest small town, or maybe it's a big town, to perform at? What club/town gives you that feeling before hand where you know your style just isn't going to mix well? How do you overcome that?
Jen: I honestly only have had this problem in Atlantic City performing in the summer at a casino on the boardwalk. I overcome it by deciding never to go back.
SO: Last movie you saw at the theater?
Jen: It was Patty Schemel's documentary "Hit So Hard" back in….summer of 2012.
SO: Best movie of 2012 in your opinion?
Jen: I'm sure it's Amour – but I haven't seen it. So from what I saw – my favorites were Argo, Silver Linings Playbook, and a documentary called Diana Vreeland "The Eye Has To Travel."
SO: If you could pick any two people in the world, they don't have to be comedians, just any other two people to join you on the roundtable one night, who would those two people be?
Jen: Cornell West and Iris Apfel
____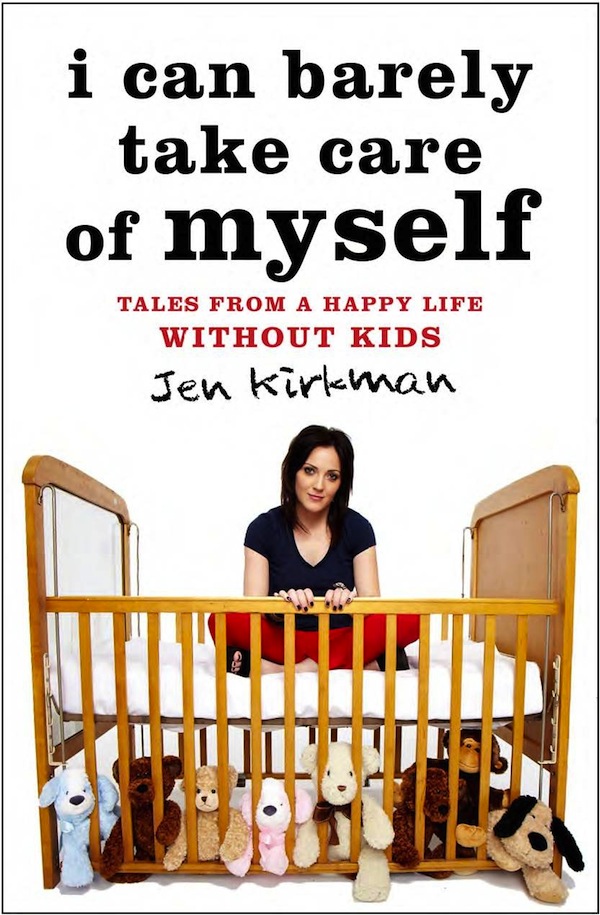 ____
SO: April is a big, huge and super exciting month. Your book "I Can Barely Take Care Of Myself" comes out! You only have one, JUST ONE word to describe it. What's the word?
Jen: Sentimental
SO: Okay now you have as many words as you'd like. Can you take us from idea to finished project? I always find the process interesting and think people don't think to think about it what it takes to get there. It's not just, "I have an idea for a book!" then a book appears. #think
Jen: I have wanted to write a book since I was in college. I have written drafts, proposals, and essays for all sorts of other books – mostly books about being an outcast in general. But one "hook" that sold was the concept that people give me (and many women) lip about the fact that we don't want kids. I never talk about how I don't want kids because I am too busy living my life. But I DO constantly talk about how I can't understand people's reactions to the fact that I don't want kids. When people ask me, "Do you have kids?" I answer,"No." I assume from there we can move on. But nope. The person still goes further, "Do you want kids?" "No." And they KEEP GOING….now; at this point they usually don't bother to ask me why I don't want kids.
So, I put it in my act. And then I had a lot of different takes on the subject over the years from it being in my stand-up and from now having about 15 years of "child-free scrutiny" from people – there's a wealth of material. I decided to frame a memoir around the topic but my book is about so much more – it's about being different and standing your ground, anxiety, relationships with parents, friends, growing up, divorce, getting to know yourself. Etc.
Anyway I have an agent whose job it is to sell the book – after I wrote a 30-page sample. He happened to meet with an editor at Simon and Schuster who also is a childfree woman. She really wanted a book on this topic. It was perfect timing.
SO: Do you still have the shirt I sent you a few years ago?
Jen: Yup! I've worn it!
SO: How much touring are you doing at the moment and will you mix touring with the constant promo you'll be doing when the book comes out or focus just on the book for awhile?
Jen: Not much touring as I work full time on Chelsea Lately and you can't take every weekend off – we get lots of time off for stand-up more than other jobs but not enough to call it a "tour." I have a book tour coming up to support the book. It's me doing stand-up but selling and signing books after the show. It's to major markets and lots of one-nighters to keep me able to balance both work and hitting as many cities as possible. It won't be every weekend in a row. The info is on my website jenkirkman.com.
SO: Who are a few up and coming comedians you really enjoy watching perform?
Jen: I hate to answer because I don't stay and watch comedy shows – my schedule is so insane I run in and out of shows and anyone I like would probably hate being called "Up and coming" because they've probably been around forever.
SO: Will you be a part of the "Drunk History" show that is coming to Comedy Central? You damned well better be.
Jen: I was in the pilot – the thing that got the show picked up so booyah – yes!
SO: Pessimist, realist or optimist and why?
Jen: Optimist. Realists are nonsense – you can be both realistic and optimistic. Optimism is a higher level of mind – it doesn't mean all reason is out the window and pessimistic is boring and for college freshmen.
SO: Thanks Jen, and I might just use that last line next time I describe Serial Optimist. Well said. Good luck with the book and can't wait to give it a read!
____
SO Note: Follow Jen @JenKirkman, go have some fun at jenkirkman.com, catch her on Chelsea Lately weeknights at 11/10 Central, and of course the second season of After Lately every Monday at 10:30/9:30 Central! Also find on her website info on getting your hands and eyes on her ner book. Well worth it. Go here!