Haven't heard of The Rebel Light yet? Don't stress we hadn't heard of this folk/indie/rock band either (they're new to the scene but already dominating), so it's introductions all around. Hailing from both coasts, the guys have kept their talents all in the family—and have been able to draw from different cultural viewpoints to create their music. But what's really amazing about these guys—besides their mad talent—is their humor and ability to paint a picture with their discourse. Curious about this fun band that is way newer to the music scene than some of your long-lost Garageband projects? Luckily enough, we got to sit down and ask these three guys a few questions right before their first show as a band.
____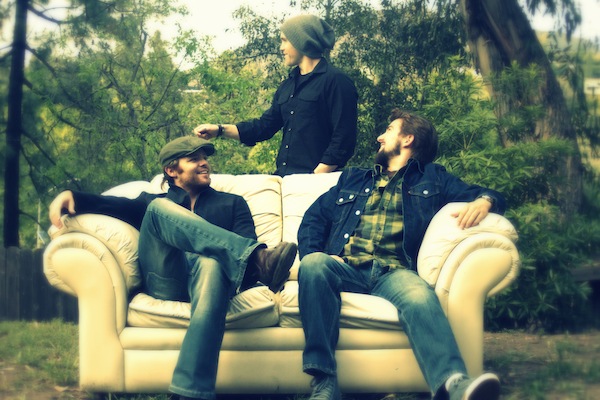 ____
Serial Optimist: There isn't much about you all online, but a lot of buzz. Please, introduce yourself!
The Rebel Light: You are too kind. We are aiming to be the James Bond of the band world. Although right now we don't have the cars, the money or the girl… but we have got the mystery part down I think? So we are The Rebel Light, comprised of 3 mysterious fellows Alan Steil, Jarrett Steil, and Brandon Cooke.
SO: Well, it's nice to meet you three! Now, where we did find information about you guys was on your Facebook page, which you just started posting on in February. I'm not sure there is a post on there that isn't entertaining, so kudos! It seems like the Facebook page was born with the band. What brought you three together?
TRL: Well it is a story that actually dates back a century…. Alan and Jarrett are brothers, but Brandon is actually a long lost cousin.
You see, it dates back to the immigrant days back in NY. Alan and Jarrett's Great, Great Grandfather, Hans, from Germany, was working construction in NY with Brandon's Great, Great Grandfather, Edward, from Ireland. The two soon became firm friends and as luck would have it, Edward ended up marrying Hans' sister, Hazel.
Edward, being the adventurous drunk that he was, packed up his belongings and made the move with Hazel to California to strike it rich in the gold rush. The two families stayed in contact over the years, and when Alan and Jarrett decided to move to LA, they called up Brandon to start this band.
SO: Well that is quite the story! It's so nice that you have such a grasp on your family history. It's a fun way to form a band! You posted about "slaving away" in your home studio in the San Bernardino Valley (aka a bathroom and a shed) to create your music. Are you all originally from that area?
TLN: Brandon is a California native, hailing from the mountain village of Yuciapa while Alan and Jarrett are from a little drinking hamlet known as Montauk NY where the beer flows like wine.
SO: You really have this storytelling thing down! There is photographic evidence that you have been to New York, Colorado, and California. Where else have you toured?  
TRL: Alan and Jarrett were in a band before The Rebel Light that was actually based in Dublin Ireland (long story).  They played 200 shows across the Emerald Isle, didn't see the sun for a year and were permanently hung over. After one too many pints of Guinness they returned to the U.S. for some sunshine and eventually played their way to Los Angeles. Brandon is a mystery, therefore little is known about his live touring experience.  One thing that we do know is that he was an accomplished skin flute player in his high school marching band.
So to answer your question The Rebel Light is a brand new band and we actually popped our live cherry on Wednesday July 25th quickly followed by The Catalpa Festival in NYC.

SO: The Catalpa Festival is a big deal, featuring Snoop Dogg, The Black Keys, Girl Talk, and Matt and Kim, among others. What a great second gig! What has been your favorite adventure so far? 
  
TRL: Getting caught in the middle of an Occupy LA riot during Art walk.
SO: Wow. Now that just sounds like a nightmare. "Goodbye Serenade" is your first official single, and it's amazing. How did this song come about?
TRL: Thank you very much! We are really glad you like it! Some songs take days, weeks, or months to write. We were really fortunate with "Goodbye Serenade", it was one of those 5 minute ones that just kind of wrote itself. Song writing can be really hard and you need to be extremely critical.  Most of the stuff you write you usually hate and throw out. Every now and again you get off easy… literally.
____
The Rebel Light – "Goodbye Serenade"
____
SO: Your music has a sound that seems to draw influence from several different eras. Which era would you have lived in, at what age, and why? 
TRL: I really like to embrace the moment we are in. I'm sure the late 60's were an incredible and very interesting time to be in the prime of your youth but I like to think that I am right where I am meant to be.  That being said I think any era would have had its moments except for hair metal in the 80's. We should probably just erase that from history.
SO: What bands/sounds/people do you consider the greatest influence(s) for The Rebel Light? 
TRL: We all have so many influences that vary pretty widely for each member. Jarrett draws a lot from many different bands like Muse and Toad the Wet Sprocket, Alan draws a lot from the Beatles, and Brandon draws a lot from Zeppelin and Chili Peppers.
____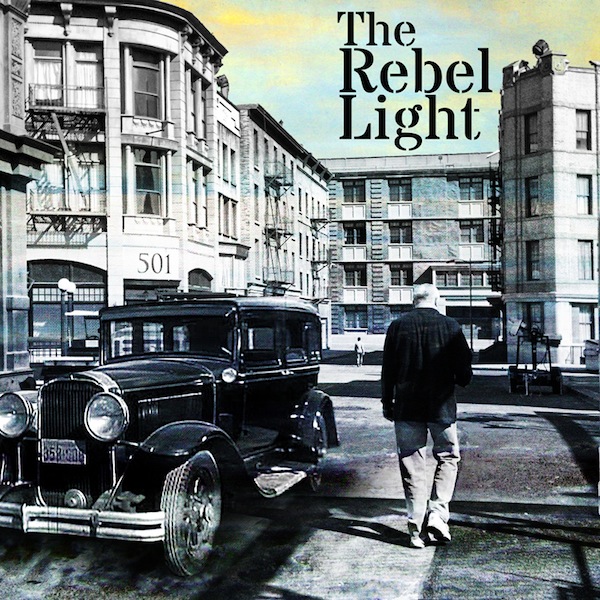 ____
SO: All amazing acts to draw influence from, so we can't complain. We really love what you've done with the music video. Did you choose the historical clips collaboratively? What kind of creative process went into that?
TRL: Thank you! The original concept behind the video was to show that people are inherently good and to highlight what mankind is capable of achieving on a physical, emotional or mental level. We know it's hard to look at things that way especially right now with the recent tragedy in Colorado, but we can't let one person or the very few allow us to lose faith in humanity. I like the idea that no matter how dark things seem, there is always hope.
As for creating the video there was a lot of brain storming about what clips would best demonstrate our capabilities as human beings, there was a lot of trial and error and of course editing, but in the end I think we were able to get the message across.
SO: If you could tour with any band, who would it be?
TRL: For the party: one of those hair metal bands I dissed earlier.
For the music:  not sure where to begin…. I think it would have been insane to experience Beatlemania; sadly we would have to tour with Justin Bieber today to experience the same level of mass hysteria. However I would rather chew off my own fingers than tour with Justin Bieber. No amount of success is worth your soul!
SO: Now that the video has given us a glimpse into the enormous accomplishments of mankind (and some fun footage of you guys), we are wondering what you hope to see The Rebel Light accomplish in the future?
TRL: We hope to keep connecting with people and reach a larger audience. We plan to be pretty proactive with releasing new material as well. Every few months we hope to have a new EP out. I guess the most important thing is that we keep moving forward, stay focused and just try to write good music.
SO: Well, you've done a wonderful job so far. Thank you so much for taking time to speak with us on the brink of your career as a band. We are definitely going to keep our eyes on the success to come!
____
SO Note: Their first EP is set to drop later this summer, featuring three tracks that they recorded in their home studio. Follow them @TheRebelLight.