In this series we ask musicians about the one album that changed their life, the album that turned that slow burn of curiosity into an uncontrollable fire, the album that straight up turned them on, leading them to where they are today. In our fifth edition we talk to Nedelle Torrisi of Paradise & Cryptacize, Ariel Rubin of Ariel + The Undertow & Jenny Hsu of Other Lives.
____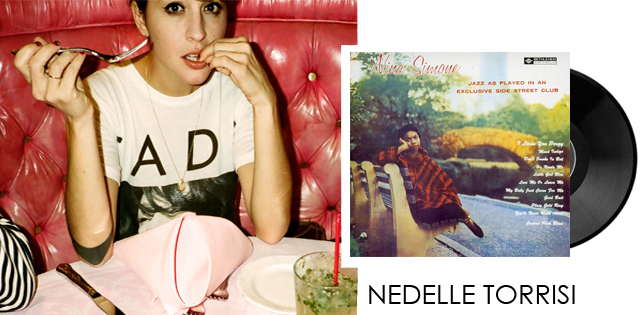 Nedelle Torrisi of Paradise & Cryptacize – noted also for her musical collaborations with Sufjan Stevens & Kenneth Gilmore (Ariel Pink's Haunted Graffiti)
Album of Influence: Nina Simone – Little Girl Blue (Bethlehem Records) 
Torrisi: "When I got the album the unpretentious picture of her on the cover impressed me, as it matches the music so perfectly. The album is a down-to-earth – a matter-of-fact document of her blinding talent. She was plucked out of a jazz club she played at every summer (if my memory is correct) and told to play exactly what she played at the club for this recording. She had a hit with "I Loves You Porgy" and the rest is history!"
Paradise has just released its debut single, which came out on deluxe 7″ courtesy of Thin Wrist Records. Here's "I Love Thousands Every Summer":
Paradise – "I Love Thousands Every Summer"
____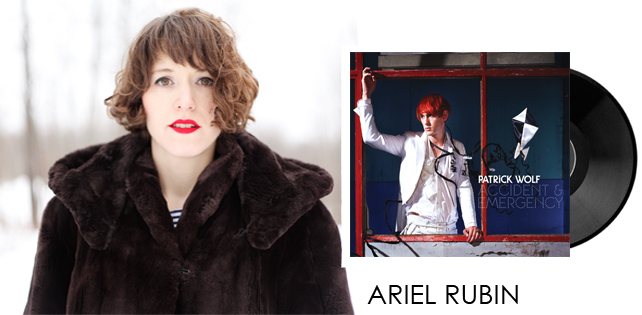 Ariel Rubin of Ariel + The Undertow
Album of Influence: Patrick Wolf – Accident & Emergency (Loog Records) 
Rubin: "I spent the first eighteen years of my life being schooled in jazz and classical music. After years of intensive study I looked around at the stiffly defined genres I had been trained in and thought if this is music I think I'll do something else. Years later I went to Sasquatch Festival and saw Patrick Wolf. He stood on stage with mile high boots, a booming operatic baritone, a viola and a band that included a trombone player, drummer and someone with a laptop. I immediately bought his record. That performance and Accident & Emergency were a revelation. I saw that jazz, classical, pop and rock could be woven together to create interesting, dynamically orchestrated songs that were also catchy and digestible and I wanted to make songs like that."
Ariel + The Undertow's self-titled debut comes out on January 22nd. Check out "Kindness from Strangers" now:
Ariel + The Undertow – "Kindness from Strangers"
____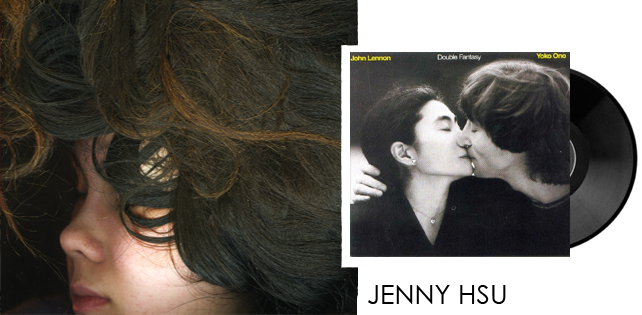 Jenny Hsu of Other Lives
Album of Influence: John and Yoko – Double Fantasy (Geffen) 
Hsu: "I remember inspecting this cassette tape while driving with my mom to and from my elementary school.  I could look at the images in the pamphlet over and over while my mom played it in the car. This was the first time I can remember being truly curious about a record while listening.  How strange this music was to me, a little kid! I was just learning how to read so I remember trying to pick out song titles and really trying to understand what they meant. It still sticks in my memory today and I can't help but be fascinated by everything that these two artists have accomplished!"
Other Lives' new EP, "Mind The Gap" is out now from tbd records (free WATERS & Other Lives download on homepage). "Take Us Alive" off the EP is available for free download from Pitchfork. Here's Thom Yorke's Atoms for Peace remix of "Tamer Animals":
Other Lives – "Tamer Animals – Atoms for Peace Remix"

____
SO Note: Tweet to @Serial_Optimist with artists you'd like to see featured.